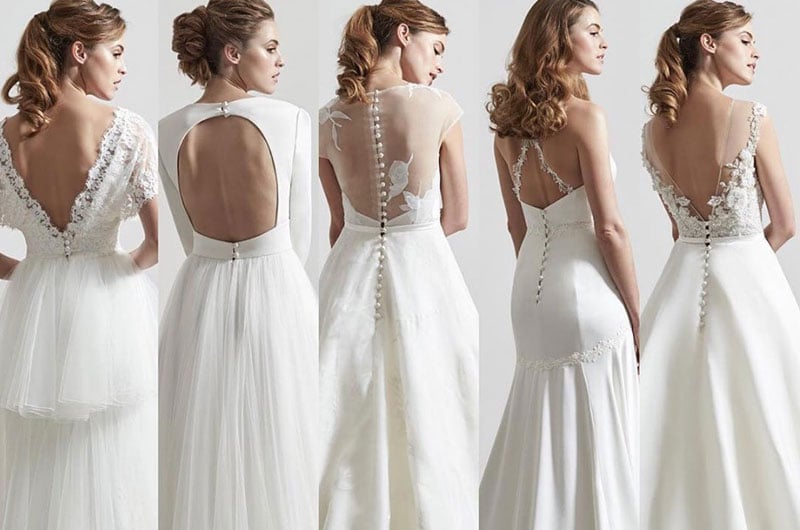 image provided by: Ladies of Lineage
With your wedding day drawing closer, it's time to finalize an important detail – hairstyle! Use these 4 tips to help decide on just the right look that will seamlessly complement the gown of your dreams!
1. HIGH NECKLINES
High necklines are all about being bold. Whether it's a boat neck, high collar, or halter you don't want any hair getting in the way. Opt for an updo to match this look as it will showcase the high neckline just right. With options ranging from a romantic low ponytail to a sophisticated bun.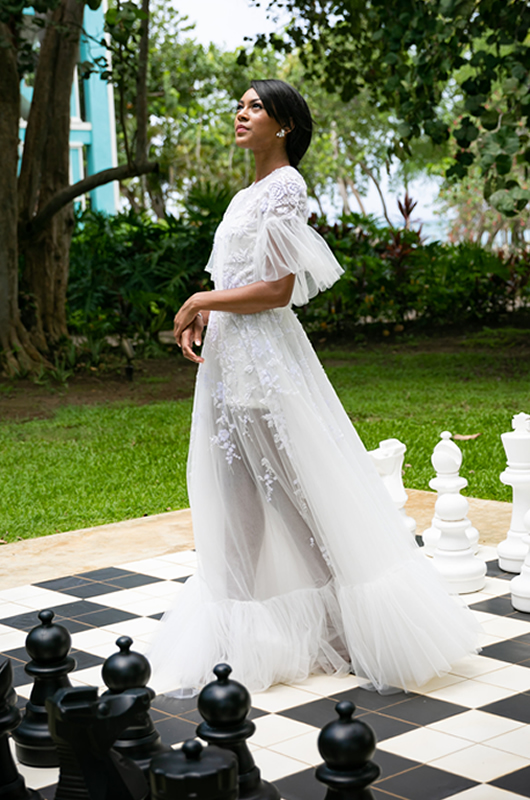 photographer: Michael Allen Photography
2. STRAPLESS
Strapless dresses exude elegance; pair with long, flowing hair for an ethereal look. Whether you want curls or straight strands, a strapless dress lends well for letting hair cascade down your shoulders.
photographer: Tracy Autem & Lightly Photography
3. DEEP NECKLINES
If you're planning on showcasing a dazzling deep V-neck or cut out neckline, it's all about structure. Keep your hair away from your face to showcase the front of the dress without putting it fully up. A half up hairstyle will accentuate the dress's design while still allowing you to show off your luxurious locks.
photographer: Kailee DiMeglio Photography
4. ASYMMETRICAL NECKLINES
For those who love to follow their own path, asymmetrical necklines will make you feel most confident. If you're feeling a one-shoulder gown, think about an elegant side sweep to complete the gorgeous look and show off the gown in all its glory.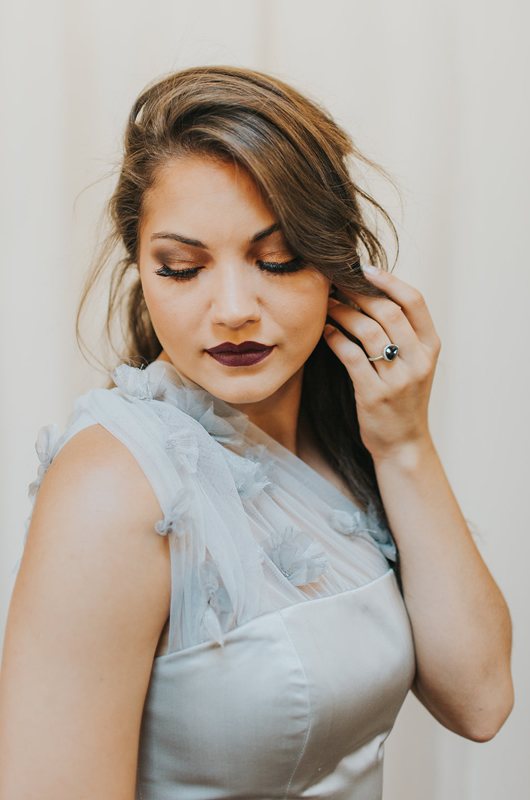 image provided by: Lineage of Ladies