The right dinnerware is just as essential to a knock-out tablescape as the presentation of the dishes being served. Instead of buying multiple combinations of plates, bowls, cutlery, etc., purchase one, quality set of dinnerware that you're able to spruce up or down depending on the night. Not only will your wallet thank you, but you'll also save yourself from having to organize all of the different pieces.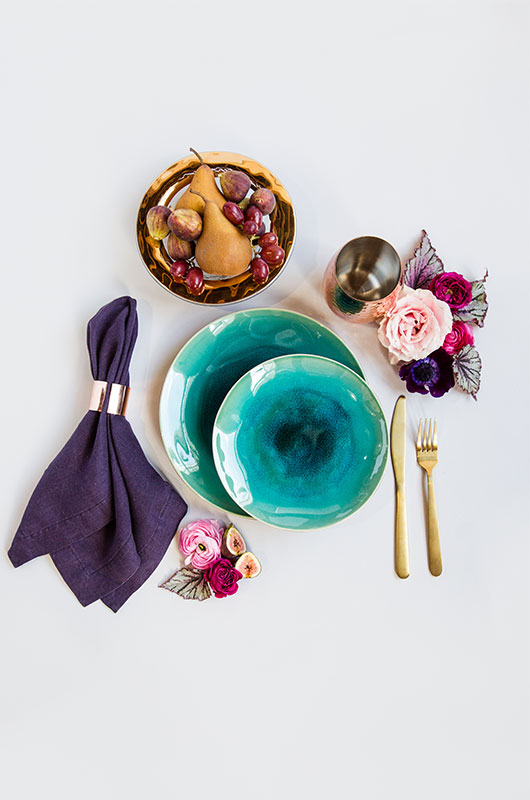 TIP 1
For everyday dinnerware, consider options with color that you can use year-round. Mix with colors that allow you to dress it up or down depending on the formality of the occasion. 
TIP 2
Think about adding some plates or bowls that have a little extra flair such as a gold border or rim detail. This will instantly dress up your everyday dinnerware if you're wanting to take your table setting up a notch. 
TIP 3
If you like to keep things simple or prefer more of a modern touch, opt for non-traditional glassware to pair with the plates like copper stemless wine glasses. 
TIP 4
A simple way to jazz up your table is with lovely linen napkins. Classic, neutral-colored napkins or ones with pretty patterns that you can mix and match, are always great to have on hand.
TIP 5
For flatware, consider selecting something that can be used for both every day and more dressy occasions. Flatware with a brushed gold finish is the best of both worlds!