Though we're sharing answers to your most pressing questions regarding the Coronavirus + Weddings on our social media accounts (Facebook + Instagram), we also decided to round up the Q&A's on the blog as an extra resource.
If you haven't already heard, we've been in touch with our experienced and trusted partners, to get the info all you brides-to-be need to know when it comes to postponing your nuptials. Here's what we have so far!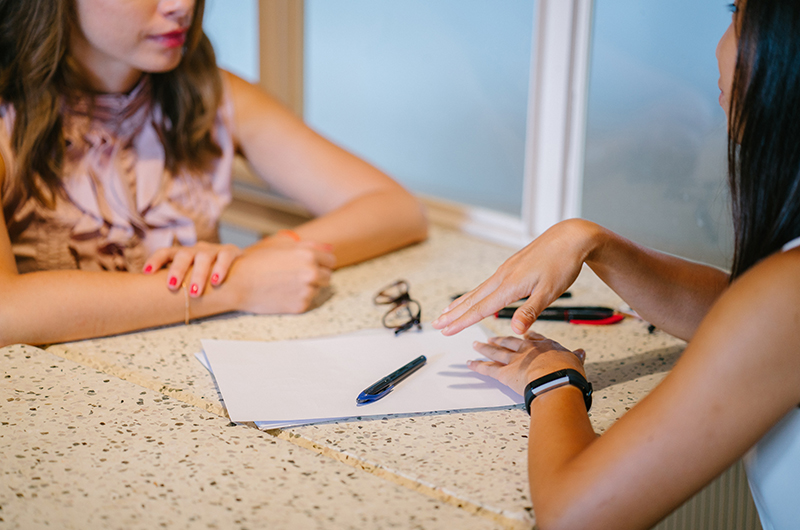 Q: Do I have to cancel my own wedding?
A: Don't cancel. Postpone.
Answered by: Pure Luxe Bride
"For those brides considering cancellation, please postpone, don't cancel. Rather than a natural disaster, that hits one area, this is hitting our entire country and beyond. Now more than ever, small businesses need your continued support. By postponing a date, it will allow us to give you the wedding you've always dreamed up in better circumstances within the upcoming months and keep small businesses afloat."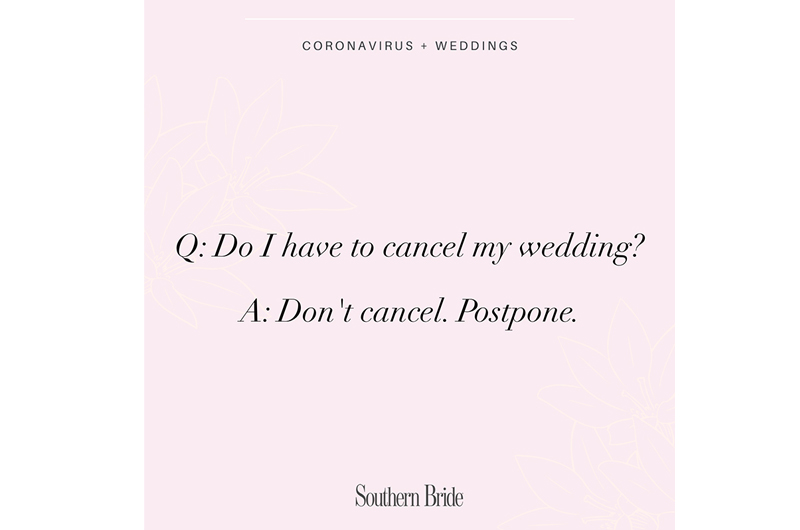 Q: Should I still continue to book all of my vendors, or wait?
A: Definitely go ahead and book your vendors!
Answered by: Bella Baxter
"If you are having a late Summer, Fall or Winter 2020, I would definitely go ahead and book your vendors. Because of the virus lots of Spring and early Summer weddings are being moved to the latter part of 2020 and availability might be scarce. If you are having an early Summer wedding, then I would reach out to the vendors you are interested in and see their availability and how long they will hold a spot for you/ their rescheduling / cancellation policies and move forward from there. Communication with these vendors is key! If you love them and the world returns to normal ( hopefully soon! ) you don't want to have missed out because of fear. If you communicate and have a plan with your vendors for all scenarios everything will work out for the best"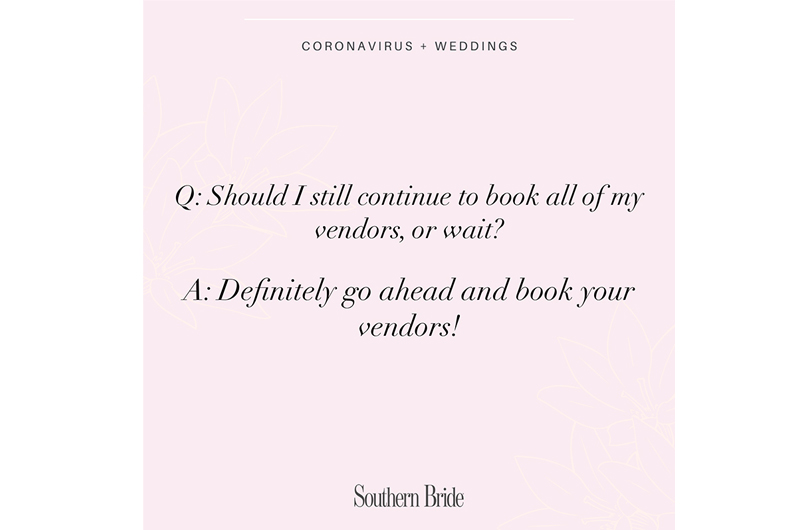 TIP: From One Bride to Another
Breathe. I know you've cried, I cried for days. Talk to your fiancé and come up with a plan that works for you. – Bride, Jasmine Wilson
Answered by: Jasmine (waiting for her to send over her usernames for social)
"Talk to your fiancé and come up with a plan that works for you. Then call or email your venue to see what later available dates they have and go from there. I keep telling myself that it's going to be ok, and truly it will be. We have each other. And next year the wedding will be even sweeter because we had to wait."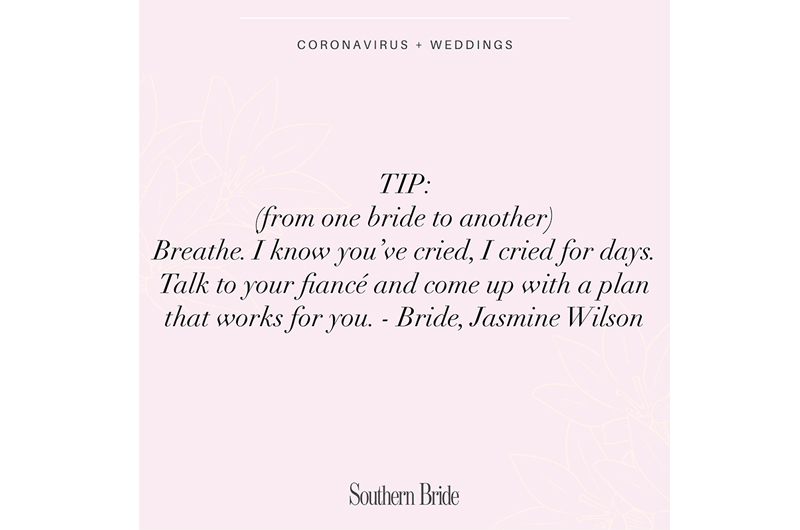 Q: What can my fiancé and I do during all of the uncertainty of our wedding plans?
A: Move towards one another during this time, not away from one another.
Answered by: Dr. Stephen and Erin Mitchell
"Stress does not have to bring disconnection in your relationship and you can find connection even during this time of loss and unknowns. One of the beautiful things about being in a relationship is having the support and love of your partner during tough times. Yes, your wedding plans are not what you want. Yes, COVID-19 can be scary and is changing our world. But, your partner is here and your love for one another can help you come back to a place of balance. Move towards one another, not away from one another."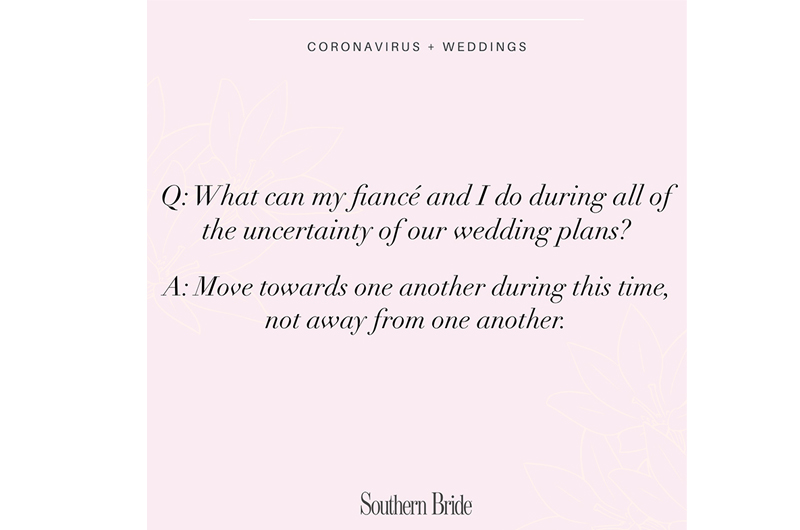 Q: I'm a bride feeling panicked. What should I be doing?
A: Stay Calm. Stay healthy. Panic only causes stress and wrinkles.
Answered by: Bella Baxter
"Stay Calm and stay healthy. Panic only causes stress and wrinkles. Make sure you are having open and honest conversations with your wedding vendors at all times. The best thing you can do is keep lines of communication open, because all of your wedding vendors want to help you navigate your wedding during the easy AND the hard times. Remember your vendors are there for you!"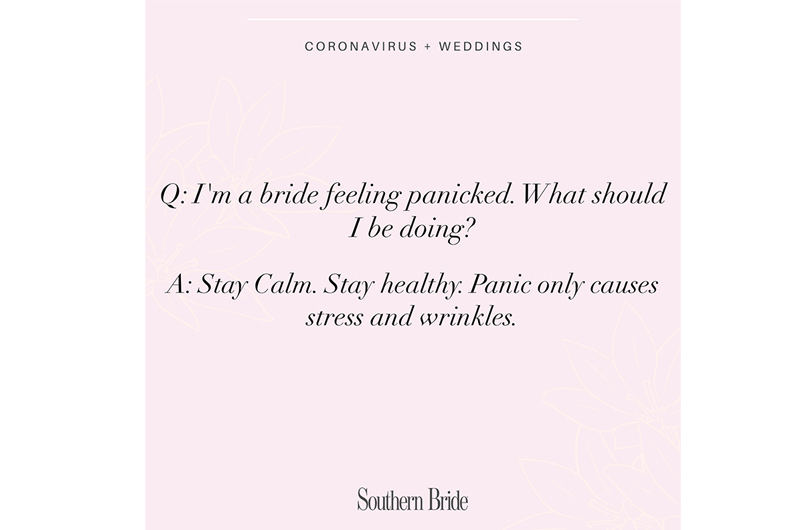 A big thanks to our partners for providing meaningful guidance during this difficult time. If you have a question or helpful tip to submit, you can do so here!