We have an exciting GIVEAWAY to share with you all today. We will be sharing the details here with you on the SB Blog, but to enter to win, you must head on over to our Facebook page.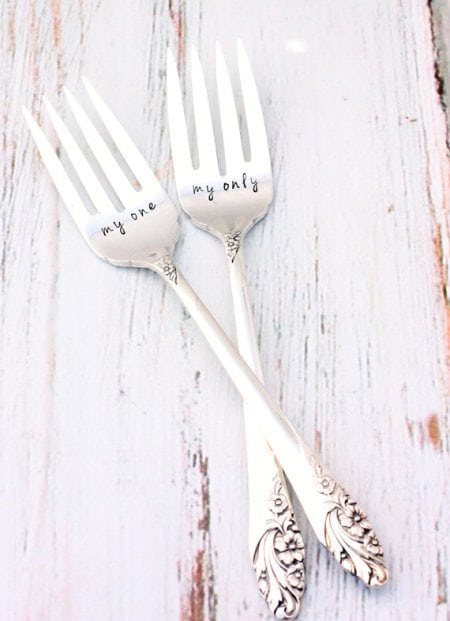 Beach House Living has partnered with us for this adorable GIVEAWAY for these My One-My Only hand stamped wedding forks.
One fork stamped my one and one fork my only with a matte finish.  These forks are vintage and show wear, scratches and some pings, which adds character.
Lettering on these wedding forks is hammered by hand. Placement of the lettering on your set will be similar but not exact. Alignment, spacing and impression depth of each letter varies they may not be even; perfectly straight which is part of the charm.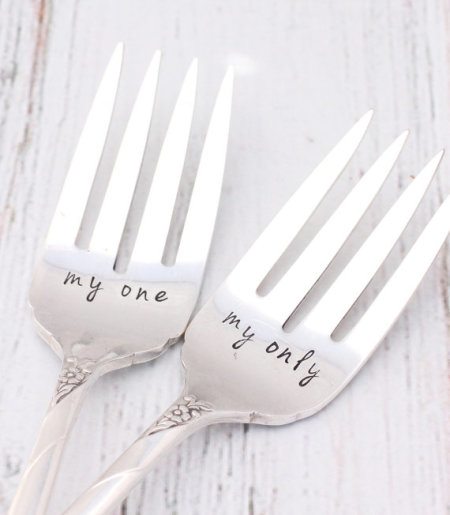 To enter to win, you must do EACH of the following:
* Like Beach House Living's Facebook page
* Leave us a comment on our Facebook page! Tell us what favorite recipe you like to cook for your one & only and  if you are getting married, also share your wedding date and location.
Click HERE to visit the Southern Bride Facebook page to enter to win and leave your comments.
The GIVEAWAY will end on Sunday, October 12th at 10:00 p.m. Good Luck!
To see more from Beach House Living, visit their Etsy Shop: www.etsy.com/shop/BeachHouseLiving
{photos provided by Beach House Living}