The Johnsonville Tailgate Wedding Contest is Offering the Tailgate of a Lifetime – Literally!
(Only die-hard SEC fans need apply).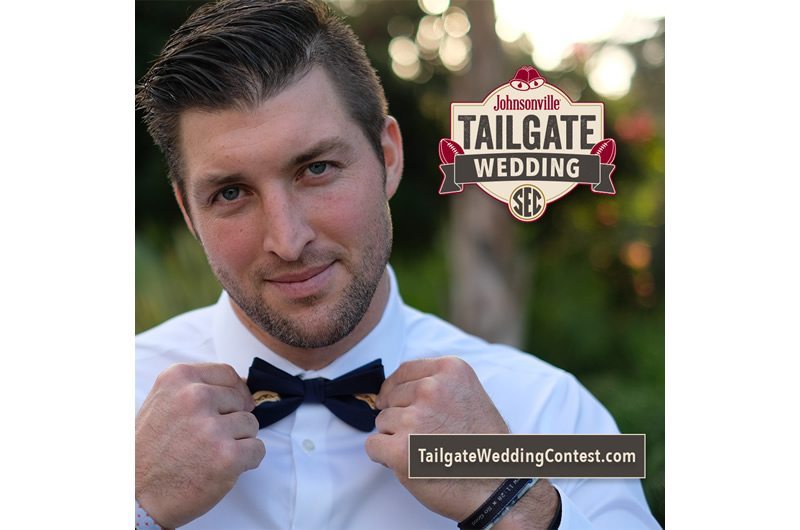 Are you and your groom football fanatics? Then you need to enter the Johnsonville Tailgate Wedding Contest. We are so excited to share this neat opportunity with our Southern Brides. Tim Tebow, Johnsonville, and the SEC have partnered together to host the wedding of one lucky couple at the tailgate of their college of choice. See? Exciting, right?
See the video below for information on how to enter.  Submissions accepted up to May 6, 2018.