Some brides think wedding shows or expos will be boring, with vendors just sitting behind tables handing out business cards. But the Bridal Extravaganza of Atlanta designs an experience that's bride-centered and beyond creative, with over-the-top displays, VIP perks, and nearly 100 vendors. Here's what guests can expect at the next Bridal Extravaganza of Atlanta on January 26, 2020 at Southern Exchange Ballrooms: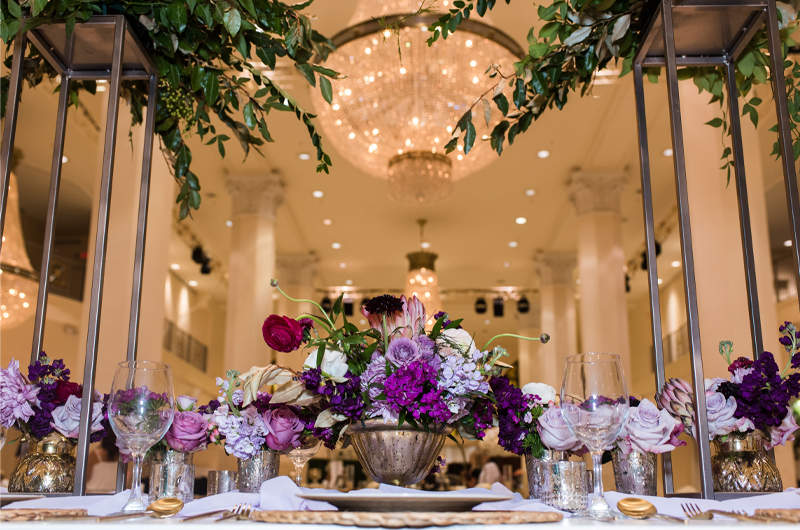 Wedding Wonderland. From the moment that attendees step inside, they see wedding fantasies and Pinterest boards come to life! Live musicians play as guests walk through a gallery of magazine-worthy wedding cakes, dresses, tuxedos, and wedding portraits. And then come the vendor booths. Wedding pros in every category, from caterers to honeymoon destinations, design booth experiences that showcase their style and imagination. A highlight of the afternoon is an NYC-style fashion show featuring wedding gowns, tuxes, and bridesmaid dresses. Bridal Extravaganza of Atlanta is known as the most beautiful show in the South, and it shows!
Giveaways and Specials. Beyond showcasing their talents and skills, vendors at the show offer door prizes and show specials. Brides who fall in love with a vendor can take advantage of serious discounts on the show day, or possibly win free goods or services, like a photo booth, honeymoon vacation, or wedding cake, that can take wedding plans to the next level.
VIP Experience. Brides who select a VIP level ticket enjoy being pampered all afternoon. The fun, personal experience of the Bridal Extravaganza of Atlanta gets even better, with a glass of champagne and free gifts at entry, reserved seating at the bridal fashion show, and a wedding organizer valued at $50.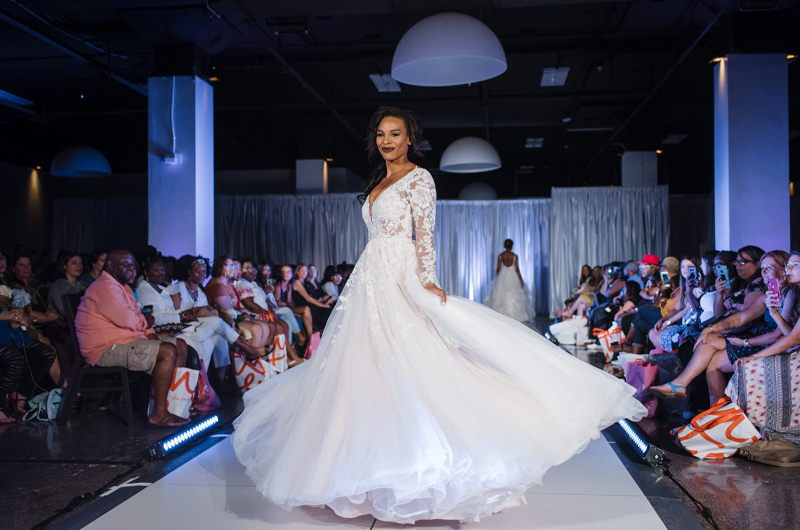 Fun While Getting it Done. Brides often attend with their bridesmaids, parents, or fiancé, who are surprised by how much fun they have! At every turn, there's something delicious to taste or something beautiful for decor inspiration, along with plenty of Instagram-worthy photo spots to capture the moment. The Bridal Extravaganza of Atlanta hashtags get a lot of use! And because outstanding vendors are prepared to talk about each bride's vision and offer personal attention, most attendees find at least one wedding pro that they choose for their big day.
For a bridal show that is anything but boring, save the date for the next Bridal Extravaganza of Atlanta on January 26, 2020 at Southern Exchange Ballrooms. Meet vendors across every category as you party your way through an engaging afternoon of wedding fun. For half off tickets (atlantaweddingconnection.com/buy-bridal-show-tickets), use code SouthernBride at check out.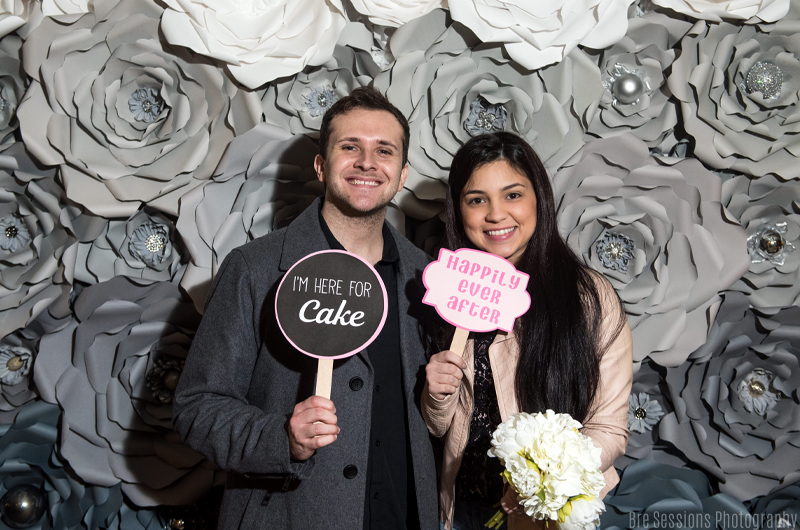 Images by Bre Sessions Photography