Hello brides!
We, your wedding planners, are right here with you during this crazy time. As the wedding industry is on pause, like everyone else, there are a few precautions you can take to ease your mind as the immediate future is so unpredictable.
For our brides that have already postponed from Spring… hopefully the majority of your venue(s) and vendors were able to move to your new wedding date. If there are some vendors that were already booked, research replacements and ask for their contract to include a clause explaining what happens if your date has to be postponed should COVID resurge, or if states are still not allowing large gatherings.
You can still have your dream wedding vision ~ even if you have moved from May to September, that doesn't mean you can't have the same color scheme you already planned. For example, you don't have to change from pastels to fall colors or change the overall vision. We have all white weddings year round as well as garden-themed weddings during all the seasons.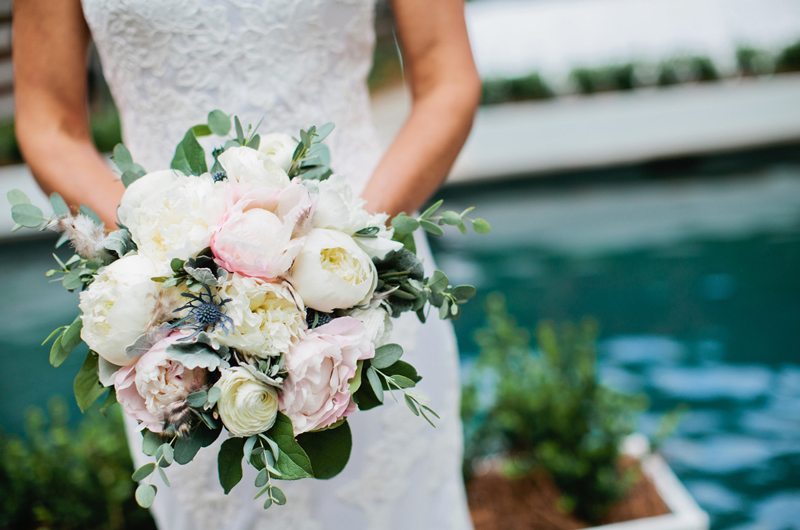 Variables to consider ~ your timeline may be adjusted for the new sunset time. Talk to your photographer about the best time for wedding portraits and adjust accordingly. Your florist should advise you on flowers that may or may not be in season for your new date. Be flexible with your florist as many wholesalers are dealing with shipping issues from other countries. As long as you've discussed an overall look, your florist should be able to replicate that using the flowers that are available. If you are moving further towards the end of the year, check the average temperatures and begin thinking about if you may need a tent and/or outdoor heaters or maybe ordering pashminas for guests should the evening get chilly.
If you do postpone, discuss with your planner how to communicate with your guests. Are you going to send out new announcements via snail mail? Are you going to have new RSVP cards for guests to mail back? Are you going to move everything to an electronic announcement and collecting RSVP's online?
To all our brides who are planning on getting married in 2020, be proactive about reaching out to your venue(s) and vendors and ask them what their policy is for postponing and/or canceling. Check your contracts for food & beverage minimums and ask if they will consider being flexible should you decide to move forward with a smaller wedding. Please be patient with your wedding industry vendors; we are all navigating this together. We, too, are working from home, homeschooling our children and experiencing anxiety about the future of the hospitality industry.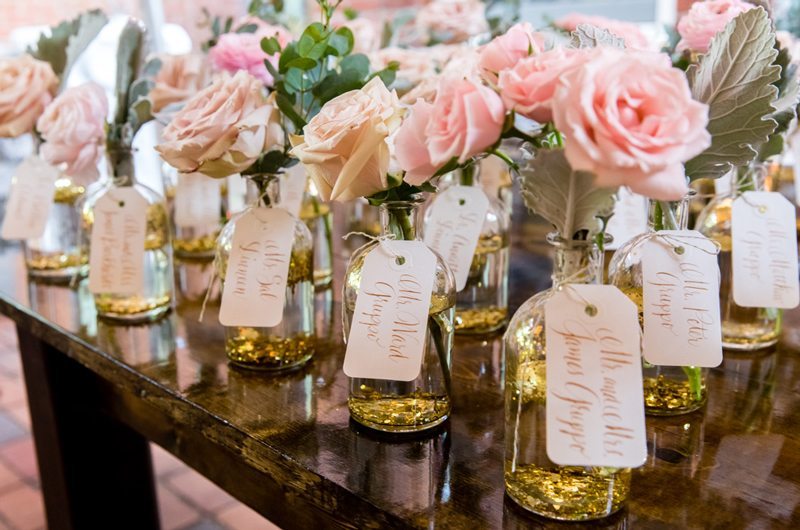 Be proactive about communication with your guests: keep your wedding website updated about your plans. If you don't have a wedding website, please make one asap. We love the designs on Minted.com and they are easy to use. For a minimal fee, you can upgrade to a custom URL, like BlairandChuck.com (I just binged watched Gossip Girl… ha!)
Chat with your fiancé and your family about the realistic possibility of having to make a choice – would you rather have a smaller wedding in the fall or postpone to 2021 and hope that everyone will be able to attend as originally planned?
Many of our friends are getting creative with their contracts… i.e. instead of canceling a calligraphy contract, clients are getting a credit they can use for holiday cards, for example.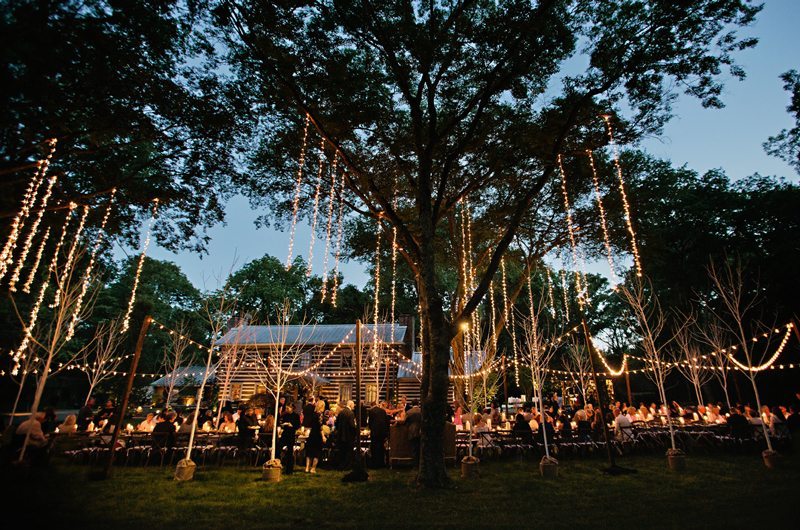 While you're quarantined, you can certainly get a head start on practicing your first dance and choosing the songs for father/daughter and mother/son dances. Have fun registering together online and get creative with your time. Grab a jar and fill it with date ideas you can't wait to have once we all get back to normal. Take turns cooking for each other and coming up with fun quarantine date nights at home.
One last piece of advice, based on real life experience, please remember the old "you catch more flies with honey…". Have compassion and don't come out swinging with emails threatening lawsuits for full refunds, etc. The honey thing really works!
xoxo, Sara