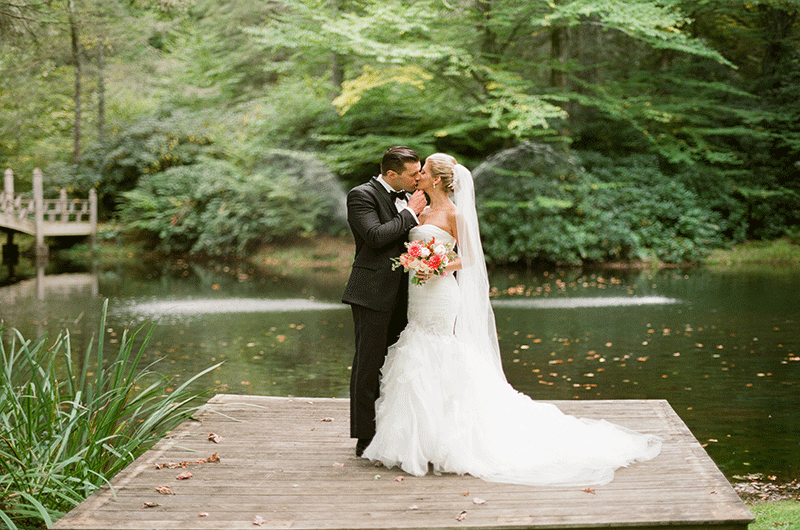 Aly Farrell & Chris Truss
September 27, 2014
Highlands, North Carolina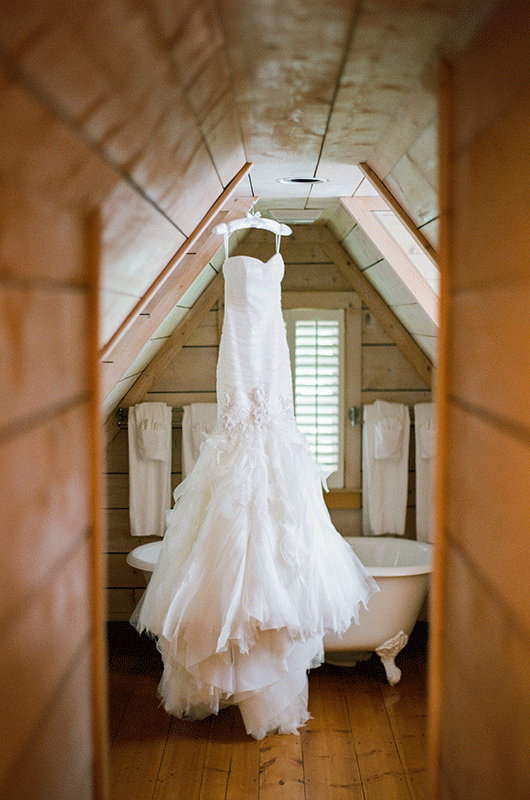 UPDATE:  Our hearts at Southern Bride are heavy. It is with great sadness to announce that Chris Truss has passed away. We thank both Chris and Aly for sharing their beautiful wedding with us and will forever keep them in our hearts. Our thoughts and prayers are with Aly and their family,
The First Encounter
Chris and I met while attending Blessed Trinity Catholic High School in Roswell, Georgia. We never dated in high school but had numerous mutual friends. Over Christmas break during my first year in college, we crossed paths again and really hit it off. We attended different colleges, so we dated on and off until we both moved back to Atlanta after graduation. We gave it another chance and realized this was the real deal. We have been together ever since!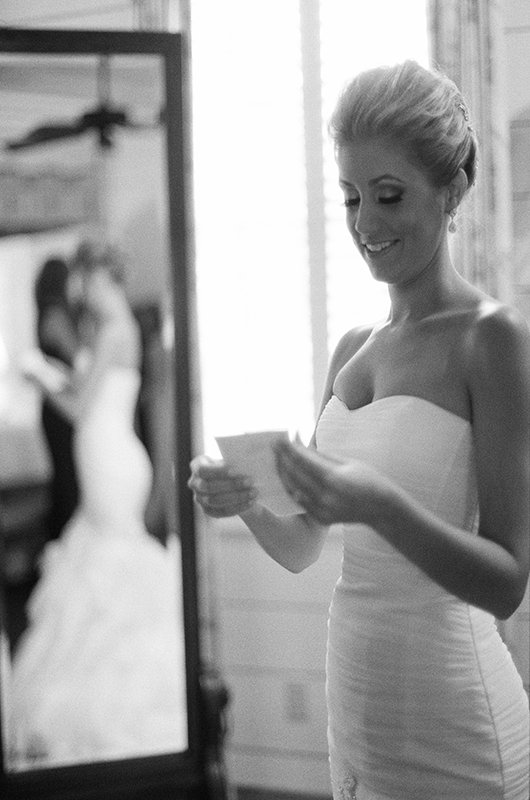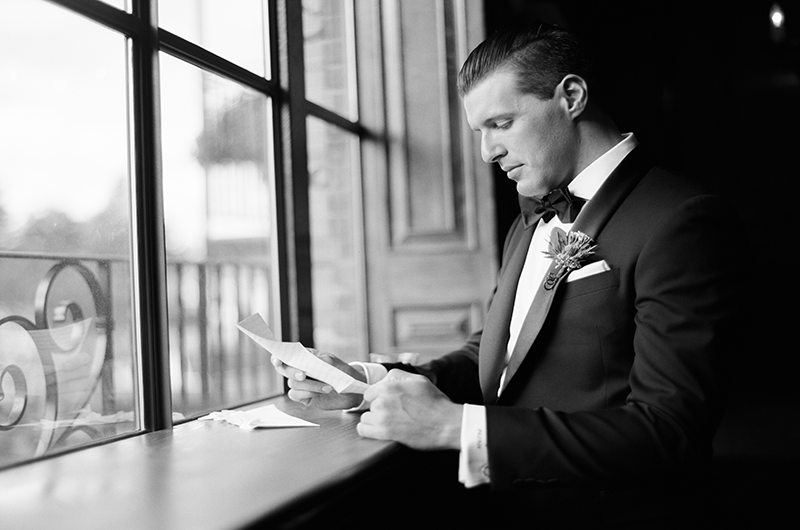 The Preparation:
Chris and I viewed a couple of venues in Atlanta but knew we preferred the idea of a destination wedding. Highlands, North Carolina was the perfect place since it was a destination wedding site and it was still within driving distance from Atlanta. We wanted a fun weekend that could be like a mini-vacation for our friends and family. Highlands is such a cute, intimate town where everyone was able to spend time together the entire weekend. Everyone at Old Edwards Inn was fabulous and they made the entire process so enjoyable.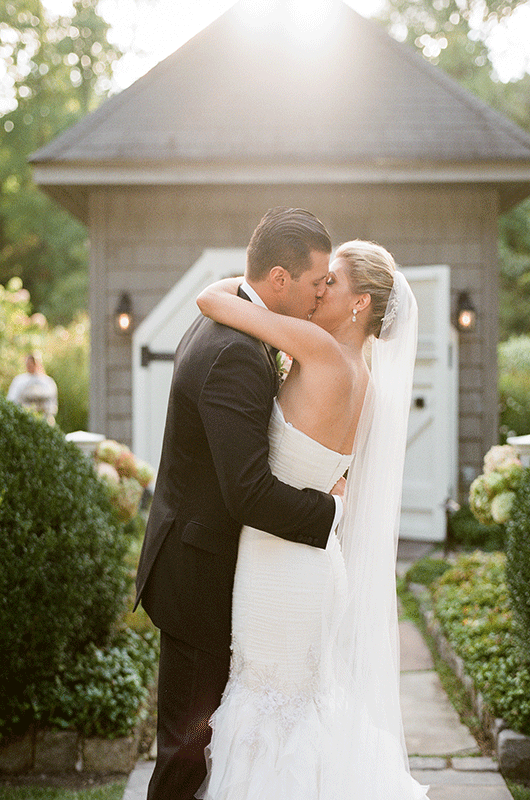 The Big Day:
Our wedding day was a fairytale. The fall weather that I'd hoped for had arrived. My mom, bridesmaids, and I all got ready together in a beautiful cottage on the venue's property. The most nerve-wracking moment was zipping up my very fitted dress! During our ceremony, one of the ring bearers got a little fidgety and let his suspenders down which revealed his Superman underwear. It gave our guests a good laugh! One of my favorite parts of the day was walking the property of Old Edwards Inn for photos with Chris. It was so special to have that alone time with him after such a special event.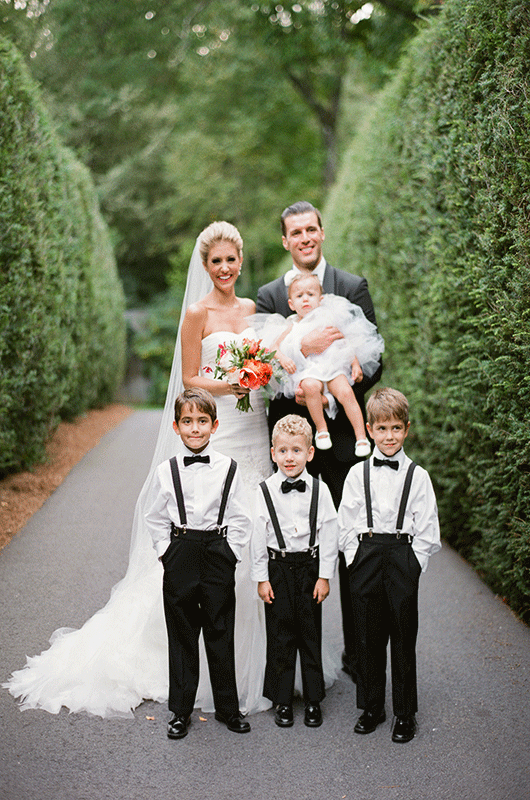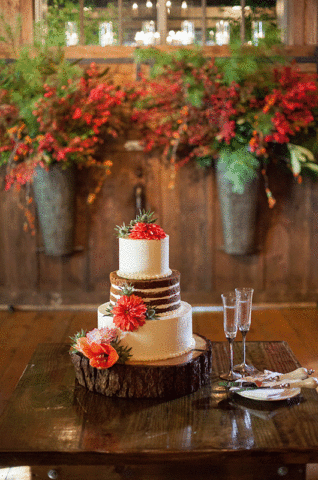 The Retreat:
We went to Paris, France and Bruges, Belgium for our honeymoon. It was very special to share these memories with Chris and show him another part of the world since he'd never been to Europe before. We rented an apartment in Paris so we could live like true Parisians for a few days, and we even had a small view of the Eiffel Tower! In the mornings, we would eat chocolate croissants while taking in the sites. We also loved picking up food and wine from the local market.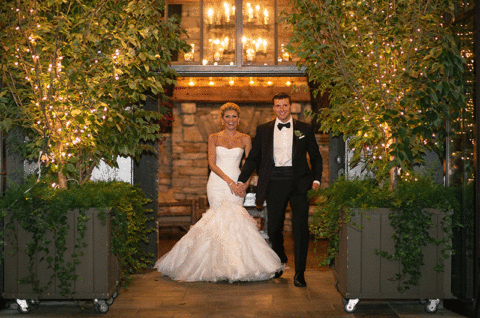 :: credits::
{ photographer: Olivia Griffin | ceremony & reception: OEI The Farm | florist: Oakleaf Flower & Garden | caterer: Old Edwards Inn | wedding cake: Creative Pastries by Sid | rentals: BBJ Linens, Oakleaf Flower & Garden, Old Edwards Inn | wedding gown: Badgley Mischka | invitations & paper: Paper Daisies | favors: Donations to the Sam Robb Fund for Cure Childhood Cancer, Bond Crosby Memorial Fund, Georgia Transplant Foundation | honeymoon accommodations: Paris, Bruges, Die Swaene Hotel }