Today the Southern Bride Blog is all about Do's and Don'ts of Wedding Dress Shopping! So bride's, take note so you will know what to do and not to do when you venture out to shop for THE dress!
Do Learn the lingo
Bridal shops and wedding consultants have almost their own gown language. Brush up on your "Gown Vocabulary" before you go to your appointment, so that you are sure you and the consultant are on the same page. Click HERE for a really helpful list of all the lingo and what the terms mean.
Don't Bring an Entourage
Too many cooks in the kitchen can be a disaster. When shopping for your gown try to bring 1 or 2 key people. Bring the friends and/or family members whose opinions matter to you the most and you know will be supportive of your vision.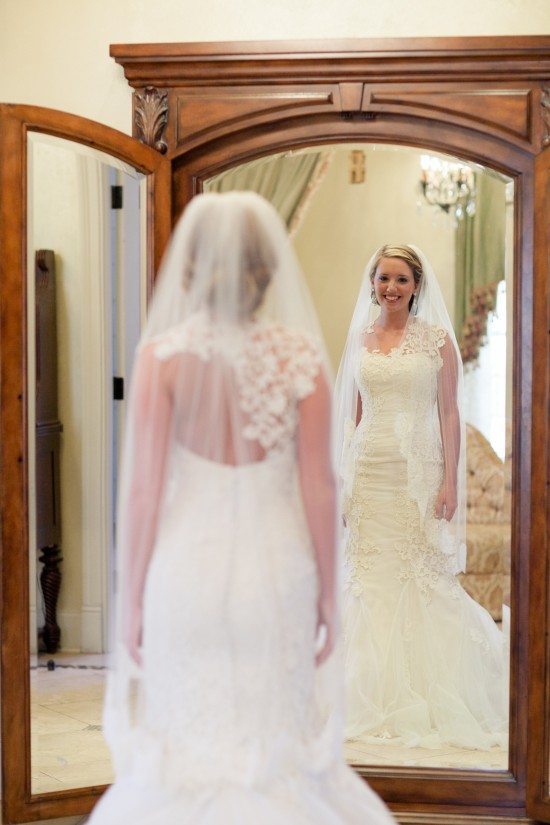 Do bring a camera
How many times do you and your friends re-take selfies over and over again to make sure everything is just right? A lot. So you know, that what you're wearing doesn't always appear on camera the way it does in real life. Take pictures of yourself in the gowns to make sure they look the way you want, not only in person, but also in pictures.
Don't believe everything you see on T.V.
We've all spent countless hours marathoning TLC's "Say Yes To The Dress" and we have all imagined what our own gown shopping experience will be like. Honestly, T.V. and real life are not the same. You may not have all the drama with oohs and aahs, gasps, and tears that they have on every episode of "Say Yes To The Dress." Sometimes, things are much more down to earth and matter of fact, and that's not a bad thing.
Do wear the right underwear
Remember to wear your good underwear! This sounds silly, but so many brides get so caught up in the excitement of going to try on gowns that they totally forget to factor in underwear. Wear neutral colored panties and a strapless bra. Be practical!
Don't ignore the bridal consultants
These men and women live and breathe wedding gowns. Most of them work with hundreds of brides a month. They know what they have in stock, they've seen every size and shape bride you can imagine, and they know how to flatter any body type. They're tips and hints are invaluable, so always ask for their advice when shopping for your special dress.
Do try on different styles
Many brides have never tried on anything like a wedding gown before. Wedding gowns are very different from cocktails dresses or even evening gowns, so it's quite probable that a bride won't be quite sure what silhouette will flatter her best. Sure, you will go in with inspirations and ideas of what type of gowns you like, but don't be close minded. Try on styles you you're unsure about, you never know how they might look on your own body.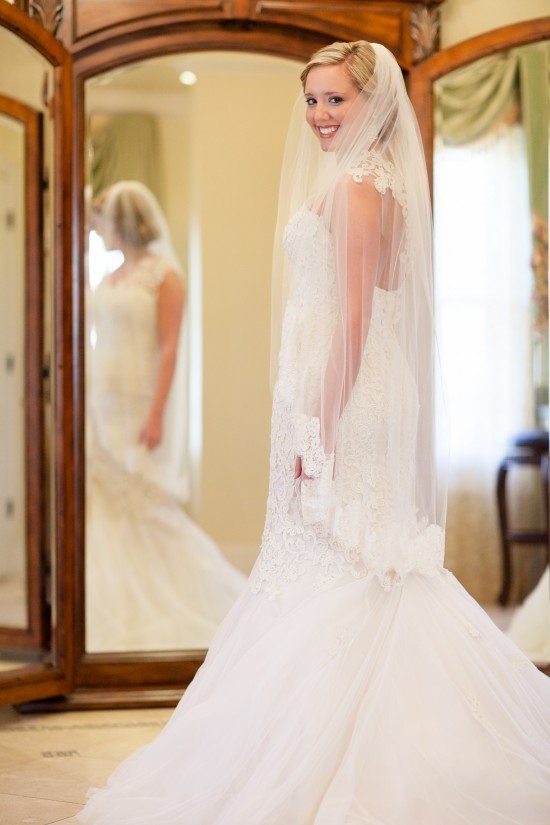 Don't Try On Dresses You Can't Afford
This is a no brainer. We all have expensive taste and we all want what we can't have. It's human nature. If you try on a dress you can't afford, you will inevitably fall in love with it and then be disappointed by the gowns in your price-range.
Do Account for Extra Cost

This is something I think most brides don't consider before they plan a budget. When you're buying a dress the cost of the dress is just one aspect of your total look's price tag. Most dresses will at least need some type of alterations, even just having the hem let out cost money. A bride also has to consider accessories for her dress, such as undergarments, the veil, shoes, and jewelry. Those "little" items can add up.
Don't just stand there!
You're not going to just stand on a podium and look at your self in the mirror at your wedding, you're going to be moving around a lot. Make sure your dress can accommodate all the activities you plan to do at your at your ceremony and reception. Do you plan to sit in your wedding dress? Probably. So make sure you can actually sit down in the dress. Do you plan to dance at your reception? Maybe. Well make sure you can dance in your dress with out having a wardrobe malfunction.
{photo credit: White Rabbit Studios}