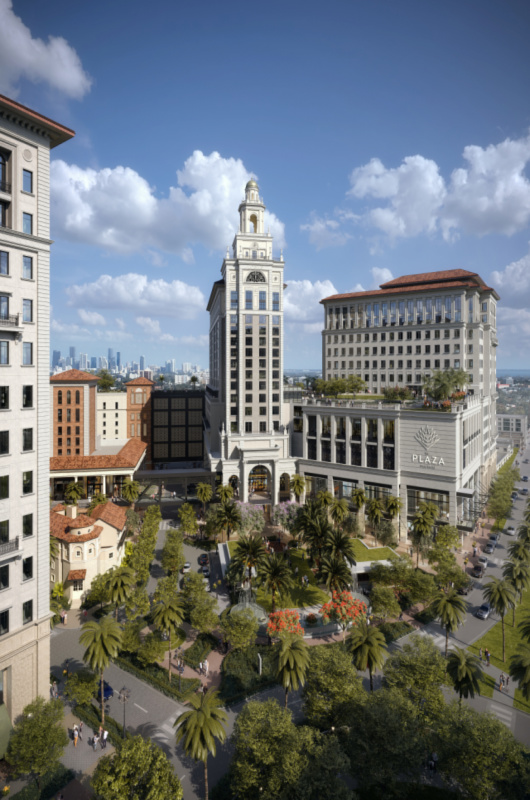 Coral Gables is situated in the primary location of Miami-Dade county. Only 7 miles from downtown Miami, this planned community dates back to 1925 and paints a picturesque background with its Mediterranean revival style architecture and wide, tree-lined avenues enhanced by plazas and water fountains. Coral Gables is home to the prestigious private research institution, the University of Miami. The Miracle Mile is a verdant avenue lined with unique shops and eateries. Coral Gables is also known for its outdoor attractions like the Venetian Pool, a coral rock quarry and swimming hole, and Fairchild Tropical Botanic Garden, an 83-acre wonderland of tropical plants and trees close to Biscayne Bay. Coral Gables is also home to the historic Biltmore Hotel.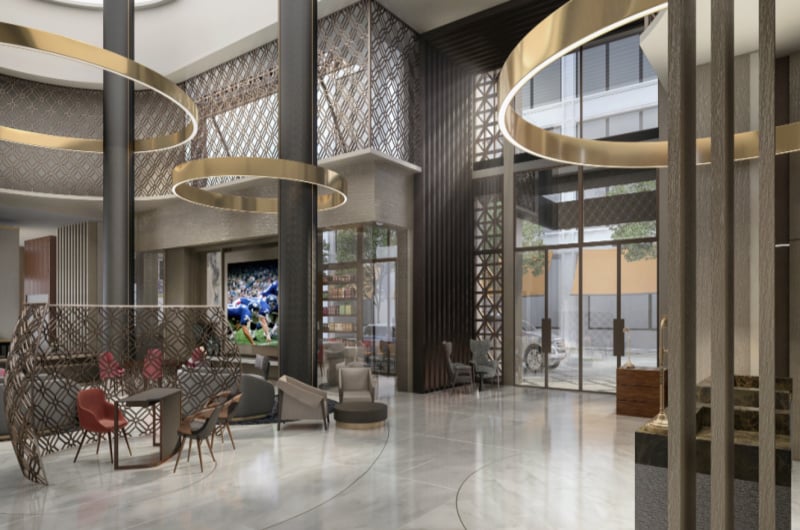 In the heart of the city is the Loews Coral Gables Hotel with a comprehensive service to satisfy any guest requirements from special occasions, family fun, accessibility accommodations to complimentary shoe shine. The hotel portrays a sleek, modern look with a business casual ambiance. Loews Coral Gables Hotel offers perks on suite bookings and bed and breakfast stays. Guests are sure to delight in a sprawling rooftop area adorned with palm trees and an inviting full-size pool while dining at the Phineas restaurant; this open-air restaurant with soaring views of Coral Gables honors South Florida's Latin heritage and culinary traditions. Little Havana to Little Haiti is represented in the multicultural feast served with small plates and specialty drinks. Culinary delights continue at the Americana Kitchen where guests can enjoy traditional American fare such as breakfast favorites and regional dishes with local influences. This authentically American dining establishment is completed by a private dining room, a Chef's table experience, and an outside terrace seating. Complementing the restaurant is the Americana Bar. The lively lobby bar serves handcrafted classic cocktails in the manner of old-school American grandeur with a thoughtful bar snack menu.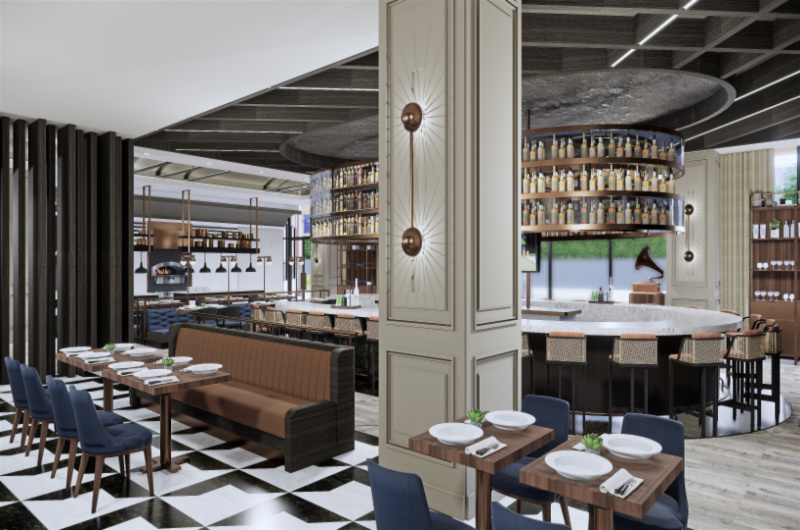 Loews Coral Gables Hotel has an extensive wedding planning service beginning with a Couples Concierge who customizes the wedding experience for optimal pleasure. From there, couples choose from two different ballrooms, Alhambra named after the Spanish fortress, and Seville, the flamenco capital of the world. For an impressive outdoor wedding, the Event Lawn is an ideal location with breathtaking views of downtown Coral Gables; located on the ninth-floor rooftop, the Event Lawn can hold 550 people for a cocktail reception or 350 people for dinner.
Loews Coral Gables Hotel offers abundant wedding packages that include but is not limited to :
– Five butler passed hors d'oeuvres during cocktail hour
– Elegant wedding cake provided by local cake artisan Earth and Sugar
– Menu tasting for four guests Indoor dance floor and staging for musical entertainment
– Bridal party room Complimentary wedding night room for the happy couple
Coral Gables is a throwback to the glamour of old Florida, providing a perfect backdrop to an elegant wedding at the Loews Coral Gables Hotel.