How to start your own beauty regimen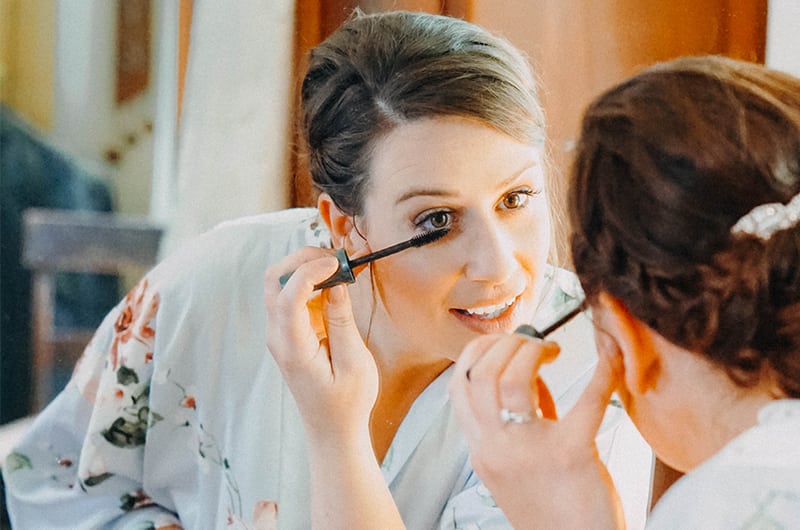 Let's face it, literally. You finally decided after looking in the mirror that you need to make a change for your body's largest organ: skin. Whether you are in your 20's and wanting to begin preventative measures, or in your 30's looking for a corrective regimen; this wedding beauty plan will help you get on the right path to healthier skin.
The fun and exciting time of your engagement may have veered down the path of stress as you begin to plan and look over the calendar leading up to your wedding day, so let's talk about some major steps to take and get you on the road to your best skin.
Visit a dermatologist.
Seeing a professional will certainly shed light on the underlying cause of your skin concerns. Stress, hormonal, aging, sun, and blemishes are just the tip of the iceberg when it comes to your face. A professional can help you create a strategy to achieve your ultimate skin goals.
Visit an aesthetician for regular facials
Wow, I cannot preach this enough. Even after only a handful of regular facials, my skin has shown a complete change. Once you find your go-to gal, she can truly help you address concerns and encourage new skin cell growth with the amazing techniques and equipment at hand.
Tip: Don't start getting facials within just a few weeks of the Big Day. You want to be thinking long-term and begin AT LEAST 6-8 months out.
Exfoliate, Exfoliate, Exfoliate!
Whether you have oily, combination, or dry (or a mix of the three!), you have to exfoliate. As dead skin cells accumulate and sit on the face, your skin takes on a dull and uneven texture causing even the most expensive and spectacular makeup to look less than ordinary. And highlighter? Kiss that glow goodbye if you don't exfoliate because itll only enhance the uneven texture on your skin.
Serum and oil.
Did you know that if you have oil skin, you can actually combat that with a facial oil? If you wash your face too often, it will produce more oil. This of course causes a cycle of you thinking your skin is SO oily. Try scaling back on the number of scrubs you add in a drop or two of facial oil for oil prone skin. On the other end of the spectrum, if you have dry skin (like me) facial oil is the savior of skin!
Serums come in all shapes and sizes, but not all are created equal. Brightening serums are a go-to for most professionals and there is actually a brightening oil from Beauty Counter that is making the headlines for its quality and safe ingredients! Kill two birds with one stone using this oil!
Nourish from the inside out.  
Have you ever heard of healing from the inside out? Well, a lot of skin concerns can be avoided by what you may, or may not be eating! Ever thought of juicing or going to a juice bar more often? You'd be surprised at how many delicious concoctions they can make for you. My favorite skin juice combo?
Beet

Carrot

Apple

Cucumber

Pineapple

Lemon
Moisturize and protect
Both day and night, you should be moisturizing and using an SPF. Try a combo that does both to prevent buildup or greasiness. This will prevent fine lines coming from stress, as well as prevent any more damage before the Big Day.