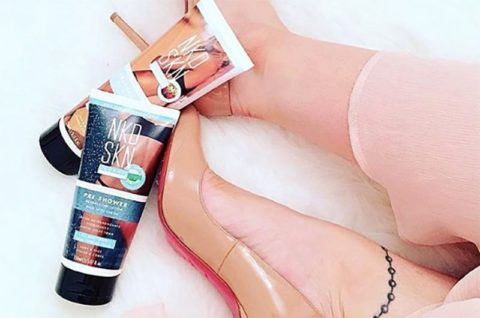 You may have sworn off spray tanning in the past after seeing your friend sport an embarrassing orange (and streaky!) tan, but we've got just the thing and it won't make you like this…
Keep calm and use NKD SKN–You'll have an effortless, odorless and natural-looking tan that is perfect for brides.
Bonus: NKD SKN doesn't transfer onto your clothes! So the inside of your white dress won't be orange from self tanner.
All of NKD Skin products are organic, free of parabens, perfume and alcohol with no patchy dry-skin fade, leaving you with a beautiful and healthy tan.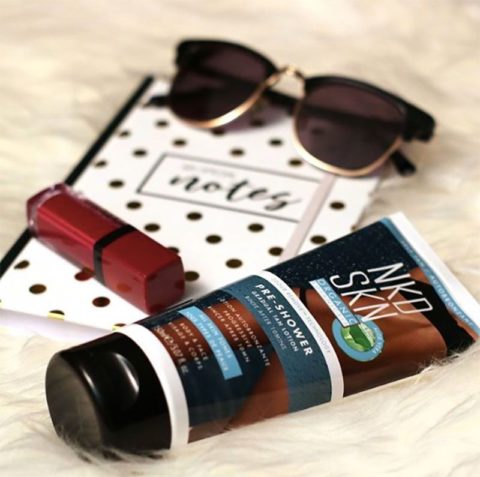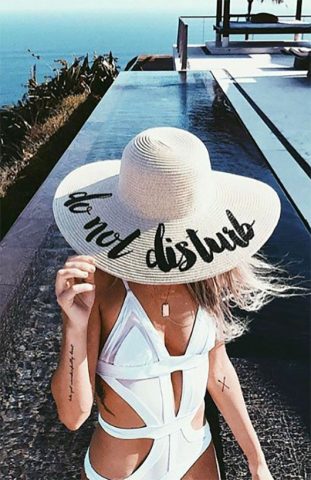 NKD SKN Tinted Self-Tan Mousse ($19.50) offers an odorless, highly nourishing self-tan mousse with FlashDry™ technology and no transfer to clothes that lasts up to 7 days! Even better, the tan fades gradually leaving no weird blotches!
NKD Skin is pro when it comes to non-committal spray tans! We promise you can't mess up NKD SKN Gradual Glow Daily Tan Moisturizer ($14.50), its perfect if you want that hint of tan while giving you soft and smooth skin. A subtle glow develops over 4-8 hours and can be deepened daily with zero smell, zero transfer and designed for all skin tones.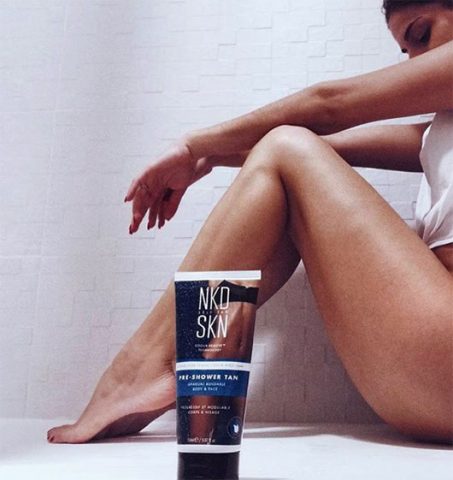 While you're browsing for that perfect shower playlist and grabbing your towel, apply NKD SKN Pre-Shower Gradual Tan ($19.95) 10 minutes before showering. Then watch as your tan develops over 4-8 hours! You can use it daily to build your bronze and it delivers a tan that develops gradually over 4-8 hours without streaking!
Now that you've got an amazing tan, check out these 3 Beauty Products to Beat the Heat.