By Sharon Naylor
Did you see our post last week by Sharon Naylor? She gave us her first 10 unique ways to incorporate your "something blue" into your wedding. We are excited to share part two of her guest blog post, 10 More Ways To Do Something New with Blue!
Wedding Details
One: Aisle Runner
This one really does need to match your wedding colors, unless you're planning an all-white wedding with this blush or bold blue runner capturing all the color magic in your wedding design. Or, go classic with a white or ivory runner, and just have the lettering or some sparkling border designs done in blue.
Two: Flowers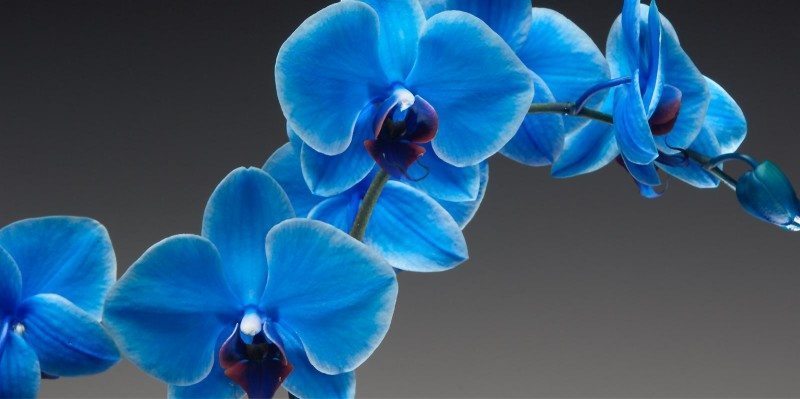 You've heard of the Language of Flowers, in which different flowers and their colors hold special symbolic meanings. Overall, blue flowers stand for loyalty, trust, intelligence, wisdom, truth, faith, confidence, honesty and security – all quite wondering symbols for the good luck in your Something Blue. Some of the top flowers available in blue include Anemones, Bachelor Buttons, Calla Lillies, Delphiniums, Forget-me-nots, Gentians, Impatiens, Morning Glories, and Violets.
Three: Table Settings
From lovely blue linens on your tables to a silky blue table runner, cobalt blue stemware and blue florals to round out your tablescape – all in the trendy mismatched look – your guest tables can carry your Something Blue in breathtaking design.
Four: Invitations and Print Items
Add some blue or bold blue colors to your wedding invitations, placecards, menu cards and other print items at your wedding, and you're putting your good luck Something Blue on display in a stunning way. Think about hiring a professional calligrapher to pen your written wedding details in the loveliest of print styles, of course in bridal blue ink.
Five: Heirloom 'Something Blues' on Display
In addition to your family wedding photos on display at your reception, add a few heirloom items such as your mothers' and grandmothers' own Something Blue items from their wedding days. (Just be sure to place super-valuable or fragile ones in shadow boxes to keep them safe!)
Six: Drinks
A tasty Something Blue can be your signature wedding drink, like the "Blue Diamond" cocktail at the InterContinental Los Angeles Century City at Beverly Hills . Here is their recipe:
"Blue Diamond"
1oz Vodka
Splash of fresh pineapple juice
Splash of Blue Curacao
Garnish with pineapple and cherry
Seven: Wedding Cake
A blush blue-iced cake can sparkle in its spotlight as your sweet Something Blue, or accent a classic white wedding cake with blue piping, sugar-paste flowers, or a glittering blue brooch for added dazzle.
Eight: Desserts
Think blue-frosted cookies, blue macarons, cake pops, and petit fours, plus tall containers of blue candies at your candy buffet for added sweetness in your Something Blue (plus double-duty as your wedding's take-home favors!)
Nine: Your Wedding Setting
A blue sky above you, blue waters out in the distance, a field of blue flowers outside your rustic elegance barn wedding setting. The beautiful blue surrounding your wedding scene can be all the Something Blue you need for that good wedding luck. Look for a venue that makes the most of water features, such as Rosewood Mayakoba's private beach wedding venue called MK Blue, offering a deck where your ceremony can take place over blue waters, and where six miles of freshwater lagoons connect Rosewood Mayakoba, Fairmont Mayakoba, and Banyon Tree Mayakoba, all leading to a white sand beach overlooking turquoise waters.
Ten: Fireworks
Finally, end your wedding celebration with a surprise fireworks display, featuring bold blue bursts of color and an exciting finish to your perfect wedding day.
Sharon Naylor is the author of over 35 wedding books, including 1001 Ways to Save Money and Still Have a Dazzling Wedding, www.sharonnaylor.net