A picture is worth a thousand words, and documenting each celebration of your engagement season is oh-so-special. Check out 10 top cities with the most instagrammable street art to spice up your photos on a trip with your bridesmaids, or even an artsy honeymoon exploration. With every influencer hunting down the perfect selfie moment, street art has exploded onto everyone's Instagram pages and Pinterest boards over the past few years. Beyond the realm of solo influencers, these statement backdrops have also become the highlight of quite a few proposals.
#10 New York City, NY, United States
With city lights and skyscrapers on every corner, number 10 is, of course, New York City! As America's largest city and one of the most culturally diverse, it's no surprise that photo-worthy art can be found on any street! Take a stroll with your best girls or your new beau for some sightseeing and eye-catching artistry.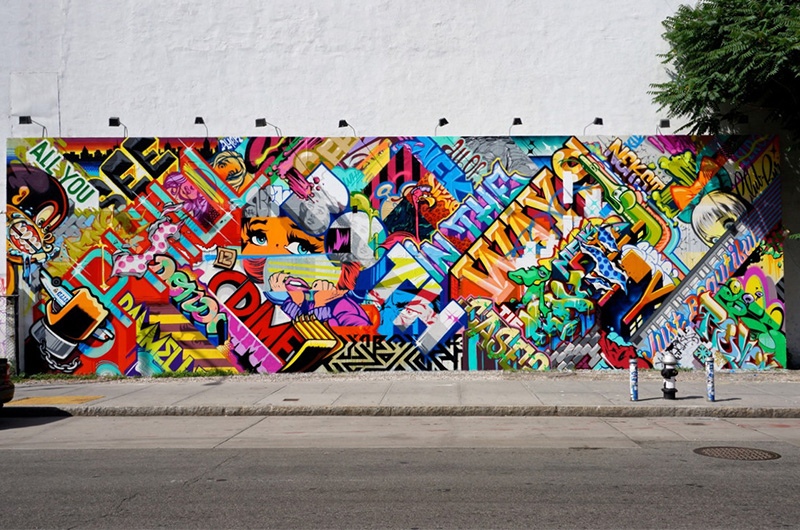 #9 Toronto, Canada
Take a quick trip and travel to the great white north to visit Toronto, Canada. With the bustling, yet calming aura of the city, you can find its very own graffiti alley, located in Toronto's fashion district. A shopping trip is a necessity after taking a look at some of the vibrant street art that's been crafted over the years.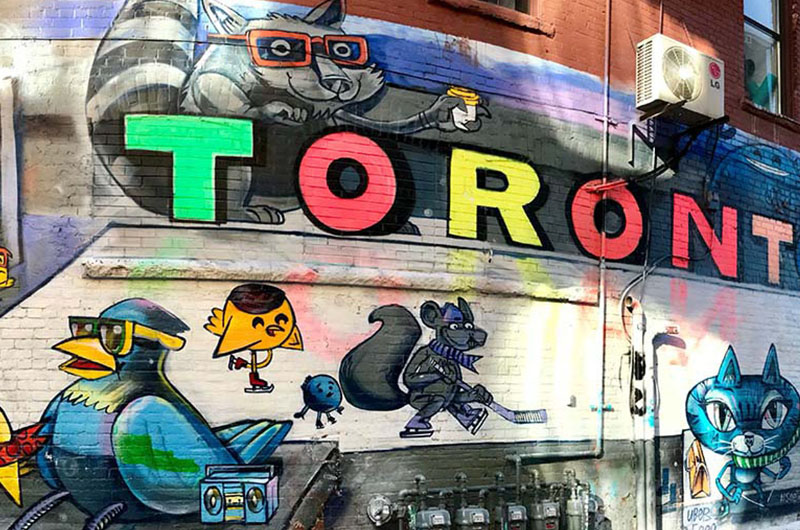 #8 Sydney, Australia
If you've been longing to visit the opera house, cross it off your bucket list followed by a walk around Sydney to spot some of the vibrant visuals that line the streets. The city supports its local artists and their masterpieces and has designated walls around town specifically for art to be displayed.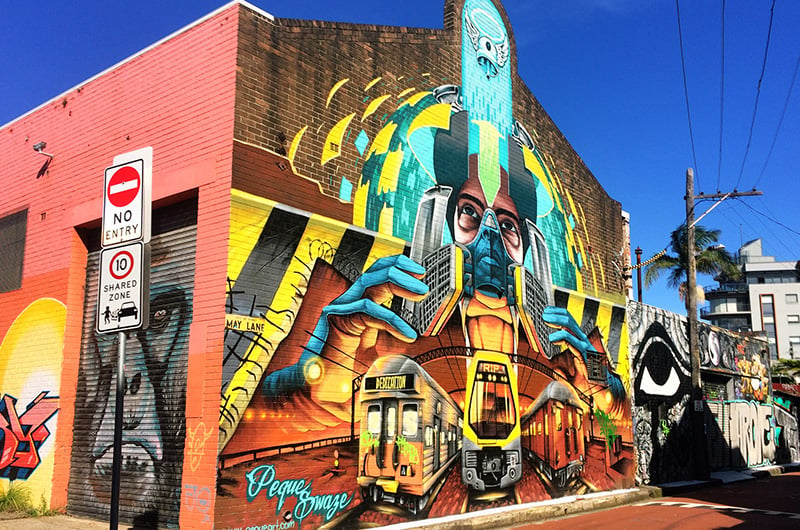 #7 Montréal, Canada
Back in Canada, but not quite Toronto, lies the island city of Montréal. In this dreamy city, the traditional cobblestoned French neighborhoods welcome the contrast of modern, brightly colored street art. Along with its cozy feel, Montréal boasts beautifully crafted architecture and sights for all to see and enjoy.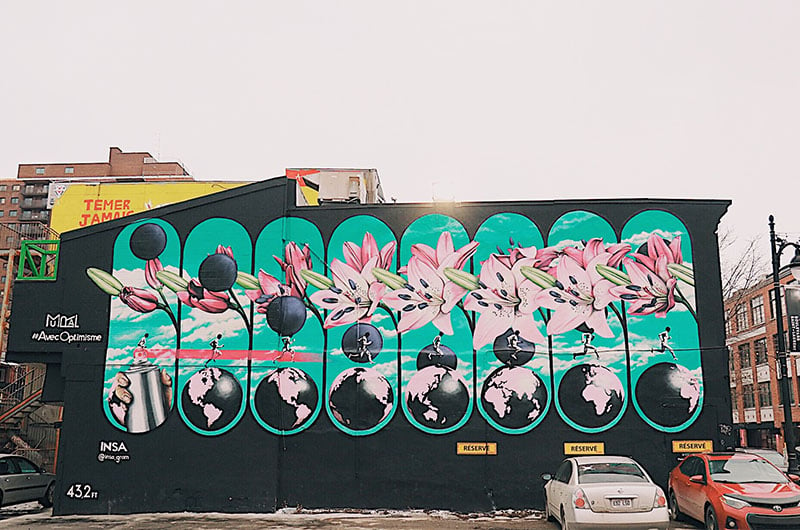 #6 Chicago, IL, United States
More than just baseball, the bean, and some really good hot dogs, Chicago is also home to a booming street art scene. The postcard-like painting below has been hailed as one of the must-see locations of the windy city, as its radiance stands out against the grey snowy skies.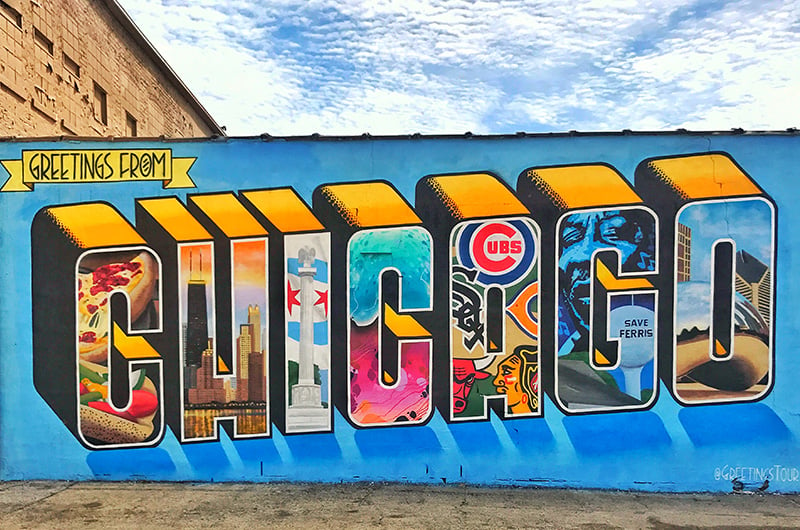 #5 Los Angeles, CA, United States
Los Angeles may be home to the stars, but perhaps a lesser-known fact about The City of Angels is that it hosts some of the nation's most famous murals in the form of street art. Rip Cronk's "Homage to a Starry Night", pays tribute to one of the most popular paintings, bringing it to a larger-than-life scale.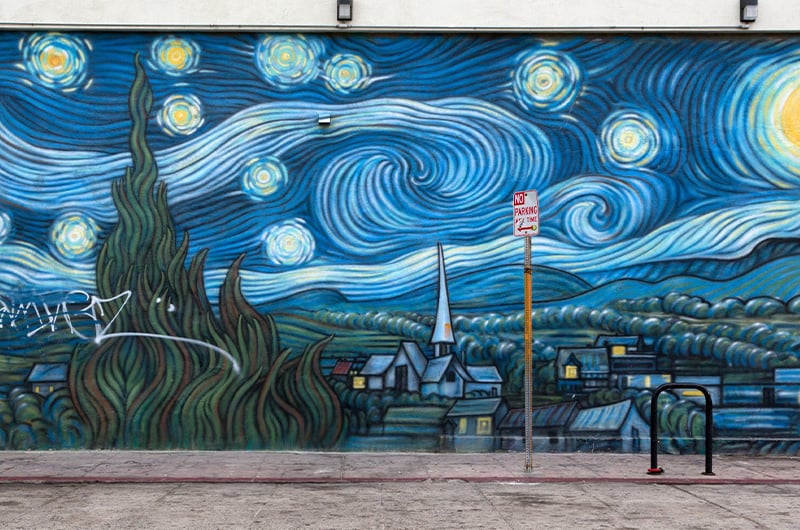 #4 Berlin, Germany
Amidst its memorials and modern architecture, this eastern European city features street art that is meant to provoke both the mind and eyes. The bright colors and socially oriented motifs are one of the most talked-about staples of the city.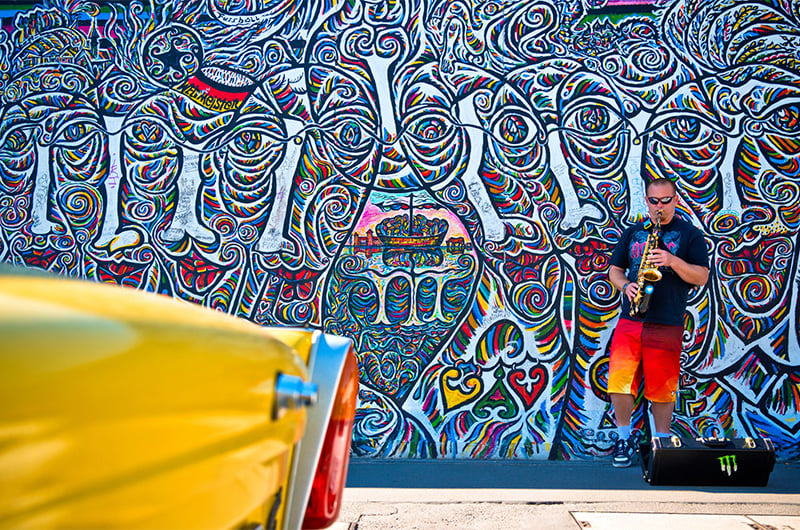 #3 Melbourne, Australia
Head back to the land down under to visit Hosier Lane in Melbourne. As one of the city's premier street art locations, it's located right in the center of the business district, for everyone to see. With graffiti nearly everywhere you look, this alley gives you quite the edgy backdrop for a selfie at any time of day!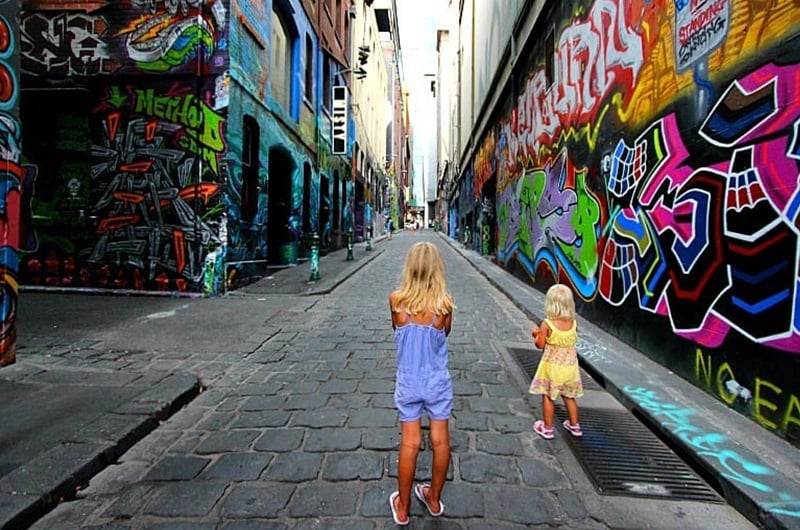 #2 Paris, France
Paris is known for its beauty and atmosphere that radiates pure romance, so it comes as little surprise that it offers some of the world's most breathtaking street art as well. Take a walk under the stars through this city that is just right for a romantic rendezvous with your long-lost love!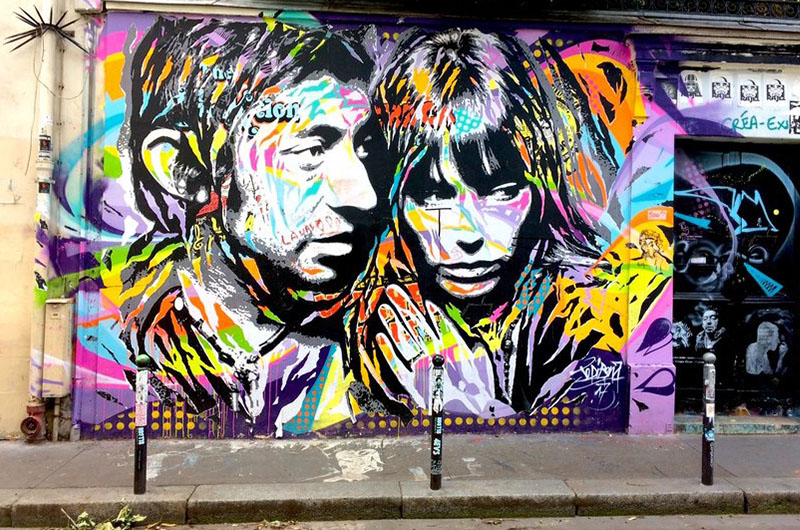 And finally, the number one highest-ranked city in the world for feed-worthy street art….
#1 London, United Kingdom
This city has more than 520k street art posts on Instagram, and has been home to a live art performance by Banksy himself! In fact, street art is so popular in the east London neighborhood of Shoreditch that they offer street art tours! Visit some of the local bakeries, pubs, and landmarks, all while experiencing this happening art scene!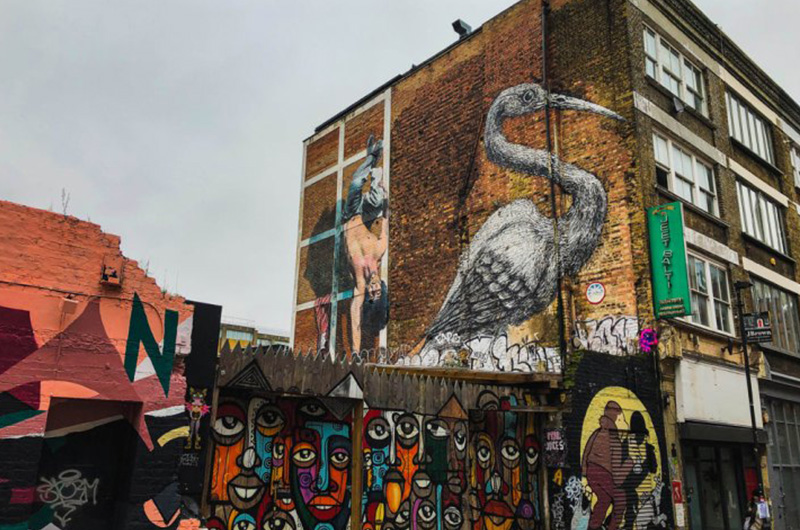 Each of these not only offers quite the Instagram post but also wonderful culture and great times! Any of these 10 top cities with the most instagrammable street art would be a unique place to host your Bachelorette party or go plan an adventurous, yet romantic honeymoon.
Source: https://www.money.co.uk