Looking for a fun and unique way to incorporate plants into your wedding? Cacti and succulents are going to be your new décor of choice. Here are 7 ways to add a little green on your big day.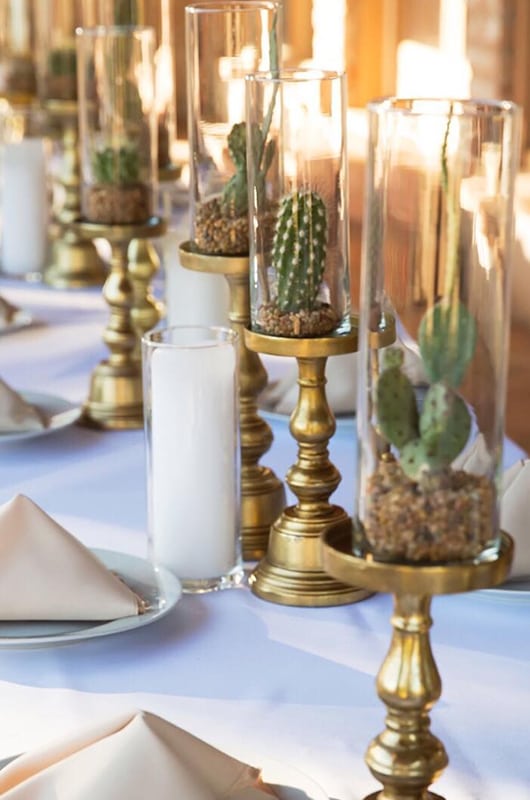 One | Candles Stick Cacti
A little subtler than a large cacti centerpiece, place these plants on candlesticks to decorate in a modern-bohemian way.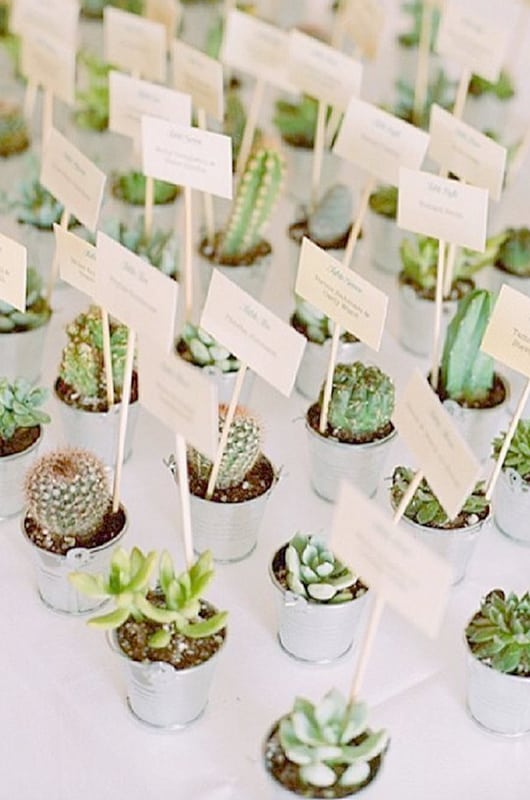 Two | Escort Card Stands
Use tiny potted plants custom with your guest's name on them to save their seat at the table.
Three | Decorative Desserts
Spice up the dessert table with some desert plants. Place them around the table or add them as a cake topper!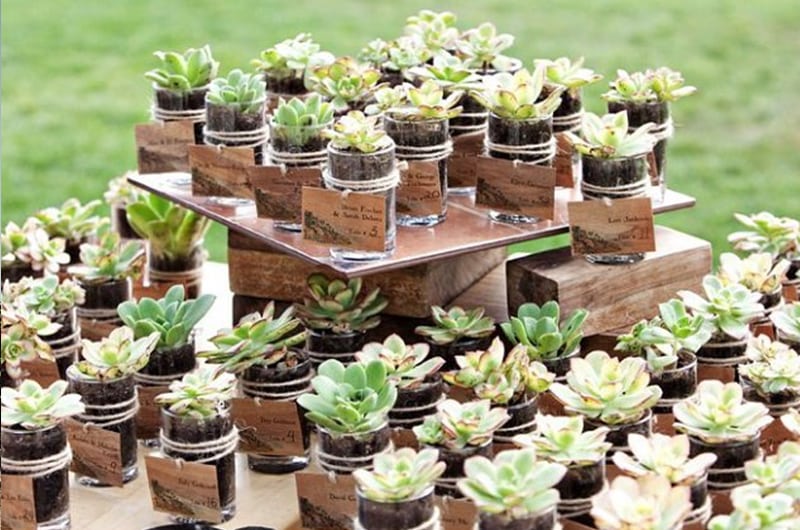 Four | Guest Favors
Send your guest home with a piece of the wedding, live party favors are sure to be a hit.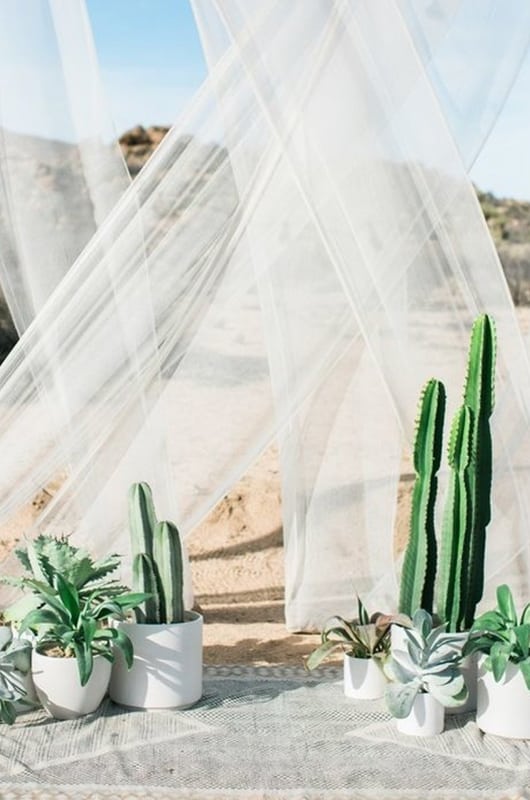 Five | Photo Backdrop
Need some more green in your wedding photos? Setup a beautiful backdrop with some tall cacti and you're good to go!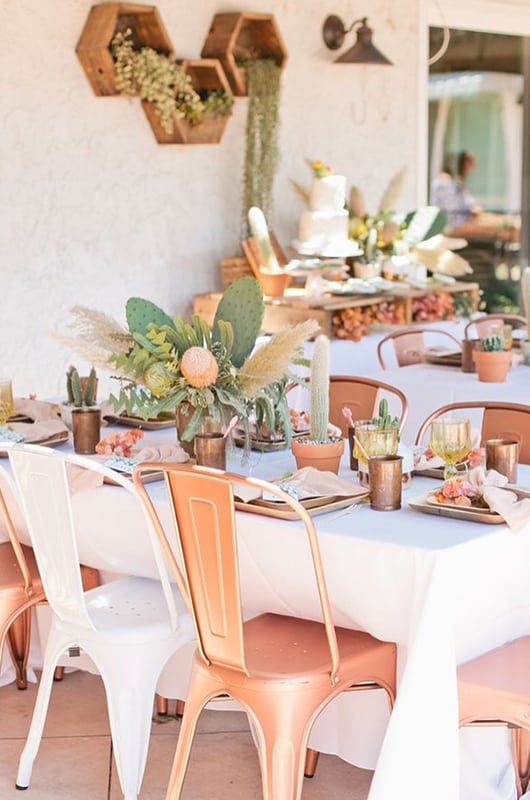 Six | Unique Centerpiece
Add an arrangement of these beautiful desert plants to the middle of each table to liven things up.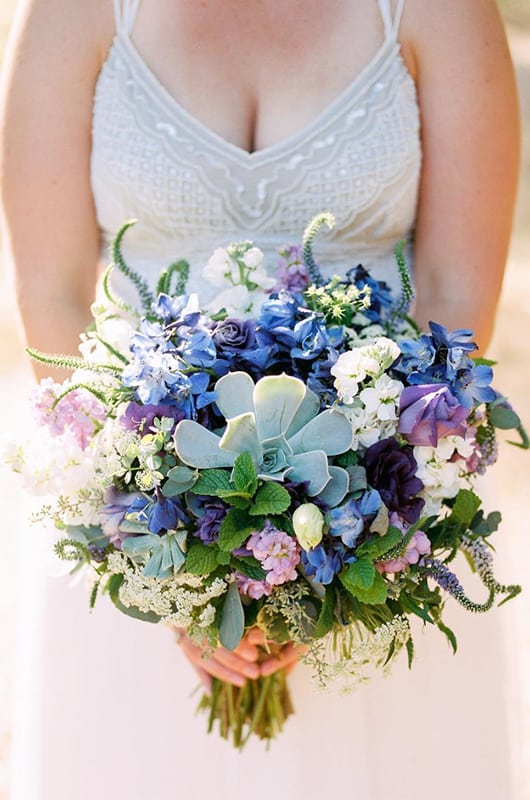 Seven | Succulent Bouquet
Stray away from the traditional and add some succulents to your bouquet. Incorporate them in alongside the rest of the flowers.