Clean and crisp colors coalesce with candlelight to create a contemporary wedding at Luxe Event Venue in Charlotte, North Carolina. With its elegant marble floors and light, airy atmosphere, Luxe Event Venues provided a spacious and inviting blank canvas for Victoria Adu of Jewel of Ruby Events to compose a styled shoot fueled by collaboration. A testament to the unity of vendors across different races and experiences, this modern metallic wedding pulls from the intimate ceremonies of 2020 and the innovative, colorful trends on the rise in 2021.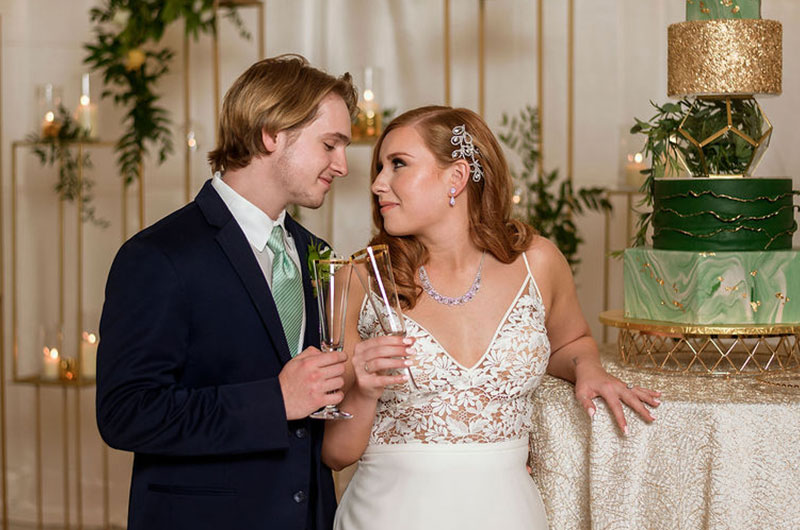 A fusion of rentals from CE Rentals Charlotte, Concord Wedding Center, and Cooke Rentals Cornelius helped guide the wedding's color palette of gold, green, and ivory. Natural meets industrial when stunning golden and ivory flowers from Willow Floral Boutique are nestled on botanicals and geometric accents, creating a modern and inviting ceremony space.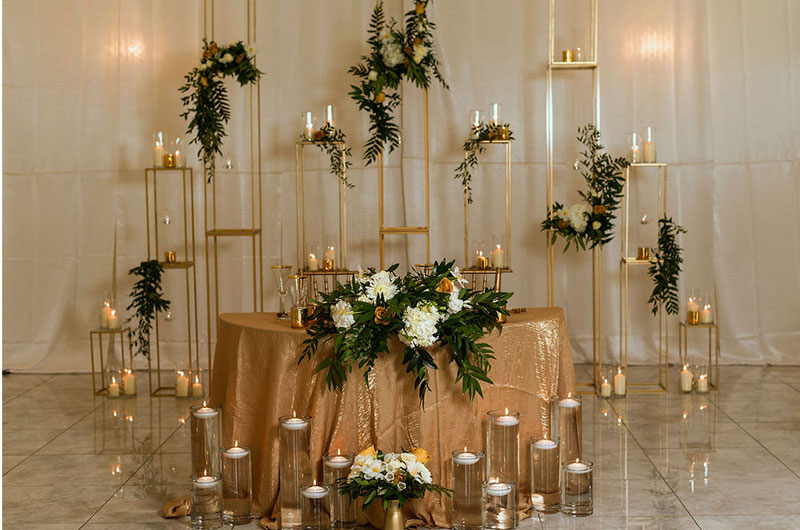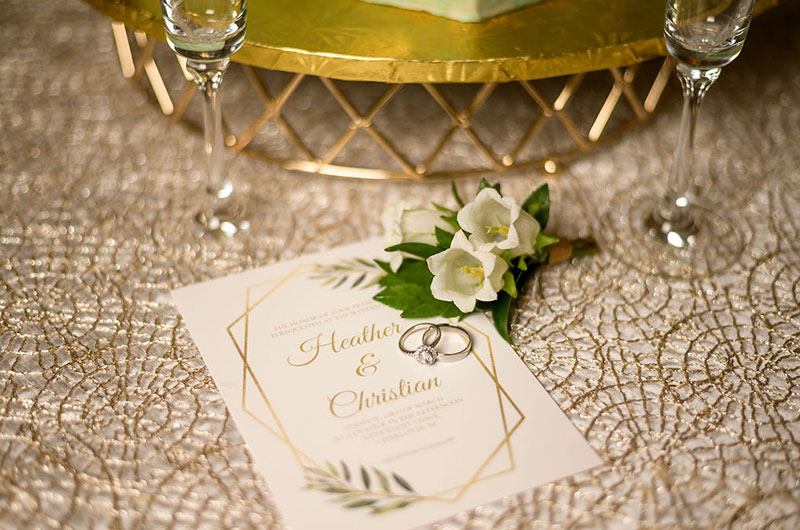 Elegant geometric details on the invitations designed by Victoria Adu complement the shoot's metallic accents. Classic ivory napkins paired with contemporary place settings and silverware, gold-rimmed glasses, and a bronze tablecloth heightened the trendy aesthetic.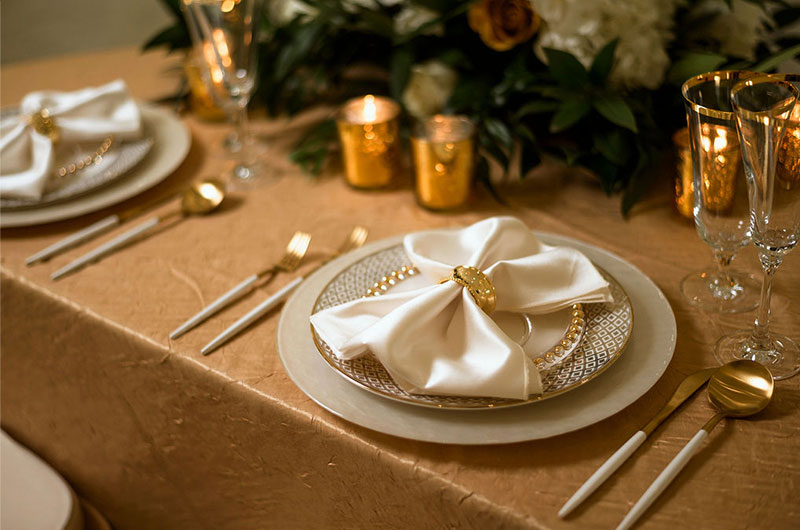 Flickering candles and draping botanicals rest on a gold frame back wall, adding an air of warmth and intimacy to the airy event space. Glowing in a sleek gown with a sultry V-neck lace bodice from Classic Bride and Formals, the bride relaxed at the reception table. Her soft curls, delicately styled by Lee Styles, and her warm, natural makeup by Evolving Faces complemented the soothing ambiance of the decor and rentals.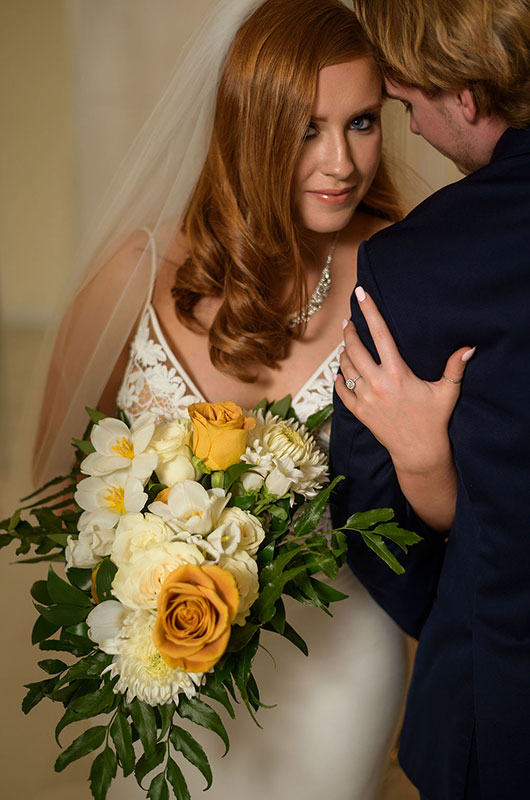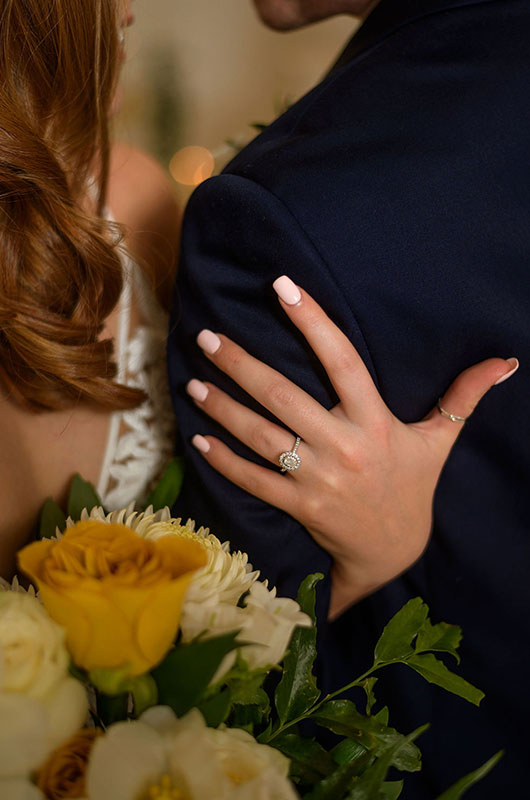 A green tie and ivory boutonniere infuse the ceremony's color palette into the groom's look. Popping against his sharp tuxedo from Tuxedolady, these accents show how fashion can be a dynamic design element that includes grooms in the wedding planning process.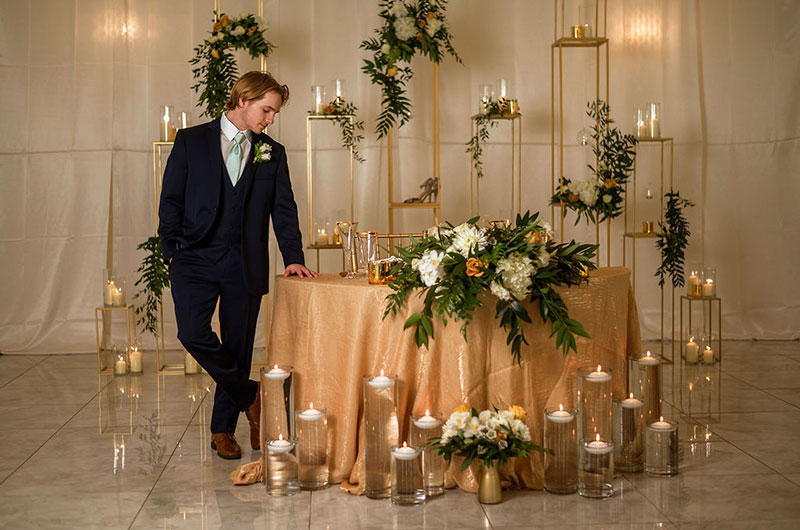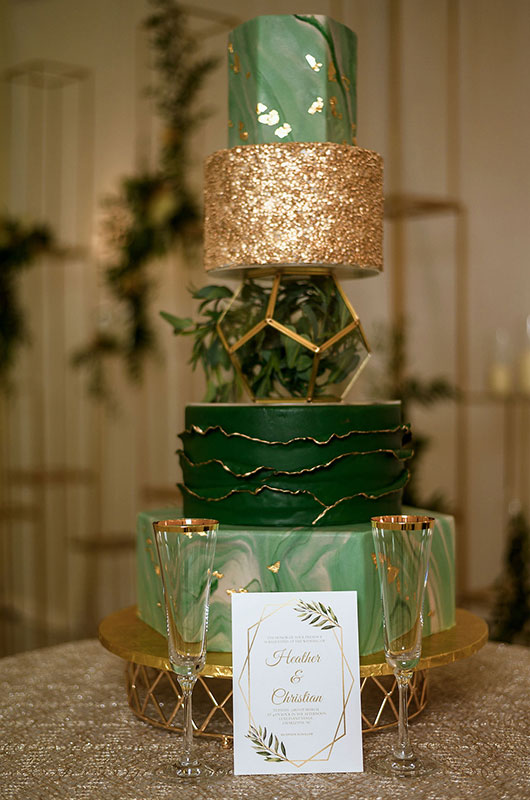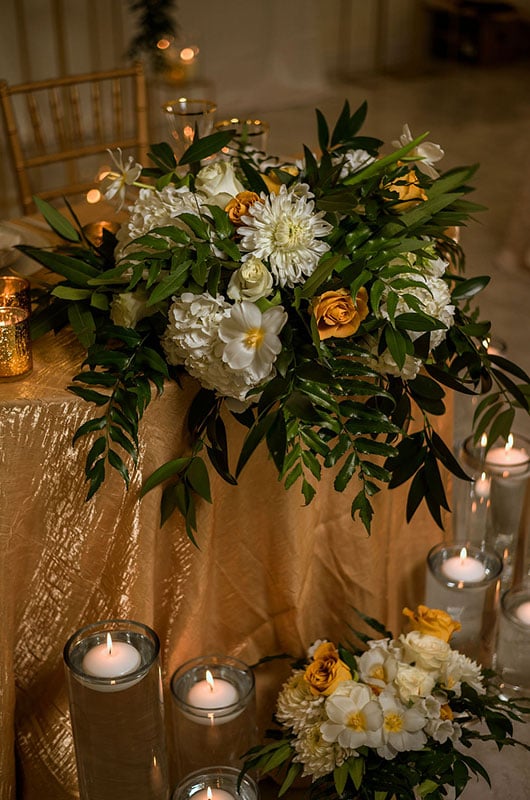 After saying their vows, the bride and groom shared a celebratory toast and cut into a decadent tiered cake from Sweet It Is. Each layer nodded to a different aspect of the ceremony's theme, from green marbling to hexagonal geometric patterns to gold fault lines and glitter.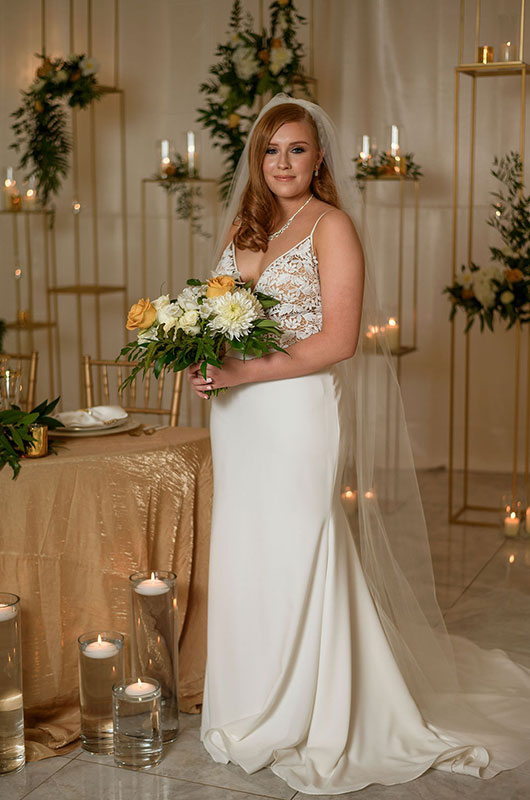 Appreciated by the eyes and savored by the sweet tooth, this cake was a work of art that, like every feature of the ceremony, was showcased with the caring and expert eye of Paris Love Photography.
Each tender moment between the newlyweds at this contemporary wedding at Luxe Event Venue in Charlotte, North Carolina, showed how a simple and elegant event space has unlimited potential to create both a modern and intimate ambiance to say I do.