Southern Bride loves to share real love stories, because love is what our publication is all about. These sweet stories told by the brides themselves are so precious to us and we want to preserve them and share them with you. We are very pleased to share Kali and Jonathan's touching love story written in Kali's own words with you.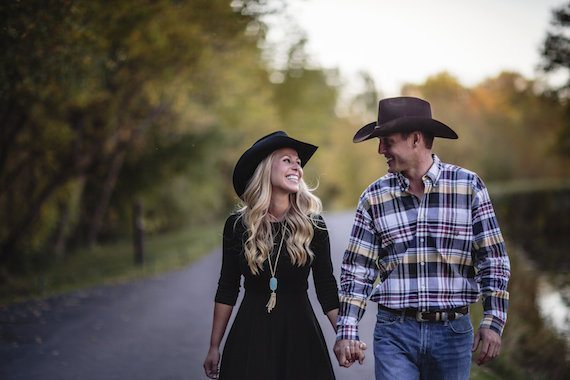 "Our story officially began when my sister and Jonathan's best friend started dating in 2010. Both Whitney and Patrick pushed us for months to meet, certain Jonathan and I were a perfect match. At the time, I lived in Brenham and Jonathan in Brownwood – 200 mile apart. We weren't interested! A few months after the initial set-up attempt, Whitney told me Jonathan would be visiting her and Patrick in Fort Worth for New Years. We finally agreed to meet on New Years day of 2011 and have been inseparable ever since! Side note: Whitney and Patrick are married, too!
Colorado is dear to our hearts because of all the time we have spent vacationing there. Soon after Jonathan popped the big question we knew we had to have a wedding in the Rockies. Our first step was hiring a planner since we were planning a Colorado wedding from Texas, and I was still in school! Over the next eleven months, with the help of Pinterest, text messages, conference calls, and emails, we were able to plan our Colorado dream wedding with our amazing planners, Chelsea and Kate, at Gold Leaf Event Design and Production.
Us ladies spent the morning sipping on mimosas while getting pampered in the bridal suite, while the gentlemen watched football and drank whiskey and beer in the men's locker room. About ten minutes from the start-time of our ceremony, it began pouring down rain! I knew it was good luck for it to rain on your wedding day, so I smiled and said a prayer. Ten minutes later the clouds parted and it was nothing but sunshine and blue skies! Our beautiful ceremony was followed with delicious cocktails, dinner, and an evening filled with dancing like no one was watching!" – Kali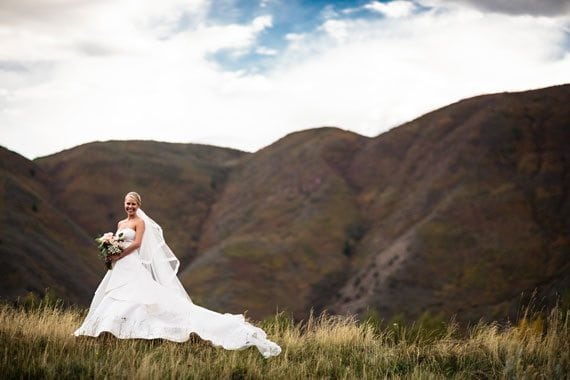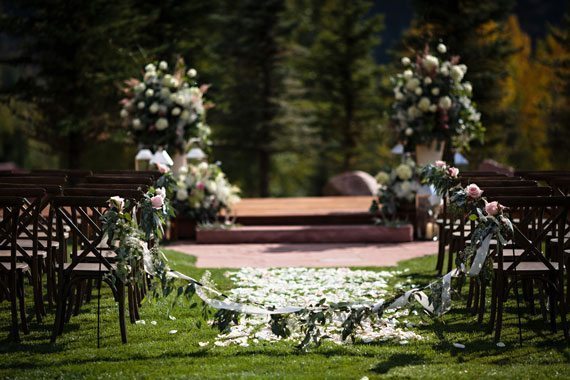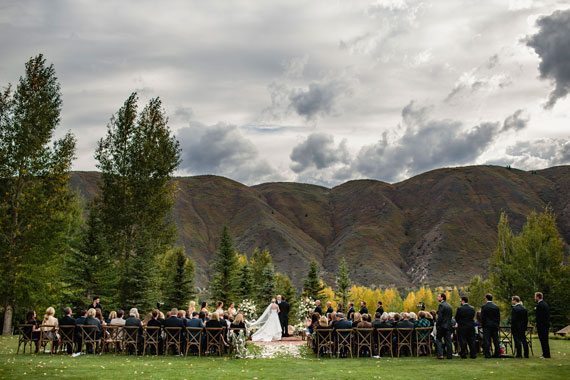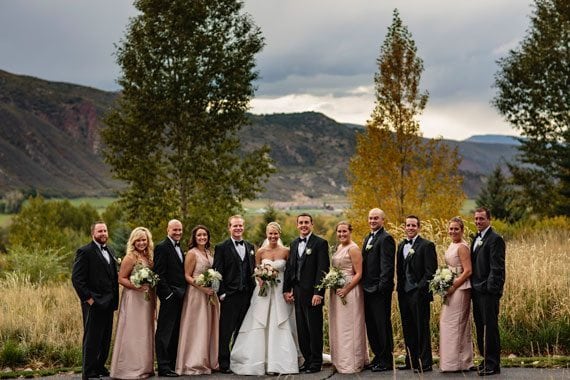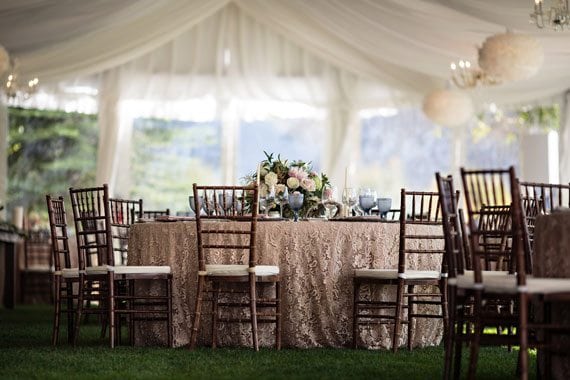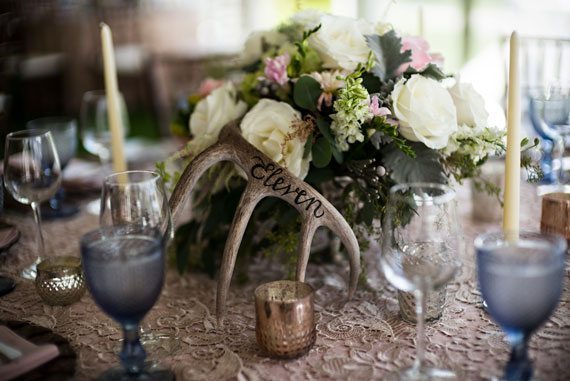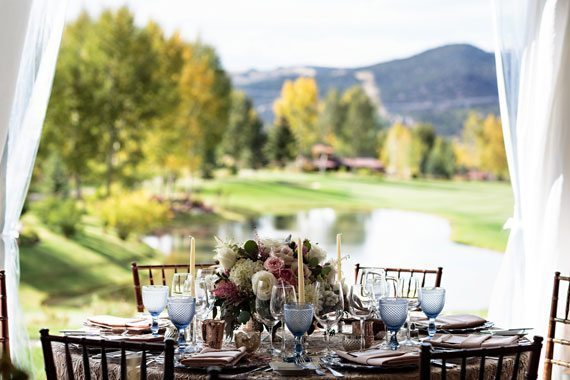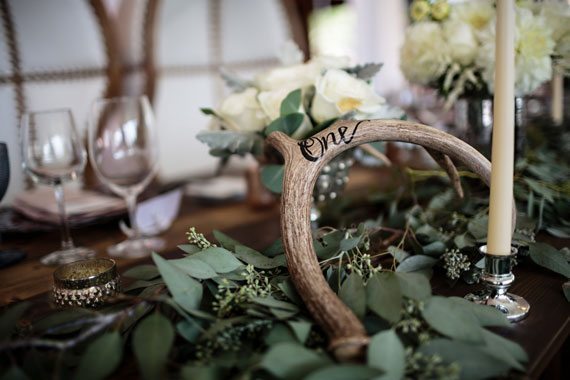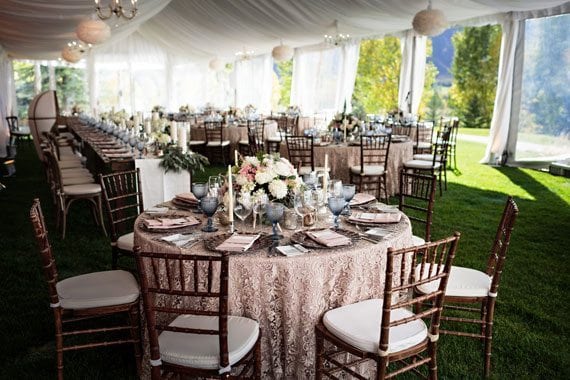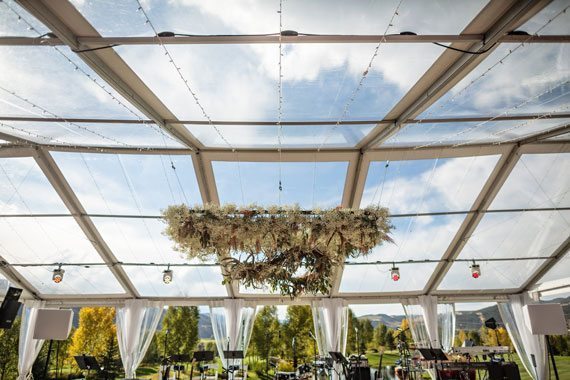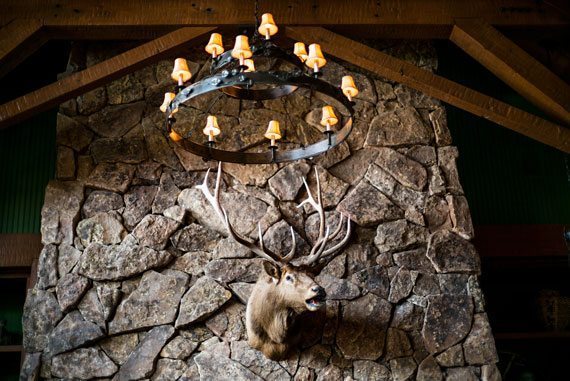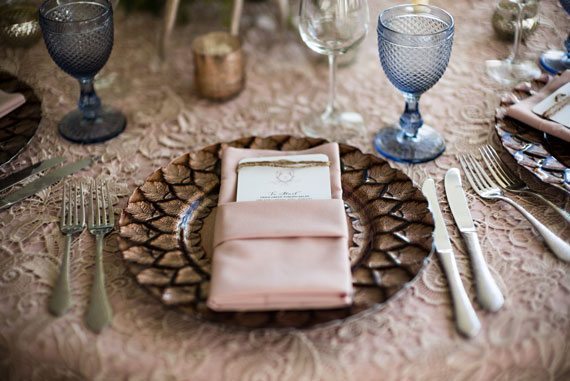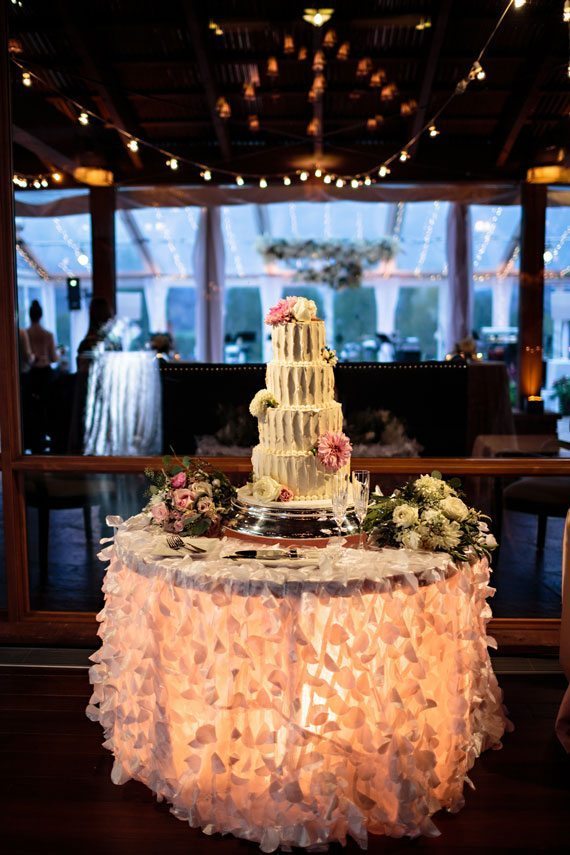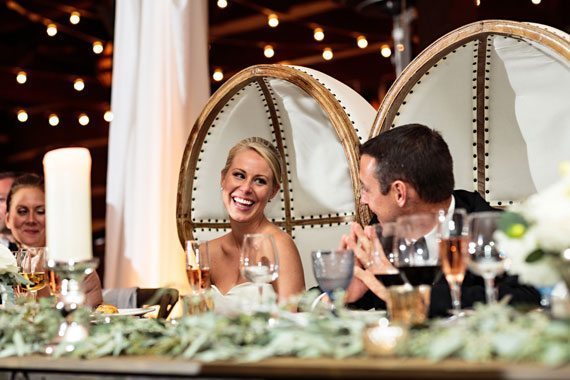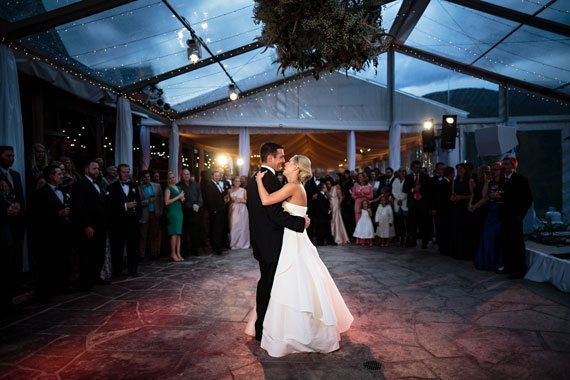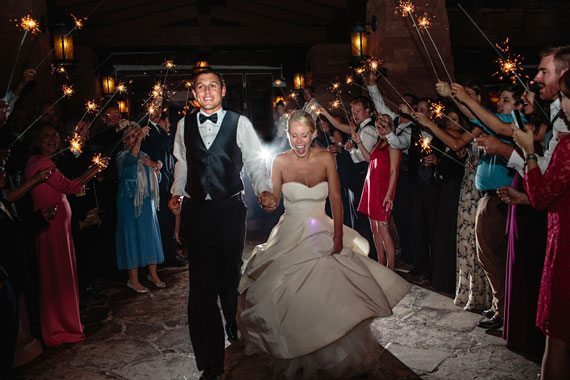 :: credits ::
{ photography: Jason & Gina Photography | gown: Oscar De La Renta | catering: Roaring Fork Club | cake: D'elissious Cake Studio | event planner: Gold Leaf Event Design & Production | florist: Carolyn's Flowers | rentals: Eclectic Hive | venue: Roaring Fork Club |
If you'd like to submit your real wedding story for blog consideration email us at Social@southernbride.com