Is there anything more romantic than a Christmas proposal? During the holidays, the snow is falling, lights are twinkling, and there's a feeling of magic in the air. Christmas time is the most wonderful time of the year, which makes it the perfect time to pop the question.
There are also so many different ways you can tie the holidays into your proposal to make it more romantic and memorable. If you're thinking of proposing this Christmas, read on to see our list of our favorite Christmas proposal ideas. At the end of this post, we'll also talk a bit about 2019's top trending engagement ring styles to help you get inspired if you're still looking for that perfect ring for your romantic Christmas proposal!
1. Hang the Ring in Your Tree
This Christmas proposal idea is a true classic. On Christmas morning, before your partner gets up, hang your engagement ring up on your Christmas tree and wait for them to notice it. You can tie your engagement ring up with a beautiful ribbon or get an ornament specifically designed to hold an engagement ring. Make sure to invest in a meaningful engagement ring. Craig Slavens, founder of Luxe Fine Jewelry, told us that three stone engagement rings are loved in part because their beautiful meaning is resonating with romantic young couples (the three stones in three stone engagement rings represent a couple's past, present, and future together!).
Alternatively, if you would prefer to propose before Christmas day (or if you won't be together on Christmas morning), you can use this same method when you trim your Christmas tree! If you go this route, wait until your partner's not looking before you sneak the ring onto the tree.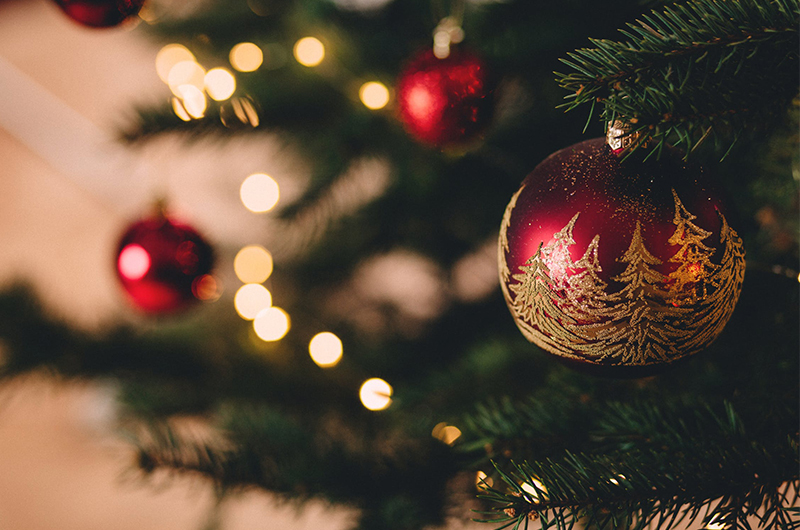 2. Hire Carolers
If your sweetheart loves Christmas music, why not ask them to marry you with a song? You can get some carolers to swing by your partner's place (when you know they'll be home) and have the carolers sing your partner's favorite Christmas song. Then, either during the carol or after the carol, you can pop out and pop the question!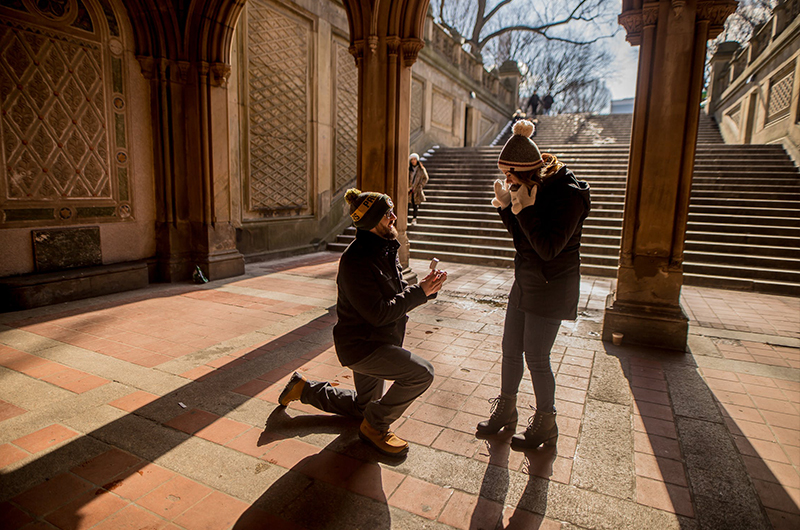 3. Make a Personalized Advent Calendar
Making a personalized advent calendar is always thoughtful and sweet— but it's even better if the last advent calendar item is an engagement ring! To make your own personalized advent calendar, you can use numbered bags or envelopes, or get a pre-made wooden or paper box calendar. If you're worried your partner may snoop into the day with the engagement ring, you can always put a dummy present in that day's spot, then swap it out for the engagement ring at the last minute. If you're looking for an engagement ring that will pop, modern jewelry designer and founder of Ora Nicole, Nicole Sugarman, said that morganite and rose gold engagement rings (morganite is a blushing pink gemstone) are particularly in demand this year.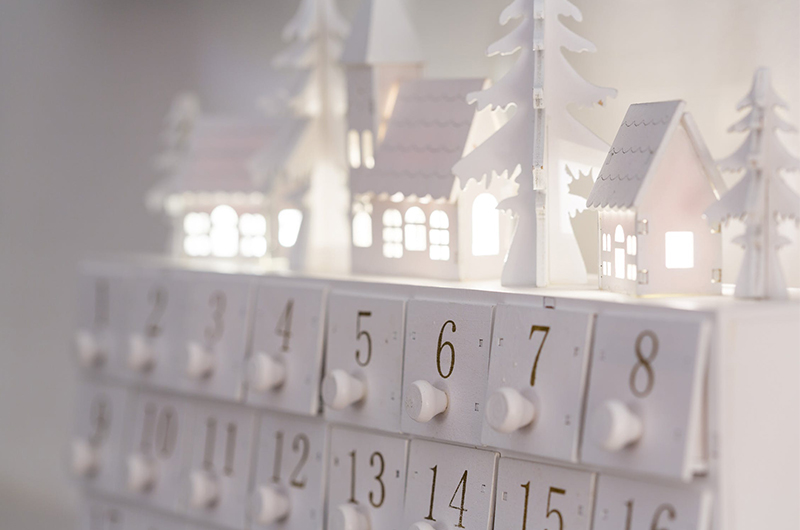 4. Propose On a Christmas Outing
Does your partner love a good holiday outing? Do they get excited every year for ice skating, sleigh riding, or looking at Christmas lights? Make their favorite Christmas activity even more memorable by getting down on one knee and popping the question at a festive location. Confused on which ring you should pick for this proposal? Founder of Los Angeles based bridal jewelry company Bridal Rings Co., Jay Hariz, told us that among solitaire designs, yellow gold and white diamond solitaire rings are the top style.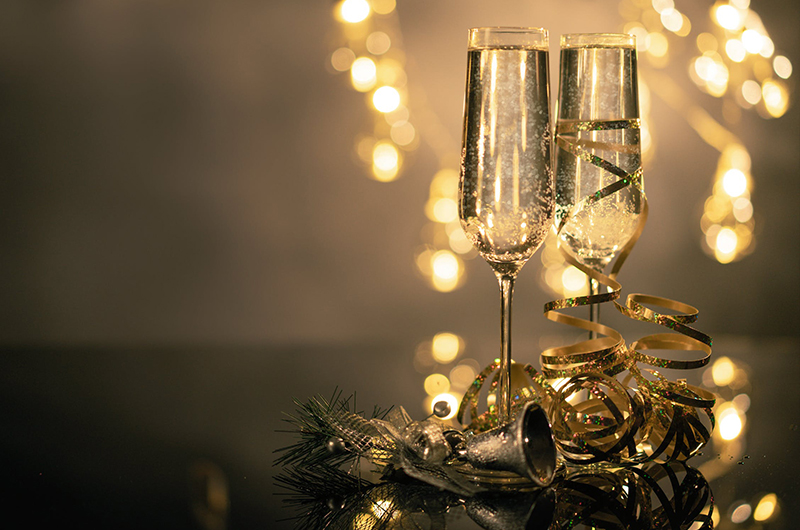 5. On a Christmas Beverage
Hot drinks are one of the best parts of the holiday season. If your sweetheart has a favorite hot winter drink, why not incorporate it into your proposal? You can use a "marry me" drink stencil to shake your proposal message on the top of your beverage in cocoa or cinnamon. Or, you can get a sweet personalized mug inscribed with your proposal message!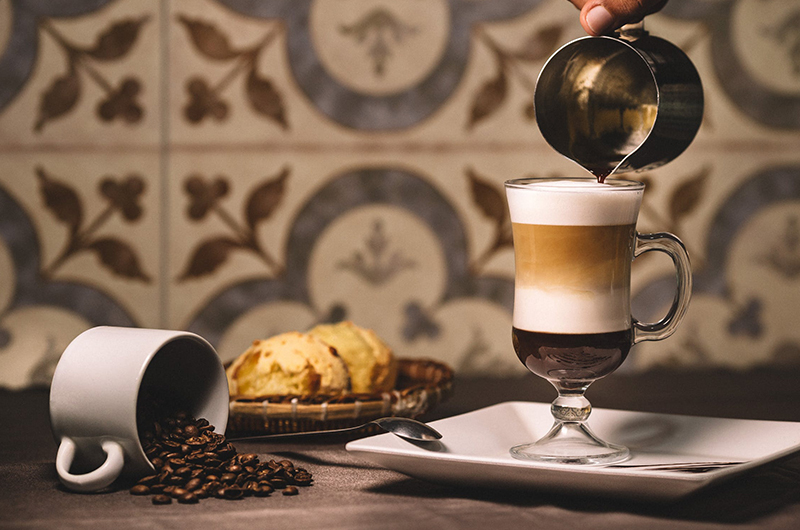 6. Say it in Lights
Beautiful twinkling lights are an integral part of the holidays. So why not incorporate Christmas lights into your proposal? You can spell out "will you marry me" in fairy lights or tree lights, or get a specially made light up sign. Your light display will make for a beautiful engagement photo backdrop! According to Jack Hovsepian, founder and designer of Danhov, halo engagement rings in both glamorous modern styles and romantic vintage-inspired styles are very popular for 2019 and a great choice that will pair quiet nicely with this beautiful backdrop.
If you go with this idea, remember that setting up your lights can take a bit of time. So be sure to plan to keep your partner occupied (and away from the proposal location) while you set your lights up.