Stephanie Welton & Robby Thayer
February 21, 2015
Atlanta, Georgia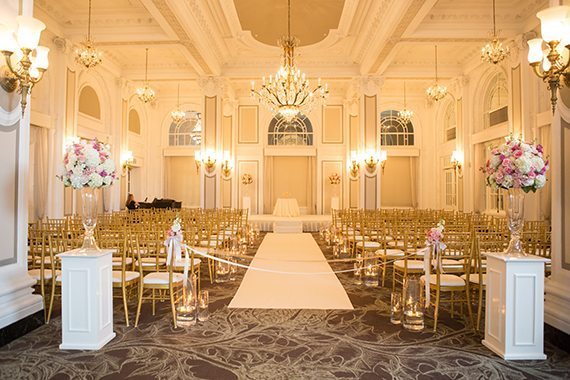 The First Encounter
I had just graduated from Auburn University in fall of 2010 when I accepted my first job with a Sales/Marketing firm in Atlanta. At the same time, Robby had just graduated from Capital University in Ohio, and decided to move to Atlanta with his parents for his dad's job. Soon after I started my new job I found out that we would get together with other offices under the same umbrella company for weekly meetings and outings. Robby and I met at a company kickball game. We later went to dinner and drinks and by the end of the night Robby asked me to go out on a date with him. I, of course, said yes and we have been together every day since that night.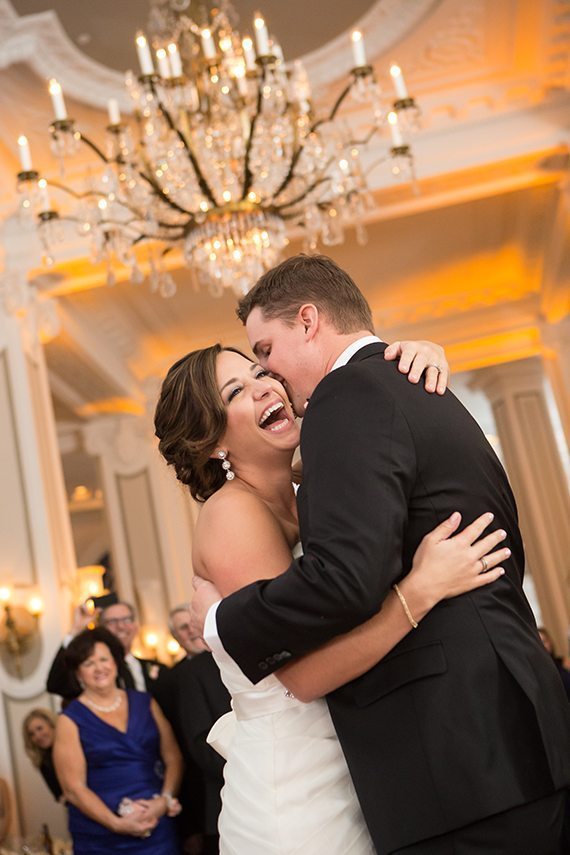 The Preparation
We got engaged on February 21, 2014 at Copper Mountain in Denver, Colorado. We just finished a fun day of snow tubing on the mountain when we met a couple that owned a retail business in Auburn, Alabama where I went to college. Robby asked them join us as we walked back to the lodge. Along the way, Robby asked if they would take a photo of us. As they started to take the photo, Robby got down on one knee and proposed. We decided to get married exactly one year from our engagement to give us enough time to plan.
Thanks to cellphones, Pinterest, Etsy, my mom and Kelly (who lives in Florida) we planned every little detail of the wedding. My mom, my two sisters and twelve other family members traveled to Atlanta to shop for my dress. The dress I chose was the very first one I tried on at Bridal's by Lori (Say Yes to the Dress). I was able to meet Monty and Lori which was an amazing experience. Robby and I looked at several venues online so we could narrow down what we wanted. Once Robby and I went to see the Georgian Terrace, we knew it was what we wanted. When my mom arrived and I showed her the Grand Ballroom at the Georgian Terrace and she fell in love with it just like we did. He remembers planning being so easy!
The Big Day:
We were married in the Grand Ballroom of the Georgian Terrace Hotel. This was the very hotel and ballroom that the Gone with the Wind movie premiere reception was held in 1939. The hotel was true Southern Elegance, and that's exactly the wedding we had. We started early that day in the penthouse on the 19th floor getting ready for our 4:30 pm wedding. It was perfect. We wanted to keep the Southern theme with our seated dinner which included Caesar salad, fried chicken breast, mashed potatoes and asparagus. Our cake had four tiers of different flavors. It consisted of vanilla cake with raspberry filling, two red velvet cake tiers and a tier of carrot cake. We ended the night with a colorful confetti send-off that is never allowed at the Georgian Terrace, but I am ok with being the first and only.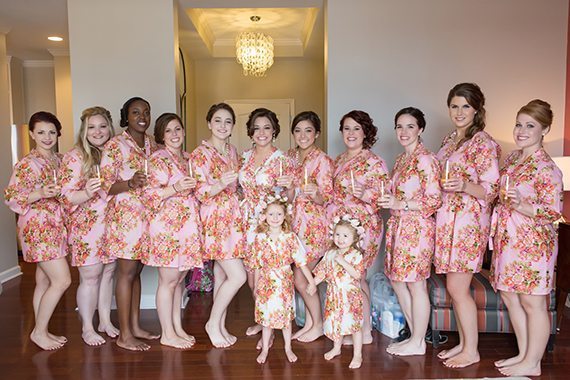 The Retreat:
We first flew to Paris, France to start our Honeymoon. Some of the places we visited were The Louvre, Eiffel Tower, and Arc de Triomphe. We put a lock for love on one of the bridges over The Seine River then shopped and ate our way down the Champs –Elysees. Our next destination was flying to Florence. The country side of Tuscany was absolutely breathtaking and the food was exquisite. Taking a cooking class was the highlight of being in Florence. We also rented a fiat and drove to Pisa to see the Leaning Tower, then stopped at a winery on our way back. Our third and final stop on our trip was a high-speed train to Rome. We did more here than anywhere. The Colosseum, Pantheon, Roman Forum, St. Peter's Basilica, Vatican Museums, Palatine Hill. Rome is an amazing city with so much history. All I can say is that it is extraordinary and worth the trip.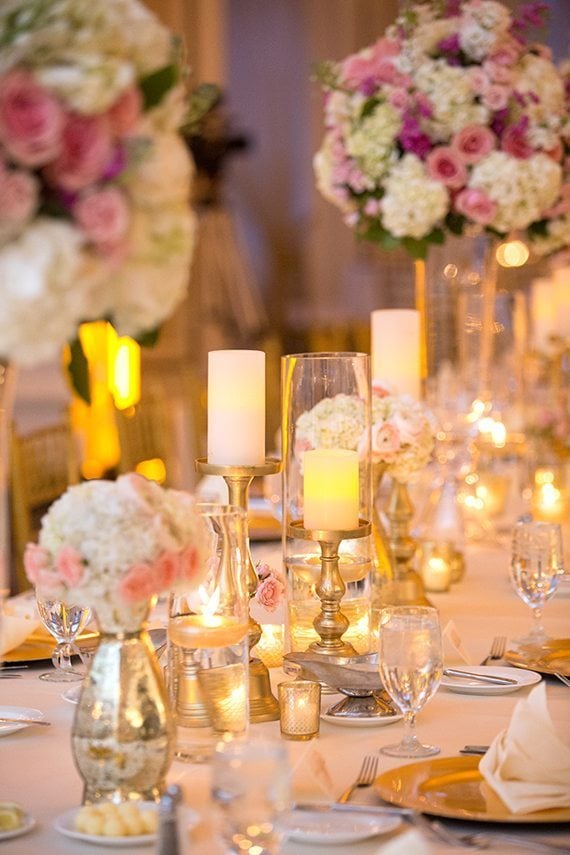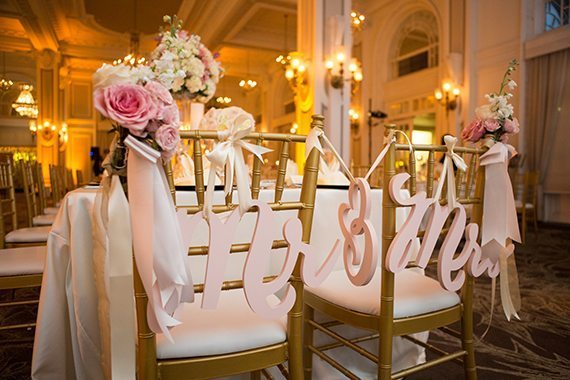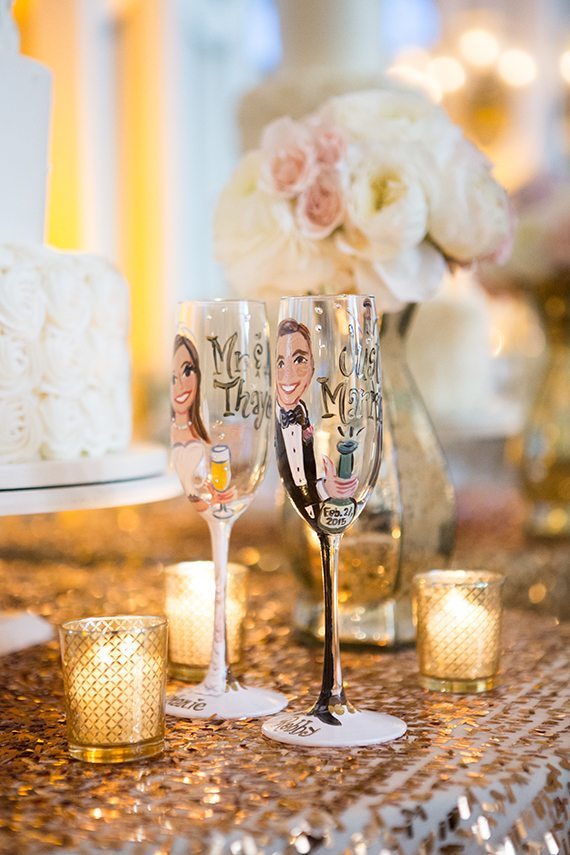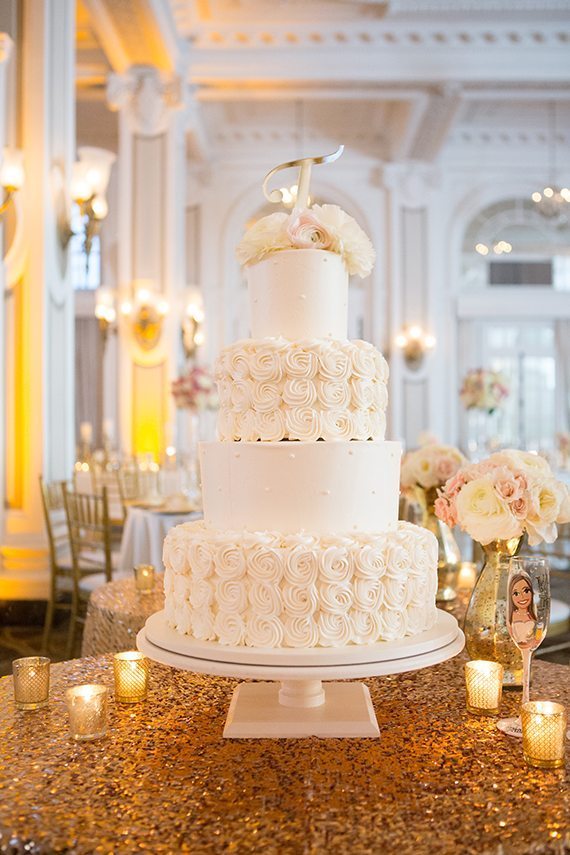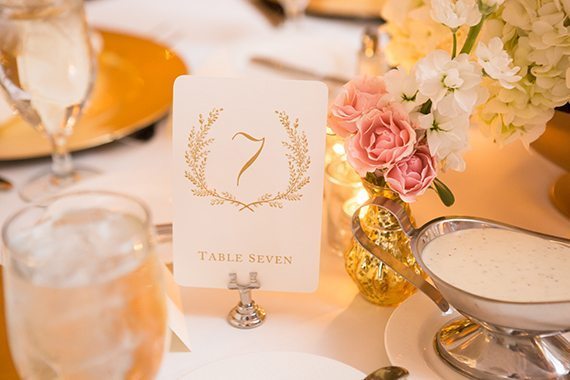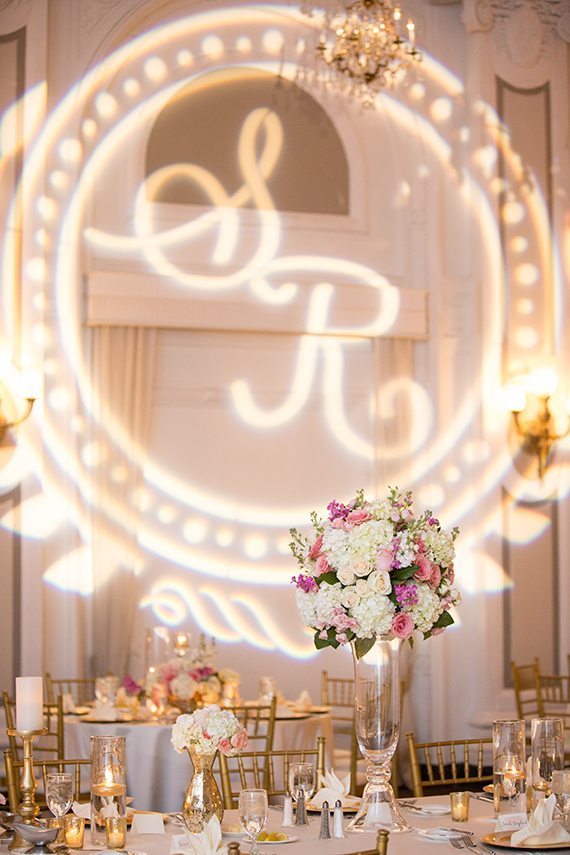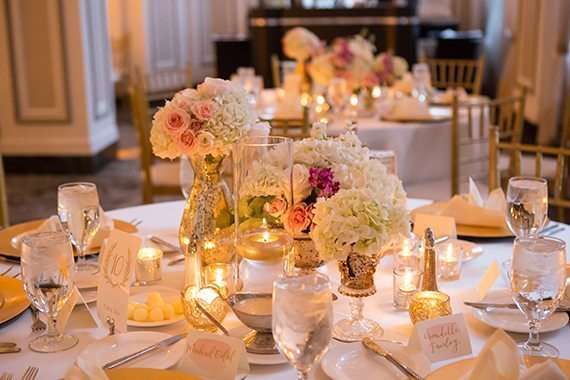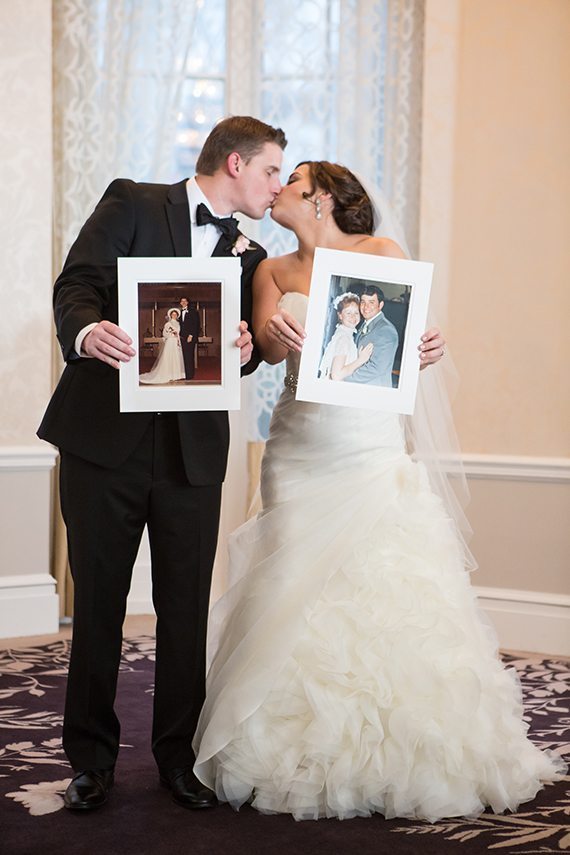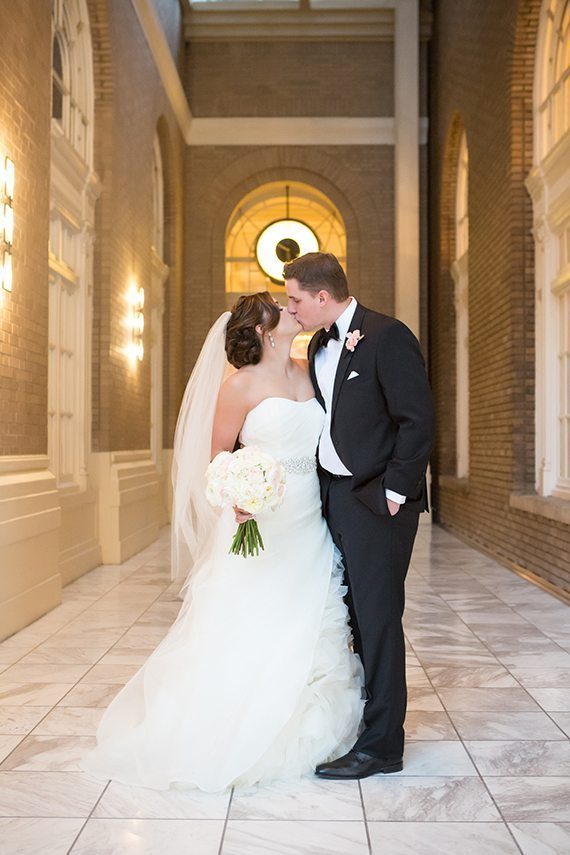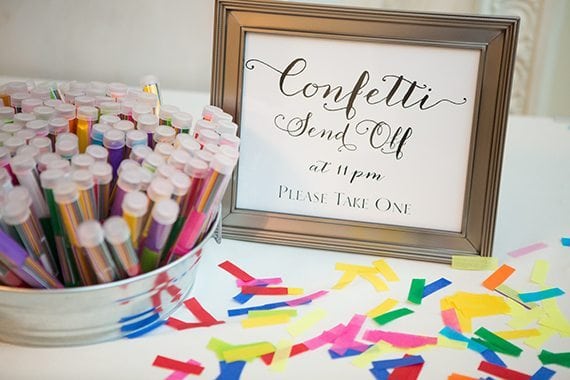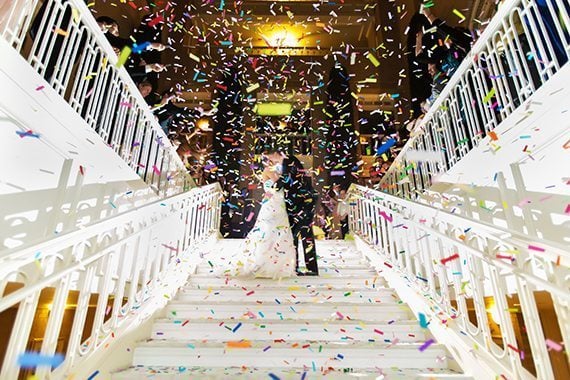 : credits ::
 { photographer: Matt Yung | day of wedding coordinator: Pretty Swell Parties | ceremony & reception site: Georgian Terrace Hotel – Grand Ballroom  | florist: Bloomin' Bouquets | caterer: Georgian Terrace Hotel  | bride & groom's wedding cake: Frosted Pumpkin Gourmet Inc. | wedding gown: Bridals by Lori | invitations & paper: Blush Paperie | aisle runner & cake table cloth: Tamara Gollob, I Do Linens LLC | wedding logo: Kyle Goodman at Surf Rat | mr & mrs signs: ZCreateDesign  | escort cards: Mint and Maple Designs | bridesmaid's robes: Silk and More  }