563 King Street Event Space, "a romantic background where memories are made," was the loveliest setting for a French-inspired, styled wedding reception. Though located in Charleston, South Carolina, the 2,300 square-foot event venue's restored rooftop, original garden patio, and luxury apartments are reminiscent of France's charming streets and neighborhoods. 
The vision for this styled wedding shoot included delicate and feminine designs as well as a color palette featuring lovely shades of pale blue, ivy, and dusty rose. 563 King Event Space offers plenty of privacy and an intimate atmosphere with its lush greenery and stringed lights.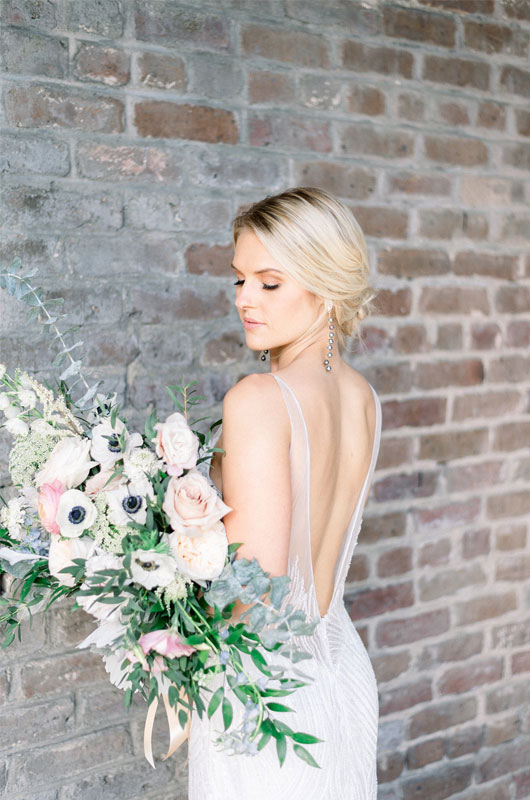 Tall tapered evergreens and ivory-covered brick walls created a picturesque backdrop for the long reception table dressed in a pastel, floral linen. Simple but chic decor was added to the tablescape, including white-porcelain dinner plates, light purple napkins, and elegant floral arrangements.
But the most enchanting detail of all came from a surprise visit: a butterfly who decided to land and rest on the bridal bouquet.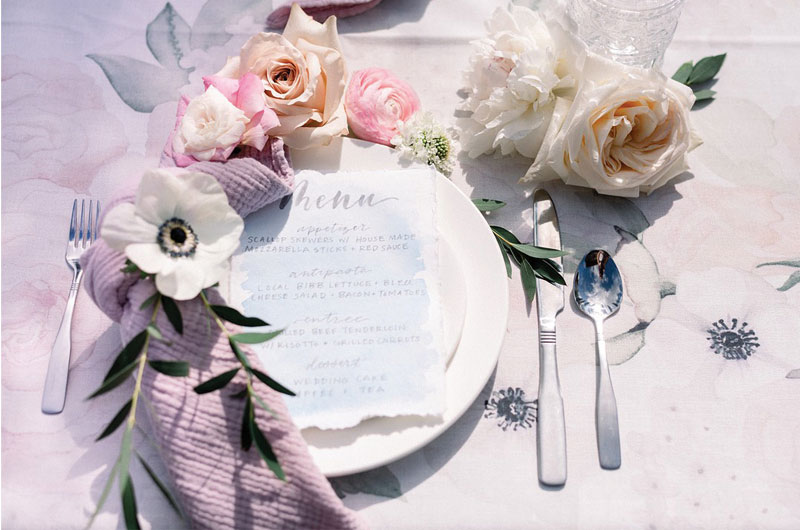 With so much available outdoor space in Charleston – especially at 563 King Street Event Space – couples needing to downsize their original ceremony or plan a micro-wedding and reception will find South Carolina a wonderful place to do so.