Today on the Southern Bride Blog we have a guest post with Blue Rents, an event rental company in Mobile, Alabama. They are here to share a few details from the beautiful Stojcich + Walker wedding, which was full of romance and grand detail.
The glow from this perfect Alabama sunset was almost as beautiful as the sparkle of lights strung through historic, Mobile oaks. The Bragg Mitchell Mansion's front lawn framed the perfect setting for Kira Stojcich and Robert Walker's ceremony and reception. The lovely couple said "I do" on Saturday, May 17, 2014 in Mobile, Alabama. The venue, setting and decor were timeless and romantic. Everyone, including the father of the bride worked together to create a magical Southern wedding.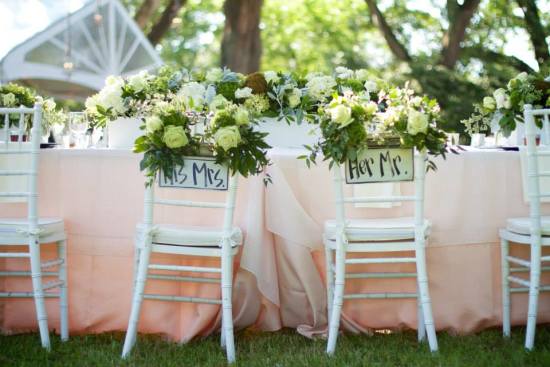 The Bragg Mitchell Mansion proved to be the perfect venue with its timeless charm and rich history. The mansion is a 13,000 square foot Greek Revival, built in 1835 by Judge John Bragg. Some time after Judge Bragg passed away, the A.S. Mitchell family purchased the home in 1931. The family kept the home in fabulous condition and in the 1970s donated it to the Explore Center. Since then, the home has undergone $3 million in renovations and was opened to the public in 1987. The mansion itself is incredible, but the right choice of lighting, event rental, florist and catering companies raise the bar for any event and continue to be the venue of choice for every bride on the Gulf Coast.  Here you will see the work of Blue Rents Rental and Event Company, Showbiz and A&M Lighting Companies, florals by Belle Bouquet, Bay Gourmet Catering Company and the day of coordination Noble Events.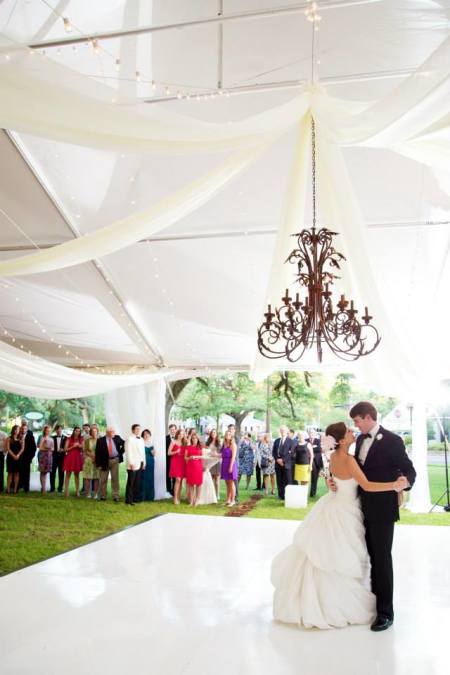 Words from planner, Trinity Higinbotham:
I have worked on numerous wedding sites, but this particular family stole my heart. From day one, the father of the bride, Warren Stojcich knew his daughters vision and was crucial in the planning process. Along with Blue Rents rental inventory and his own lighting company inventory, he made the decision to bring his daughters dream wedding to life. The theme we tried to incorporate was a romantic feel with soft colors, mixed with bold lighting and furniture. The simplicity of linens and flower arrangements balanced the ever-impressive Alabama landscape and prominent mansion. The wedding party buzzed with excitement and joy as the couple said their vows in front of the mansion. Standing in the background watching this event unfold was the highlight of my spring wedding season.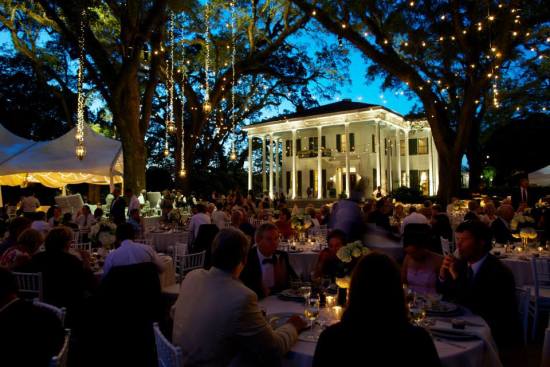 The new Mr. and Mrs. Walker danced on a huge white floor under Alabama skies, and we think they looked perfect! The huge lawn of the mansion made this outside wedding comfortable for guests, providing plenty of room. Dining, lounging and dancing ensued all throughout the night.
All photos are by: Keyhole Photography, keyholephoto.com
Blue Rents
1601 East I-65 Service Road South
Mobile, Alabama 36605
251-479-8502