In celebration of Cinco de Mayo, we are proud to feature a beautiful engagement shoot honoring the culture of Mexico. With the South just on the border of Mexico, we think it's just perfect for Southern Brides to incorporate and share their Mexican heritage and traditions.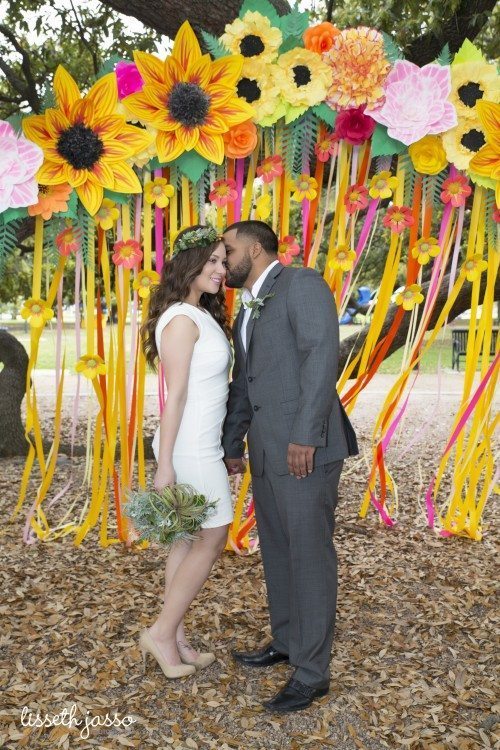 The happy couple featured are Raul Sanchez (26) and Jeanette Jasso (28). They are both Texans of Mexican descent and feel strongly about upholding the traditions of their ancestors.
The entire shoot was styled by, friend to Southern Bride, Sarah Blome, of Blome's Paperie. Blome says "Mexican paper flowers are distinguished among other paper flowers because of their meticulous craftsmanship and the vivid colors used to make them. Paper flowers are used to decorate parties, fiestas, weddings and religious celebrations often substituting natural flowers. They go beyond the utilitarian craft and are a folk art representing the soul and culture of the artisans that make them."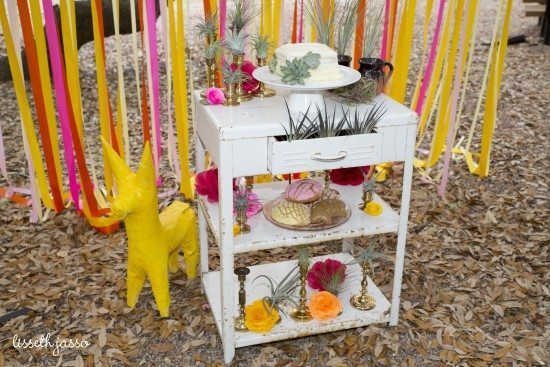 The shoot was a mix of the brides modern taste and classic Mexican wedding style. "we chose an antique white table, and adorned it with a few traditional Mexican items, such as stoneware mugs, Mexican bread & Marranitos cookies. To contrast the streamers we used air plants and succulents in brass candlesticks as our floral accents. Finally we had Jarritos; a very colorful and popular Mexican soft drink."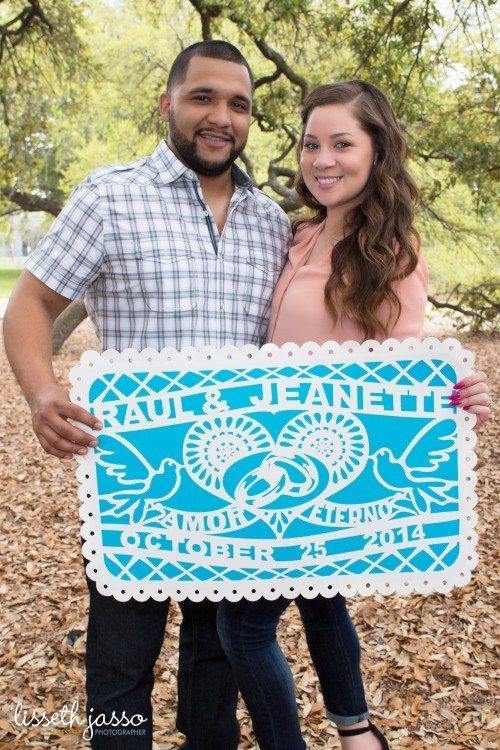 In Mexico, no festival or celebration is complete without the colorful punched paper banners known as papel picado.This custom Papel Picado was made just for the Bride and groom and incorporated their names and wedding dates. You can buy them from Blome's Etsy Shop. She also wrapped the couple in traditional strung papel picaods, and created custom Novio & Novia (bride and groom) signs for their chairs.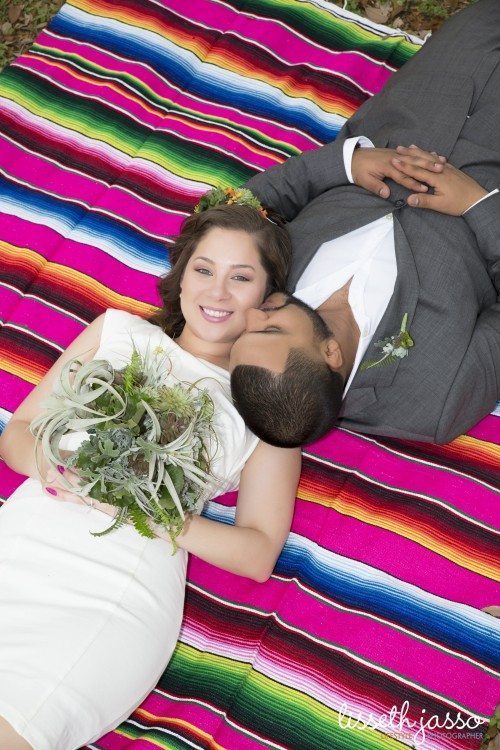 To fall in line with Mexican tradition, Blome also incorporated a Serape, a Mexican shawl or cape. A serape, along with a sombrero, is the most widely recognized Mexican article of clothing. Developed about 400 years ago, it is still worn every day in rural parts of the country. Its colorful stripes and warm weave have made it popular far beyond the borders of Mexico. It is worn by natives instead of a coat, but others have adapted it for many other purposes.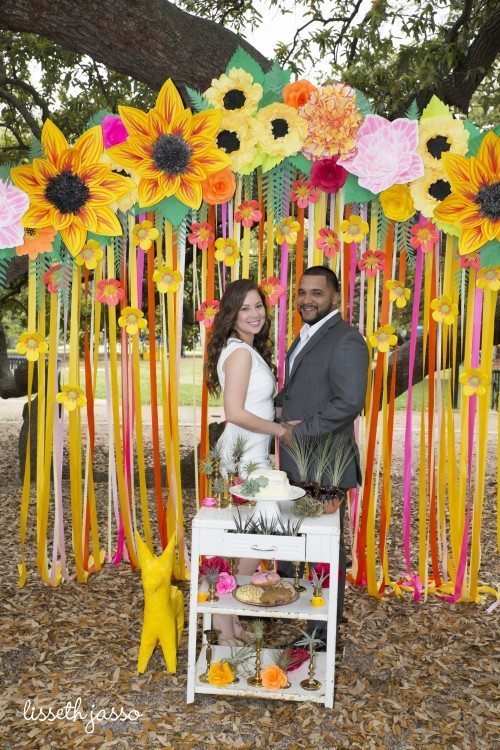 Credits:
Sarah Blome of Blome's Paperie, Styling and Decor
The Moss and Rose, Florals
Lisseth Yasso Photography, Photographer
Happy Cinco De Mayo, Brides! We'd love to see how you celebrate with your friends and family, share with us on Instagram using the #southernbridescincodemayo tag.