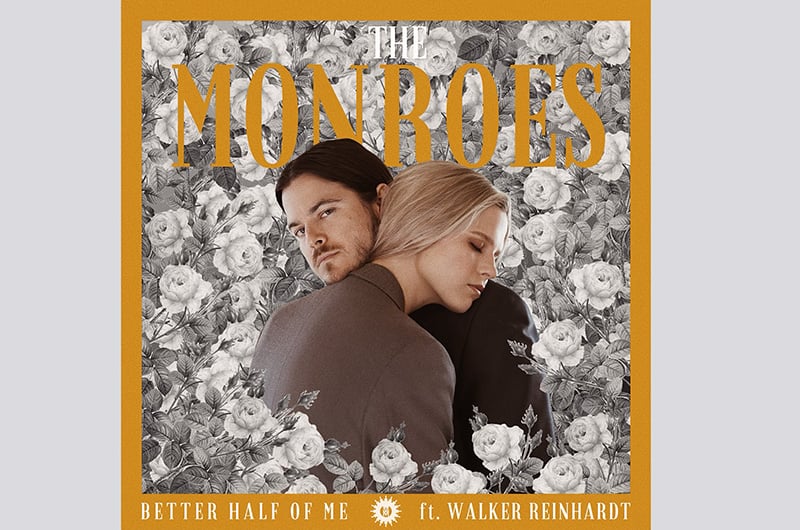 Brock grew up in Phoenix, Arizona, and Molly Kate was born and raised in Austin, Minnesota. They both developed a love for music at a very young age, and once they were old enough to leave home, Brock and Molly followed that love to Los Angeles, California, where the two also met. The circumstances were serendipitous, to say the least, but that's a story they want to save for another day.
When the pair met each other for the first time, they both said it felt like 'catching up with an old friend.'  Though Brock and Molly Kate grew up across the country from each other, it was like their souls immediately knew they were intended to be together. The more time passed, the more they realized how strangely their broken pieces fit together in the best way. So similar yet different in all of the right places.
'The Monroes', however, didn't happen as quickly as the couple's love story. Brock and Molly are both separately established artists and weren't sure what combining their art would look like, adding, 'If we're honest, I think we were both afraid to go there.' When the world shut down due to COVID-19, they let their inhibitions run wild and joined forces. After all, they spent most of 2020 inside their apartment together playing around with music. The two had no concrete plans or goals for exploring music together during that time – they were simply following their hearts. Before they knew it, the singer/songwriter duo had accumulated many songs that they were really excited about and were dreaming about re-introducing themselves as 'The Monroes.'
After a major health scare for Brock and the loss of one of the couple's closest friends in 2021, the two remembered how precious time on this planet is. They thought, 'No one is guaranteed time, so what exactly are we waiting for? And so, Brock and Molly hired management and began recording music. One of those songs was 'Better Half of Me.' This song is special because the couple never planned on recording any songs that they didn't write themselves. But when their friend Johnny Hanson aka Walker Reinhardt played Brock and Molly this song, they just knew they had to sing it. It's a love song for the ages and as writers, they immediately connected with the lyrics. The couple says it's an honor that Johnny let them make it their own and they hope it reignites old flames that have lost their spark. Most of all, Molly and Brock hope it reminds everyone who listens that "if you are lucky enough to have someone in your life who is your better half, hold on to them and love them well."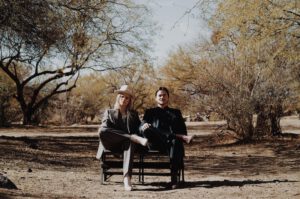 More about Molly:
Molly Kate Kestner is a singer/songwriter whose soulful voice and timeless lyrics have set her apart since she was just a teenager. She was propelled into the music industry spotlight when the first original song she wrote at 17 years old went viral. "His Daughter," an emotional ballad she recorded for her friends and family received over 1.5 million views in less than two weeks (it currently sits at 16+ million), got her a performance on Good Morning America, and eventually led to a major label recording contract -something this small town Minnesota native had only dreamed of. Molly Kate moved to Los Angeles in 2016 and has been busy writing songs for herself as well as for other established artists, such as Kelly Clarkson & Andy Grammer. She has released seven singles with Atlantic Records. Her song "Compromise" landed a national Jeep Campaign while her most popular release, "Prom Queen," reached over 40 million streams on Spotify & Apple Music.
More about Brock:
Brock Monroe is the newest member of the alt-rock scene. His soulful rock voice mixed with thought-provoking lyrics, and his anthemic melodies usher in a new wave of what some have called "Power Pop Rock." Brock has been singing since the age of 5 in Phoenix, Arizona, but was first to hit the spotlight after winning the GMA for "Best Vocal" in 2007. This inspired him to move to Los Angeles where he quickly found himself in the Television/Studio world. After finding success as a studio singer, Brock took to the underground music scene across LA. He was quickly discovered by Rodney " Darkchild " Jerkins who took interest in the young singer-songwriter. This stamp of approval gave Brock many opportunities and lead to his development as a writer, learning from the Bedingfields, Melanie Fontana, and "Wind Beneath My Wings" writer, Jeff Silbar. Brock's extensive experience in LIVE music led to him sharing the stage with artists Tori Kelly, Jordin Sparks, Katy Perry, MAX, Darren Criss, Shawn Hook, Echosmith, Barbra Streisand, and Eagles to name a few. Brock even found himself singing backup for Lady Gaga at the 2017 Super Bowl LI "Pepsi Halftime Show."