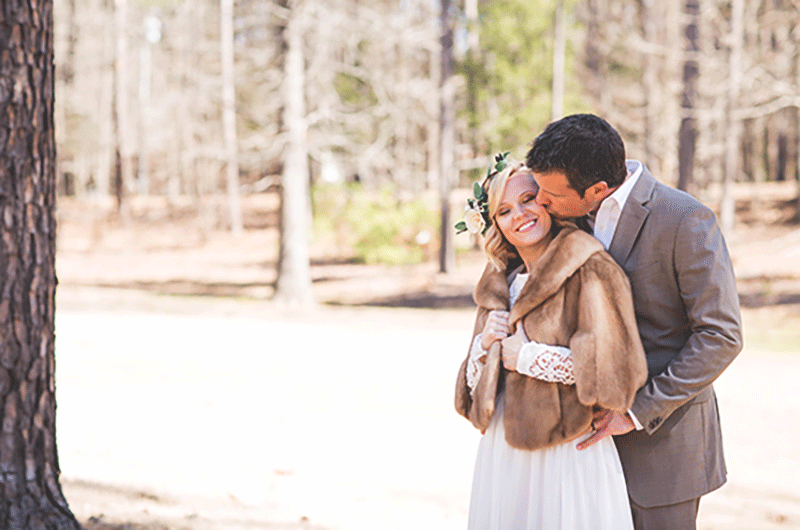 Growing up I wanted to get married at the courthouse in a no frills wedding. I wanted to get married on a weekday which works out well since that's when the courthouse is open! I've always marched to the beat of my own drum and have never felt the pressure to please others or conform to more conventional hopes and dreams…mine are quite sufficient.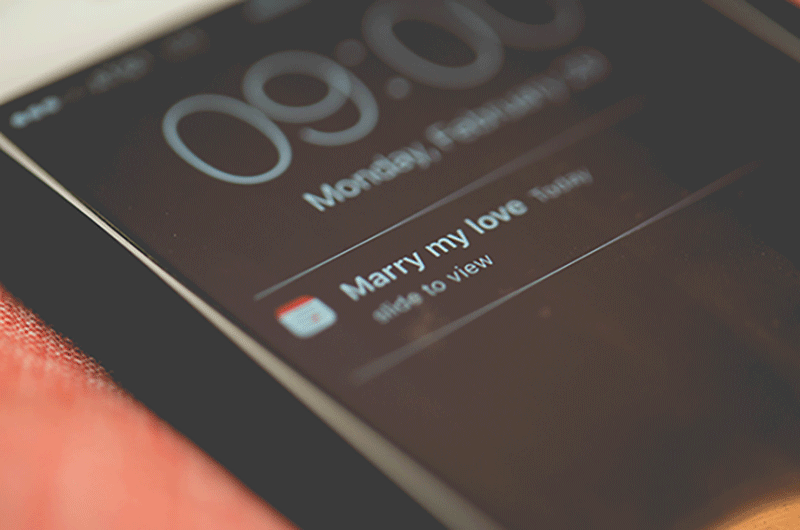 When it came to my dream of an engagement ring I loved the thought of a black diamond until my boyfriend Mark found the most beautiful, un-cut, natural diamond and proposed at the beach during Thanksgiving week 2015.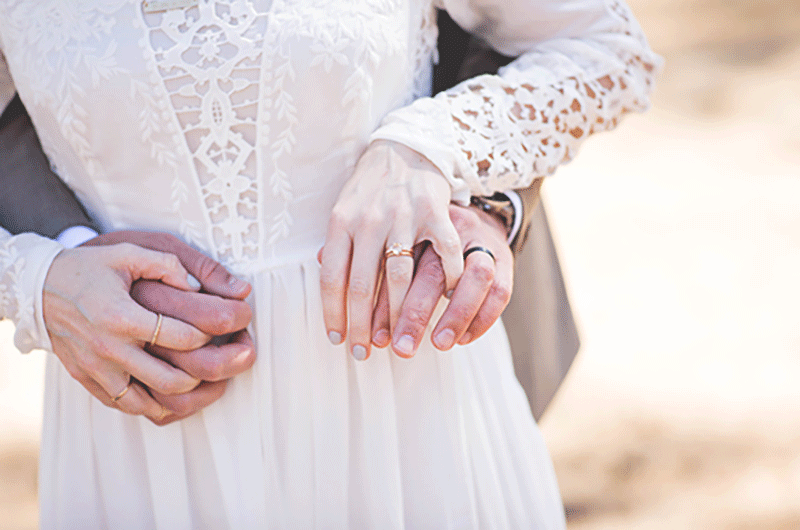 After the surprise proposal, we started talking about our "wedding" plans. My amazing fiancé was more than happy to make my original thought a reality along with my 6 year old son, Brooks, at our side to witness our vows!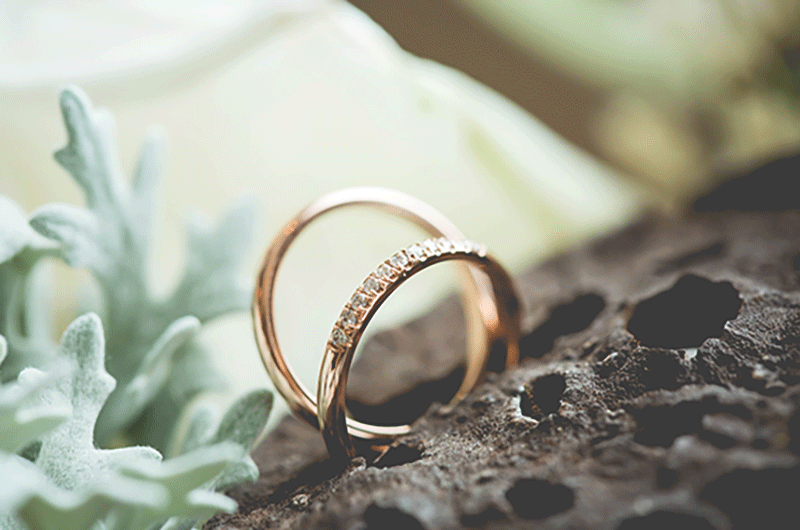 While looking at the calendar one date stood out; it was a date we knew was "our day", Leap Day, February 29! I knew that was to be the day to marry my best friend. Once the date was set the next quandary began…what to wear to our courthouse wedding!?!? The idea of a simple wedding gown at the courthouse no longer seemed to fulfill my expectations.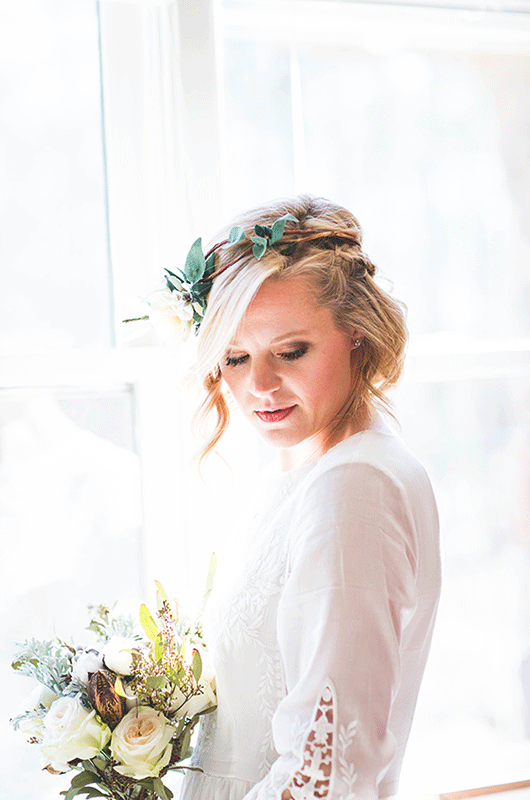 I then found the perfect Bohemian wedding dress on the Anthropology wedding site, BHLDN, which was the beginning of a new dream. I could see Mark, Brooks, and myself in an outdoor ceremony leaving the courthouse behind. Just the three of us quickly expanded to include parents and siblings, those who have always been by our sides, the ones who love us unconditionally, and those who promised to pray for us as we started our new life together.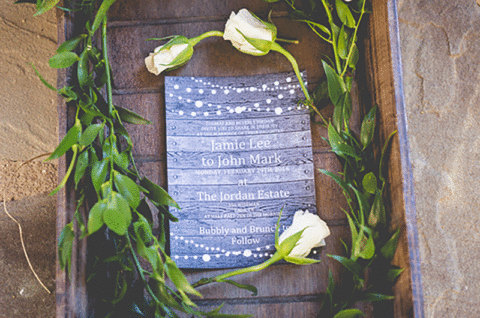 We had a date, a dress, and a wedding list. My sister-in-law appointed herself wedding planner and began using her magic wand to create our day complete with a tag line: "Today, we are kind of a big deal."! Key contacts that contributed to our perfect day included flowers and decorations by BettsMade, photography by Katie Norrid Photography, my one woman glam squad, Katharine Chafin, and catering by Drapers. My tastes were wintery, rustic, and relatively simple. This talented team produced the perfect results.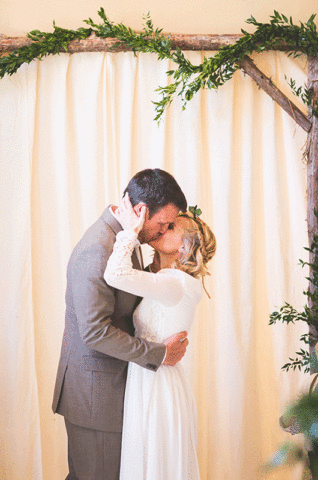 The ceremony was in the foyer of my parents' home in Eads. We shared our vows in front of a tall arbor of wood, muslin and flowers. My bouquet was amazing; it was filled with pinecones, white roses, seed pods, and dusty miller. A good friend of Mark's and mine, Maggie, (LoveForSale) made a flower crown that added a special touch of whimsy. My "somethings" included my grandmother's ring and a hand-crocheted doily wrapped around my bouquet (old), my dress (new), my mom's pearl earrings (borrowed), and my toenail polish (blue)!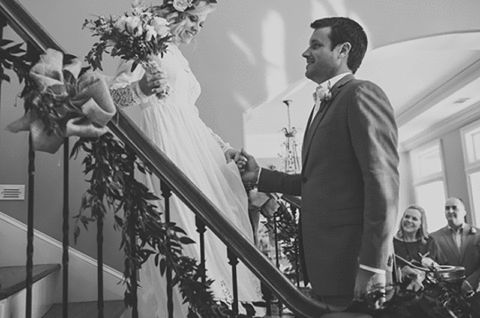 Being a Leap Year bride held a risk of potentially unpredictable weather but God had a plan for this day; it was 72 degrees with brilliant sunshine to create the canvas for our wedding day festivities and pictures. During our outdoor photo shoot I added my grandmother's mink stole, a gift of love on this awesome and amazing day. We then celebrated, with family of course, with a fantastic brunch.
:: credits ::
{ photography: Katie Norrid Photography | styling, decor & florals: BettsMade| flower crown: LoveForSale | catering: Drapers | wedding gown: BHLDN (Anthropologie) | hair and make up: Katherine Chafin | venue: Bride's Family Home }