Traditionally, diamond rings have been the popular stone of choice for engagement and wedding rings, but more recently there's been an upswing with brides opting for unique ceremonial stones that showcase their personality. From emeralds to sapphires, onyx to moissanite, stones of all colors, shapes and sizes, set in one-of-kind arrangements, are having their time in the spotlight. And rightfully so! We're all for a bit of diversity.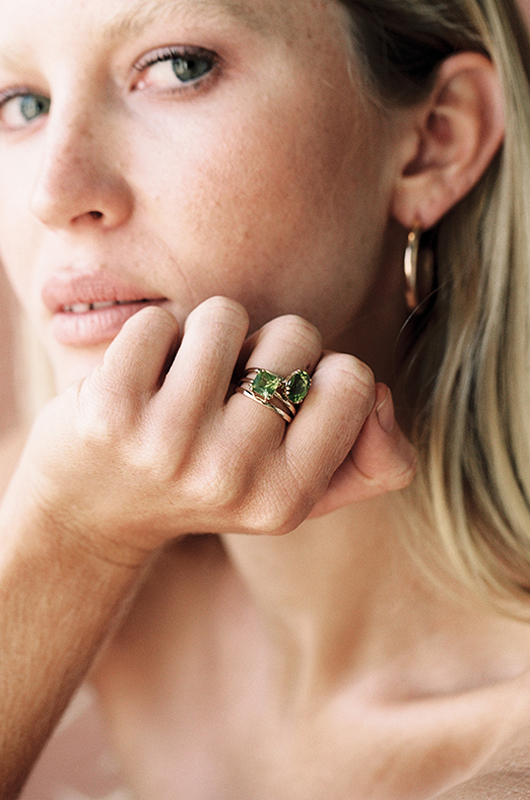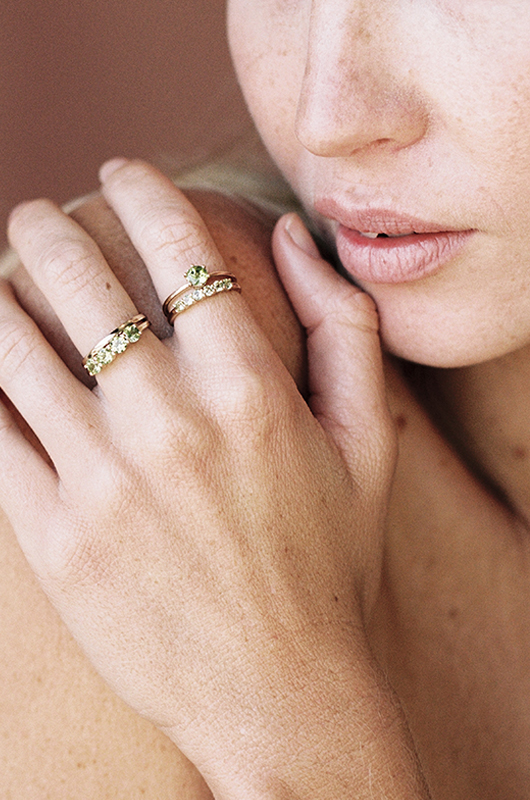 One brand that makes it simple for couples to go against the grain when it comes to rings and is consciously crafted and cruelty-free is the Australian jewelry company, YCL Jewels. Their latest ring collection features thirteen swoon worthy pieces using both moissanite and peridot stones, and is sure to make any bride (or groom) think twice about a traditional diamond ring.
Creative Director and Founder Fabienne Costa chose to work with moissanite over diamonds as it's a more sustainable gemstone that is durable, affordable, and reflects and refracts white light beautifully. The peridot stone was selected not only because of its beautiful color but also what it symbolizes- strength, joy, and peace.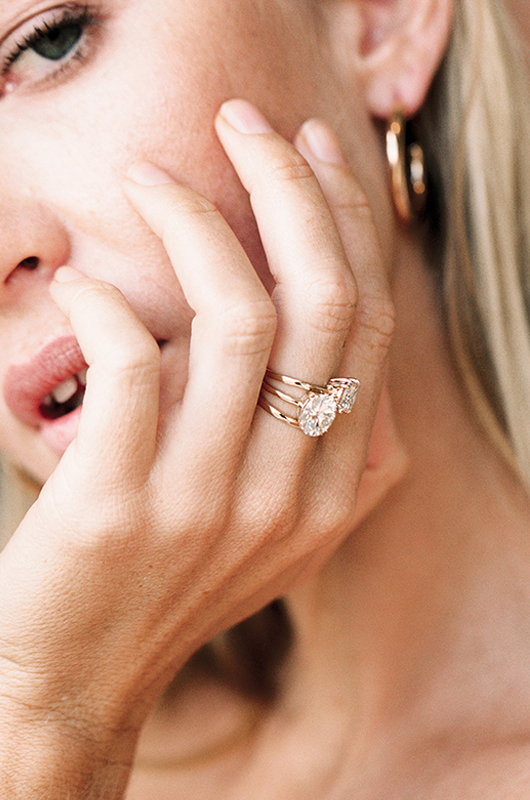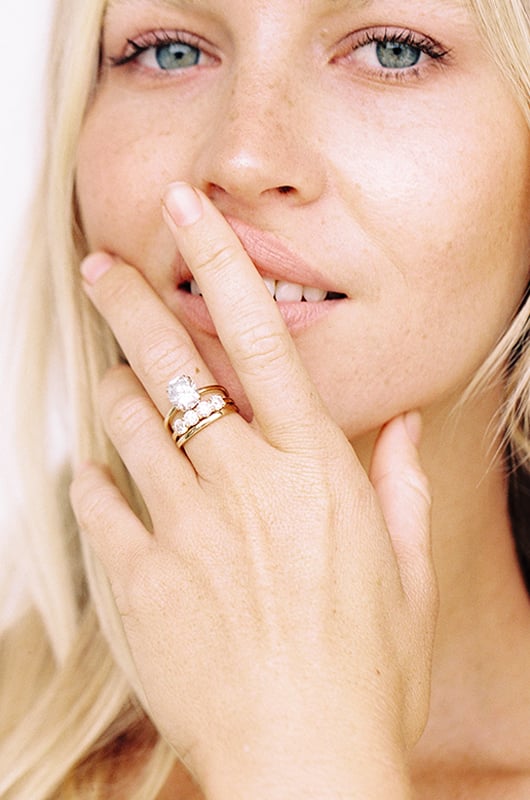 "The thing I love about this collection is that there is something suitable for every bride," says Costa. "Whether you like one big statement stone, or you prefer a more subtle and dainty look, there is a ring to fit every style and budget. There's  also plenty of opportunity for customization as each ring can be made in either 14k solid rose or yellow gold, and platinum" added Costa.
The latest collection by YCL Jewels also allows couples to mix and match styles to create a unique ceremonial set. Popular pairings include the gold square moissanite or peridot with the gold plain band and the classic round moissanite or peridot with crown moissanite or peridot band.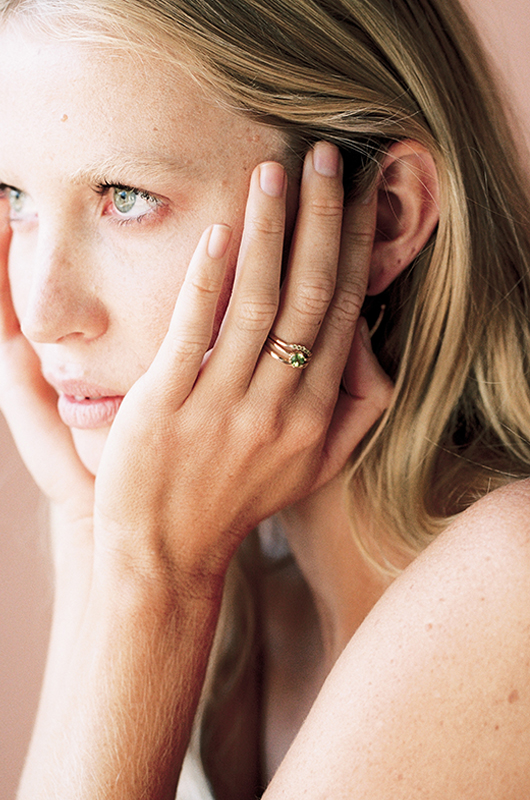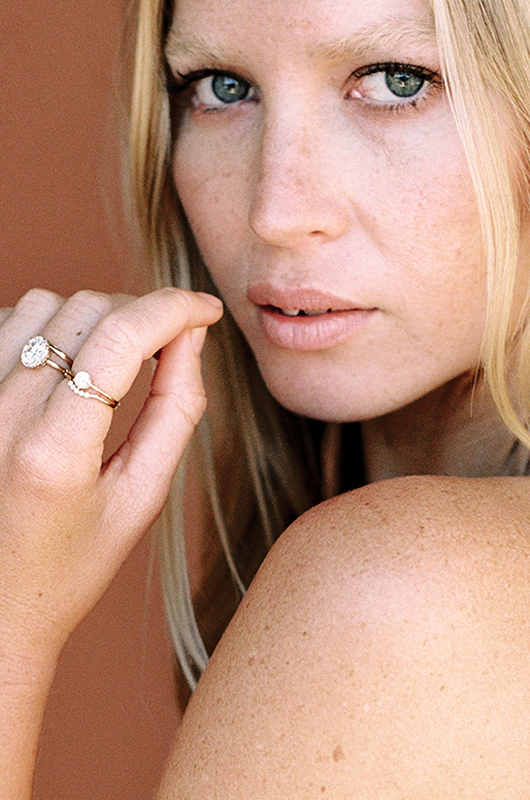 "We love working directly with couples to help them choose the right ring for their engagement and/or wedding," says Costa. "To know that the pieces we so carefully craft hold such great significance in people's lives is truly heartwarming. The paired back and minimal designs in the collection also mean that these rings will never go out of style." added Costa.
Browse the new YCL ring collection now by heading to: www.ycljewels.com/collections/rings.
jewelry: YCL Jewels | photographer: Brooke Davies | model: Bridgette Cooper