Elaine Yang and Peter Brooks  
January 13, 2016 | Dark Roux Photography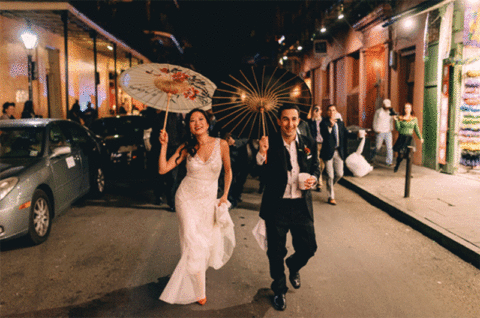 Elaine Yang and Peter Brooks were married February 13, 2016 at Latrobe's on Royal in the company of 120 friends and family. The bride is the daughter of Mr. Decheng Yang and Ms. Wei Cheng of Minneapolis, Minnesota and the groom is the son of Mr. Paul Brooks and Mrs. Frances Brooks of Fort Myers, Florida.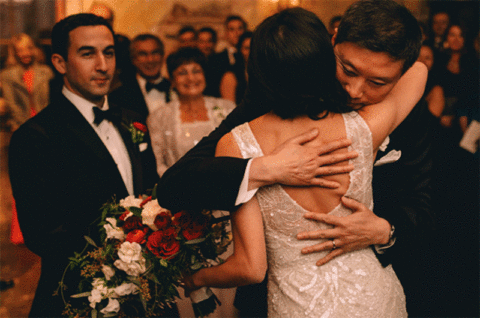 Lainey graduated from Wellesley College with a degree in political science and works in finance. Peter graduated from the University of St. Thomas with a degree in finance, and also works in the financial industry. The couple serendipitously met at an airport during major travel delays due to storms.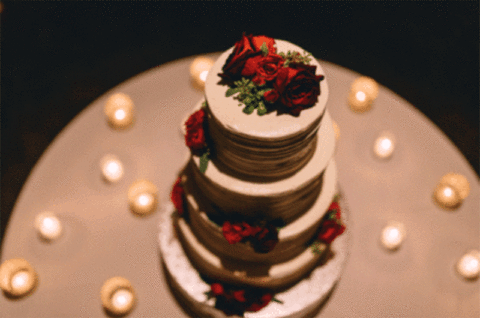 The ceremony was officiated by a friend of the couple and guests enjoyed a feast catered by Chef John Besh's company at the beautiful and historic Latrobe's.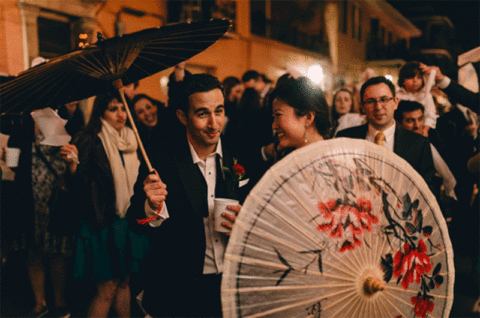 After an evening of celebration, the entire wedding danced through the streets of the French Quarter in a traditional New Orleans second line following a jazz band. The newlyweds honeymooned in South Africa and Zambia enjoying wine country and several safari adventures.