5 Tips to Planning an Epic Bachelorette Party
By: Krystie Becker (Day Dream Prints)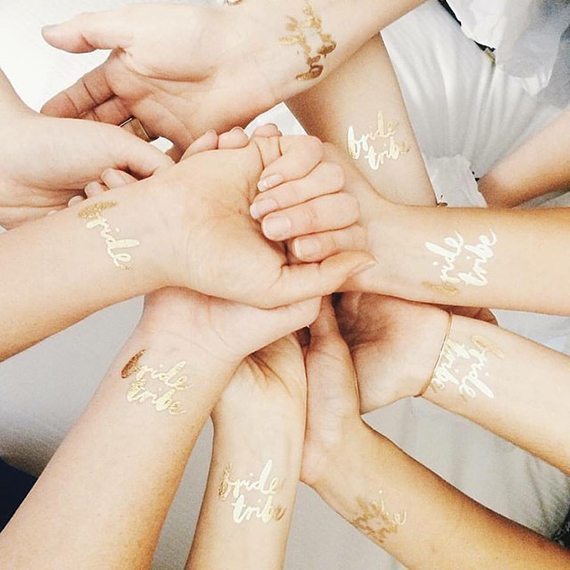 Bachelorette parties have come a long way in the last few years. From the popular 'night in Vegas' to all out vacations to tropical destinations – the goal of them is all the same. You want to let the bride know how special she is to you, and give her the time of her life.
Covering these five steps below will ensure an epic and memorable celebration!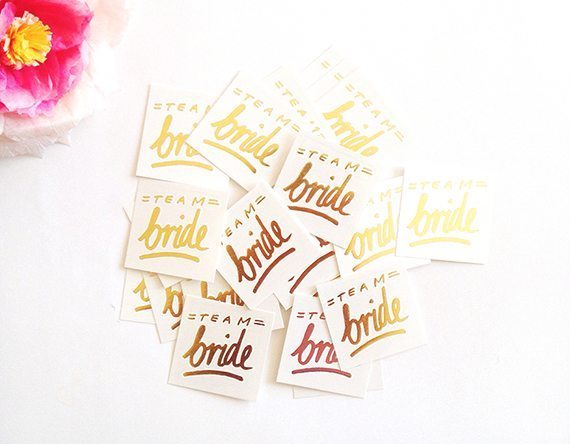 Pick a theme
A theme will tie your whole event together. Having a mellow spa weekend in Santa Barbara will likely be a different vibe to a table dancing night out in Vegas. Each style of party deserves it's own theme. Once you have that dialed in, it will be easier to make decisions about the weekend's events, decor, favors etc.
Have everyone on the same page
The MOH and/or Bridesmaids are usually the ones to handle the planning and logistics. Discuss the vibe of the weekend, research the activities and itinerary, and have a point person email the group to streamline communication. Be open to suggestions and advice from other attendees! You want to make sure everyone knows what to expect, and this includes being upfront about costs.
Plan ahead
Being organized with the weekend's events makes life easier for everyone. Send out an itinerary so the girls know what to expect, but be sure to leave a little wiggle room in there for chill-out time or lazing at the pool. Make reservations and call ahead to confirm with your venues.
Surprise the bride
This is her event – the Bride needs to be consulted for sure, but leave SOME of the fun details a surprise. If you have games on the schedule – don't tell her! Or surprise her with a room decorated with lots of fun accessories, a photo booth, a (temporary!) tattoo station, maybe a group massage after brunch?
Stand out
Whether you're headed out for a night on the town, or a mellow wine tasting brunch, you want to stand out and celebrate your group! There are lots of fun ways to do this.. Color coordinating outfits, fun temporary tattoos (like the ones below from Daydream Prints), customized tanks. The list goes on.. Get creative with it!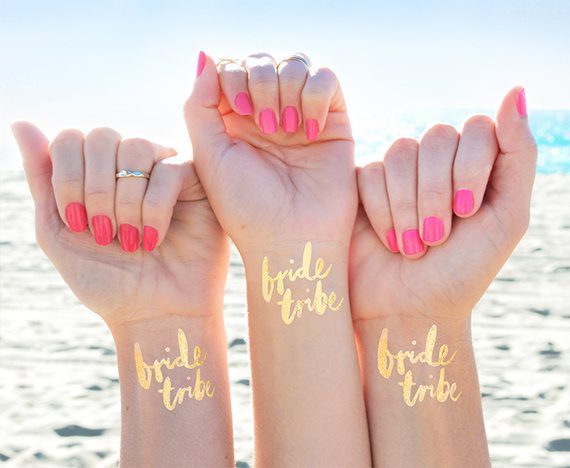 Once the plans are in place, let loose and have fun! Celebrate her new future. Reminisce about the past…laugh…cry. You will show the bride how much you love her and be able to look back on the weekend with so many fun and beautiful memories.
Krystie Becker is owner and designer of Daydream Prints. She has been helping make many fun memories with her line of Temporary tattoos, perfect for Bachelorette parties. With sayings like 'Team Bride', 'Bride Tribe', 'Bride's Babes', the tattoos celebrate their tribe and make the girls stand out from the crowd. They also make for pretty sweet photos!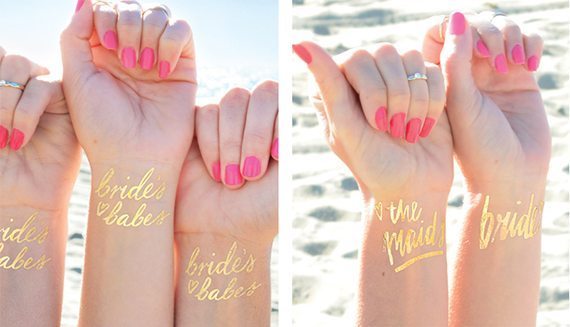 instagram: @daydreamprints