Opening its doors in the fall of 2013, the Omni Hotel is the new kid on the block in downtown Nashville, making this hotel a perfect choice for your wedding guests to enjoy.  Located adjacent to the Country Music Hall of Fame and Museum and across the street from the new Music City Center, the location is unbeatable.  Walking distance to restaurants, bars, sporting venues and all the live music downtown Nashville has to offer.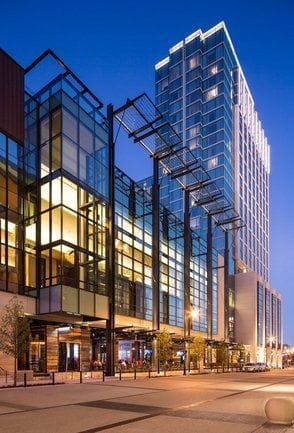 Upon check-in, give special attention when standing in the lobby at the Omni. You know you have arrived in the Country Music capital when the lobby itself is in the shape of a guitar from one end to another.  It's that kind of attention to detail that Omni is known for.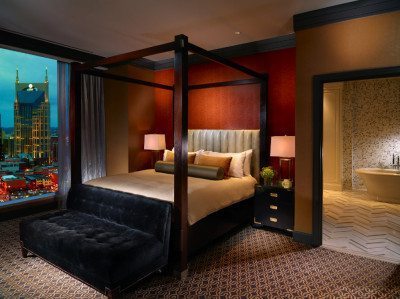 The Omni offers 800 luxurious modern rooms and suites, multiple restaurants, a rooftop pool and a full service spa and salon.  Especially fun for your out of town guests, as the Omni exudes an emphasis on local color; using artists and vendors from Tennessee that are integrated throughout the property, from items sold in the retail shop to the food served in the restaurants.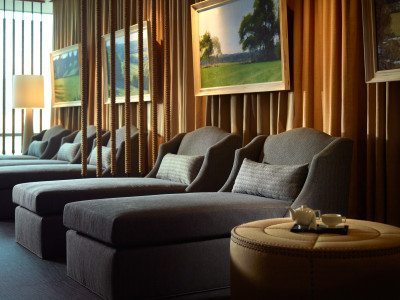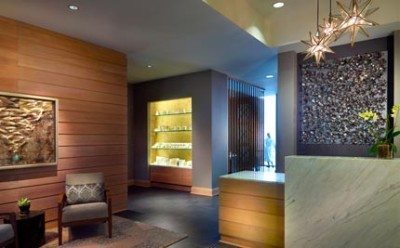 For the wedding party, the Mokara Spa is another detail that has been beautifully attended to.  The spa includes a menu with facials, massages, manicures and pedicures for the bride, groom and the entire wedding party.  In the salon,  stylists and make-up artists are available, all with champagne in hand! Unwind on one of the comfortable lounge chairs in the relaxation room while you wait for your treatment.  It's a great way for everyone to relax and rejuvenate before all the festivities.
{By Simona Cassius}
 To find out more about Omni Hotels, visit www.omnihotels.com