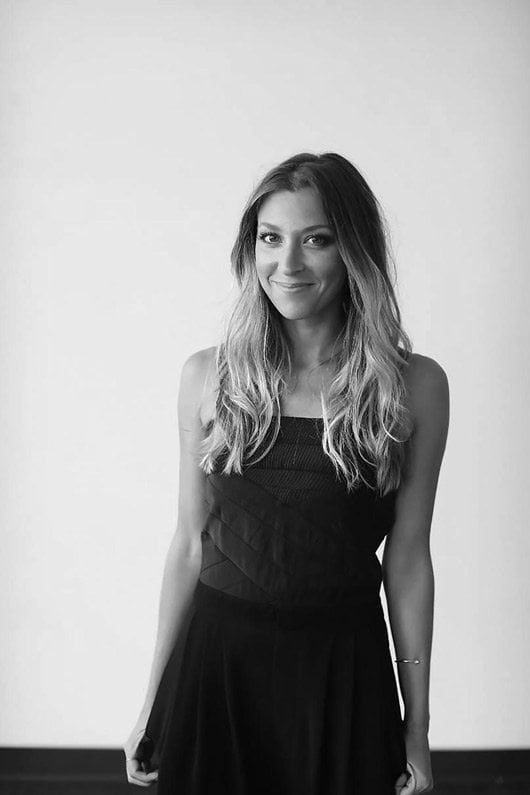 Dallas Shaw is the lifestyle industry's most coveted illustrator and visual director.
Take a look at our Q&A with Dallas Shaw about her custom wedding gown illustrations!
By Lindsey Conrad Nabors
SB: You have uniquely combined a love for fashion and illustration to create beautiful works of art. When did you first combine these two loves?
DALLAS: After I left Disney in 2005, I wanted to work in the fashion industry so I used my strongest talent (illustration) as my way in.
SB: From illustrations to luxury project designs, you have worked with many well known names and brands in the fashion industry. When it comes to the wedding industry, who are a few people/brands you have worked with and what kind of projects were they?
DALLAS: I designed a stackable wedding ring with Dawes Design this year – a warm rose gold, gold and diamond stack. And next is my upcoming collaboration with St. Regis Princeville (Kauai). I'll be on their luxury services list for weddings this year- attending on site for stylish brides and creating fashion illustrations from the evening.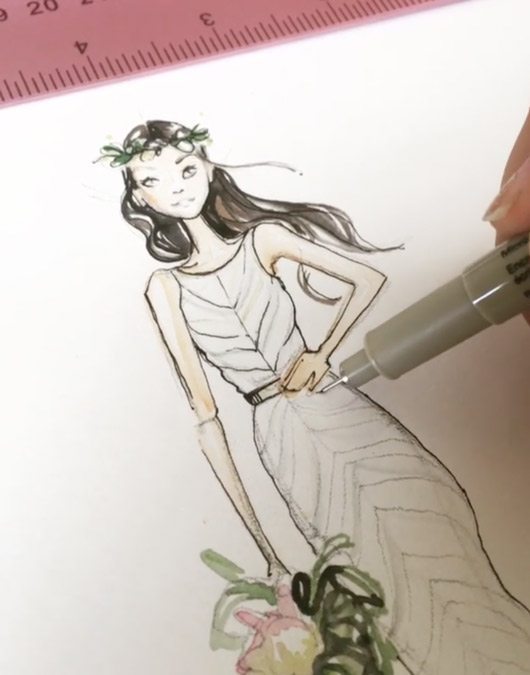 SB: When a bride requests a custom illustration of her wedding dress, what do you request from her before getting started on the project?
DALLAS: An image of the dress, shoes and a general description of her color palette, planned hairstyle and a photo of her so the illustration can have a few likenesses.
SB: Is there a particular size you recommend for custom wedding illustrations or is that determined per project? And what is the time frame for completion?
DALLAS: The customs are only done in 9×12. Of course I can help the bride have a print made to a specific size. Bridal illustrations must be booked about 2 months in advance.
SB:  What's your favorite part about working with a bride and creating a priceless, one-of-a kind piece of art for her?
DALLAS: It's actually seeing the gowns! I'm obviously extremely inspired by fashion and seeing each bride's dress and styling is inspiring in itself.
SB: Have you done illustrations of the bride and her bridesmaids? If not, would that be something you would consider?
DALLAS: I have a bride in California recently got custom's done for her entire party as the bridesmaid gift and they had them on display at the reception as well.
SB: If you were to uniquely create an illustration of a 'Southern Bride' (however you envision a Southern Bride to be) what first comes to mind as to the details you might include?
DALLAS: Oscar De La Renta.
More of Dallas' beautiful product illustrations.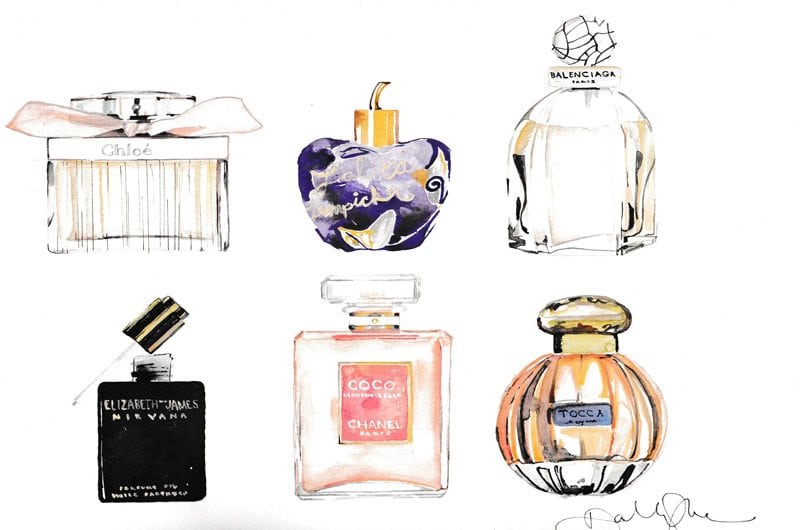 This article can be found in our SUMMER/FALL 2017 issue, buy it here!
Dallas Shaw's Book, The Way She Wears It!