A Garden of Love
by Amanda Vann Austin
The First Encounter
A matchmaking friend decided Jared and I should meet, despite my living in Memphis and Jared in Atlanta. We met for dinner and instantly connected, and our long-distance romance began. It wasn't long before saying goodbye at the end of each visit was heart wrenching for us both. At Christmas Jared took me to the Atlanta Botanic Gardens and proposed among the lights. When he opened the ring box, it lit up too! Afterwards we toasted with champagne while looking down on the city from an observation deck. His proposal was perfect, so I wanted to plan the perfect wedding to match.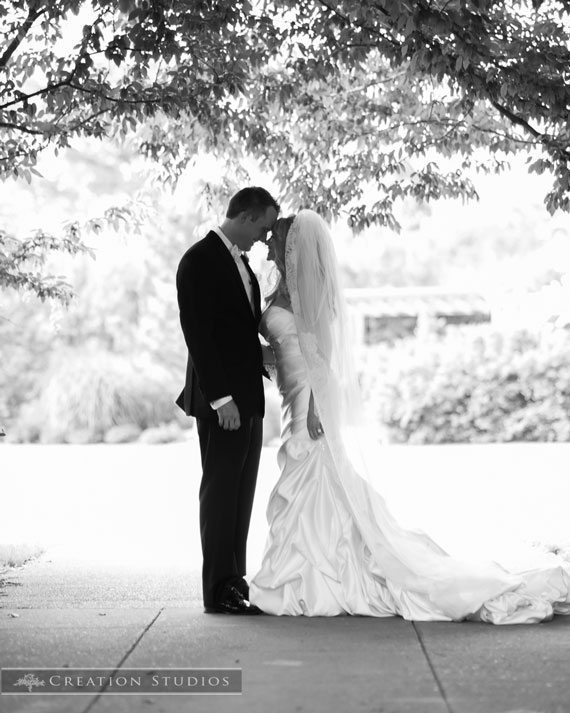 In Preparation
I wanted our wedding to be very romantic and to incorporate details from our travels and favorite places. We wanted an outdoor ceremony, so we chose the Botanic Gardens in Memphis. Jared picked the summer solstice for our wedding date…it's the longest day of the year, and he wanted our special day to last! Our planners helped us create what looked like an outdoor church under the trees, complete with pews, a working chandelier, and wooden doors for our guests to enter through. I chose accents in blush and champagne and used lace and crystal to give things a soft, vintage feel.
The Big Day
The gardens were in full bloom on our wedding day. There were many special touches, like the family Bibles on the pews, and my grandparents' wedding rings woven into my bouquet. The ceremony was sweet and emotional, but there was some humor at the end…I couldn't get off the stage in my fitted, trumpet-style wedding gown! Jared had to get me down, which got a round of applause from our guests. The reception looked like a fairytale, and the amazing menu was inspired by places we'd traveled together. The photo booth also got lots of use and left us with fun pics of our family and friends.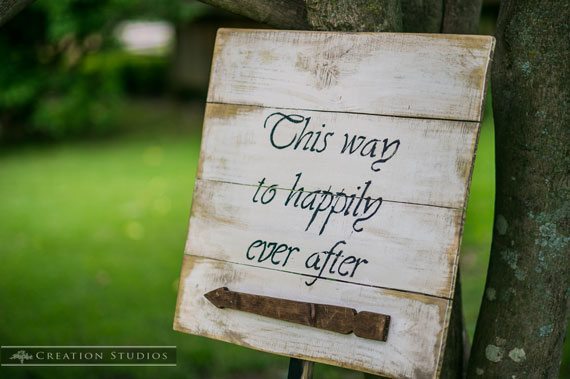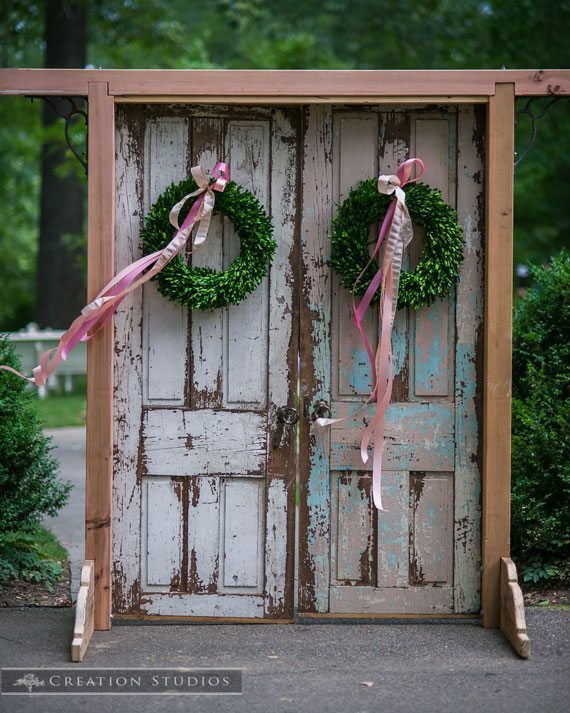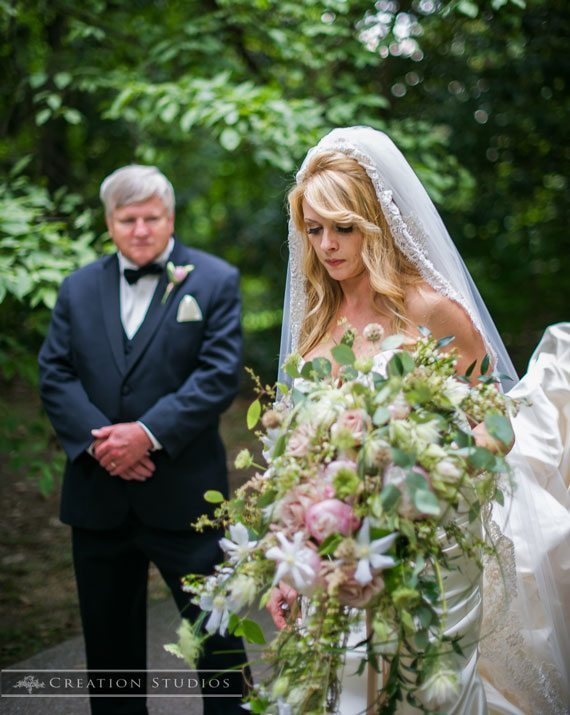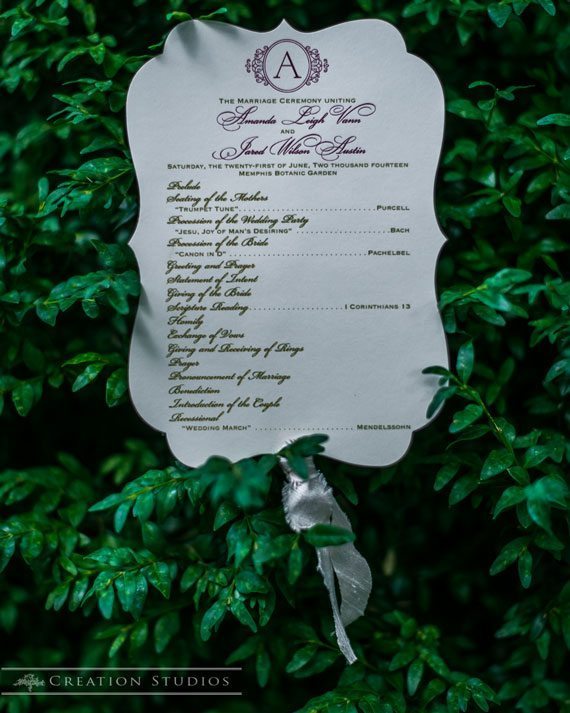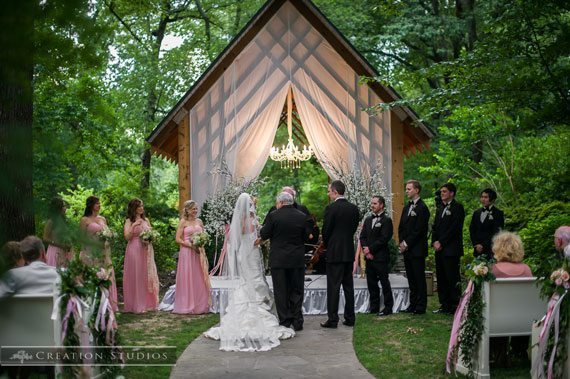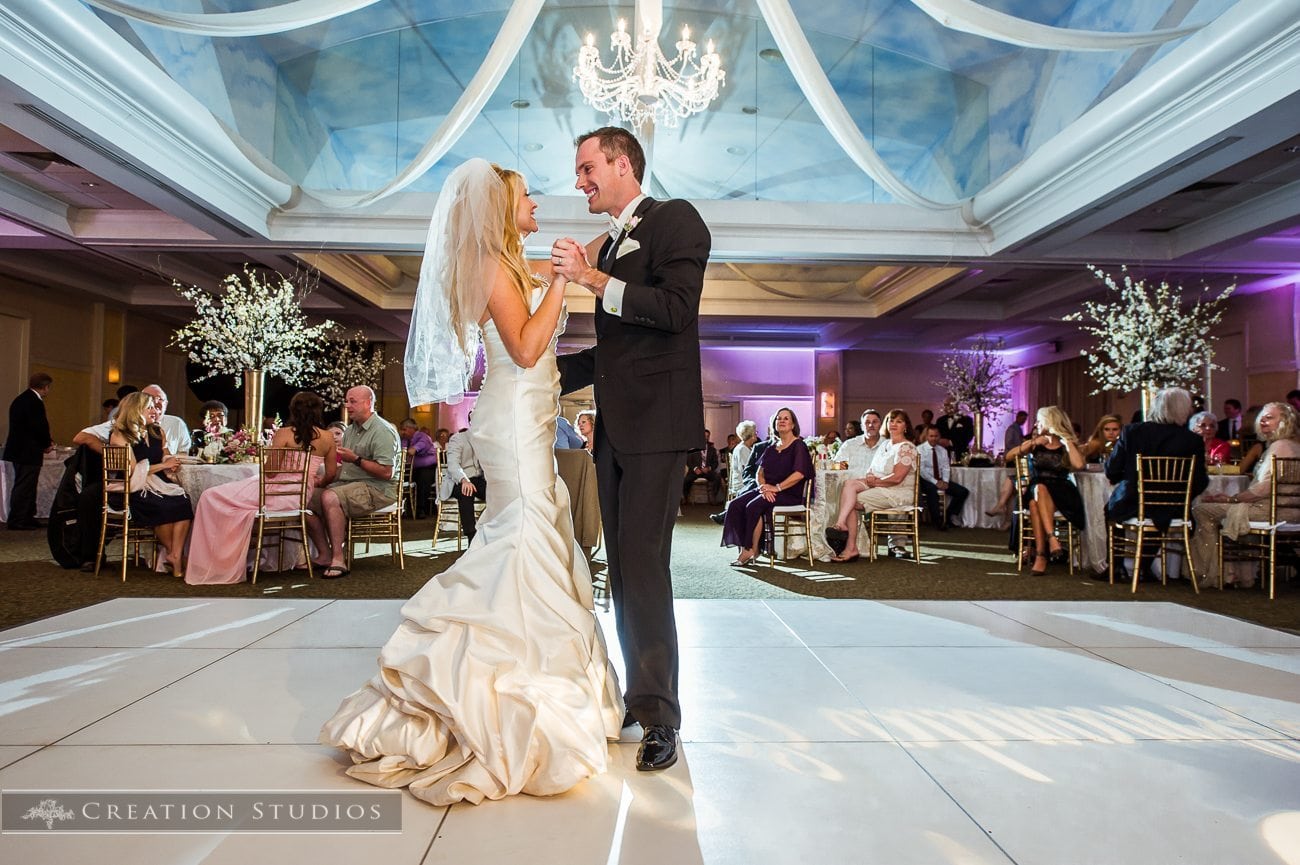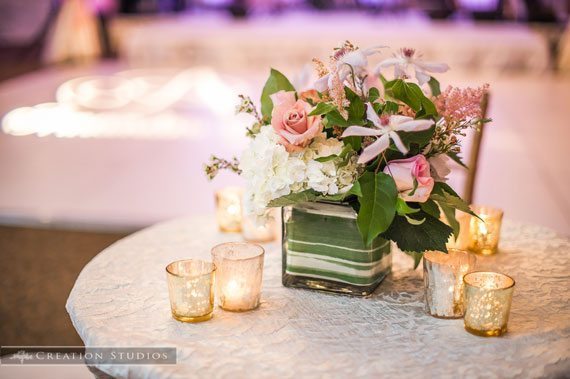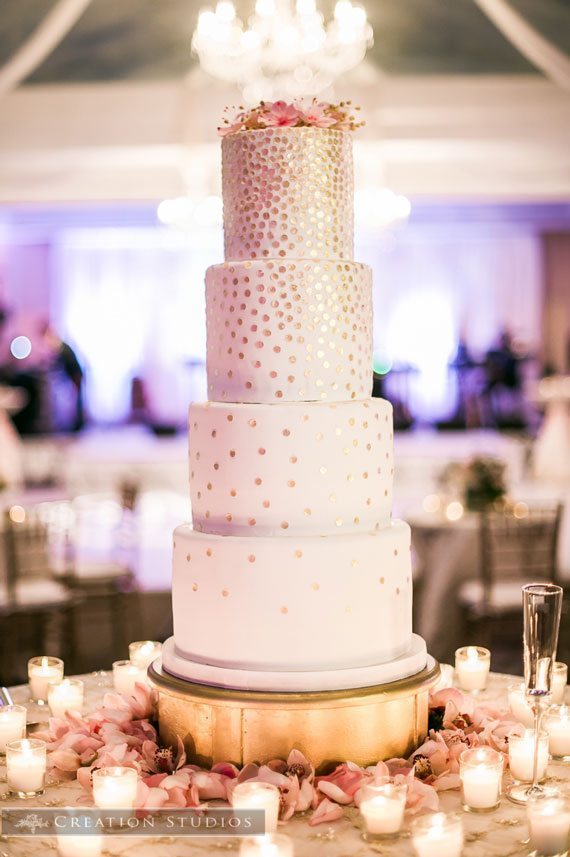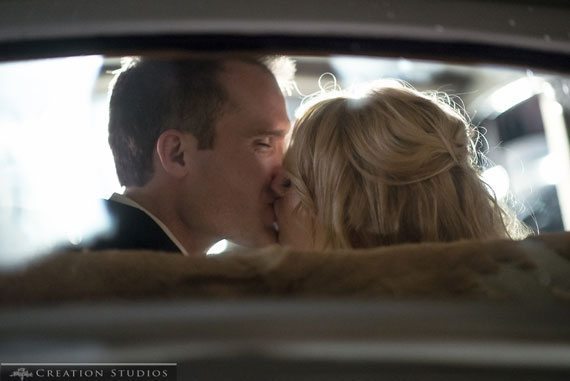 ::credits::
{ photography: Creation Studios| bride & groom: Amanda Vann & Jared Austin | event planner: Social Butterflies | ceremony + reception site: Memphis Botanic Gardens | cake: The Flour Garden | florist: Tanarah Luxe Floral and Events | rentals: Mahaffey Tent & Party Rentals | invitations: RSVP Stationers | gown: Winnie Couture }