It's 1961, Jerry is a local police officer in his early twenties and couldn't help but notice the city's secretary Patricia, as she walks past his office each morning. Jerry's Sargent confronted him one morning, smiling, shaking his head, saying he didn't stand a chance with her. After a five-dollar friendly wager and a boost of confidence, Jerry walked up to Patricia's desk and asked her on a date, which she happily obligated. He then marched back to his Sargent with his palm facing up, collecting the five dollars that he would use for their first date.
Seeing an older couple- the more wrinkles the better, strolling hand in hand, laughing, smiling, or in tender silence, pulls at our heartstrings every time. We can't count the times we've seen a couple like this and said "Aww… that is the sweetest! Now that is true love." A few months ago, we put a plan in motion to capture real love. You might be asking yourself; don't we do this every weekend while capturing weddings, and the answer is yes, we absolutely do, but there was something stirring deep within us to capture a different type of love.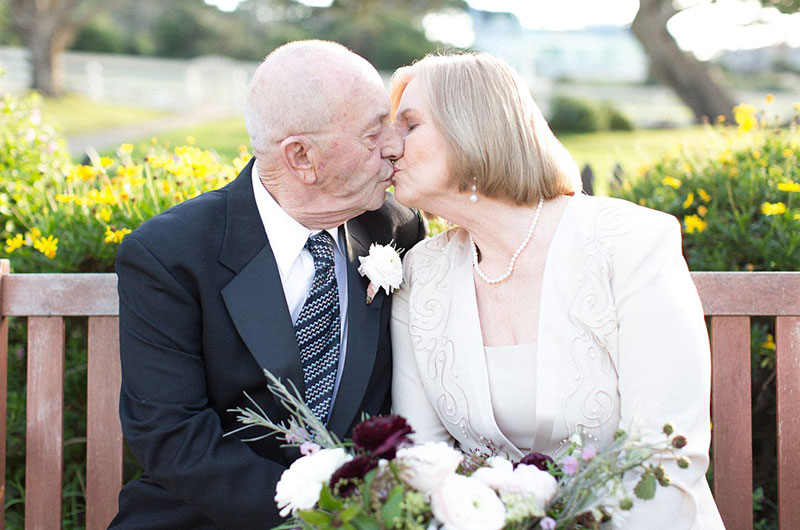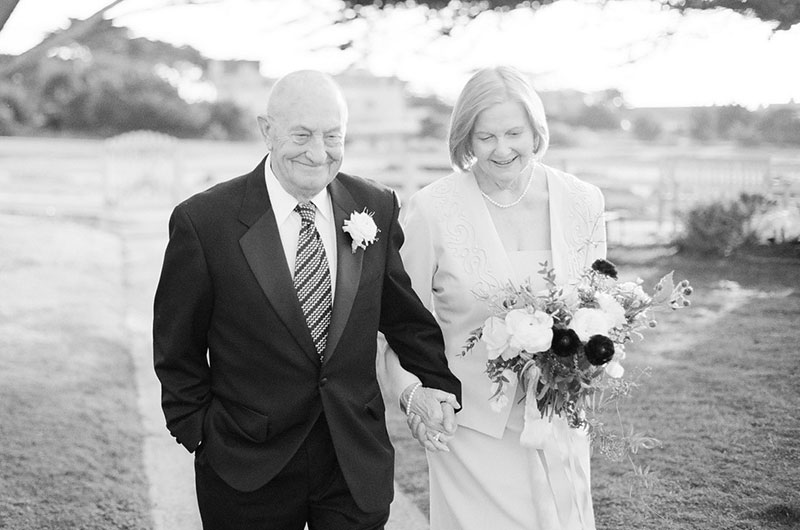 Be Mine. True Love. Always & Forever. Things people say, especially on Valentine's Day, that makes the heart ache year after year. To a lot of people Valentine's Day means I Love You's, red roses, paper hearts, and boxes of chocolate, but this year we wanted to share a more personal project. Every Sunday we would sit in the same seats at church and notice this adorable older couple a few rows up, always hand in hand, never apart. We would smile at each other because of how cute they were and how it made us feel so warm inside to imagine where such a mature love had been woven from. Who would have known a few years later when this idea came to life, that the only couple we imagined capturing was this couple from church we so admired.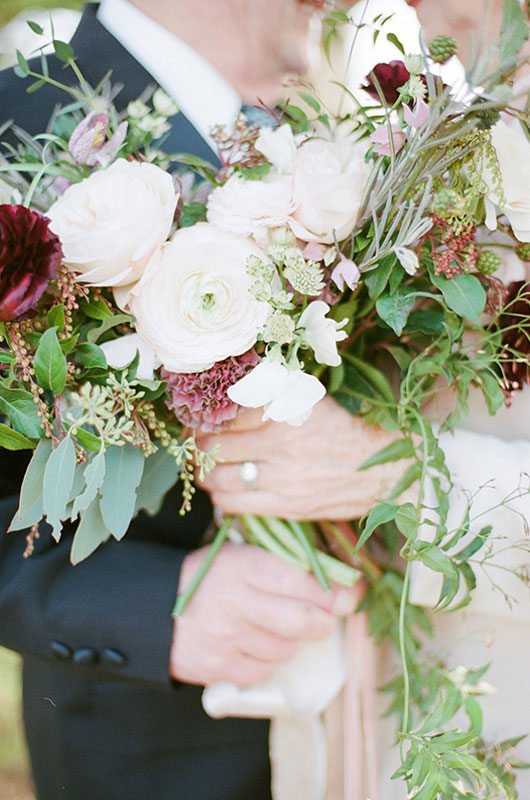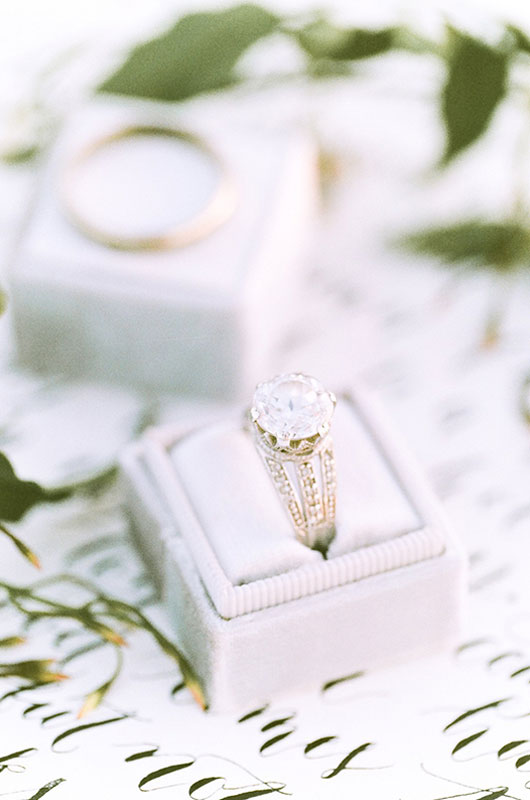 Less than a year after their first date they were married, settling into a home Jerry had recently bought from that same Sargent, and quickly started a family. Fast forward 55 years, with grown children, they now welcomed the years as being grandparents.
After our session with Jerry and Patricia, we stood on the beach talking for nearly an hour, listening to them share their love story, which soaked into us like we were turning the pages of a novel. They were open and honest, sharing their highs and lows, smiling from ear to ear and finishing each other's sentences.
As Jerry read the love letter he had written to his dear Trish during our session, we all cried, because friends this is everything. This is true love.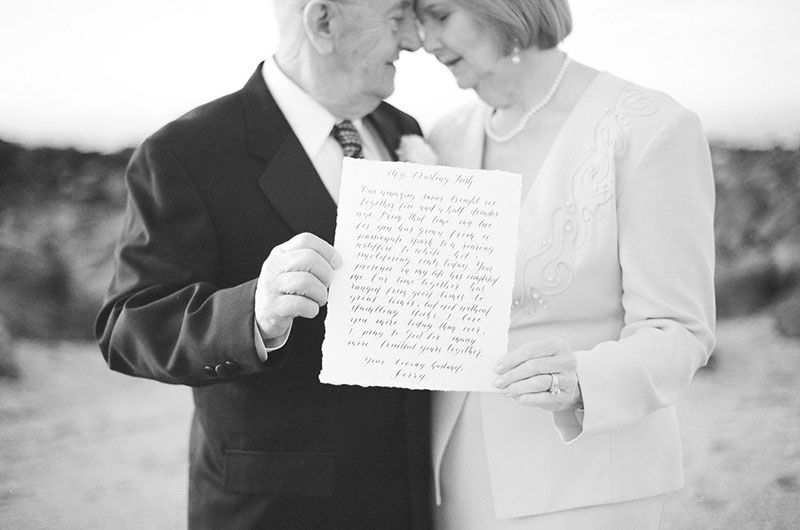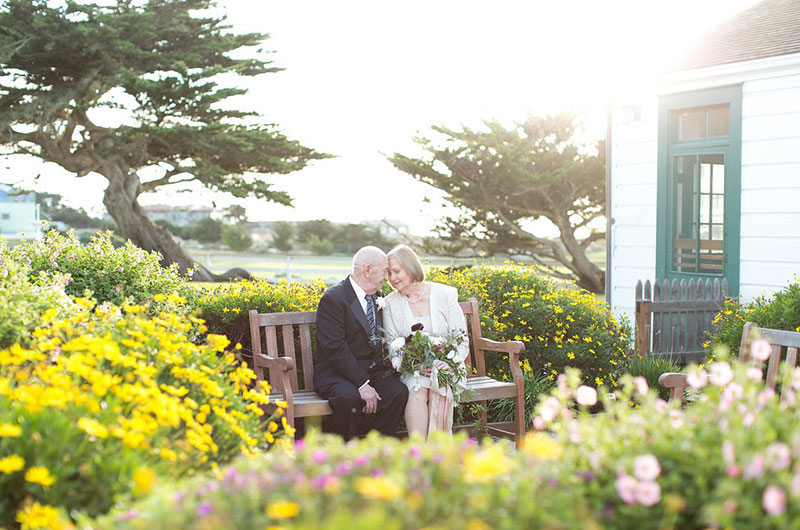 photographer: Laura & Rachel Photography | florals: Seascape Flowers | hair & makeup: Blush Monterey