Alexandra Morgan & Whitney Christian
FEBRUARY 29, 2020
NASHVILLE, TN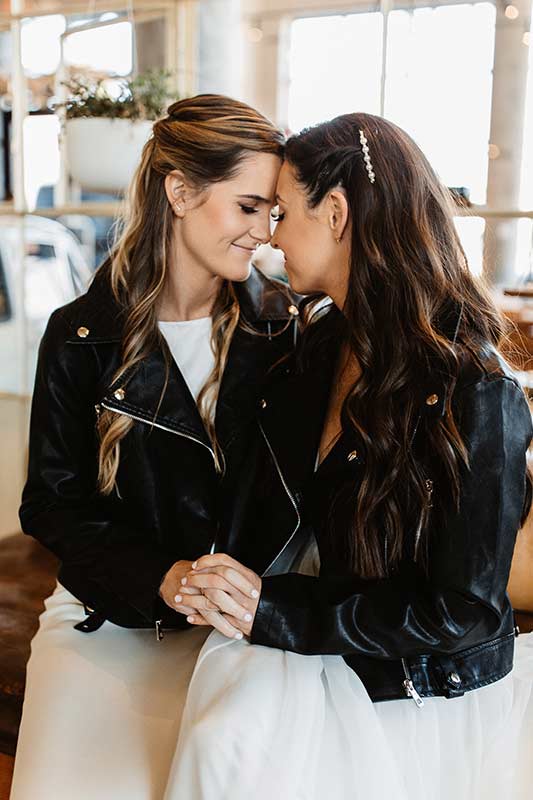 First Dance Song?
"From This Moment On" by Shania Twain covered by Freddie and Francine 
Best dish of the night?
Hot skillet chocolate chip cookies
Where was your first date?
Sushi, then a comedy show
Who's the better cook?
Whitney!
First movie you saw together?
Disobedience at the Belcourt in Nashville
Dream vacation?
An African safari & staying at the Giraffe Manor 
What do you do on a lazy Sunday morning?
Coffee in bed followed by walking our dog around the neighborhood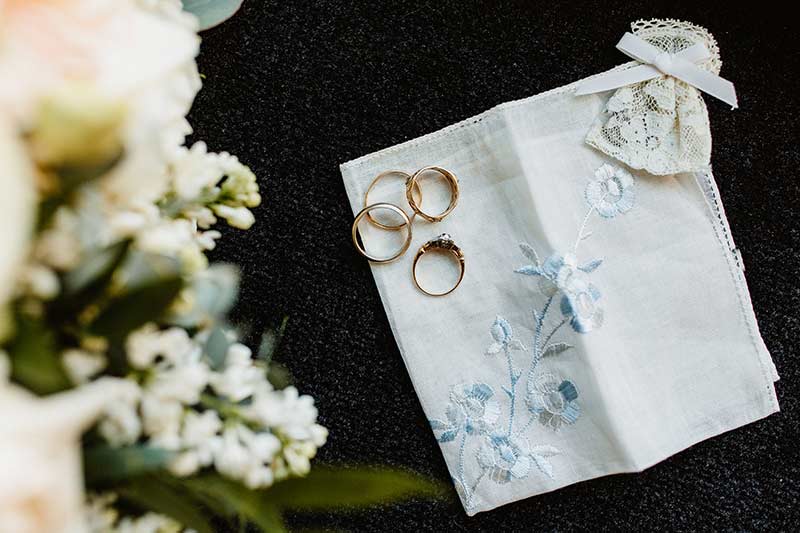 Take us behind the scenes! What don't people know from watching Marriage or Mortgage or looking at your wedding photos?
The morning of the wedding Whitney and Alex chose to get ready separately in their hotel rooms and have a first look on the rooftop of the hotel. They each chose to get a perfume for each other to wear that could be worn again on their anniversaries. Along with the perfumes, they wrote each other long letters to open alone before any of the hustle and bustle started. Those special touches really made getting ready feel intimate. Alex also made Whitney a surprise video compiled of all their moments spent together over the 2 years leading up to the wedding day titled "My Soulmate" where Whitney started bawling in the bathroom while getting ready!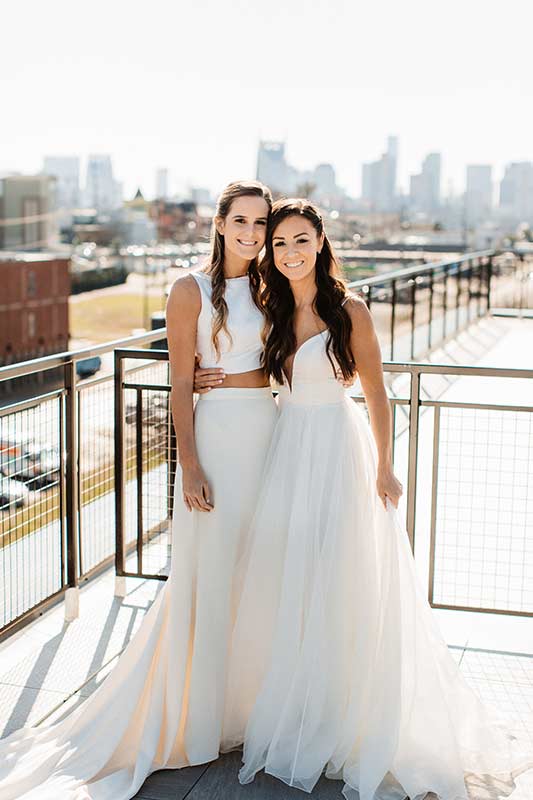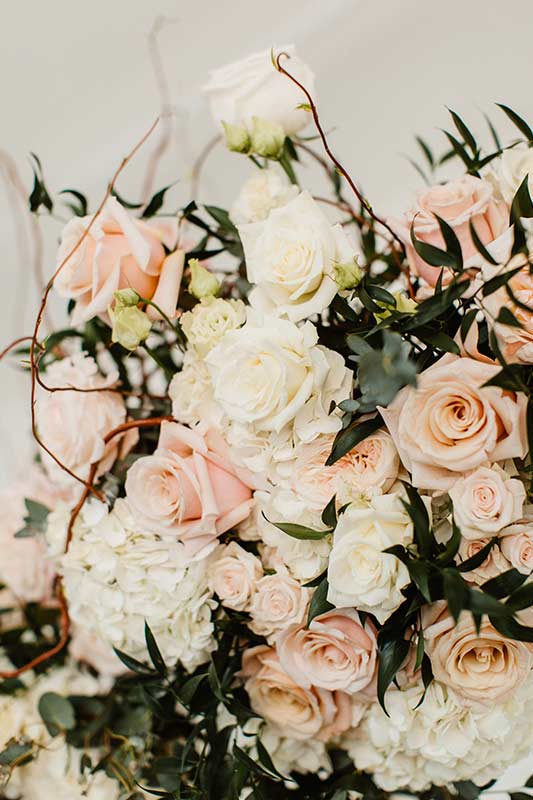 Favorite moments from the day?
A favorite moment for both Alex and Whitney is their first look with each other overlooking Nashville. They had been talking about this moment for months leading up to the wedding, so the anticipation was already high. While Alex was waiting on Whitney to tap her on the shoulder to turn around, a large group of girls down on the street started screaming in excitement when they saw Whitney walk out of the door towards a waiting Alex. Alex also loved her first look with her dad and the look on his face when he turned around to see her in her wedding dress. They both recited their own vows at the altar which were unique and heartfelt in their own way where Alex started crying and Whitney made her choke out a laugh.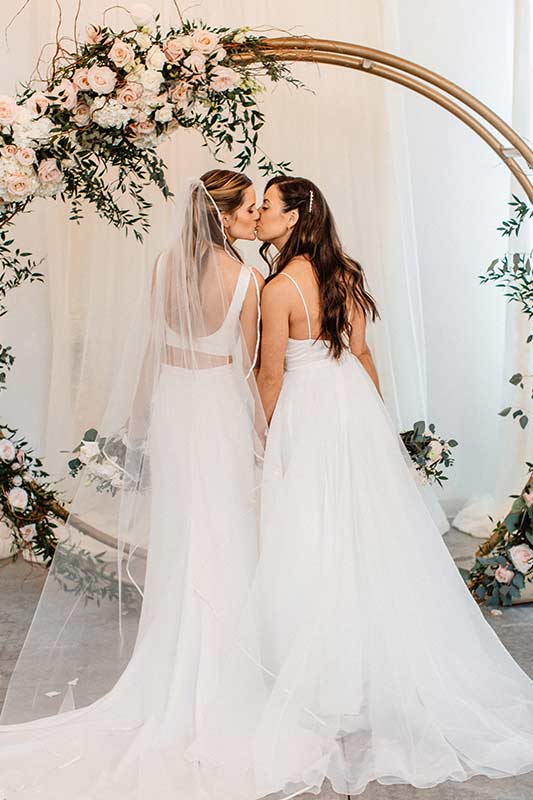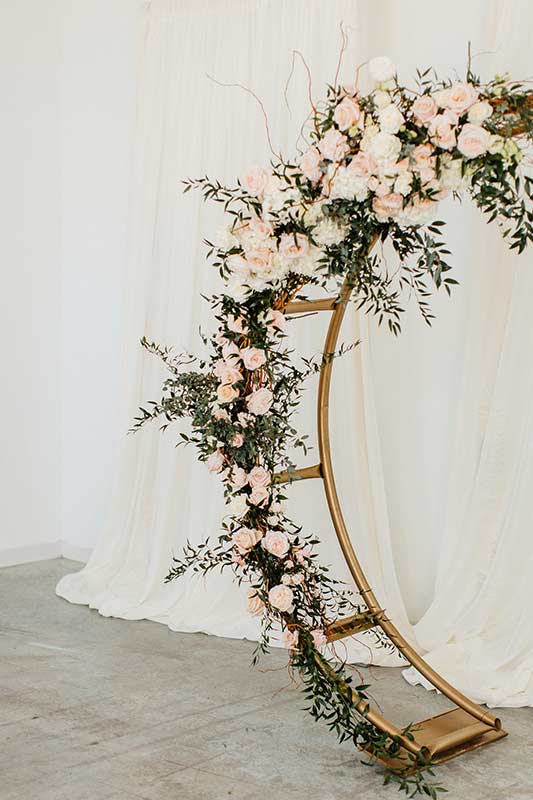 Walk us through your and Sarah's design vision!
Alex and Whitney were going for simple and romantic with an urban twist. They chose neutral colors with hints of blush and then natural greens incorporated through their flowers. They also wanted the location to feel urban to represent the vibe of Nashville, so they chose an urban winery with a unique interior design near the heart of Nashville that was adorned with local art. They also purchased cases of wine from the winery where they placed their own custom wedding labels to gift to their wedding party and save for upcoming anniversaries.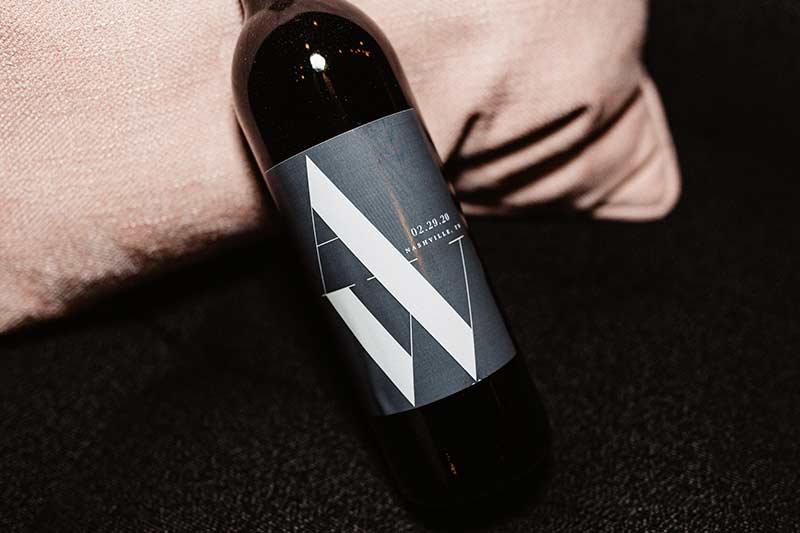 Any family traditions? 
A sentimental touch was that Alex's mom made the wedding cake and helped decorate the cake table. Alex's grandmother, Nini, was a caterer and she inherited her special touch! Whitney had a first dance with her mom where they rocked it out on the dance floor to "I Hope You Dance." Alex and her mom joined in the fun and finished the song out altogether. Their unique twist on dessert was a chocolate chip skillet cookie (Whitney's favorite dessert), which many of the guests devoured!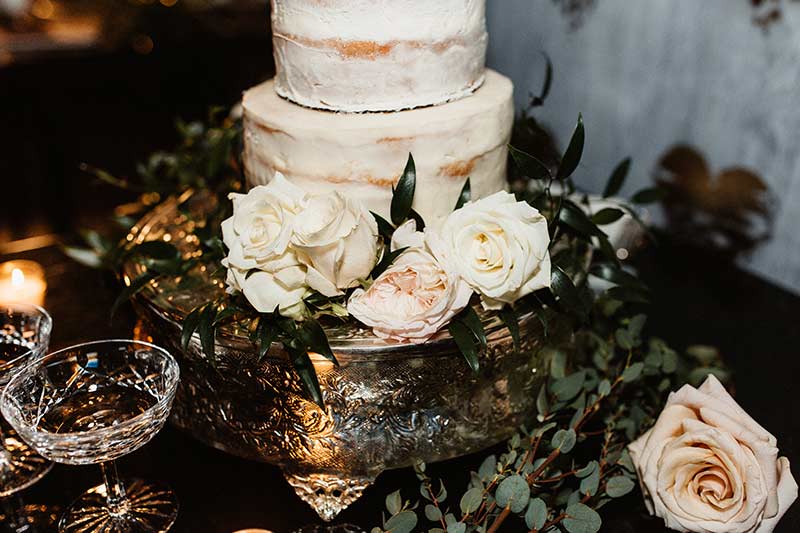 Alexandra (Alex) Morgan and Whitney Christian tied the knot on February 29, 2020, at the lovely White Avenue Studio in Nashville, Tennessee. They both wrote their own vows and recited them during an intimate ceremony among twenty-five close friends and family members. A gold ring altar adorned with beautiful blush roses and eucalyptus leaves framed the couple during the ceremony. Both brides wore stunning, designer dresses from The Dress Theory Nashville, a local bridal boutique. With not a dry eye in the house, all guests proceeded to the outdoor patio for a champagne toast. A lively reception followed for one-hundred and twenty guests at the Nashville Urban Winery, and all guests thoroughly enjoyed the almond and vanilla wedding cake Alex's mother prepared and decorated. Alex and Whitney's love story and wedding journey were documented on "Nurses in Love," an episode from Netflix's original series Marriage or Mortgage. The newlyweds honeymooned in Thailand and are currently living in Park City, Utah.