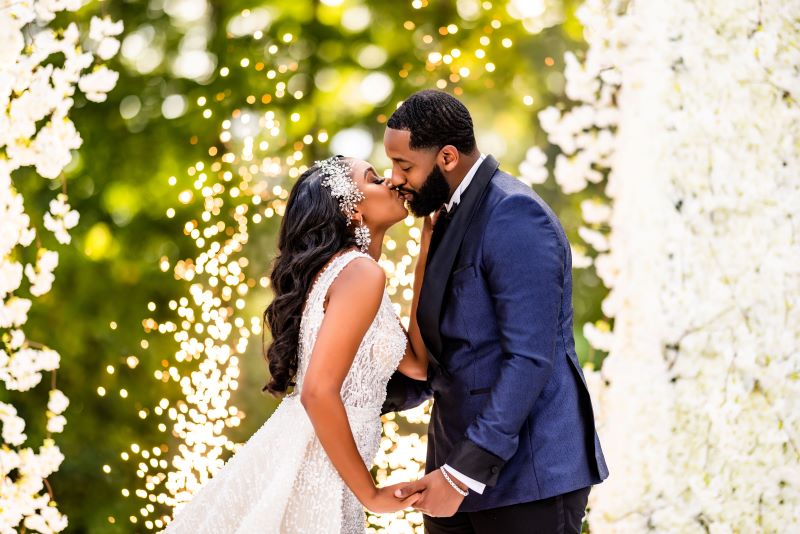 Joi Marlowe and Je'Mere Mooney were married on August 6, 2022, in a glamorous outdoor ceremony held at The StateView Hotel, Autograph Collection, in Raleigh, North Carolina. In anticipation of taking her husband's surname, Joi envisioned a lavish "Mooney night" for their celebratory-themed design.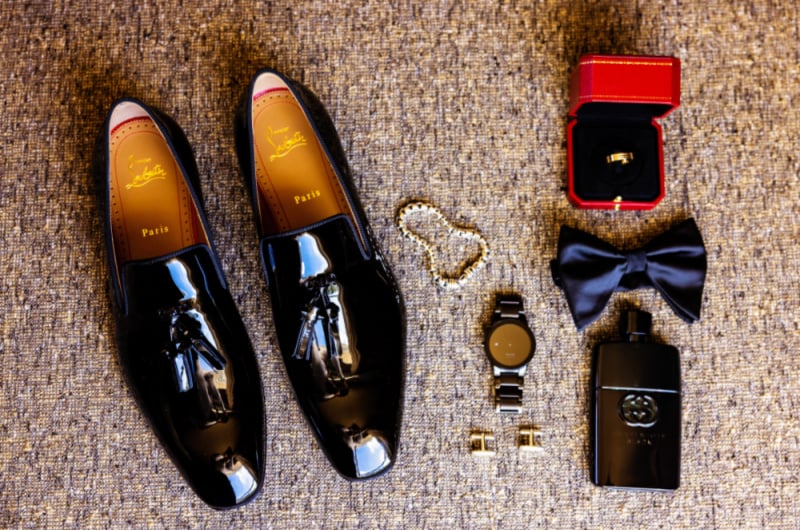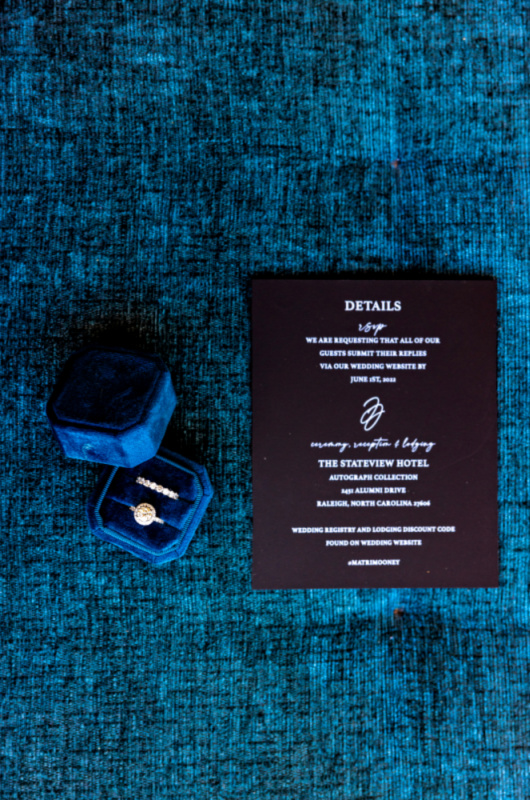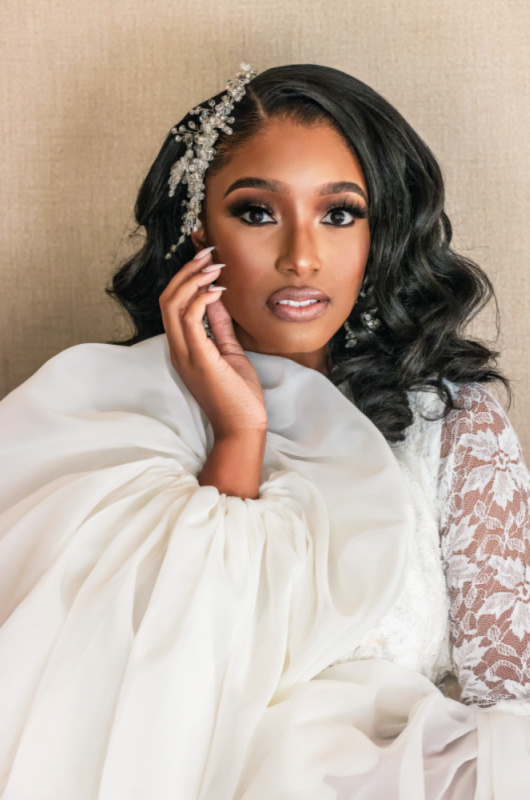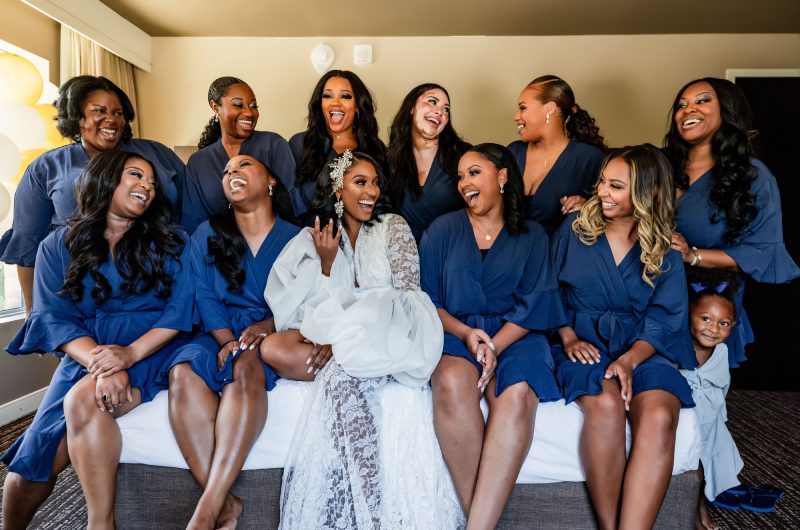 The couple worked with Demetrius Faison of Deveilope Events to curate the fabulous affair for 200 guests. The spacious venue, located on the North Carolina State campus, allowed for movement throughout the evening. The outside patio served as the ceremony location and was filled with an explosion of white flowers, complementing a striking, all-white stage.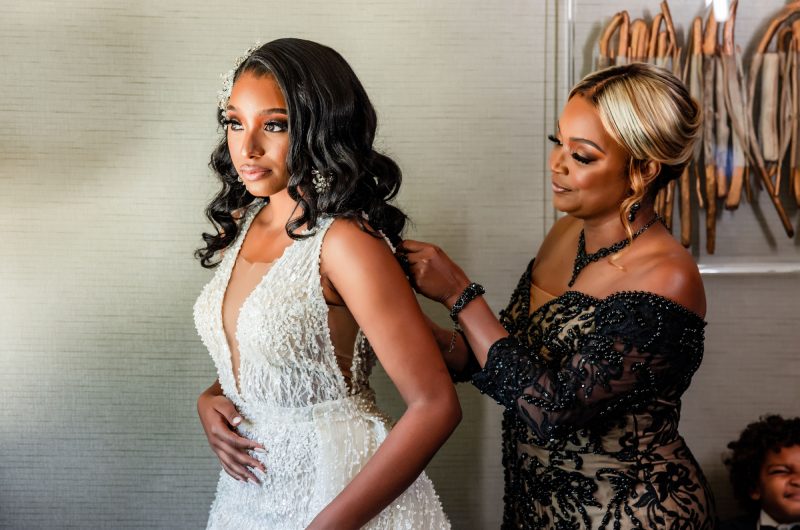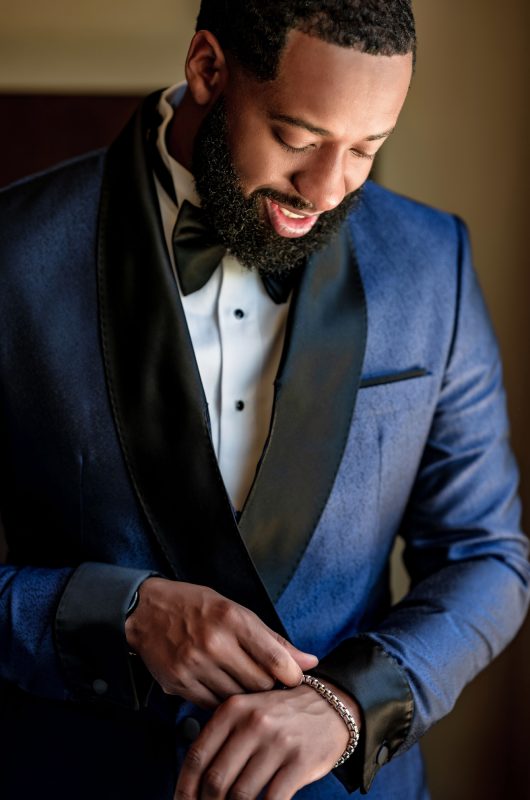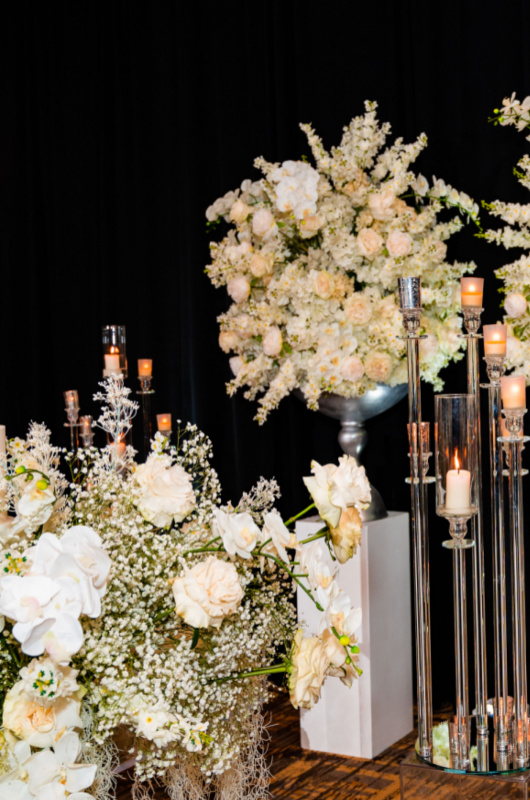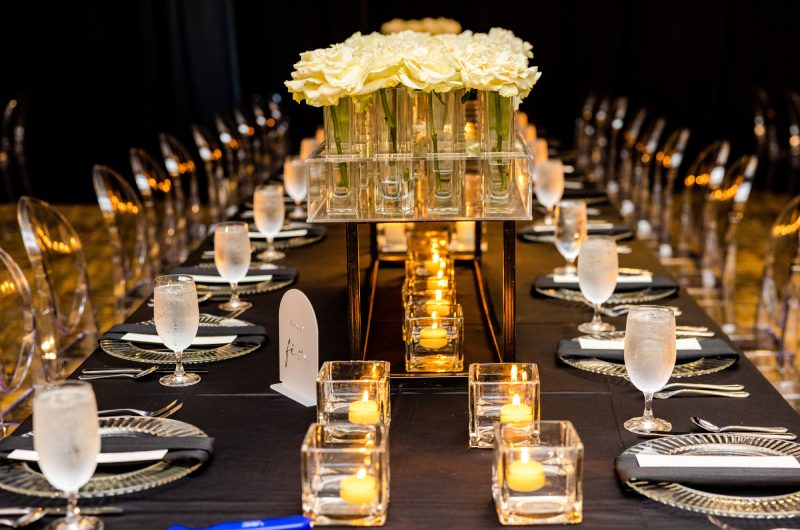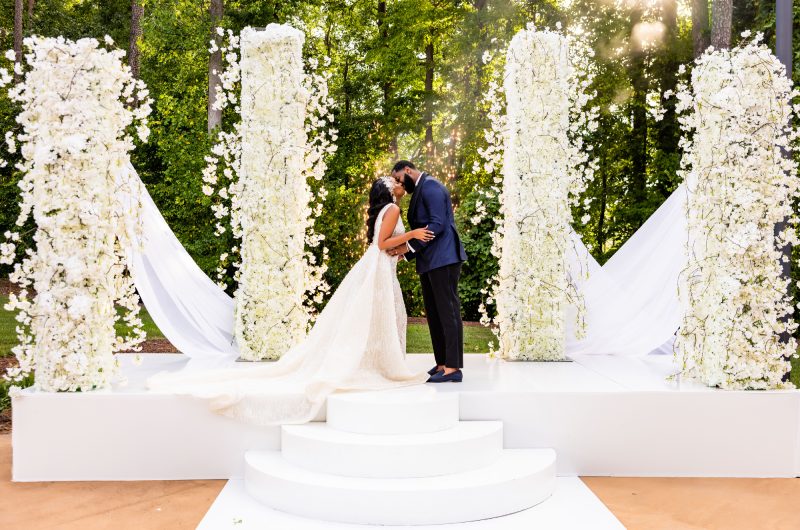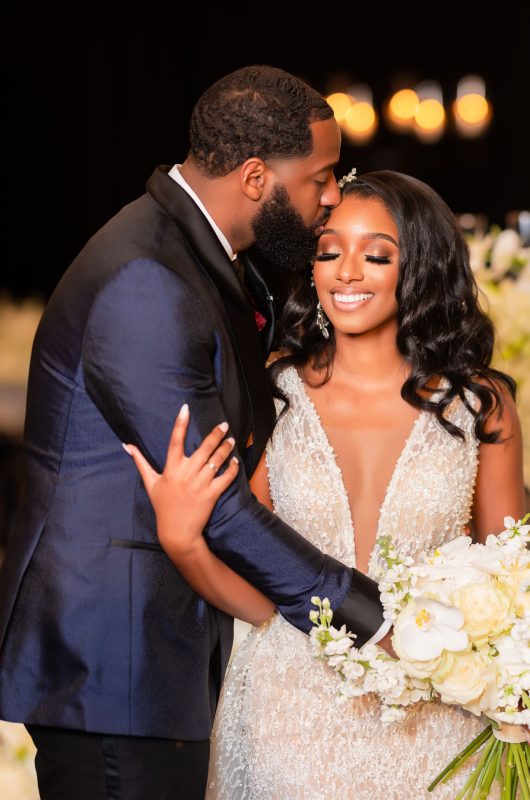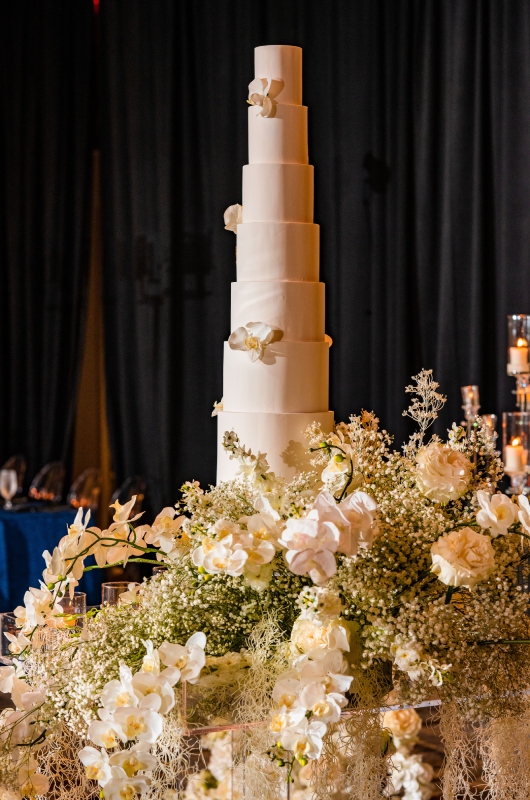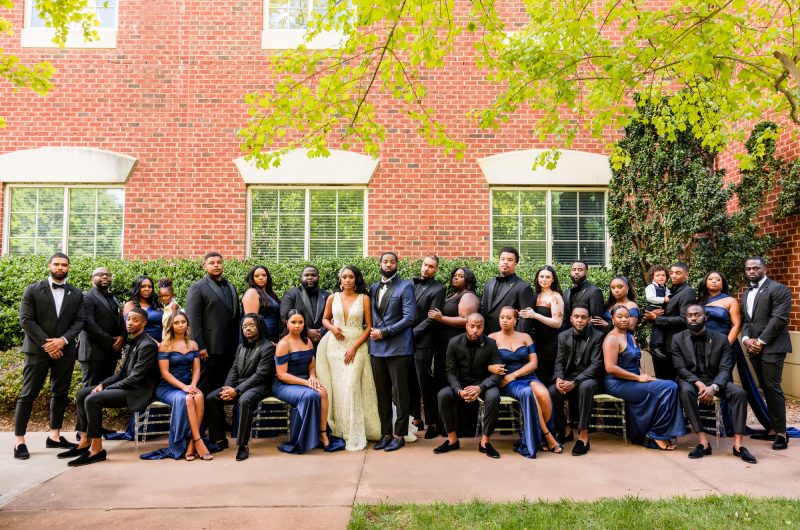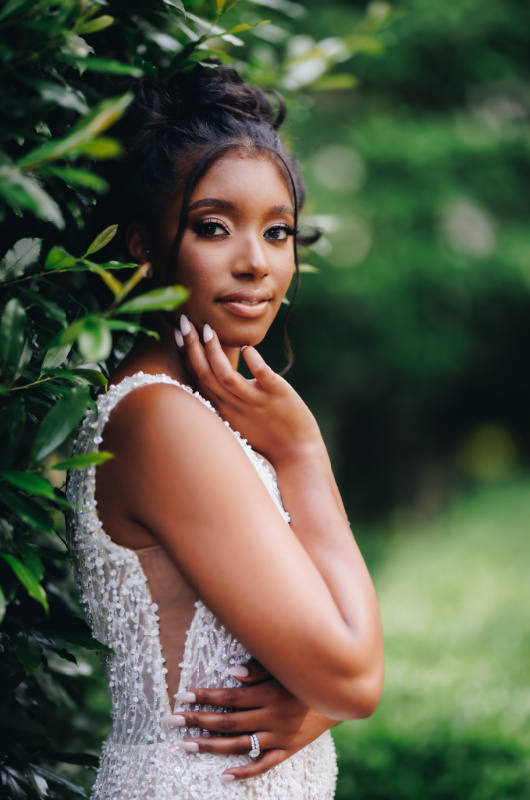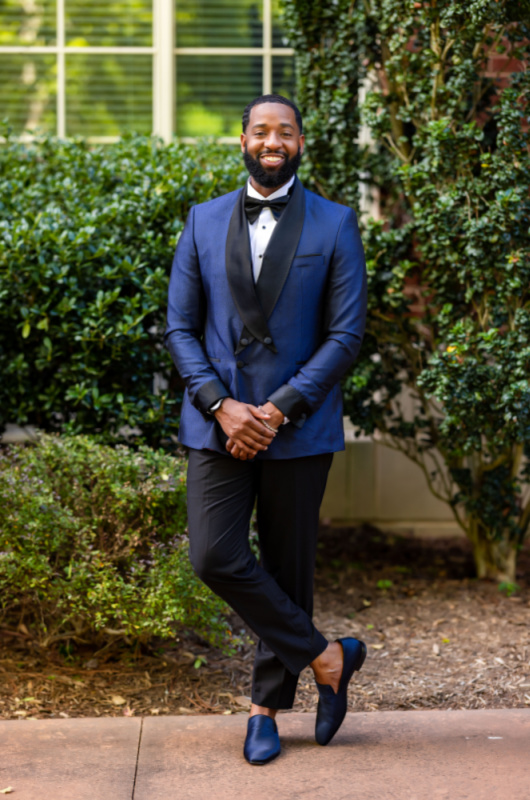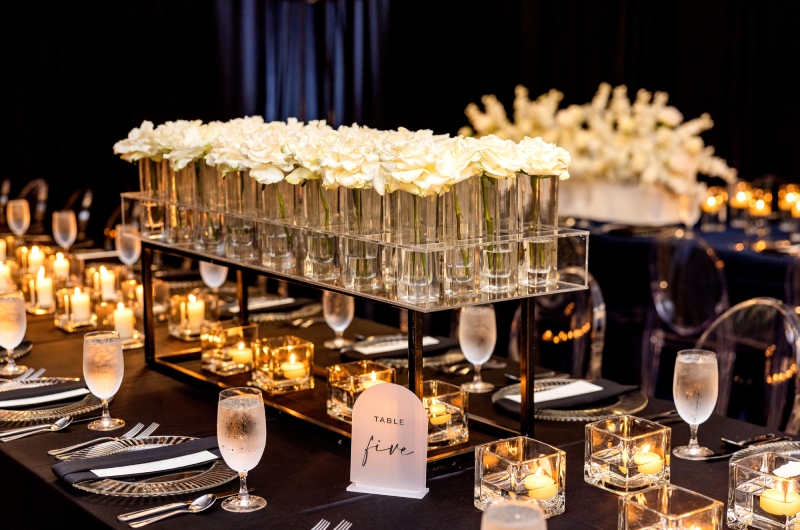 After the exchange of vows, guests entered the dimly lit reception room, luxuriously decorated, for a romantic dinner and dancing. Later that evening, Joi and Je'Mere surprised their guests with a uniquely designed room, the "Good Night Moon" lounge, replete with DJ, photo booth, and everyone's favorite bedtime treat – milk and cookies – a notable end to their most joyous and memorable day.
Event Planner, Florist, & Decor: Deveilope Experience | Photographer: Second Shots Photography | Videographer: Morgan Scott Films | Venue & Caterer: State View Hotel | Cake: Artylicious Cakes | Invitations: Sandi Spells | Gown: wonanyc.com from anjolique-bridal.com | Headpiece: instagram.com/deliziosa_accessori | Bridal Shoes: Jimmy Choo | Reception Dress: Revolve | Groom's Tux: instagram.com/dappercouture | Bridesmaid Dresses: instagram.com/flat17studio | Hair Stylist: instagram.com/bnicstyles | Makeup Artist: Tomilolao | Rentals: Curated Events | Photo Booth: Joy Squad | Entertainment: instagram.com/djavix