Pampas grass, King Protea flowers, and a jaw dropping RUE de SIENE Vita gown – all set in the rolling hills of Nashville, Tennessee – is the bohemian wedding of your dreams. Jean Palmer Broadhurst and Brandon Timothy Schoeneweis, surrounded by 200 friends and family members, exchanged custom his and hers wedding bands on the first day of September at Mint Springs Farm.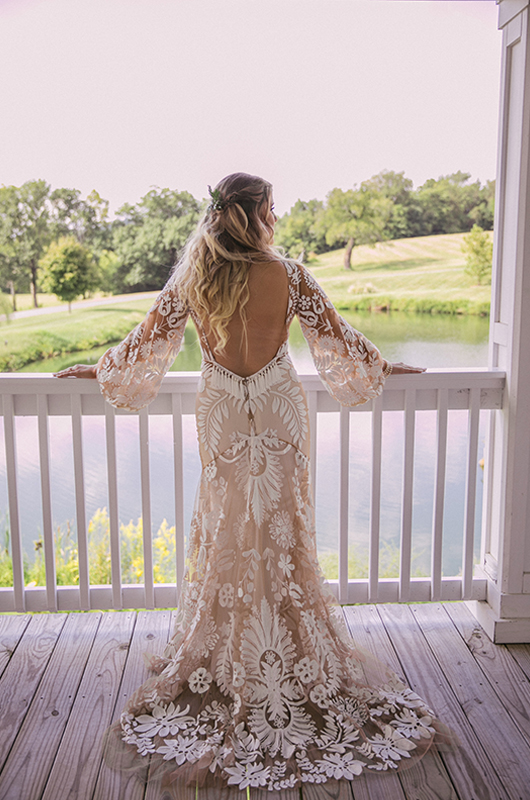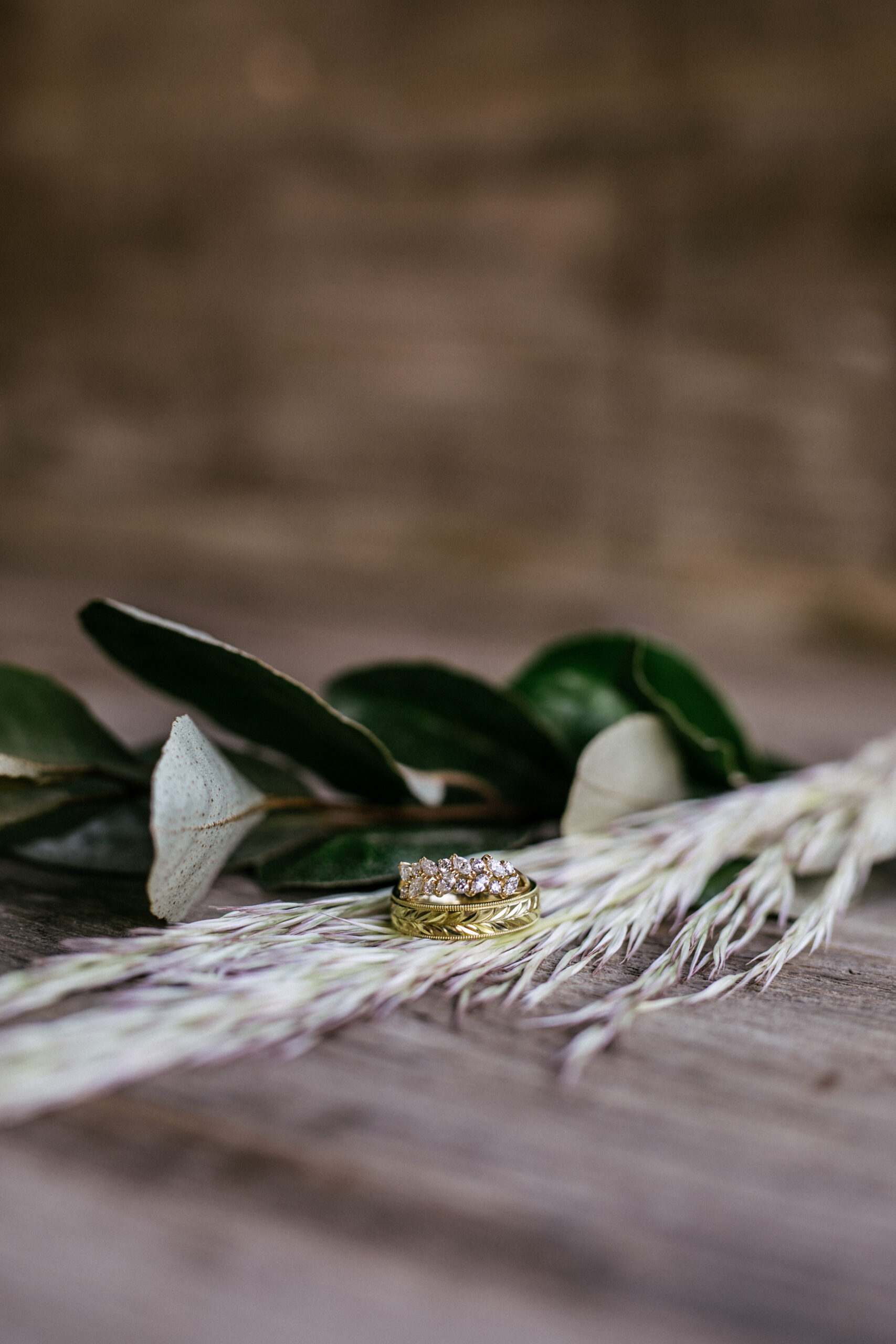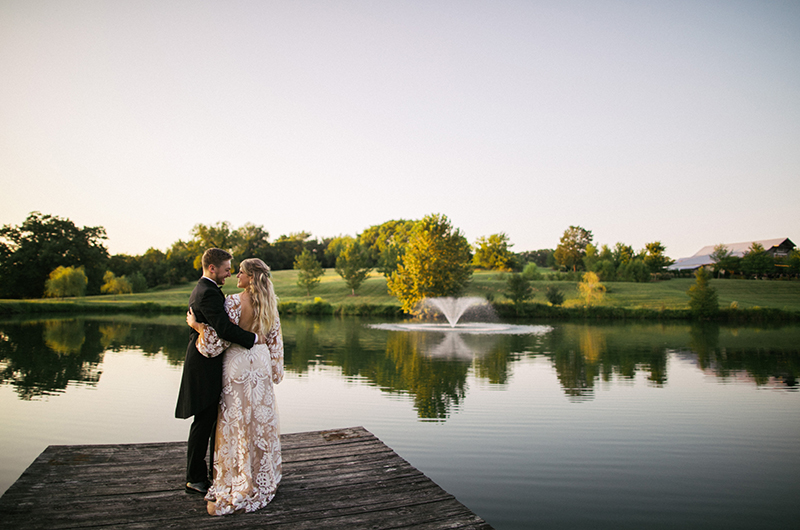 After the ceremony, guests made their way to the patio to enjoy cocktails and hors d'oeuvres while watching the newly married bride and groom take photographs across the sparkling pond. The reception barn featured a suspended greenery hoop filled with Pampas grass, as well as vintage crystal chandeliers hanging over the sweetheart table to reveal Jean and Brandon's love for the intimate and the organic.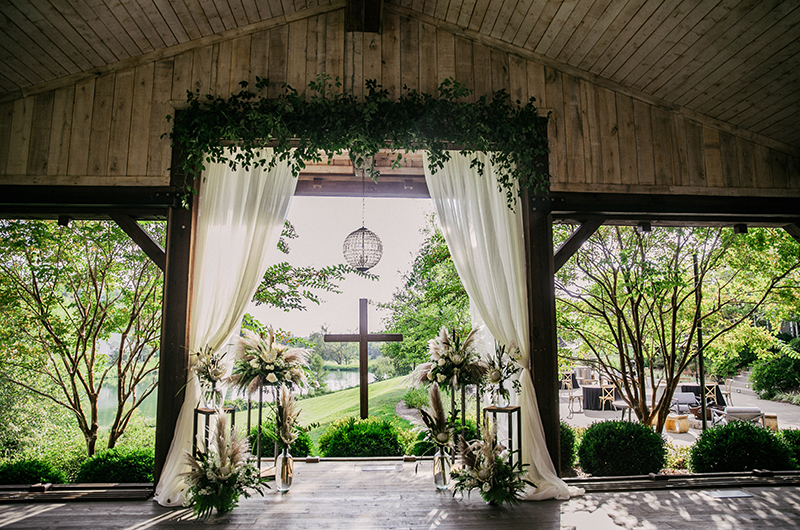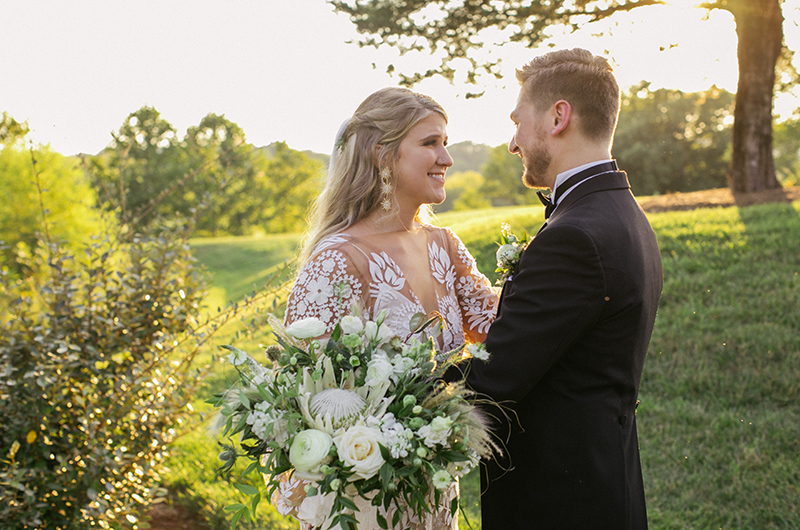 Following the sunset, Jean transitioned to a tan slip beneath her Vita gown and adorned her head with a floral crown. She was ready to dance the night away with her new husband, friends, and family. The newlyweds were sent off with sparklers under a starlit sky to honeymoon in Mexico, in their nuptial bliss.