Natasha Bell and Nikesh Desai were married the morning of July 29, 2019 in an intimate, multicultural ceremony at the Historic DeKalb County Courthouse in Decatur, Georgia. Natasha's father officiated the ceremony, and Nikesh's father led the couple in Indian wedding traditions.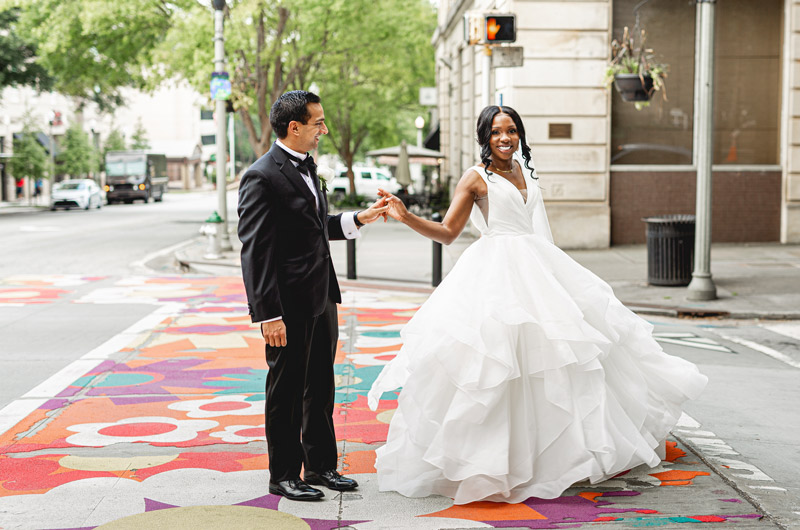 The white-marbled ceremony venue was decorated with luscious green garland and candles, and the bride carried a bouquet of mixed greens and white roses. Natasha's sister was the matron-of-honor and Nikesh's sister stood in as the "best man."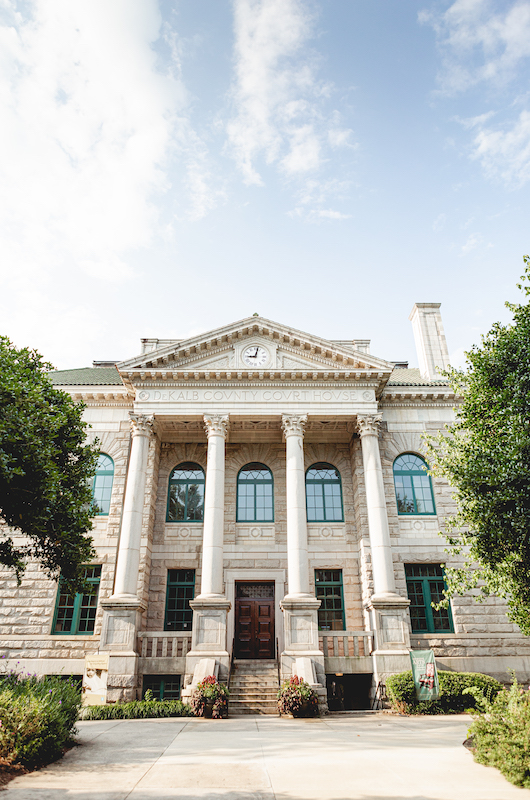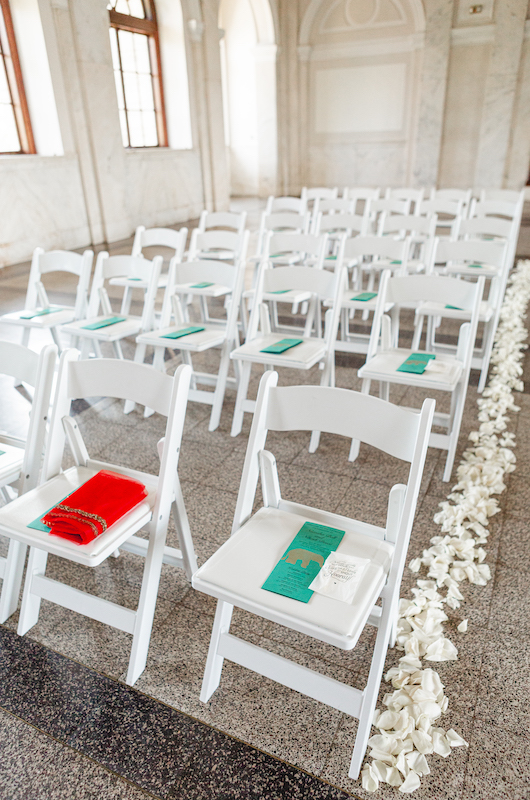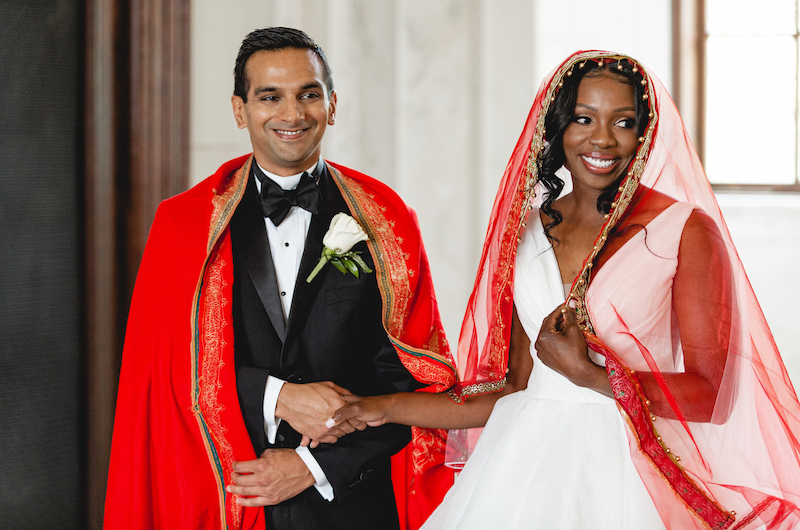 Following the ceremony, guests left the courthouse and walked across the Decatur Square to the Iberian Pig for the reception. The menu included a mix of Spanish and Indian cuisine. Multi-color bouquets of greens, golds, reds, and plums lined long tables. Lunch was served family style and exuded a dinner party with close friends vibe.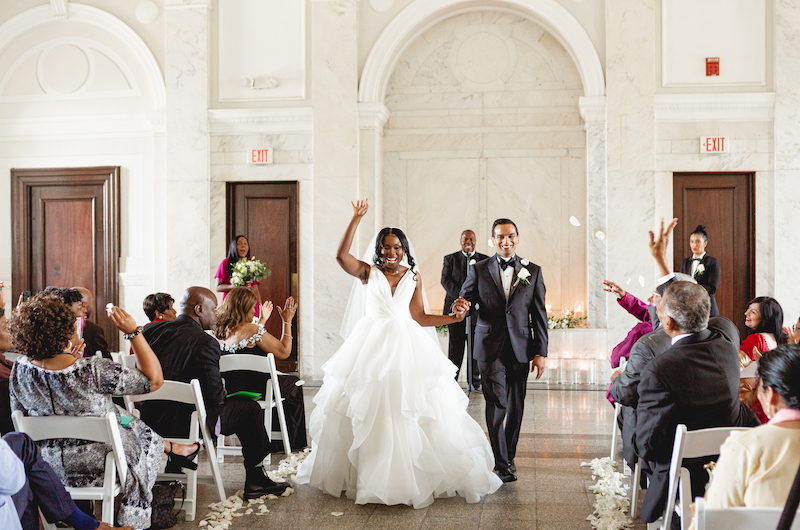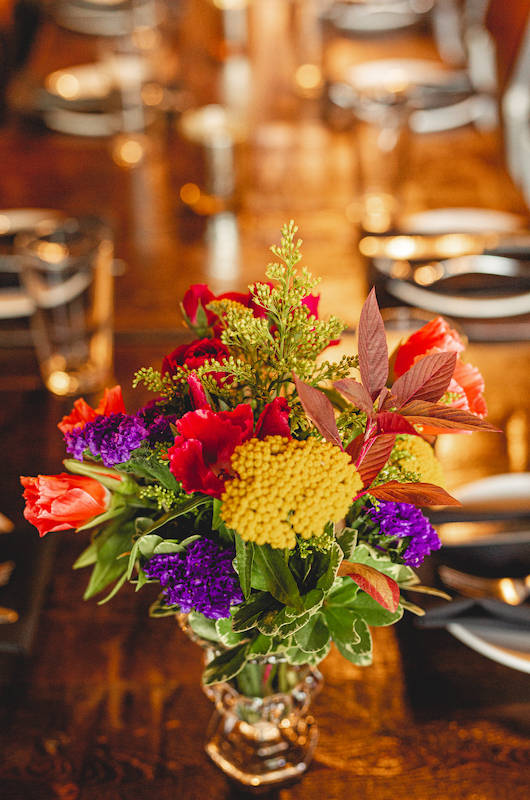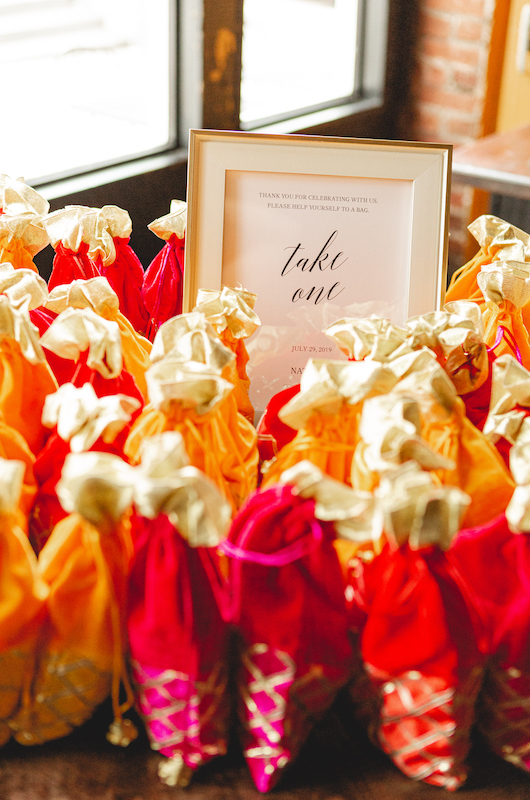 The couple lives in Atlanta, Georgia, so wedding favors were mini Coca-Colas and peach jam from a local farm in beautiful gift bags from India. Ladies were also given colorful parasols imported from India. The newlyweds hope to honeymoon in South Africa and Namibia once COVID-19 travel restrictions are lifted.