When Patti Armstrong stepped out of her father's Cadillac Fleetwood at church nearly 30 years ago, Chad Hagwood was immediately drawn to her beauty. After some time spent getting to know each other, Chad whisked Patti away in his Chrysler LeBaron for their first date, not knowing then that Patti would be his future wife, and they would eventually wed in an elegant wedding at The Club in Birmingham, Alabama.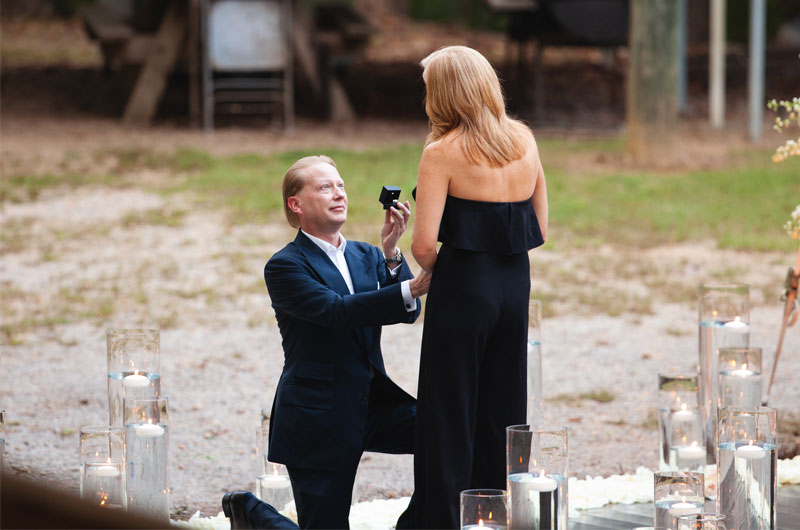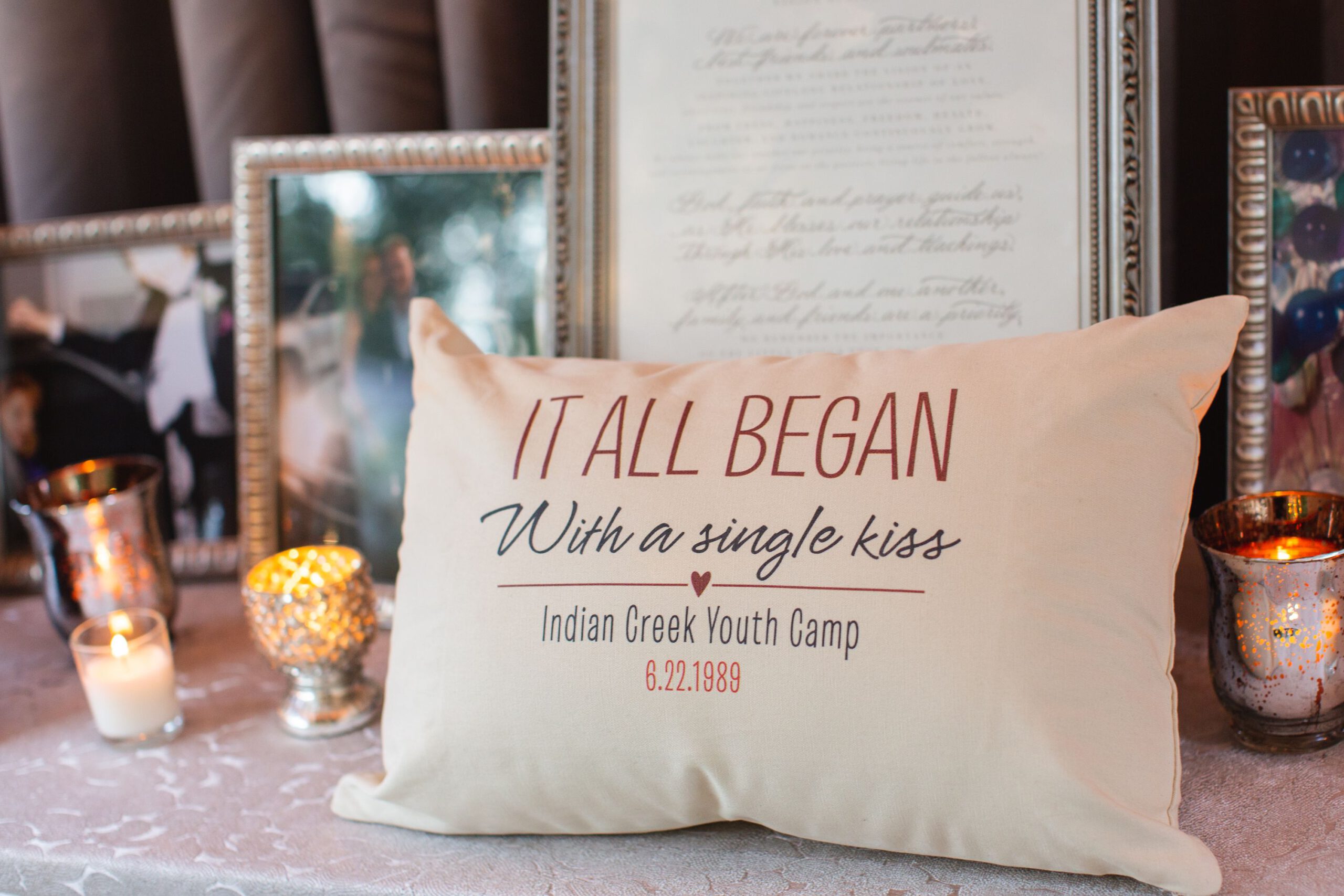 Several months after their first date, Chad planned to spend a week at Alabama's Indian Creek Youth Camp and immediately wondered how he could get Patti there. Knowing her radiant personality would make her an amazing addition to the camp staff, Chad put Patti's name into a hat to be drawn for a counselor position, and luckily, Patti accepted.
During a quiet night at the camp, Patti and Chad quickly realized they were much more than just friends. The couple shared their first kiss under the stars that night, and Chad immediately knew Patti was "the one," even as a teenager.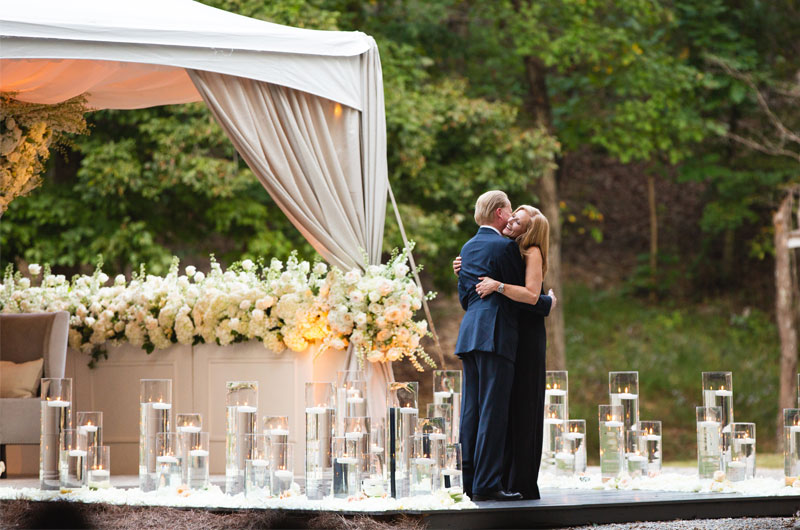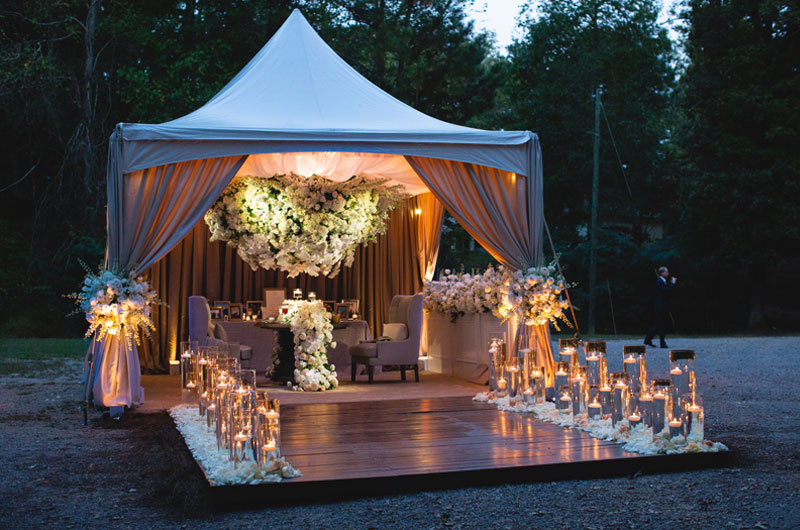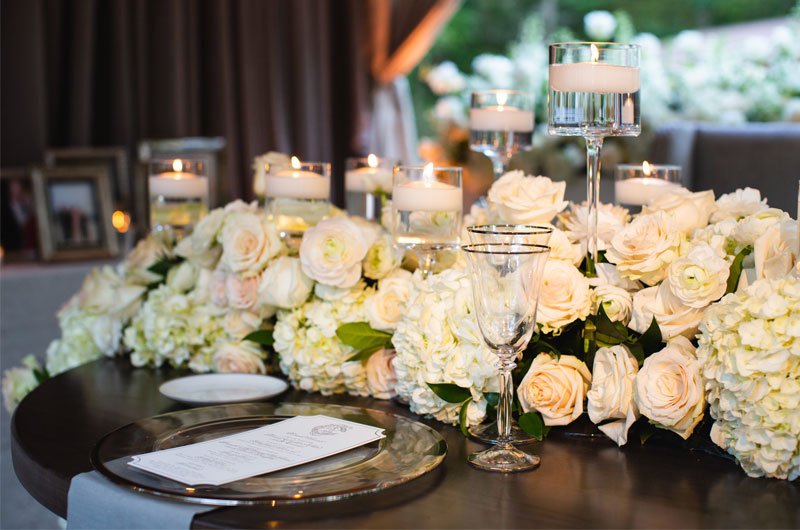 After dating on and off in high school, college, and their early professional careers, Patti and Chad's relationship took a 20-year hiatus, but their love for each other never went away. Every day for 30 years, Chad never stopped thinking about Patti, often calling her his definition of perfection. Even after all the time spent apart, Patti and Chad both knew God destined them to be together.
One night, Patti and her brother decided to have dinner at Highlands Bar & Grill to celebrate her birthday. Upon walking through the restaurant's door, Patti and Chad immediately recognized each other and spent the night talking, laughing, and reminiscing on their past. This marked the beginning of these high school sweethearts' rekindled love.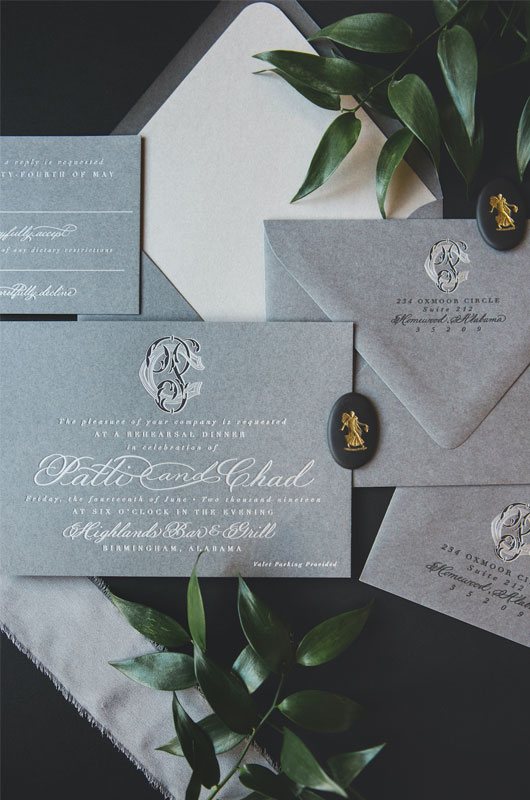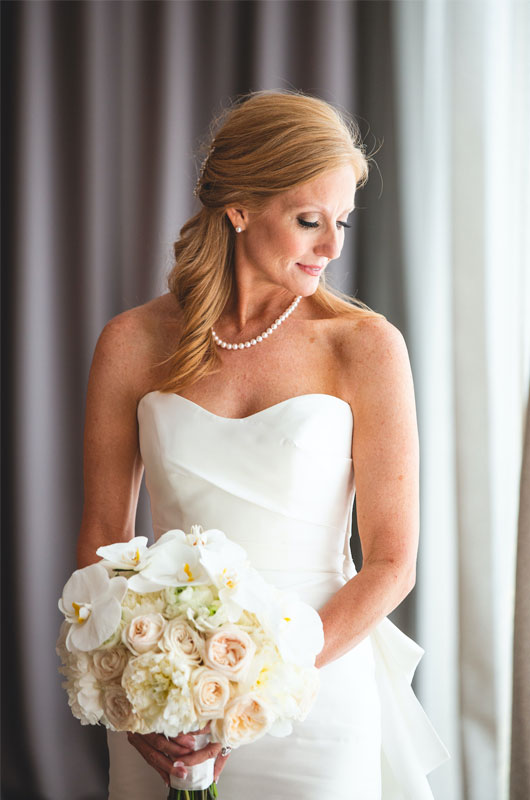 Both Patti and Chad call their love story one of the most amazing stories anybody will hear, but they are not surprised at their re-connection. The pair often says "true love will always find its way home," and that's exactly what happened with Patti and Chad. Later on, Chad proposed to Patti at Indian Creek Youth Camp, on the exact spot where the couple shared their first kiss.
The proposal design featured lush white roses, countless sentimental photos, and tea-light candles that made for an elegant autumn glow. After saying "yes" to her new forever, Patti and Chad enjoyed a private meal by James Beard-award-winning Chef Chris Hastings at a table that would later become their wedding reception dining table. The proposal details were just a small glimpse of the grandeur that would unfold at Patti and Chad's 500-guest wedding.
Chad and Patti concluded their proposal night with a traditional camp bonfire under string lights and the starry night sky–an ode to their love story's beginning.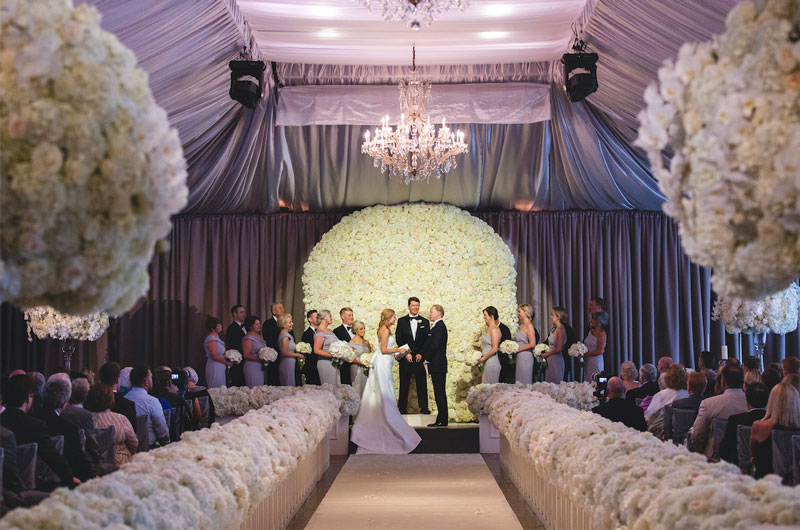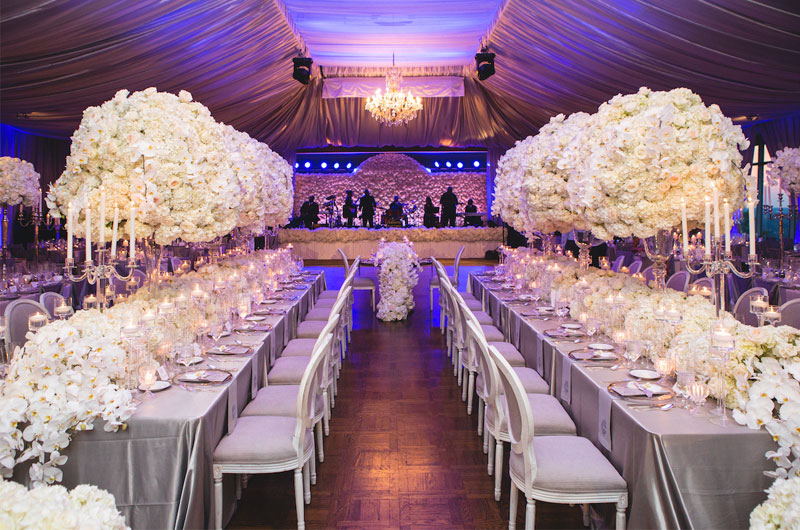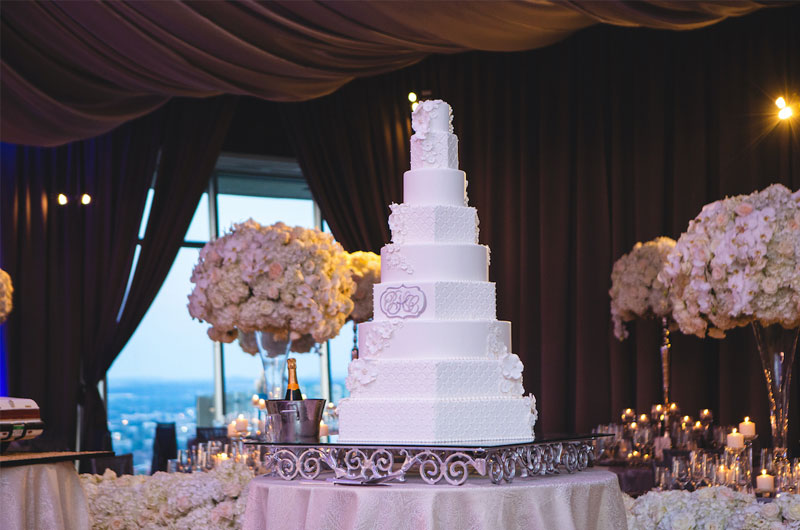 Patti and Chad married on June 15, 2019. Much like their proposal décor, the couple's wedding day was adorned with luxurious white florals including 10,000 hydrangeas and phalaenopsis orchids, and over 15,000 white roses and peonies. No shortage of luxurious details was left out in planning Patti and Chad's wedding. From the couple's meaningful wedding songs to personally written vows, guests were moved to tears to see the newest stage of Patti and Chad's 30-year love story unfold.
After guests celebrated Chad and Patti's nuptials, they enjoyed a sunset cocktail hour overlooking the Magic City skyline. Guests then enjoyed a multi-course seated dinner and danced the night away to a hand selected set list, which celebrated milestones of Chad and Patti's long history.
The couple wanted to honor their friends and family for being there every step of the journey. Guests received beautiful gift boxes with an emphasis on Birmingham specialties as they walked into their hotel rooms. Upon departure from the reception, guests were surprised with personalized notepads, bottles of water, and chocolate truffles in their cars.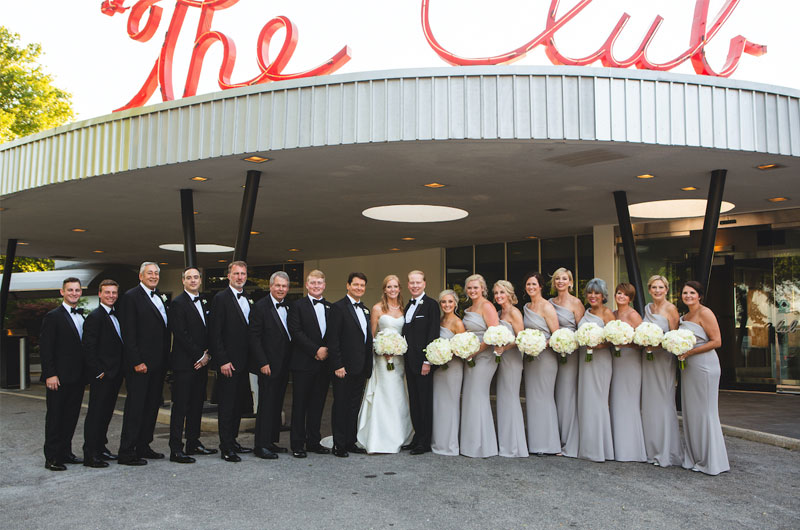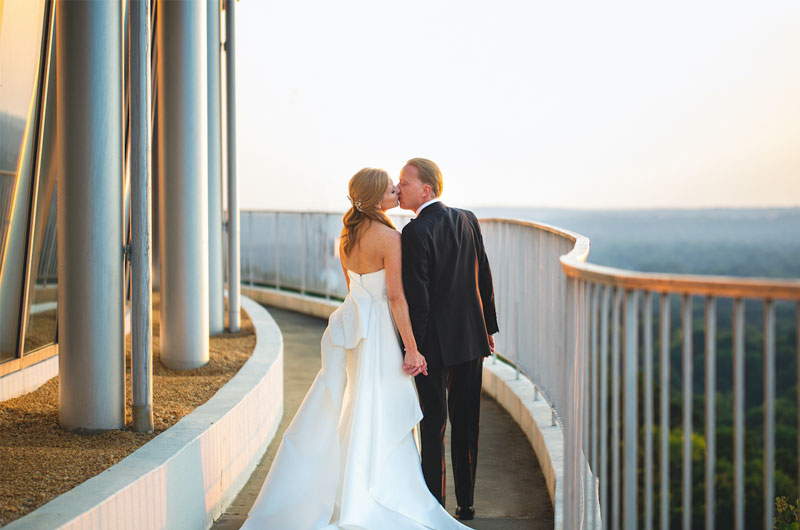 At midnight, Patti and Chad's elegant wedding at The Club ended with friends and family showering the newlyweds with a white rose petal sendoff before the couple drove down a sparkler-lined street in their treasured Chrysler LeBaron – the very the same car that had been part of their love story since its infancy.