UPDATE:  THIS SWEEPSTAKES HAS EXPIRED.  PLEASE CHECK BACK FOR FUTURE SWEEPSTAKES.
As countless couples across America have had to cancel, postpone or reimagine their dream wedding due to Coronavirus, their Honeymoon plans have also been put on hold or significantly delayed.
In response, Rosé All Day is asking for couples to share their story in exchange for a winning dream honeymoon. Why? We want to weave together the untold wedding stories of 2020, prove that love is not canceled and, well, because everyone deserves a trip after this year.
The winning couple will get to choose from four potential dream honeymoons with three specifically crafted for those determined to socially distance: 
Are you the idyllic, romantic bride/groom? We'll whisk you away to our Chateau in France.

More of the rugged, outdoors type? Let's saddle you and your loved one up in a decked-out, socially distance RV for a cross-country road trip.

Eager to get this honeymoon party started but uncomfortable leaving your neck of the woods? Sounds perfect for a locally booked staycation rental through VRBO or similar housing share site.

If none of these sound like the honeymoon you had in mind, no worries. We'll give you $5,000 cash to use how you'd like for your dream trip.
Love does conquer all and we want to hear how!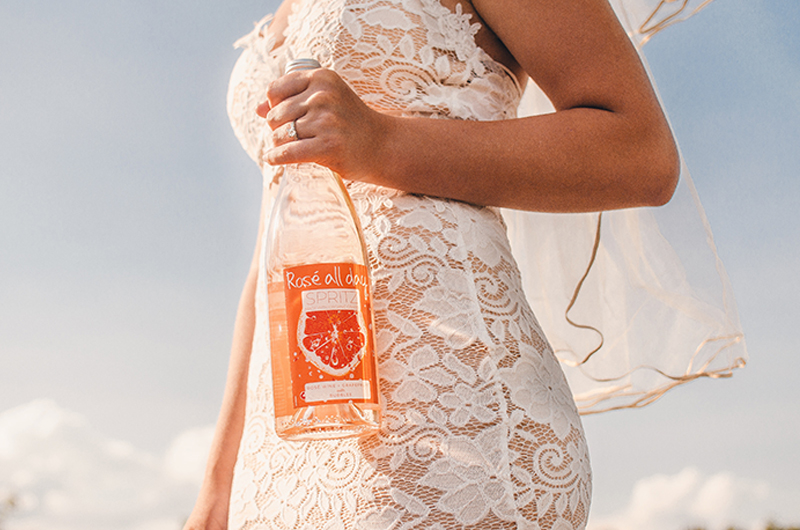 So, how do you enter?
1. Follow @rose_all_day on Instagram
2. Throughout the wedding season (July 21th – September 7th) tell us your story! We'll accept any means through Instagram – video, photos with captions, written notes (either in a static post or story), a poem, or any other way you know how!
3. Tag any and all of those posts @rose_all_day and #MyRADWeddingStory so we can see them!
Note: if your social is set to private, please DM us your entry so we can see it
And, how's the winner chosen?
We're looking for both a compelling story and also a creative way the story's told. We're looking to be moved either to laughter or to tears. Interesting logistics? Definitely into that also. Most of all, we'll be on the lookout for a unique means in which you're telling your story (did you create a photoshoot to recreate your engagement? Use real video from your Zoom wedding? Write a poem?)