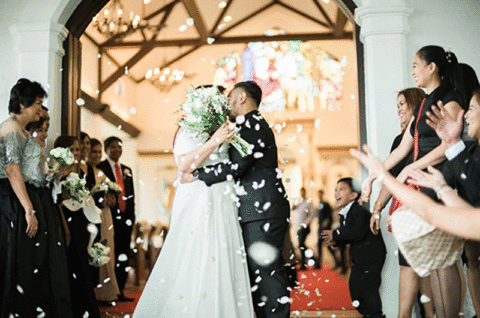 Joanarc & Brian
Tagaytay City, Philippines
February 27,2016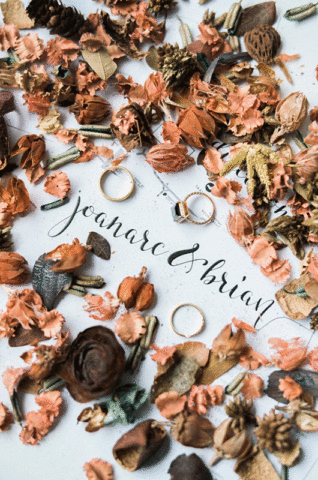 We met in college. We're both taking up Journalism at the University of Sto. Tomas. We were friends and hang out with the same group but we became close during our last year in college. We were both in problematic relationships and commiserated with each other. We stayed close until after graduation, getting coffee and drinking after work but it wasn't until three years after graduation when we first kissed. We've been together ever since. 🙂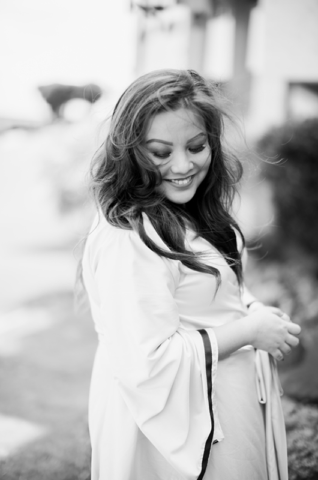 We had a year and a half to prepare so it was relatively easy. Also, I think we had an advantage because I work in PR so I handle a lot of events. My mom helped with the venue, I looked for our florist, wedding coordinator, the photographer, and the videographer. Brian looked for the band and handled the technical stuff.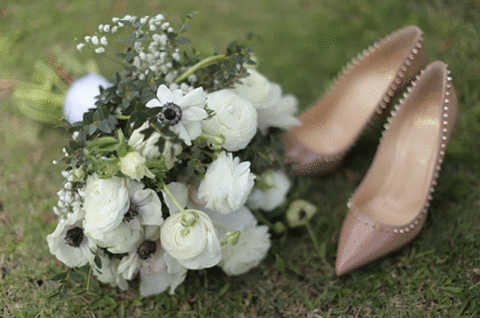 I was relaxed the entire morning until we drove up to the church. As soon as I stepped out of the car and stood before the church's closed doors, I felt nervous. When the doors opened I cried upon seeing everyone – our friends, our families, and our colleagues. I only stopped because I saw Brian bawling. It surprised me because I've never seen him cry.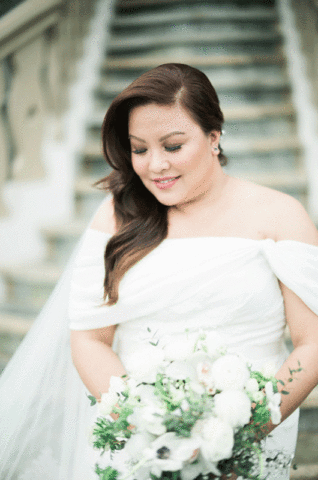 It's different here in the Philippines, we stayed until the end and hung out with our friends.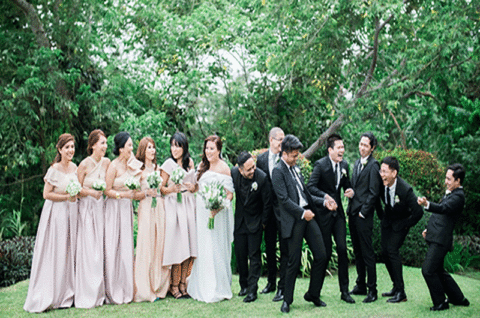 To every bride out there, "just cherish every moment, every detail that you've spent months preparing!"
:: credits ::
{  photographer: Toto Villaruel | videographer: Dreamechanics | ceremony venue: Madre de Dios Chapel | reception venue: Midlands Clubhouse | bride's dress: Vania Romoff | bride's shoes: Christian Louboutin | bride's robe: Mara Chua | bridesmaid dresses: Mara Chua | groom's attire: Felipe & Sons | hairstylist: Jan Edrosolan | makeup artist: Gery Penaso | bouquets: Serge Igonia | flowers & decor: Serge Igonia | event stylist: Serge Igonia | cake baker: Sweet Solutions | catering: Tagaytay Highlands | invitations & stationery: Katrina Tapang and Tefiny Tulod | wedding planner/coordinator: Kiss The Girl }