"He Said, She Said" Same Great Place, Two Different Takes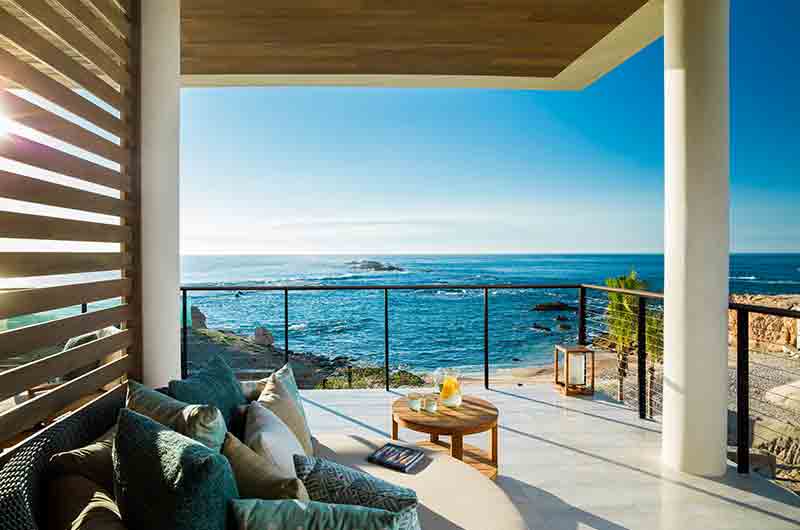 Get Acquainted
Opened in spring of 2017, Cabo San Lucas newest beachfront resort Chileno Bay Resort & Residences pairs contemporary elegance with an active, engaging environment boasting high-end Baja flair. The resort features 60 hotel rooms and 32 two-, three- and four-bedroom villas, three open-air restaurants, a full-service spa, a water-sports activity center, and a spectacular three-tiered zero-edge pool descending to the sandy beach.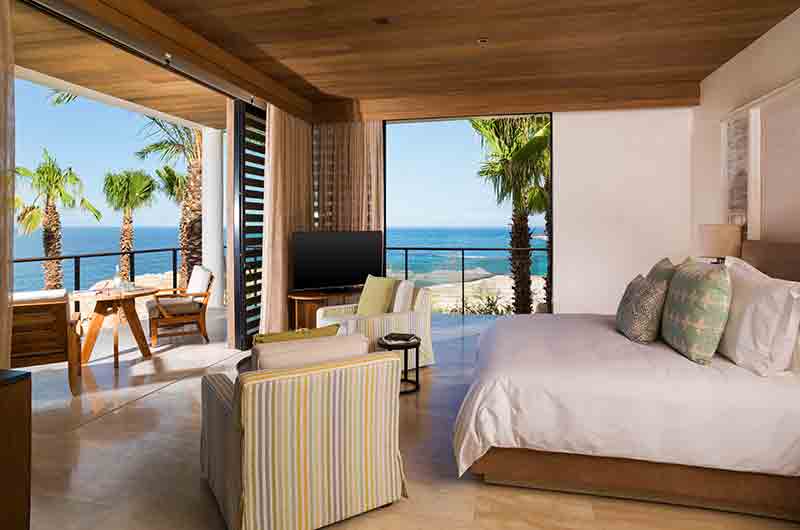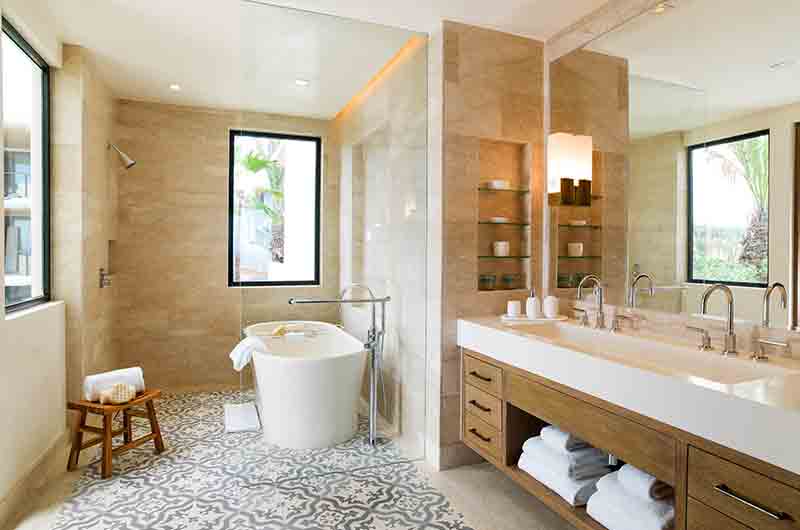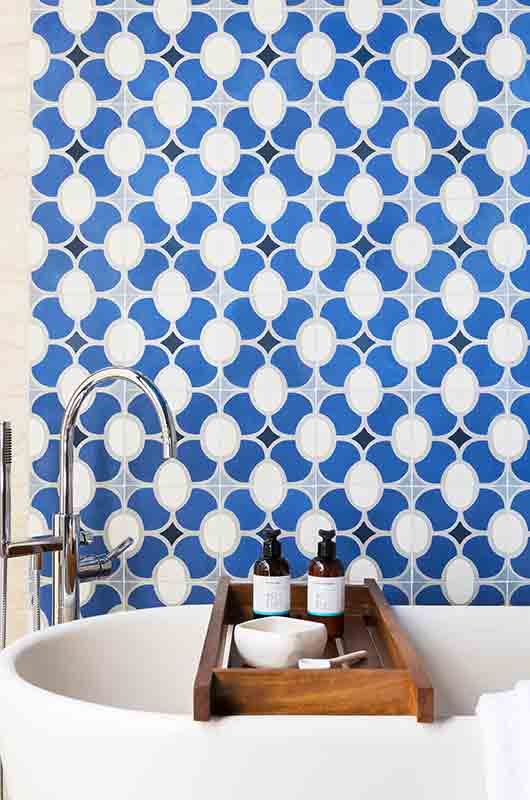 She Simply Adores
Chileno Bay Resort Spa—State-of-the-art amenities during "The Ritual" hydrotherapy experience include Mexico's only Himalayan salt room and breathtaking Baja desert-inspired décor.
Modern guestroom villas—Featuring an outdoor shower, free-standing tub and fireplace, and a specialty agave cocktail prepared upon arrival.
Morning fitness—The sandy space at the edge of Chileno Bay's infinity pool is a natural platform for morning boot-camp-style, yoga and pilates classes led by renowned instructors.
He Simply Adores
H20 Cave watersports center—Instructor-guided kayaking, snorkeling, and stand-up paddle-boarding offerings are first-come, first-serve and complimentary to resort guests.
Poolside bungalows—A three-tiered infinity pool, the striking centerpiece of Chileno Bay, is draped with private bungalows with amenities including elegant day beds, fresh fruit and refreshments, bottle service, foot massages and luxurious privacy.
Theatre—A just-opened twenty-seat theatre is available for private screenings, popular sports game showings and open-invitation community movies.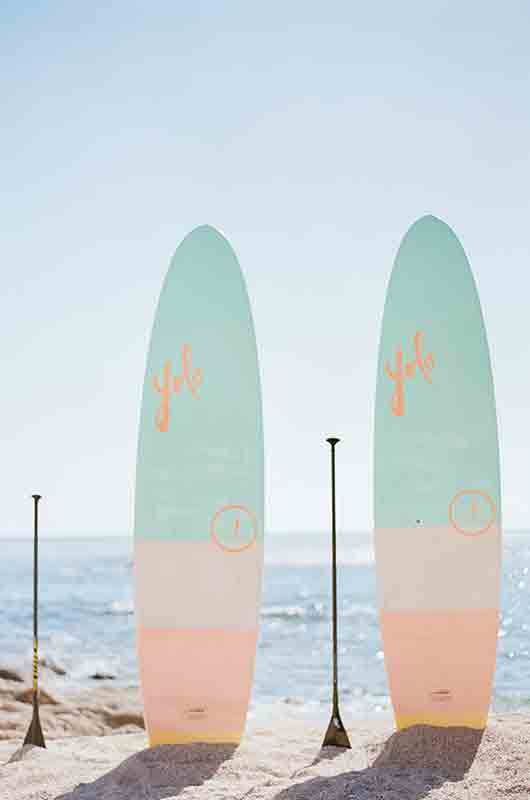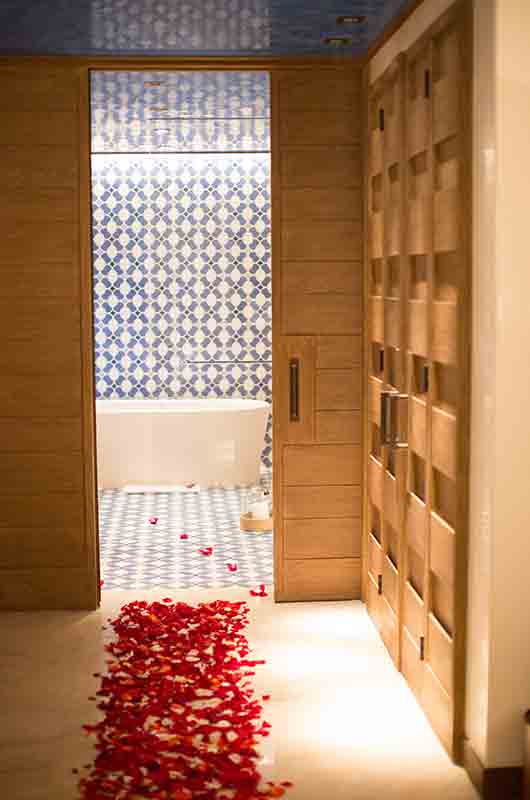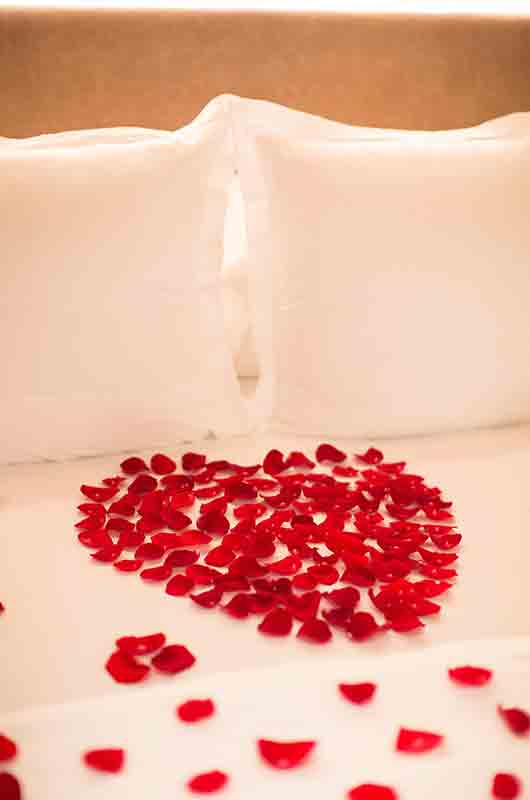 Get the Dish
COMAL – The open-air Latin-American concept overlooking the Sea of Cortez offers a fresh, contemporary take on regional cuisine including stunning shared plates of innovative tostadas and oysters along with a unique selection of local agave spirits and award-winning cocktails.
TnT (Tacos and Tequila) Located adjacent to Chileno's infinity pool centerpiece, TnT serves authentic fresh tacos and antojitos ("little cravings") for mid-day fuel. Each evening, fire pits are lit for a romantic and relaxing setting for guests to sip and enjoy the vast collection of tequila spirits under the moonlight.
Both spaces offer enlivening event capabilities and catering for special occasions.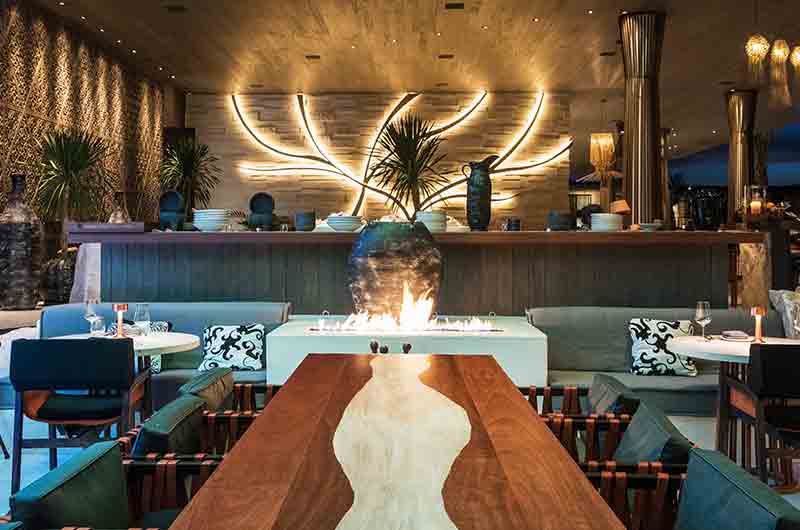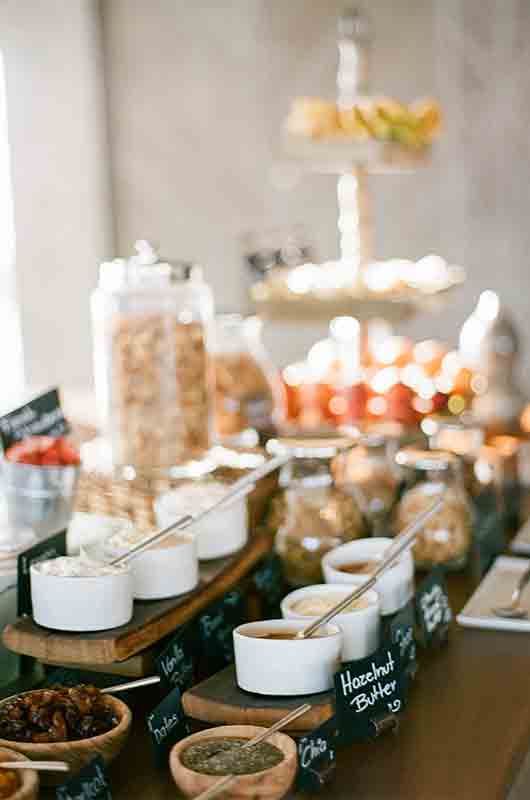 Big Day Details
Chileno Bay Resort & Residences offers a lush, outdoor event lawn and several contemporary event spaces with dramatic ocean views and numerous picturesque enclaves on the sandy coastline. Brides are handed access to The Spa's spacious and fully equipped vanity rooms for spa treatments, makeup and hairstyling. Residences readily accommodate larger families and friend groups for wedding weekends, though intimate affairs on the private sand cove are equally welcomed.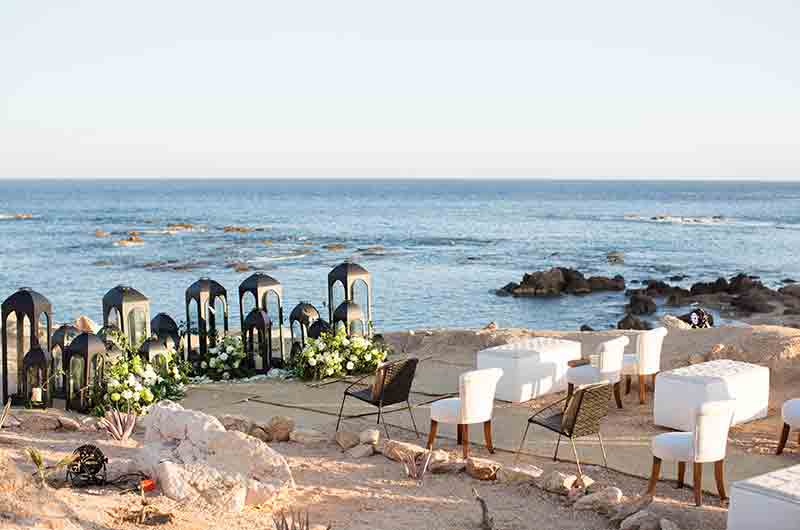 Here's the Scoop
The mix of modern and rustic Mexican flavors and furnishings position Chileno Bay Resort & Residences as the hottest spot for contemporary travel. Approximately just one-year-old, the resort's exquisite details and expansive architecture serve as the ideal Cabo San Lucas destination wedding backdrop – the organic white palette and natural ocean views manage to do the décor heavy-lifting for you! Chileno Bay's lively atmosphere reflects the celebratory energy of couples and wedding parties from sunrise to dusk.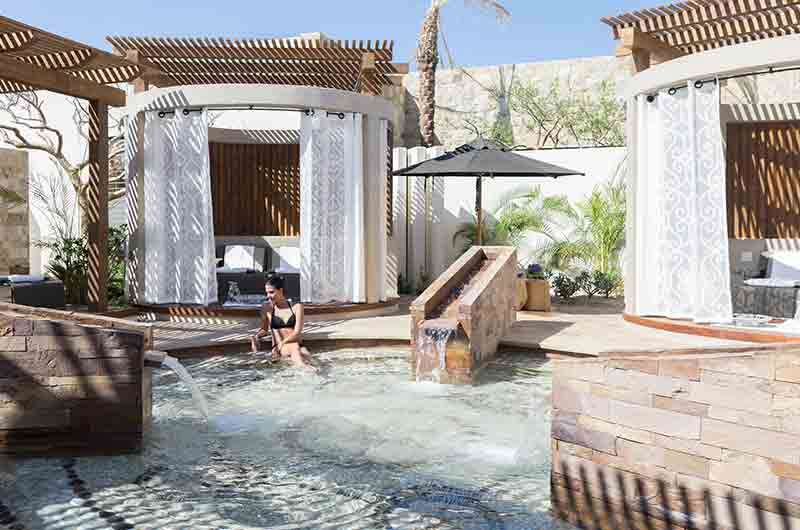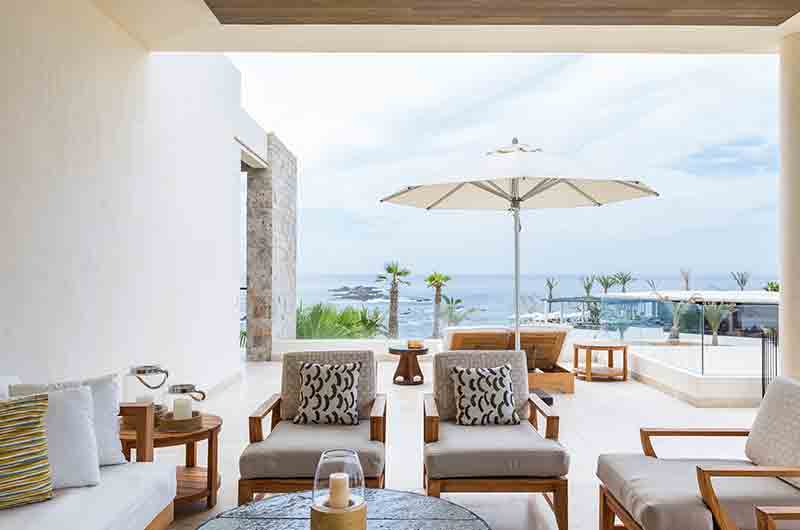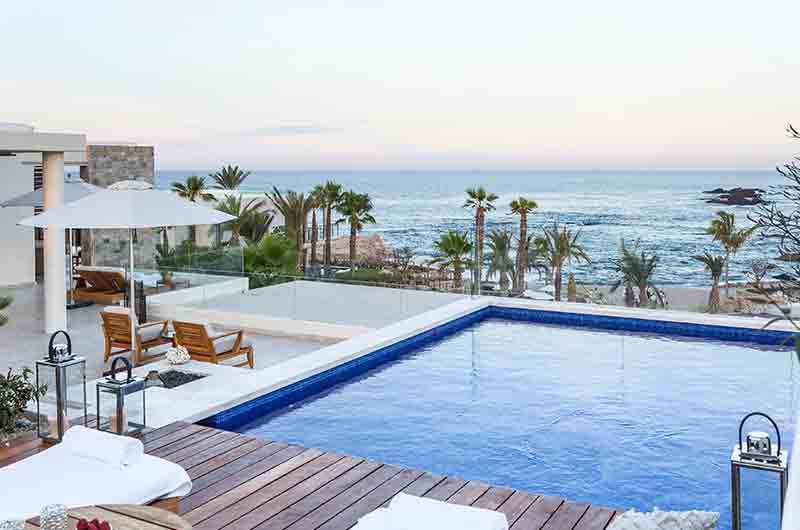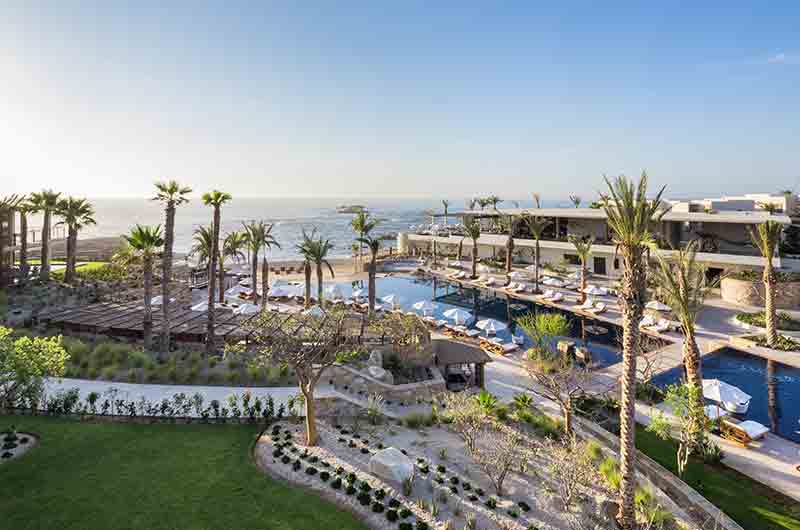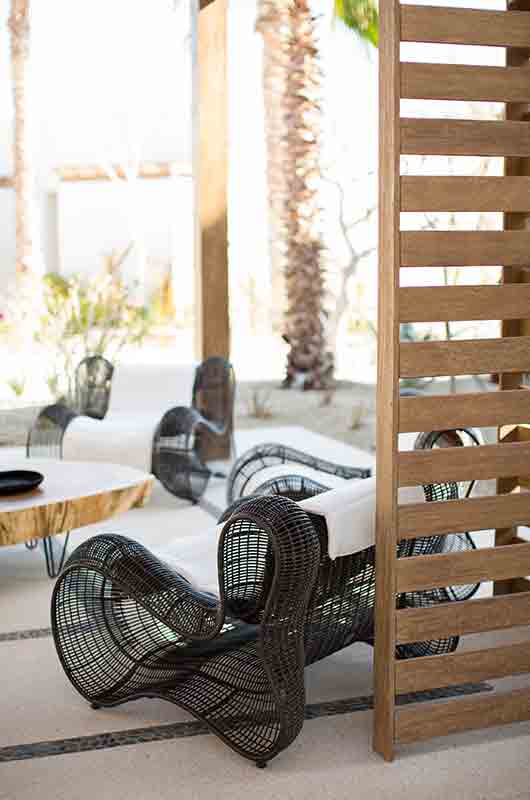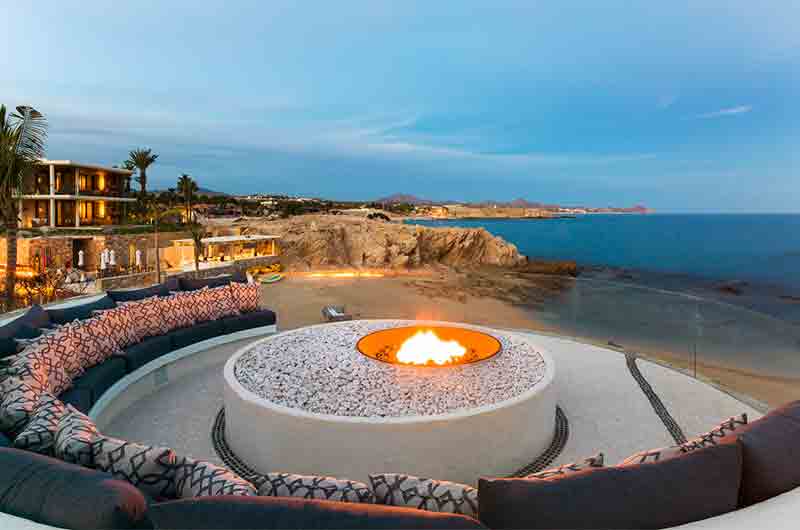 *Auberge Resorts Collection provides a portfolio of unmatched resort experiences across the globe, with a pair of world-class properties in Cabo San Lucas, Mexico. Complimentary transportation between Chileno Bay Resort & Residences (link this story here with the Esperanza story here) and Esperanza, both Auberge Resorts Collections and allow guests to experience the breathtaking beauty of two top-tier wedding destinations.