Erin O'Keefe & Nash Harloe
Our Hearts Were Ringing
Married
Sep 21, 2019
Charleston , South Carolina
Photo Credit
Elisa Bricker Photography
---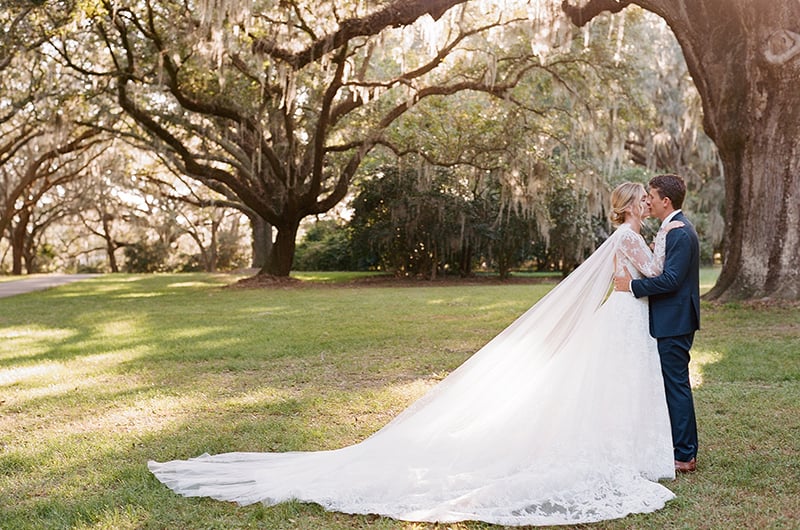 The Proposal
Nash took me on a surprise trip to Big Sur, California for my birthday weekend. On our way there, we stopped at Jade Cove to enjoy the view and let our dog run around for a bit. He pulled out his tripod camera, something that he does often, to get a "family photo" of the three of us. It was then that he asked me to marry him! I was completely taken by surprise and was so happy. We spent the rest of the weekend celebrating at Ventana, a beautiful resort in the area.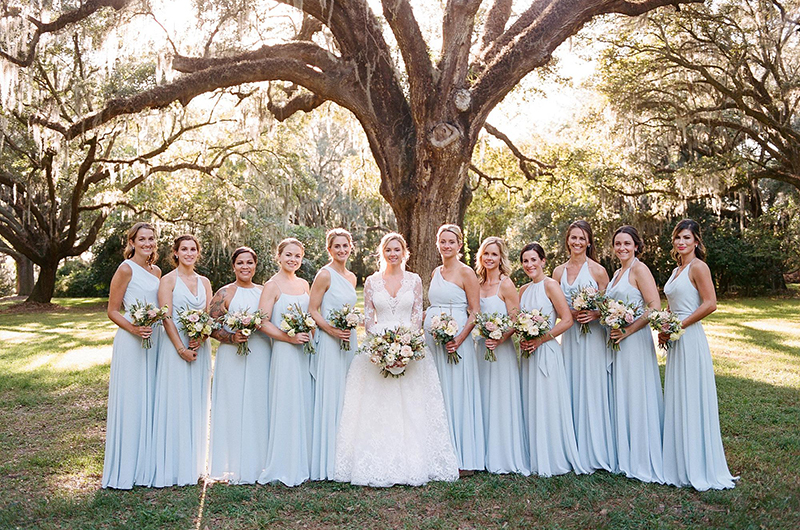 In Preparation
Having such a long engagement made planning pretty low stress! After looking at a number of venues in Charleston, Nash and I decided on Legare Waring House. We knew that we wanted an outdoor reception and felt that the Spanish Moss Oak Trees on the lawn provided the most magical backdrop for our big day. When it came to picking the date, we only had a few options, and felt like it was fate when one of those days was September 21st because I'm a big day of 70's funk music (Earth, Wind, & Fire's "September" talks about this date). My three older sisters also got married in Charleston, so having their valuable input along with my amazing wedding planner, Lauren Fox, made the entire process a lot easier.
The Big Day
Our wedding day was truly perfect and I wish I could live it over and over again! I spent the morning getting ready with my sisters, bridesmaids, nieces, and nephews at my parents house. It was so nice to be able to get ready at home with so many of my loved ones. Our ceremony was at the Summerall Chapel at the Citadel Church where two of my older sisters also married. We had so much fun at the reception and the tents and beautiful lights looked breathtaking under the Oak Trees on the lawn. It was a magical 24 hours!
The Retreat
Our honeymoon was an amazing adventure. We spent a week in Bali exploring Canggu, Uluwatu, and Ubud. After that, we flew to a nearby island, Sumba, and spent a week at a resort there. It was a once in a lifetime trip where we got to surf, hike to waterfalls, visit a monkey sanctuary, and immerse ourselved in the Indonesian cultures and traditions.