A Few Tips & Tricks for the Big Day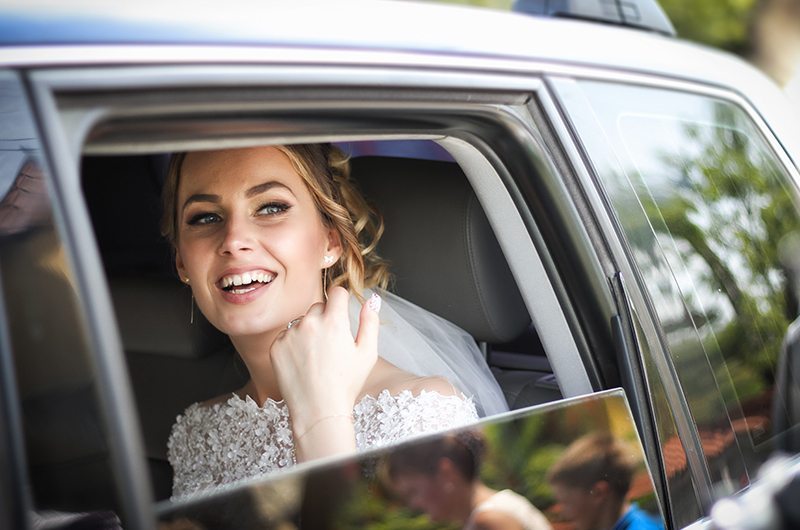 1) Eyebrow Threading
Every bride wants her brows to look perfect on her wedding day! Rather than home waxing or plucking, why not treat yourself to a job done by a pro? The biggest benefits of threading are that it is much more precise and less painful than waxing or plucking the hairs one by one. However, if it's your first time, you should definitely not have your threading done the day before your wedding. Everyone's skin is different, and you wouldn't want your skin to have a bad reaction on your wedding day!
2) Microblading
Another treatment to get those brows looking perfect for your big day is microblading. Since thick, fierce brows are (and forever will be) in style, microblading is a perfect treatment for brides who may have thinner brows and want to amp up the volume. Microblading is the process of inserting semi-permanent cosmetic pigments into the skin beneath the brows in order to create a more full, enhanced look. Put simply, microblading is basically (semi-permanently) tattooing on thicker brows!
3) Skin Blading
In our opinion, skin blading is a much better option for hair removal than waxing. Not only is blading a completely painless way to remove peach fuzz, but it also helps to scrape away dead skin cells, which can treat dull skin tone, acne scarring, fine lines and more. Blading also makes the skin super smooth, so makeup goes on even more beautifully than normal. Skin blading is an amazing procedure for resurfacing, de-fuzzing and exfoliation – the perfect way to get your skin glowing for the wedding day!
4) Lash Extensions
Lash extensions are an amazing alternative to using falsies on your big day. With false lashes, you have to worry about the possibility of your lashes peeling off, looking too false and whether or not the chemicals in the lash glue will bother your eyes, which is an issue no bride should deal with on her big day. Unlike falsies, lash extensions give a more natural look while still providing the fullness you seek. There are a few things to consider when getting lash extensions, though. First, it is imperative that you seek out a licensed professional. Tthe safety of your eyesight is important. Second, extensions require more upkeep than falsies. Third, you will have to cut out oil-based makeup products when wearing lash extensions, as they can cause the lashes to fall out prematurely. Lash extensions are a little more pricey than falsies, but they last longer than a pair of false lashes that you'd have to keep reapplying, meaning your lashes will still look fabulous during your rehearsal, ceremony and laid-back honeymoon days.
5) Waxing
Now we're back to hair removal. We all know that shaving is a pretty annoying part of most women's everyday beauty routine. If you want your skin to be silky smooth for your big day (and honeymoon) but would rather not deal with pesky razors and the risk that you might miss a spot, full-body waxing is a great hair removal option. Waxing typically gives the best and longest-lasting results of any hair removal method. If you've never waxed a particular area before, be sure to do a trial run about a month prior to your pre-wedding appointment. Unexpected skin irritation would really put a downer on what's meant to be the best day of a bride's life. For the pre-wedding appointment, you should typically book around 2-3 days before just to give your skin a brief period to calm down before the big day.
6) Teeth Whitening
Every bride wants to have a beautiful smile on her wedding day, especially since it will be seen so much. If you're a lady who loves coffee (which we know stains our teeth, but we can't live without), teeth whitening is important to consider for your wedding day. Of course your photographer can whiten your teeth in photos, but why not make sure your smile is pearly white for the real deal too?
7) Dip Manicures
Powder dip manicures are a perfect wedding day nail treatment because they're less damaging to your nails than acrylics and last much longer than gels or regular polish. Celebrity manicurist, Erica Marton, calls them a "diet acrylic" nail, so not quite as safe for your nails as a gel or shellac, but better than having full-blown acrylic nails. The best part about getting a dip manicure is that it's super long-lasting, so your nails should stay picture perfect through the rehearsal dinner, ceremony, and honeymoon!