Submit A Styled Shoot To Southern Bride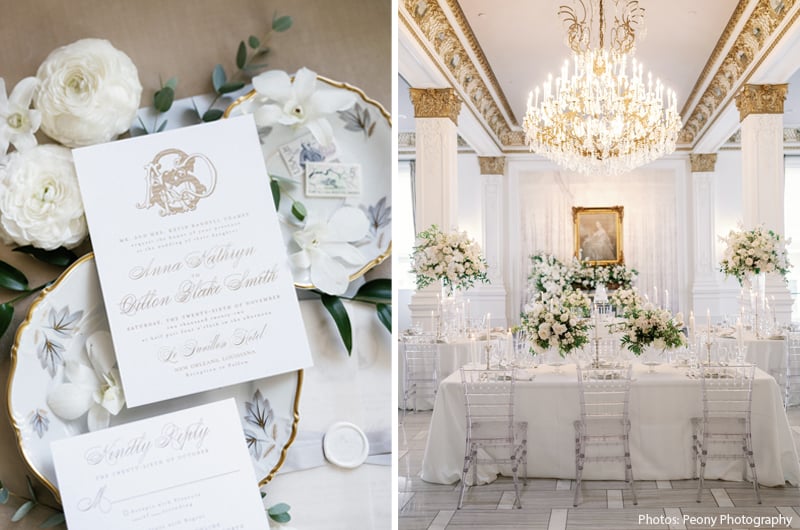 Images above are featured in the upcoming Summer/Fall 2023 Southern Bride Magazine
Thank you for your interest in submitting your Styled Shoot with Southern Bride!
Southern Bride will continue to strive to be a bride's expert source of celebration and inspiration. We hope that by sharing Styled Shoots, we can honor the time and creativity to, inspire couples who are beginning to plan their own, and showcase professionals who grace the wedding industry with their creativity and innovation. And, it brings us great pleasure to provide a resource for brides to have in their own hands, their phones, and desktop, from engagement through planning their big day and beyond.
Allow us to join the ranks of all talented businesses and to do what we do best: painting a picture of Styled Shoot that's as vivid as your vision and the photos you submit, curating an inspiration that provides brides with the tangible ideas that can be executed by wedding professionals.
Please note, from the hundreds of submissions we receive – we will select approximately 8-15 Styled Shoots for each issue (approximately 25% of total submissions selected). Special Introductory pricing is as follows:
This is a two-step process that starts with
STEP ONE – SUBMISSION OF STYLED SHOOT AND REVIEW
REQUIRES A NON-REFUNDABLE SUBMISSION FEE: $35
Publication fees will be due upon acceptance.
STEP TWO – SELECTION OF PUBLICATION TYPE and AGREEMENT TO PAY PUBLICATION FEE – pending acceptance
STYLED SHOOT
MAGAZINE OPTIONS:
5 pages:  $1500 / 400-word count (18-25 images – depending on layout)
3 pages:  $950 / 400-word count (14-18 images – depending on layout)
2 pages:  $650 / 400-word count (6-14 images – depending on layout)
1 page:  $350 / 400-word count (4-6 images – depending on layout)
INCLUDES:  Each magazine option features include a description of the Styled Shoot. The Styled Shoot will also appear as a complimentary blog post with appropriate links and with social media promotion with appropriate vendor tagging. We also include a digital PDF copy of the feature for sharing.
*All PRINT submissions are subject to approval and if selected, you will be notified by March 30th for the summer/fall issue and Sept 30 for the winter/spring issue
WEBSITE OPTION
$200 / 400-word count includes (14-20 images / Video)
INCLUDES: Each online option features include complimentary social media promotions. All submissions are subject to approval and will be notified within 1-3 weeks of submission.
MAKE NOTE: All Styled Shoot vendors lists will be included at the end of each Styled Shoot.
This is NOT a PAY TO PLAY promotion. Southern Bride will continue to select the Styled Shoots (25% percent of the Styled Shoots submitted are selected). You are not automatically published because the Styled Shoot was submitted.
Southern Bride reserves the right to final approval of all Styled Shoot submissions.
Although most of our Styled Shoots are located in and influenced by the south, we believe the Southern Bride experience transcends geography and welcome submissions beyond the southern region. Furthermore, we are committed to featuring cultural, racial, and sexual diversity in our submissions. We will take representation into account as we receive each submission and limit our selection in a specific region to 3-4 Styled Shoots per city in order to remain coherent with our vision while honoring our longstanding belief that "there is a Southern Bride in every girl."