With warm weather just around the corner, March is the perfect time to travel, and after the year that we've all had, everyone deserves to unwind and soak in a new destination. But travel looks a little different now, and since it's probably been a while since your last vacation, we rounded up eight travel essentials you need during COVID-19 to be safe and comfortable on your trip.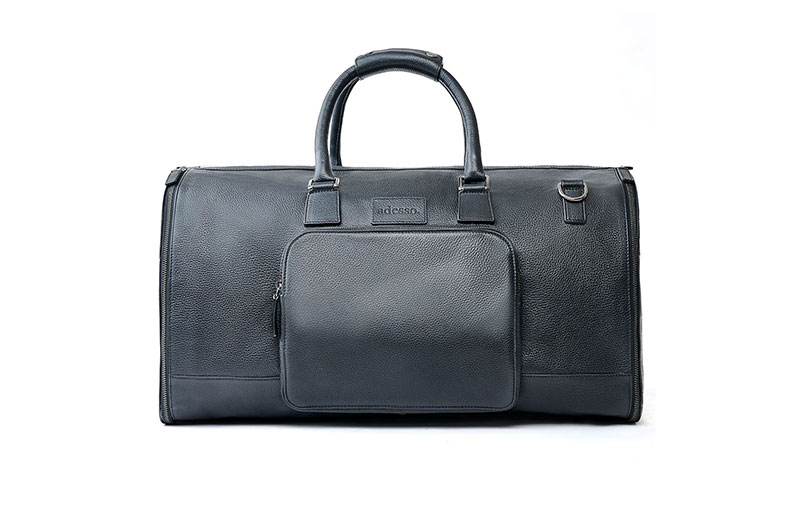 The first thing you need for a luxurious getaway is luggage. This Adesso Men weekender bag is crafted from premium, top-grain leather and fully expands for easy packing and unpacking once you reach your final destination. With multiple interior zippered compartments and two shoe pockets, this bag is both sleek and functional. Adesso Men makes their products in ethical and sustainable factories, so you can feel good about what you're carrying.
Image provided by Adesso Men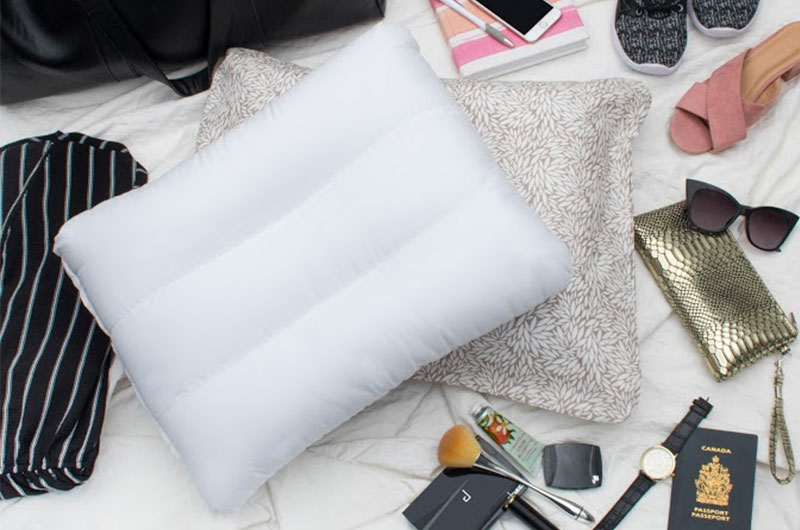 Whether you're traveling somewhere new or your home away from home, this travel pillow from Headleveler will ensure that you are always comfortable. These pillows are small enough to be portable, so they are the perfect addition to your packing list for any destination. Use these pillows while on an airplane, in the passenger seat, or even while turning in for the night at your hotel. Plus, these pillows come in seven different thicknesses, from very soft to very firm, so you can customize them to get your best night's sleep.
Image provided by Headleveler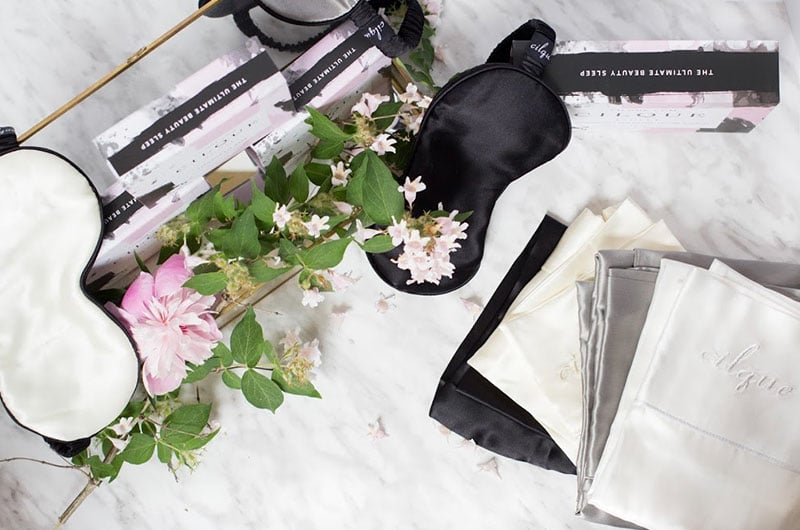 No travel sleeping experience is complete without an eye mask. These Cilque silk eye masks will give you better sleep and help with your beauty regime in a natural way. Not only is it extremely luxurious and comfortable, but you will also prevent premature aging. You will feel refreshed and want to use these eye masks every night!
Image provided by Cilque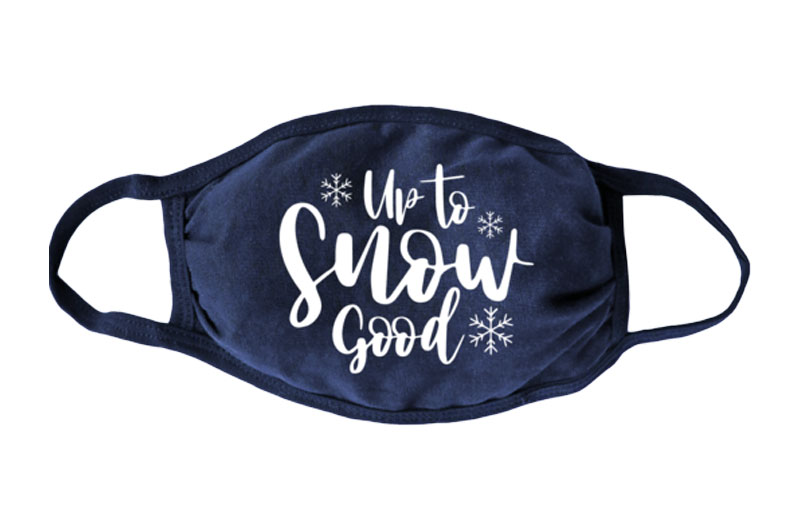 You should always have a few comfortable masks on hand, but when you're on vacation, they should be fashionable too! Giftgowns makes the perfect soft cloth mask that comes adorned with fashionable and fun prints. These machine-washable masks have two layers of cotton, plus a pocket for a filter. Protect yourself and others while you relax and enjoy your vacation. Giftgowns is also donating masks to hospitals in Los Angeles, New York and Canada, so your purchase will benefit essential workers and those working on the front lines.
Image provided by Giftgowns
If you are staying in a hotel, it might be a good idea to disinfect your room upon arrival. Bring a pocket UV sanitizer from UV Care along with you to help you stay germ-free throughout your travels. These portable sanitizers fit easily in your suitcase or carry-on and are convenient for quickly disinfecting mobile phones, countertops, bathrooms, and more. All you have to do is turn on the sanitizer for five seconds and for it to quickly work to mitigate and eliminate harmful germs, bacteria, and viruses.
Image provided by UV Care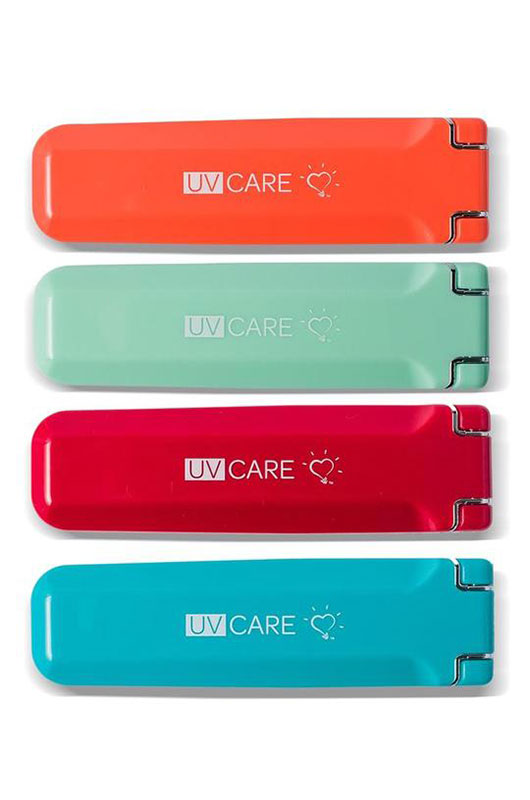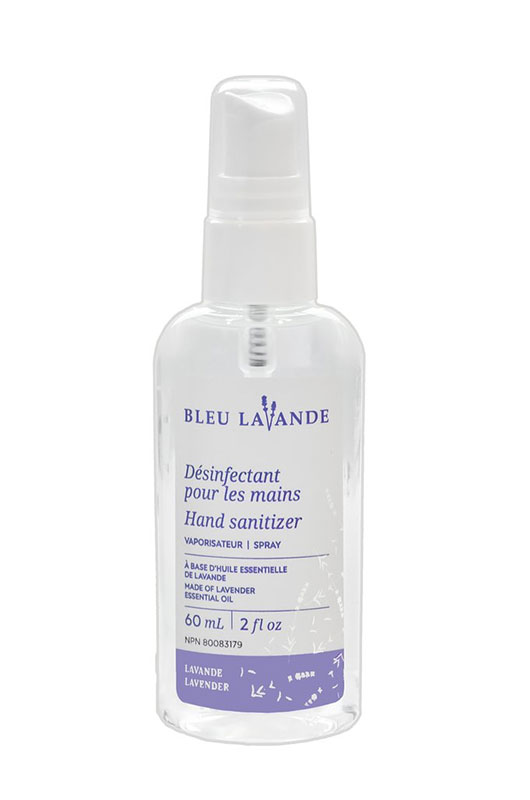 You might want to bring hand sanitizer to keep yourself comfortable and clean during your travels. Bleu Lavande makes an essential oil-infused hand sanitizer to combine safety and a soothing aromatherapy experience. Not only will your body and mind feel soothed, but your hands will also feel hydrated, as this hand sanitizer is made with aloe as opposed to dehydrating chemicals. Because Bleu Lavande products are both vegan and cruelty-free, you can feel good about what you are putting on your body, while also benefiting from the therapeutic scent and benefits of lavender.
Image provided by Bleu Lavande
It's easy to get dehydrated when you're traveling. This thermos from Chalkfulloflove will help you make sure that you're drinking water throughout the day. Take it with you on your road trip or while you walk around a new destination. With its cute color and hand-lettered design, this thermos encourages you to take care of yourself as you tackle the day.
Image provided by Chalkfulloflove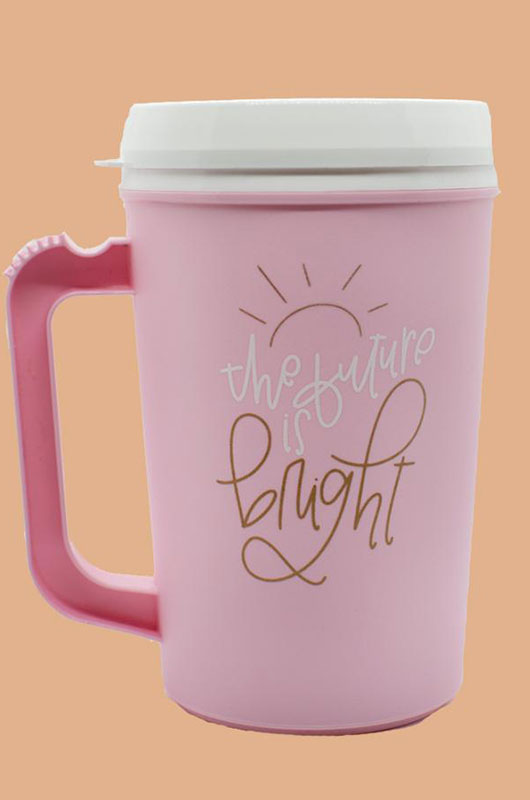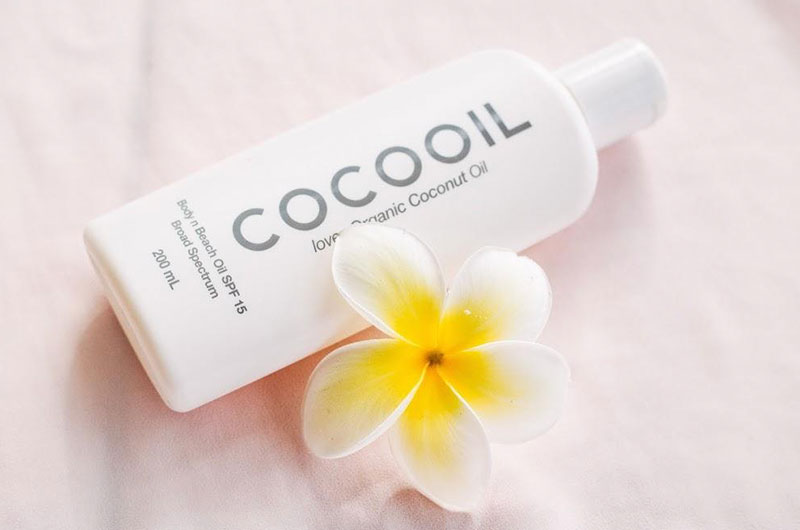 Whether you're traveling to snowy slopes or sandy shores, you should always bring sunscreen with you. CocoOil provides a nourishing range of natural skin products that capture the natural health benefits of organic coconut oil to hydrate and protect your skin while leaving you feeling like you've just walked out of the spa. Their sunscreen protects against the sun's harmful rays, while also nourishing your skin and giving you a vacation glow for some Insta-worthy pictures.
Image provided by CocoOil
Wherever you may be planning to visit this spring, these eight products are travel essentials you need during COVID-19 to be safe and comfortable. Whether you are driving to a local destination or flying across the country, make sure that you plan for ways to protect yourself and others. With these products by your side, all you have to worry about is social distancing and enjoying the view.