Beatriz Ball
Our handmade metal- ware will not tarnish or lose its shine. It can be used with confidence to heat, chill and safely serve food. Available at beatrizball.com.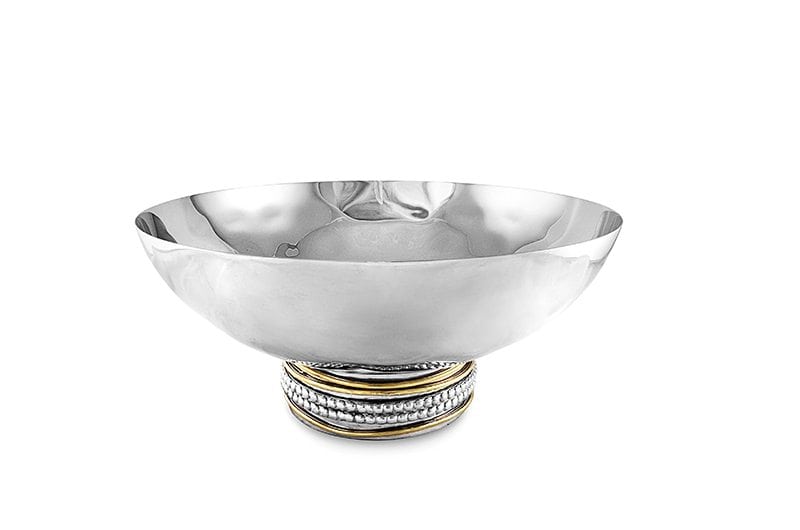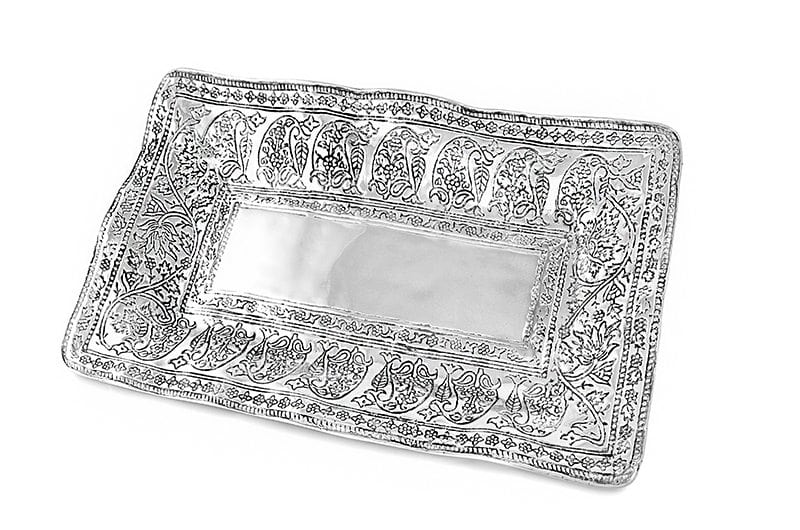 Kim Seybert Designer Lifestyle Accessories
Those who love to entertain are drawn to Kim Seybert's designs. As young people have begun to embrace a more sophisticated domestic lifestyle, Kim's bridal registry business has blossomed. Available at kimseybert.com.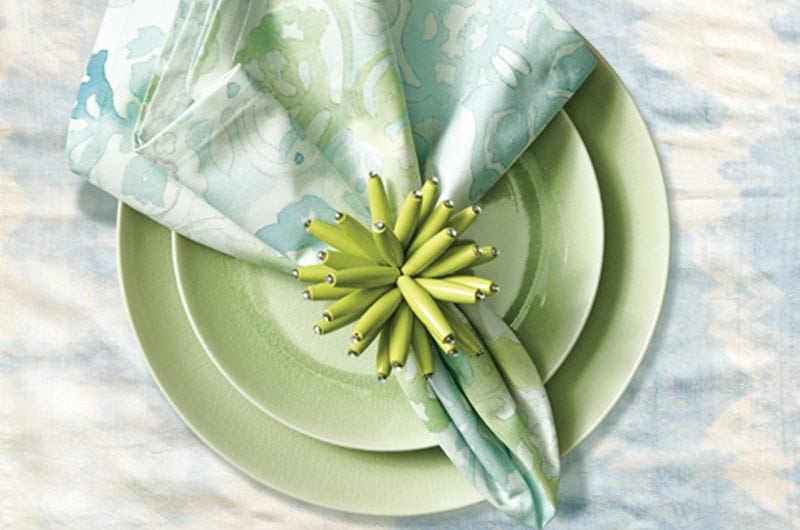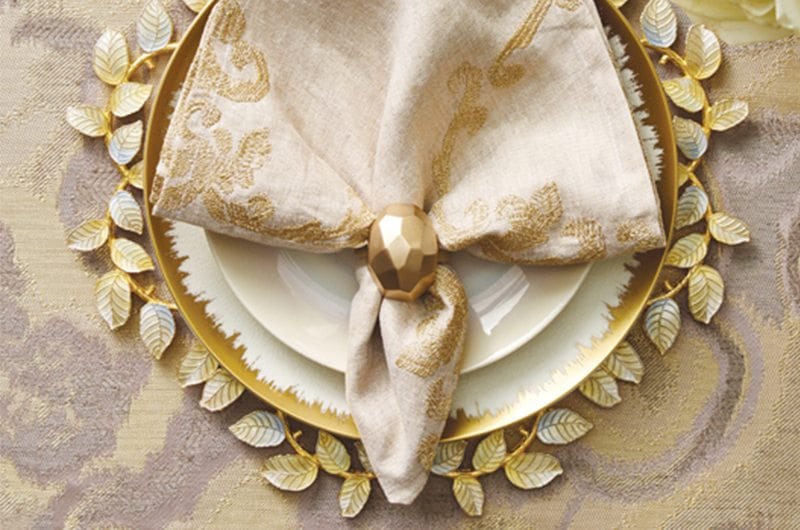 Coyuchi Organic Cotton Dotted Lantern Printed Sheet Set & Pillowcase
The tiny dots that make up the Moroccan-inspired pattern were originally painted with the tip of a fine watercolor brush. We had the art reproduced exactly, even having custom fine-mesh screens made so none of that delicate detail would be lost in translation. Printed on fresh white 100% cotton organic percale. Available at coyuchi.com.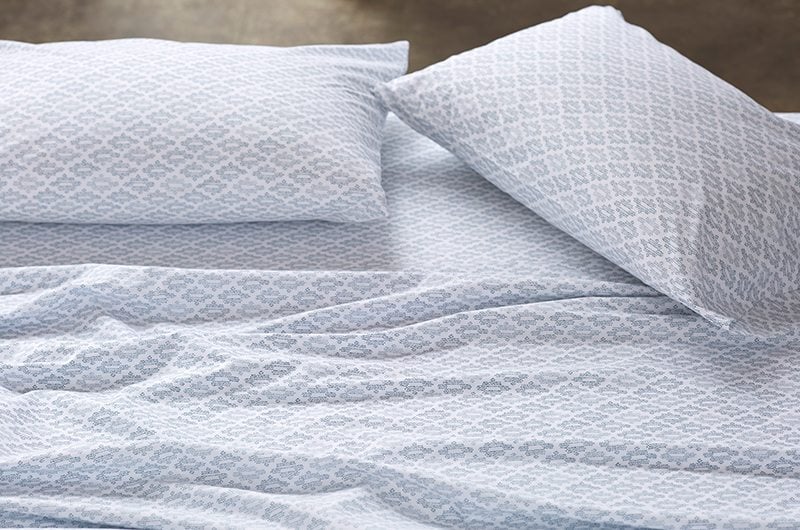 The Wamsutta Hotel Micro Cotton Bath Towel Collection
Crafted of high-quality ring-spun cotton, these ultra-soft, ultra-ab- sorbent towels are elegantly detailed with softly-hued, embroi- deredtrim. Available at Bed Bath & Beyond.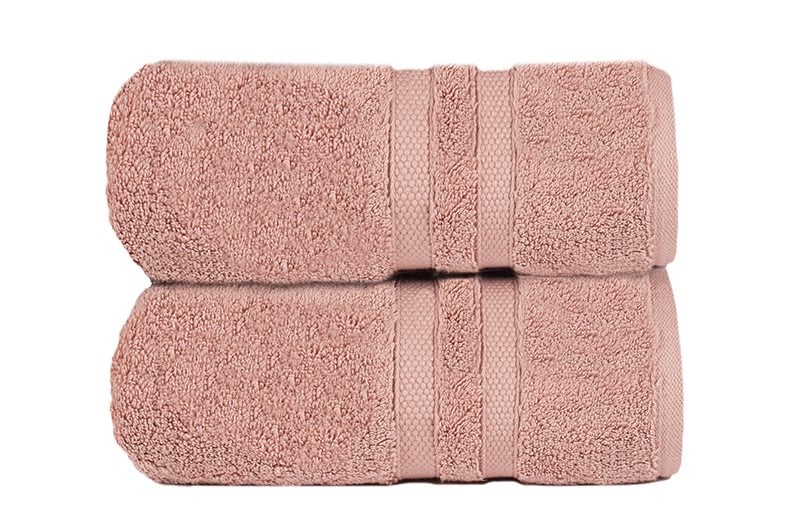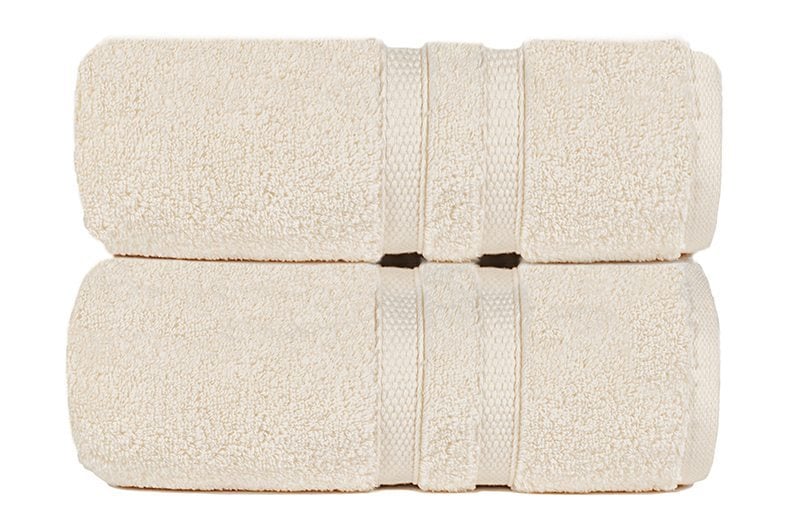 Lagostina Hammered Martellata Copper Cookware
Features a beautiful rustic hammered copper exterior with premium tri-ply technology and a stainless steel interior. Riveted handles stay cool on the stove and are built for comfort, strength and stability over a lifetime of use. Available at Lagostinausa.com and Bed Bath & Beyond.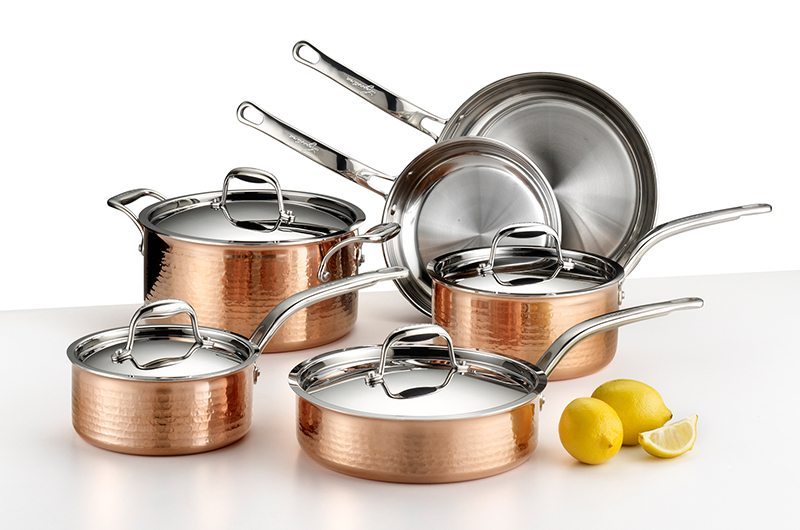 Le Creuset Cookware
Build an impressive collection of enameled cast iron quickly and easily with the new 6-Piece Signature Set. It makes an exceptional gift, especially for newlyweds or anyone outfitting a new home. Available at lecreuset.com/cookware.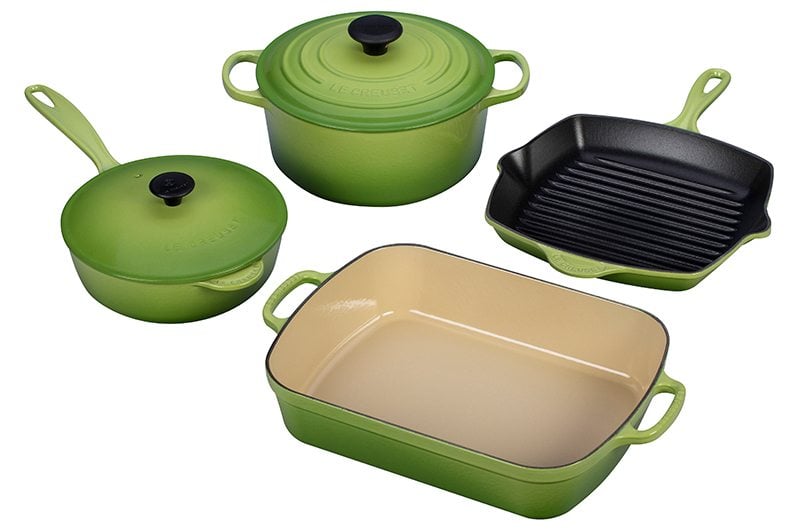 All-Clad NS1 Nonstick 10-Piece Cookware Set
The NS1 collection combines the impressive heating ability and temperature control of anodized aluminum with rugged nonstick surfaces and induction-compatible bases. Available exclusively at Williams-Sonoma.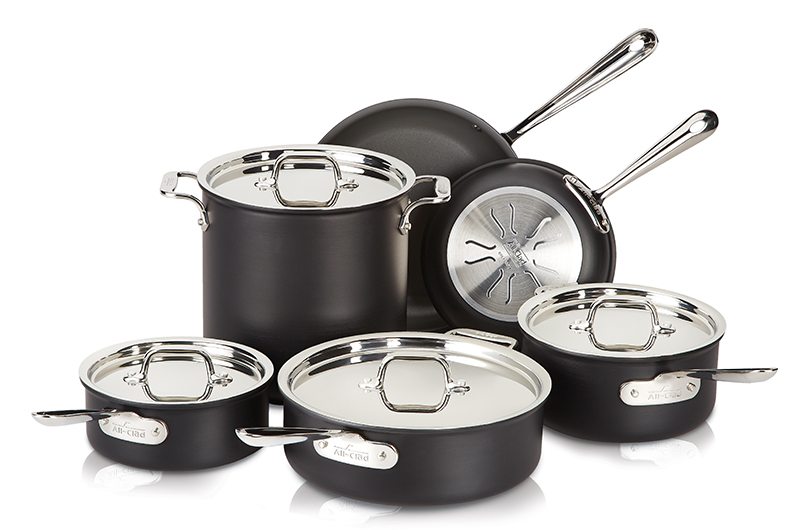 SMEG Blender
Smeg's seamlessly designed blender merges retro-inspired style with modern performance, making it easier than ever to tackle all kinds of food prep tasks. Available at Bloomingdale's and Williams-Sonoma.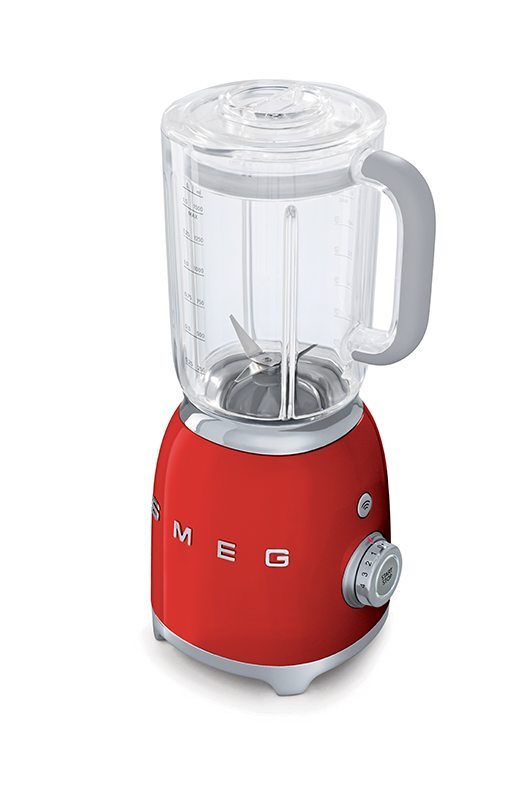 Cuisinart 700-Watt Hand Blender
More than just a hand blender, this Smart Stick® does it all. With a long, slim stainless steel shaft that reaches into bowls, pots and pitchers, a 2-cup chopper with reversible blade, a 4-cup mixing cup and a whisk, this hand blender takes versatility to a whole new level!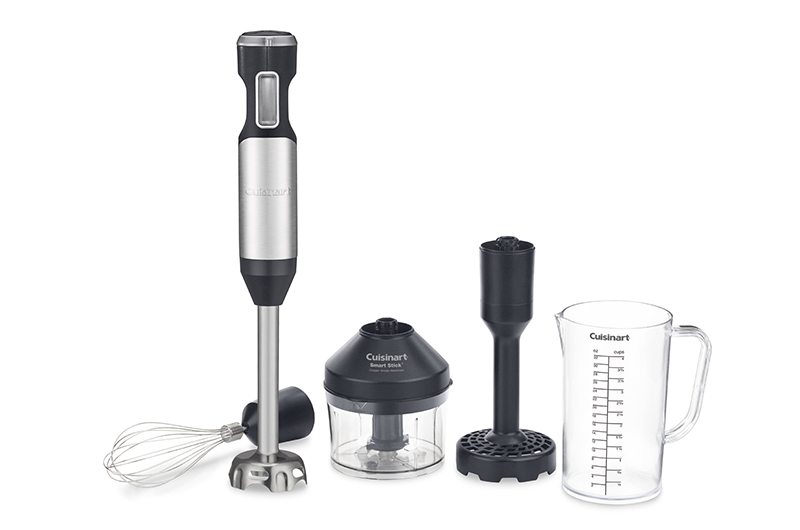 Push Muddler
Features a specially designed head meant for crushing ingredients as opposed to cutting them, preserving flavors. Available on RabbitWine.com.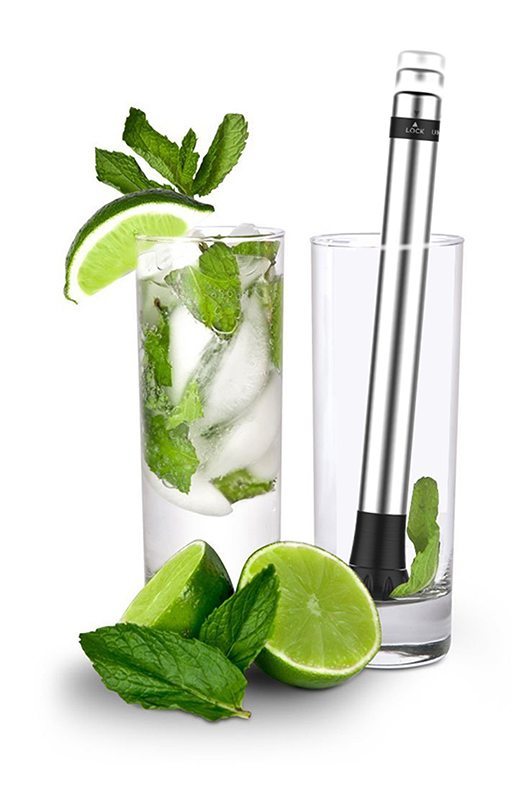 Wine Chilling Carafe
The perfect tool to ensure wine stays chilled for 90 minutes or more. It's elegant design holds up to750ML. Available on Rabbit- Wine.com.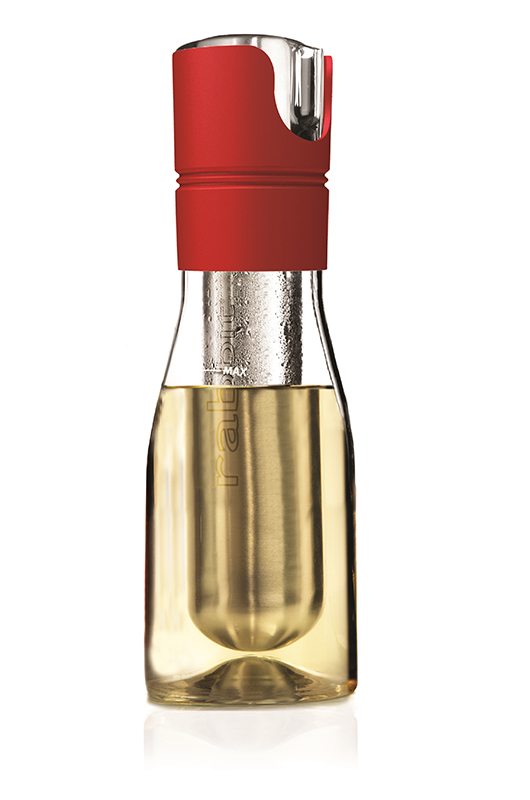 Roomba 980 Vacuum Cleaning Robot
The first Roomba to combine adaptive navigation with visual localization, cloud connected app control, and increased cleaning power on carpets, helping people to keep cleaner floors throughout the entire home at the push of a button. Available at irobot.com.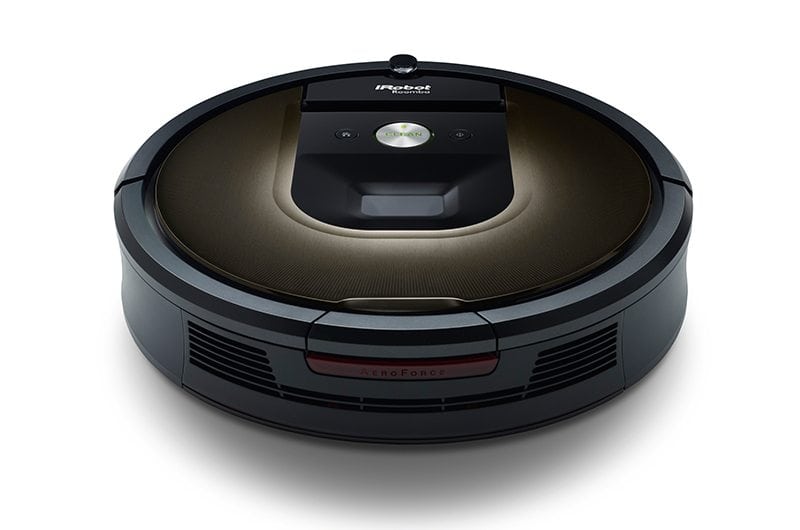 DysonV6 Absolute
Dyson's latest cordless machine reinvents the way you tackle dirt, big and small, ensuring particles of all sizes are sucked up and flung into the bin. HEPA Filtration to capture allergens and expel cleaner air. Available at dyson.com.