Professional Advice: Randy Fenoli
From TLC's "Say Yes to the Dress"
By Lindsey Conrad Nabors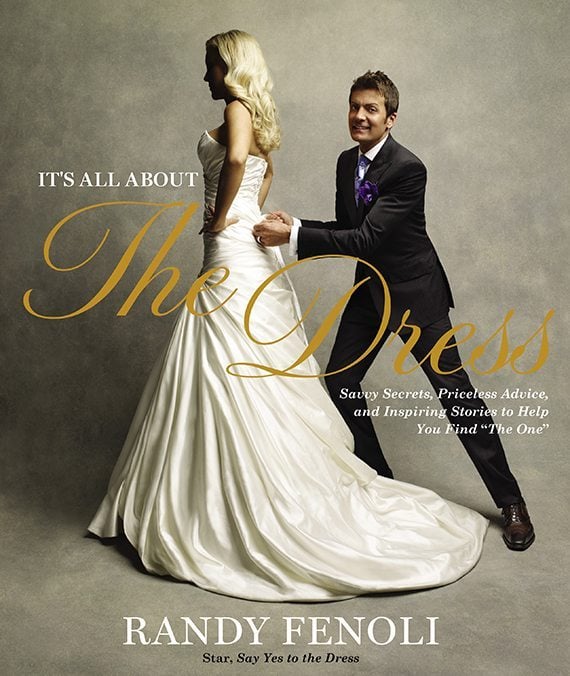 When a bride schedules her first appointment, do you suggest she do her homework on styles and designers she's interested in, or should she she simply arrive with an open mind?
I suggest she does her homework and pull out styles and images of dresses and designers she likes, and keep an open mind as well. And realize that it may be something she likes but it may not look good on her, or she may try on something different that she never thought of. It's always good to at least have a direction to start, but it's also good to keep an open mind because you never know until you try it on.
What undergarments should a bride take along? Should she take a strapless bra or a few different options in case she tries on various styles?
I would do strapless and make sure it's WHITE! That's my #1 pet peeve . . . when a bride comes in with a black bra, it needs to be white when trying on wedding dresses. If it's a bride who is busty, then a bra with straps is good to bring because she may be looking at different gowns with more support. Many bridal salons provide bras and bustiers.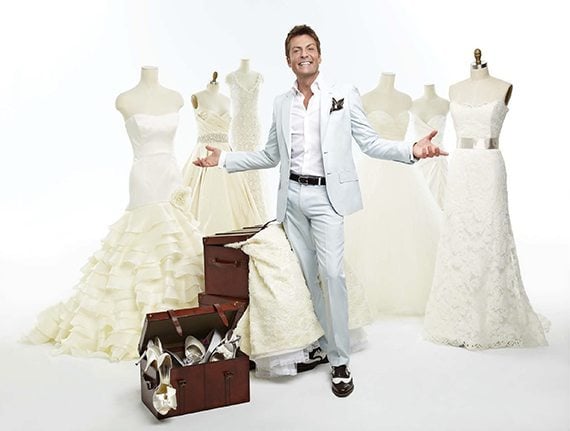 I believe you touch on this in your book, but many brides have their mind set on a specific style, however that style may not best fit her body type. How do you handle a situation like this and help a bride realize that another style will be more flattering to her shape?
I try my hardest (I don't always win the battle), but sometimes a bride will put on a dress and it's absolutely magnificent and she likes it, and she puts on another dress and I think okay, not a good fit as her stomach is pooching out. Meanwhile, she's tearing up saying "This is THE gown of my dreams!" I put her in front of the mirror, have her look at all angles and she's still saying "I love it, I love it, I love it!" . . . well, what am I supposed to say? People ask me all the time "Would you ever lie to a bride" and I say, yes I would! If she says this dress makes her feel more beautiful than any dress she's ever put on before, then what am I supposed to say? I think the most important thing above how you look is how you FEEL, because if you look beautiful but you feel awful, then it will show all over your face and you're going to be uncomfortable your entire weddings day. So I think it's more important to find a dress that makes you feel beautiful. I often lose the battle and I don't have 3 hours to sit with her on the sofa to convince her to see her body differently, but I do my best.
What are some questions you may ask a bride in order to define her bridal style and select a gown that fit that style and vision?
First question I ask is budget. Then I ask her what kind of silhouette she's looking for, followed by questions about the the venue, theme, is it country chic, bohemian, is it very formal, is it in a barn and is she wanting to go rustic chic?  What really is her vision? That's going to help me a lot. I had one bride that was in tears and a consultant came to me and asked me to come help. I went in and I asked, " What's going on?"  The bride told me this was her seventh bridal salon and that she could not find a dress. She told me she was getting married in a barn and couldn't find a dress she liked that would fit with her barn themed wedding. I asked her what she saw herself wearing and she told me she likes bling, but that doesn't go with her barn wedding theme. I told her to give me a second and I went and pulled a dress that I thought would fit her body, completely blinged out by Monique Lhuillier, and told her to try it on. She tried it on and started crying and said "Oh my gosh, I love this dress, I love this dress!!" I told her to wear it! Throw a chandelier up in that barn and make it work! And that's what you have to do. You don't have to get a dress that looks like it belongs in a barn, lol. I've seen brides get married at the beach yet they don't want to wear a little slip dress. Wear what you feel good in and make it work!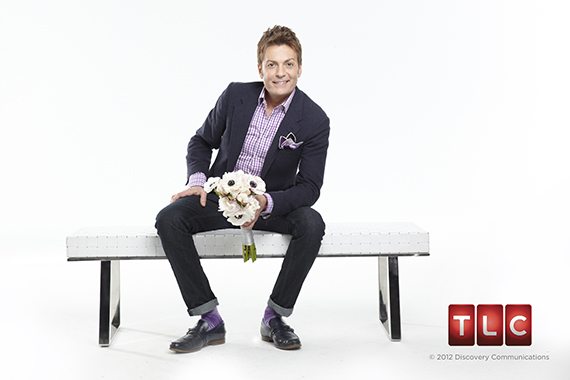 As you know all too well, friends and family often accompany the bride during her appointments and fittings. What is a good number of friends or family to bring along so that it doesn't get too crowded OR opinionated?
The amount that you can handle. This is where I'm going to give a little tough love . . . if someone thinks they are mature enough to get married and start a family, then I think they should be mature enough to handle a bridal appointment. And when I say that, this is what I mean . . . when a bride is worried about her entourage not liking her selections,  she has to have a conversation with them and let them know that it is an honor to accompany her on this bridal appointment. She needs to lay down the ground rules, for example: #1. Her budget is $1,000, so unless friends and family are willing to put in another $9,000 – don't go pull a $10,000 dress for her. #2. She doesn't want to look like Cinderella, she wants a slimmer silhouette. So don't go pulling a sweet sixteen, poofy ball gown that's in tulle and not her vision. #3. Let's say she's very self conscious about her hips, so when she's on the pedestal standing in front of 30 other people in a bridal salon and in front of a 3 way mirror, don't say "Damn, that dress makes your hips look wide" then she'll start balling and end up in the dressing room in tears.
I think it's about having the conversation with family and friends and letting them know this is what you, the bride expect from them at your bridal appointment. And when a bride says she thinks she's going to have a problem with that, I tell her that she better just grow up and deal with it.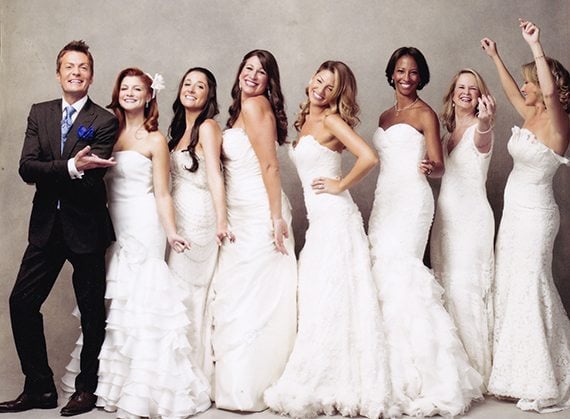 Is the trend of having a gown for your wedding and one for your reception still going strong or has this trend subsided and are brides sticking with one gown?
I think it depends on the bride and I think it's still going strong for those who can afford it. For me, I'm a traditionalist and I like one wedding dress. I mean, how long are your going to be in it? It's ONE day, so find a dress you love and wear it! However, sometimes if there's an after party and your dress doesn't fit in with that, then you might want to change.
Here's my concern with changing wedding dresses . . . How long is a typical reception? A few hours, right? So you've got to go back to your hotel or room, then you get there and want to do a champagne toast with your bridesmaids, change dresses, touch up your make-up, go to the restroom, then you head back to the reception and before you know it you've been away from your wedding for an hour and missed out on a quarter of your reception. So is it really worth it to put on a fashion show? You need to look at what's really important. Is it about showing off that you can have 2 dresses, or is it about being present at your wedding? I think your guests would rather see you enjoy yourself and have a great time, rather than see you in a second dress.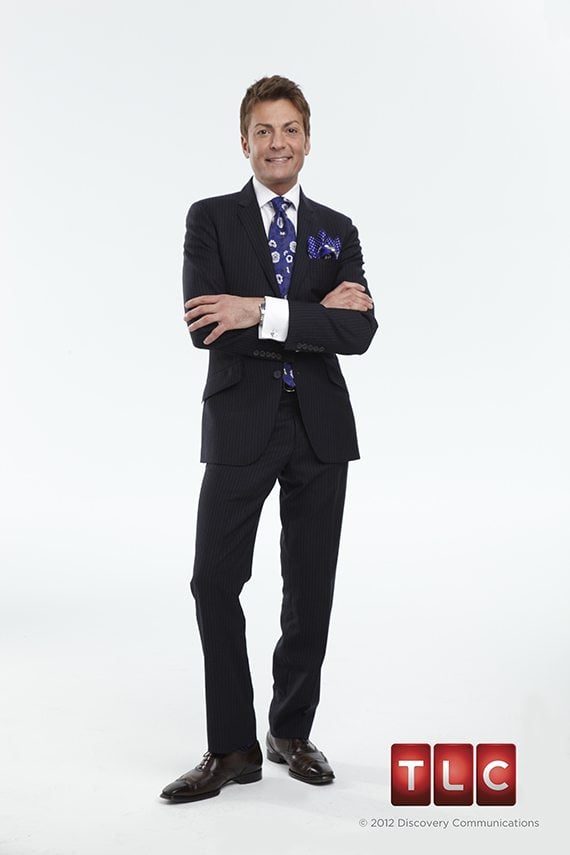 Is there a style or trend that you particularly love?
I have to be honest, I really love all of them and it comes down to each specific bride. When a bride comes in and she's a bohemian bride and she puts on a dress, I'm like "Oh my God, that's it!" And when a bride is a princess bride and puts on that big ball gown, I'm like "Oh my God, this is it!" I love the trend that really represents who the bride is, so I love all of them. I do like gowns that are visually beautiful 360 degrees and when the designer has really thought out all angles, whether you are looking at it from the front, the back, the side – it always looks beautiful.
What are some helpful tips and things a bride should keep in mind as she selects the bridesmaids dresses? And do you suggest the same style of dress for each bridesmaids or are different styles best since each girl has a different shape?
The number one thing to keep in mind is that these people are your friends and they do make beautiful bridesmaids dresses today, so you don't have to put them in ugly dresses. They're not going to take away from you. They should look beautiful and it's only going to make your wedding pictures look beautiful. I think only an insecure bride is going to put them in ugly dresses. I do think there needs to be some sort of continuity with color and fabric. I don't like a rainbow wedding, it looks like you just pulled any one from a pew and put them up there. I think they can be different styles but the fabric and color should be the same so it will create a cohesive look.
Your book, "It's All About the Dress"  is full of amazing tips and info for brides. If you could pick ONE secret or piece of advice from your book that you think all brides should know, what would that be?
Enjoy this moment!  And it's not just this moment, this process. The planning of the wedding, the wedding day, walking down the aisle, the entire thing. Just enjoy it! So many say "I'm SO stressed out!" If you're so stressed out, just go to Vegas and get it over with. I don't want to hear you're stressed out. This is and should be one of the most enjoyable moments of your life. Taste that cake! Every flavor that you're being served, enjoy trying on the wedding dresses, enjoy venues, enjoy picking the colors, enjoy the time you're spending with your family and loved ones and your bridesmaids – have fun with the whole process. Enjoy the wedding day and take moments out of the day to enjoy it. And if you're not enjoying it, then what the heck are you doing it for?  You really should be enjoying this whole process and not be stressed out.  And that's really the essence of the book, take away the stress, bring it down to common sense and how to make it simple for brides.
To find out more about Randy, upcoming appearances and to purchase his book, visit randyfenoli.com