THE DRAPER JAMES TEAM DISHES ON THE STORY AND SIGNATURE STYLE BEHIND THIS SOUTHERN INSPIRED BRAND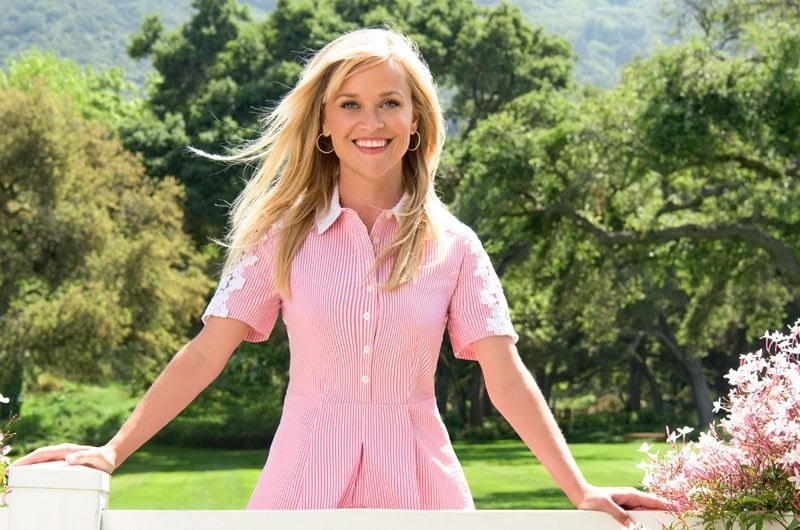 Reese's longtime dream came to life when she opened Draper James in Nashville in 2015. Tell us about her vision for the brand, store and where the name, Draper James came from. Reese started Draper James to honor her Southern heritage and in particular her grandparents who are the greatest influences in her life. Her grandparents' names were Dorothea Draper and William James Witherspoon, which is where the name Draper James originates.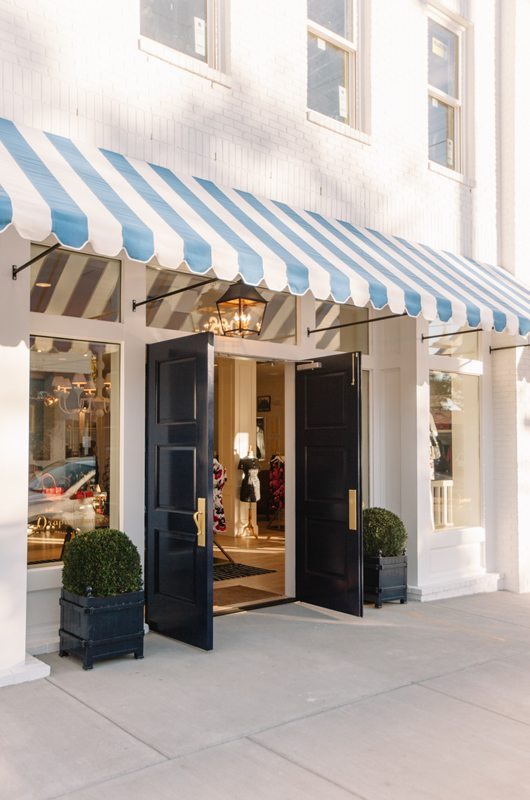 Q. From fashion, gifts and everything in between, is it Reese's Southern roots and love for the South that inspires the collections at Draper James?
A. Yes, there is a special breed of charm and grace that's signature to the American South that continues to inspire the collections.
Q. You all recently launched a Wedding Collection, which Southern Brides everywhere will simply love! What can be found in this collection?
A. The Draper James bridal gifts are perfect for engagement parties and bridal showers. The collection includes everything from wedding ring trinket trays to champagne flutes, mugs and even a wedding canvas tote for the bridesmaids.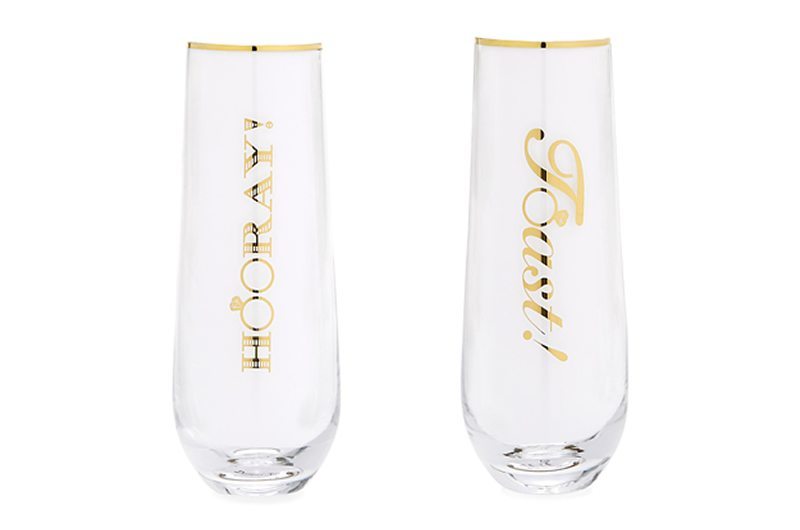 Q. Draper James also carries fabulous clothing, including darling dresses, which we simply LOVE! Tell us about the prints and styles of dresses that are perfect for brides and all the wedding events such as bridal showers, brunches and the rehearsal.
A. Well, thank you! We o er a stylish Seersucker Lace dress perfect for bridal showers, as well as dressier pieces like the Monroe Racerback dress that can be worn to the rehearsal dinner or even an engagement party.
Q. What three Draper James dresses come to mind when you think of a Southern Bride?
A. The Tulip Embellishment Collection Dress, the Garden Party Floral Sweetheart Dress and the Hydran- gea Row Payton Dress.
Q. We love the handbags and accessories you all carry with sweet, Southern sayings and super cute prints! Which brings us to bridesmaids gifts . . . what accessories and items are perfect for a bride to gift to her best gals?
A. The Wedding Canvas Tote Bag says "I can't say I do without you" and is perfect to gift to brides- maids. We also carry trinket trays with cute Southern sayings such as "You Are My Sunshine," wine totes that say "The Sweet Life" along with a bridal special  tote that reads "Forever & Always."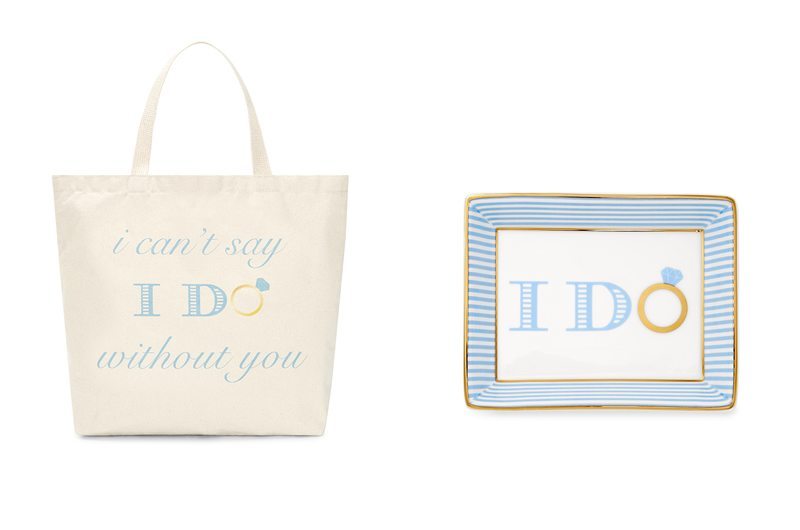 Q. What items are best sellers for brides and wedding related gifts?
A. The Wedding Champagne Flute set is a best seller, it is such a classic gift. The glasses are perfect for the wedding day and great keepsakes for future anniversaries.
Q. A fabulous Dallas store opened last year. Are there plans for more Draper James stores to open?
A. Yes, we just opened a store in April in Lexington, Kentucky at The Summit at the Fritz Farm.
Q. For those who have not yet had the pleasure to visit one of your charming stores, tell us about the Draper James experience from the moment a guest walks through the door.
A. The Dallas and Nashville stores are designed by interior designer, Mark Sikes, who also worked on Reese's Nashville home, and was inspired by the modern Southern woman. The store is setup like Reese's home. The cash wrap counter is similar to her kitchen, there are comfortable seating areas throughout the store, and the back entry is like her mud room. It is inviting, chic, and exudes Southern hospitality. From the moment you walk in the door, you will immediately feel that warmth. The brand is rooted in Reese's Southern heritage, so we want to make everyone feel like they're walking into Reese's home. We serve up our signature homemade sweet tea to all who visit–as we like to say, "Come in and stay a while!"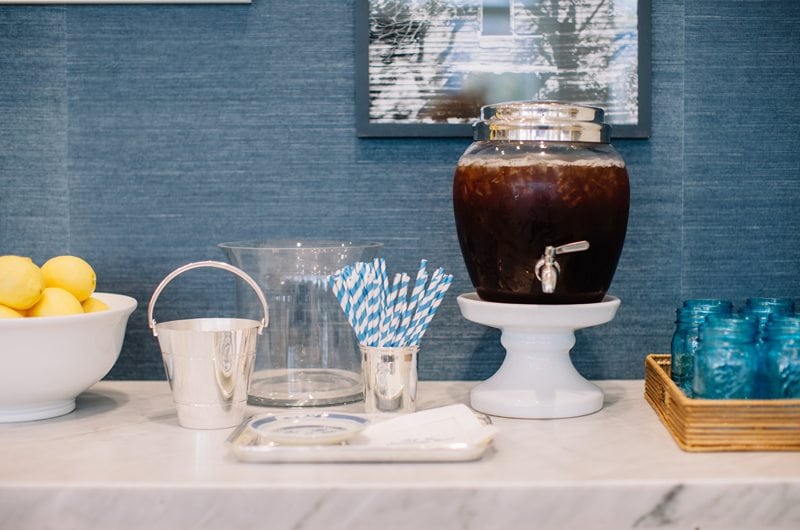 Q. What special events do you all often have at your stores?
A. We host tons of events in our stores. Everything from book signings to bachelorette and bridal parties as well as events with Draper James Editor-in-Chief, Elizabeth Mayhew that include DIY bouquets, bubbly and of course shopping.
Q. In three words, how would Draper James describe a Southern Bride?
A. A Southern Bride is smart, charming, and gracious, which are the pillars of our brand too.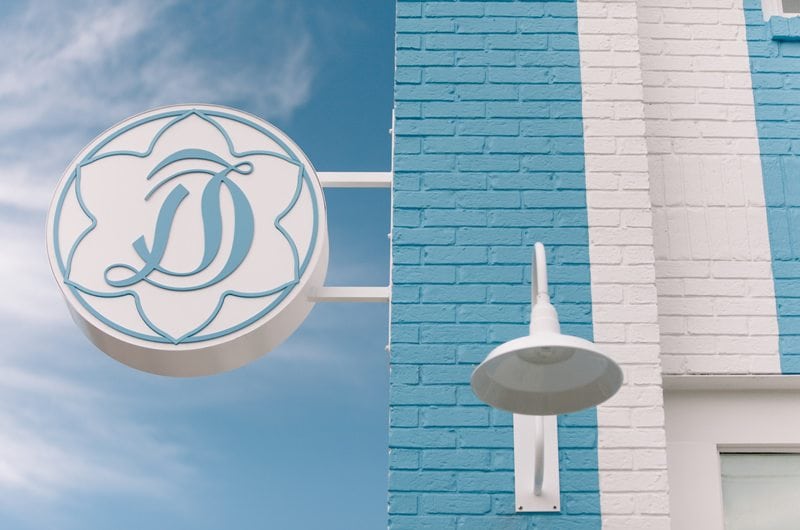 Discover contemporary, timeless Southern style at draperjames.com