With the exciting, but overwhelming journey of planning often comes overlooking
small budget items that can make an impact on your wedding day
. Between focusing on the bigger components like finding a venue, booking entertainment, and deciding on your color scheme, it's easy to forget about the smaller, creative details that are guaranteed to make a big impression on your guests. Award-Winning Wedding Planner Amos Gott of AmosEvents weighs in on impactful yet cost-conscious details to consider when planning your wedding.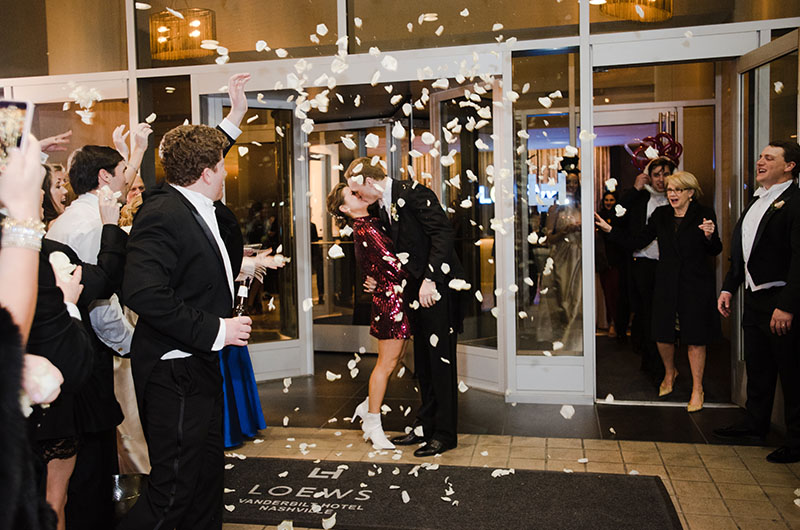 Image courtesy of  Justin Wright
A Warm Welcome 
Welcome bags for out-of-town guests are a sweet and memorable gesture. To save on budget, make them yourself, including items like local snacks and baked goods, a city guide, and a personalized note. You can even consider incorporating your signature cocktail into the welcome gift, using small airplane bottles and mixers with a recipe card. 
Speaking of, welcoming friends and family to cocktail hour with a signature drink wrapped in a custom cocktail napkin is another standout detail. Choose a libation that reflects your unique personalities or pay homage to your hometown and cultural roots. Maybe your go-to drink is a margarita, and your fiancés is a Jack + coke. Feature both cocktails on the bar menu and be sure to give them creative names that represent you as a couple.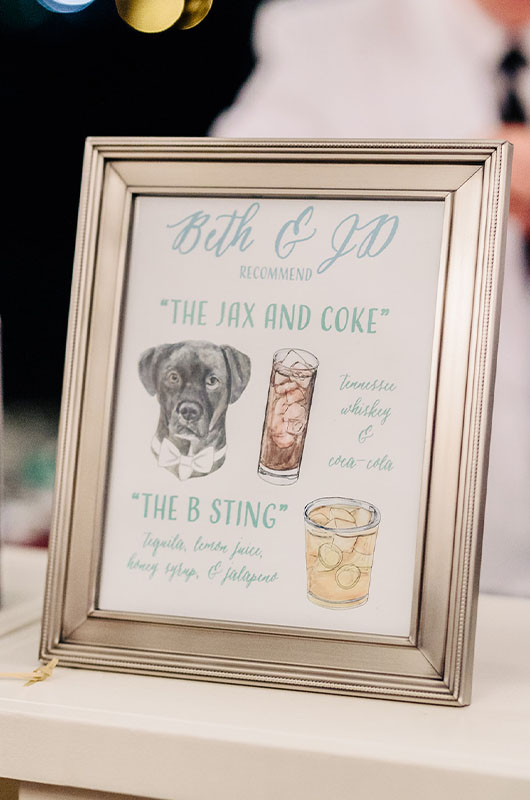 Image courtesy of Kelli Dirks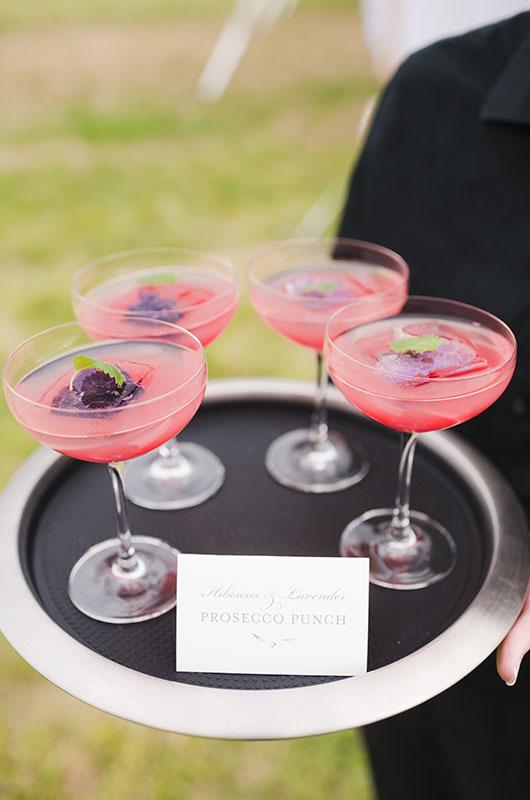 Image courtesy of Justin Wright
Sentimental Touches 
Make your wedding extra special with sentimental touches. Exchange handwritten notes with your spouse-to-be, monogram a handkerchief for your groom, or gift your dad a vinyl record of your father-daughter dance song. You may even opt to forego traditional guest books and instead consider a beautiful coffee table book to have in your home. Choose one that highlights a favorite place you traveled to together, your hometown, or a hobby you both enjoy.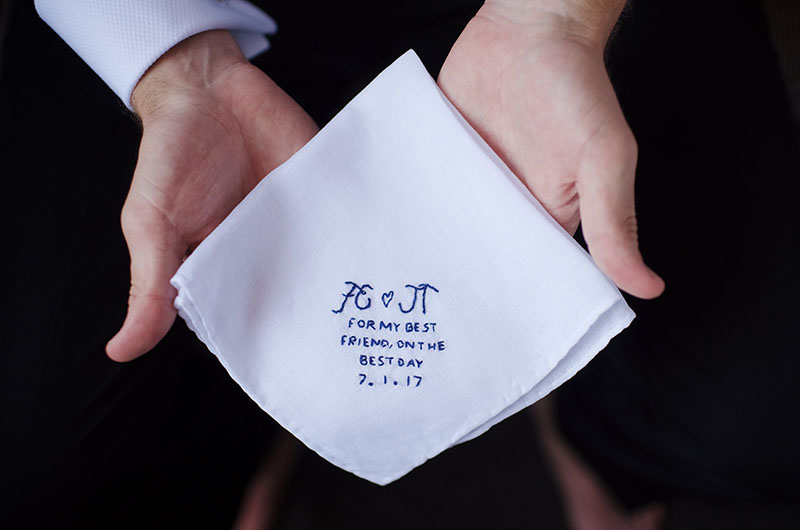 Image courtesy of Justin Wright
Unexpected Entertainment 
Beyond the signature cocktail and passed hors d'oeuvres, incorporate interactive elements during cocktail hour, such as lawn games like bocce ball, croquet, or corn-hole. Additionally, a photo booth, a live painter or festive balloon hats are all unexpected elements that provide additional entertainment and forever memories.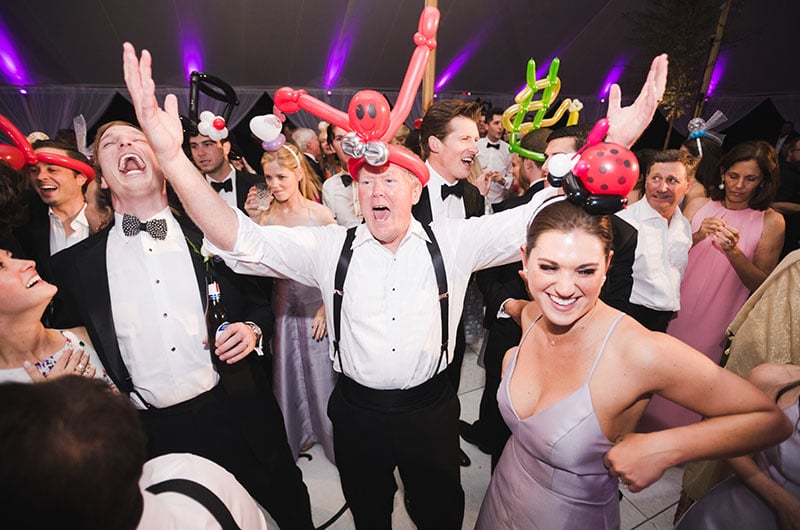 Image courtesy of Justin Wright
How to Enhance Your Florals
Flowers are an important part of your wedding day décor, but oftentimes it's easy to go overboard. Candles are a great way to add the overall aesthetic, as they help fill the table, allowing your florist to use fewer flowers, making a lasting impact. Colored linens can also make a statement when the floral budget is smaller. Consider supplementing wedding flowers with lush greenery to diversify your arrangements as well.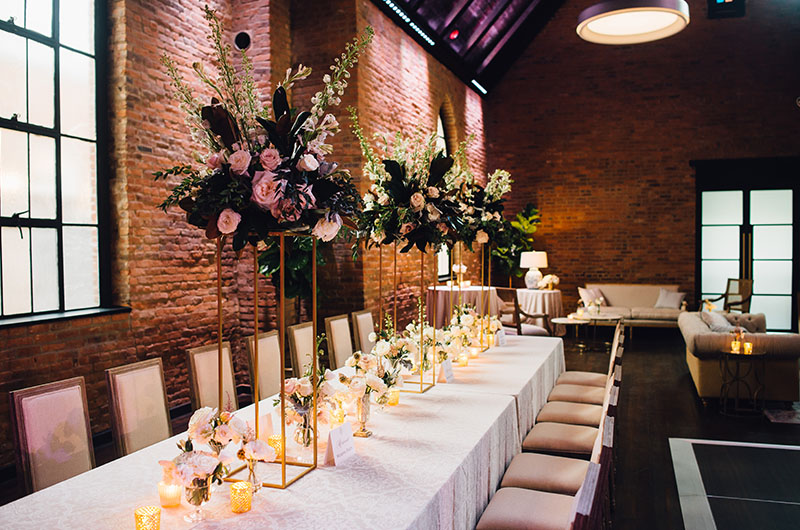 Image courtesy of Celladora Wedding Photography
Unique Takeaways 
Surprise your family and friends with a unique favor, such as passing out your favorite late-night snacks, like burger sliders or mini milkshakes, or handing out packets of seeds that guests can use to grow flowers or herbs at home as a symbol of your love and growth. Personalized matchboxes also make sweet mementos, and if you plan on dancing the night away, flip flops are a must-have.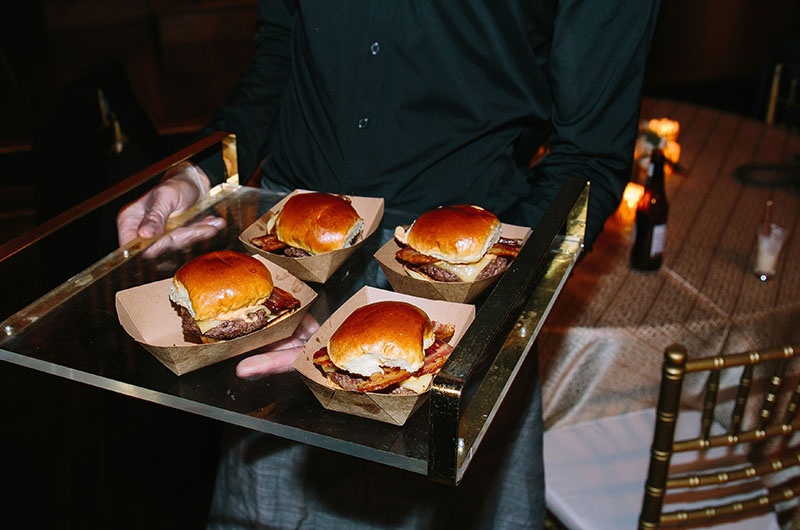 Image courtesy of Rachel Moore
With the stress of planning, you may overlook some of these small budget items that can make an impact on your wedding day. Consider using some of these tiny, yet statement details throughout your special celebration, surprising guests with your creativity and non-traditional spin on things. For more ideas on how to spice up your day, even with a tight budget, visit AmosEvents. While based in Nashville, Amos travels across the South to create special occasions for brides, grooms, and their guests.