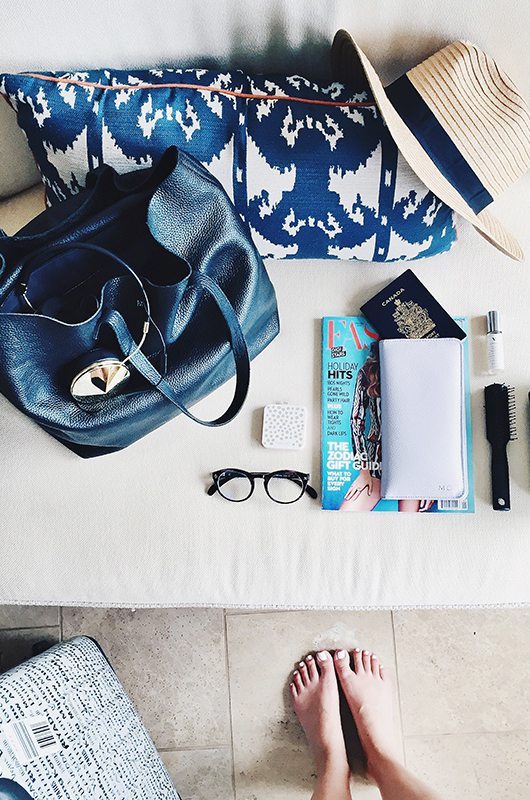 Oops, the airline lost your bag? Have no fear. Pack these nine essentials in your carry-on to avoid the stress of a lost checked bag! 
A change of underwear/appropriate clothing for the destination. Make sure you have some necessities just in case. Nothing feels better than a change of clothes after a long day of traveling. Also, if you're headed to the beach, make sure you have your swimsuit to enjoy your vacation even in the sticky situation of a lost bag!

Phone/laptop chargers. You wouldn't want to be stuck with no luggage and dead electronics!

Daily medications. Who knows how long you could be waiting for your luggage to find you? Pack any meds in a carry-on bag to avoid any medical risks.

Travel Documents – printed! It is always important to be prepared for any situation!

Hotel Info – printed! Just in case!

Cosmetic essentials. You wouldn't want to be stuck somewhere without your favorite moisturizer! Pack some extra contacts because eyesight is a necessity.

Your wallet. Cash is king!

Emergen-C. We've all had that person on our row who spent the entire flight coughing. What could make the situation of losing your luggage worse than being sick, too?

Baby wipes/tissues. In a pinch, they can help you freshen up, even in the worst situations.