After the excitement of my engagement slowed down (who am I kidding, I still can't stop staring at my hand), it was time to begin the whirlwind that is wedding planning. I'm not the type of girl who has had this thing planned since she was a toddler. Basically, I can count on one hand the amount of flowers I know the name of, and I had no idea on the location, color scheme, theme, etc.
Though I went into wedding planning blindly, I did know it would go one of two ways: painfully stressful or really fun. I figured it would be easy for me to fall into the "painfully stressful" category, so I made it a point to take the road less traveled when it comes to planning a wedding. I decided to make my wedding planning (wait for it…) a fun experience!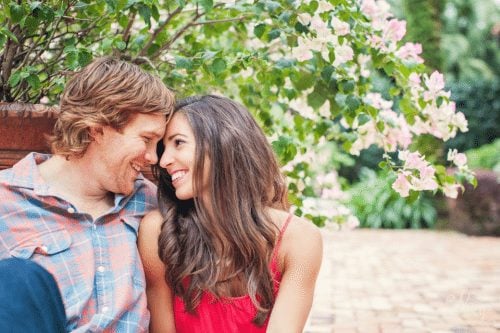 So far, I've only had one meltdown in my 6 months of wedding planning, which in my opinion is a pretty good statistic. While I still have 5 months to go, I know sticking to these tips will decrease the amount of meltdowns I have as the wedding gets closer.
1. Prioritize.
Before you do anything else, write down a list of wedding expenses that are most to least important to you. For me, having a unique venue and an awesome band were most important to me. Invitations and flowers were much less important to me. Spend more of your time and money on the items most important to you, and less on the things that are not as important. For example, I looked at countless bands online, and saw 3 of them live until I found our wedding band. But, I only met with one person for invitations, and did not spend much time thinking about the design.
2. Research, Research, Research.
Planning a wedding when you have a full-time job can be difficult. I quickly learned to narrow it down to 2 vendors before I started setting up in-person meetings so that I wasn't rushing to meet with 6 different wedding cake vendors after work.
In order to do this, researching vendors was key. I received recommendations through friends, online reviews, and simply Googling what I was looking for. Once I thoroughly stalked each vendor's website and social media presence, I narrowed it down to 4 or 5 and would ask for proposals. For me, the proposal would often narrow it down further to the top 2, which I would then set up meetings with.
Note: To cut down on time, I kept an email draft of all of the information for my wedding (date, location, number of guests, color scheme, etc.). I would copy & paste this email, make a few adjustments and send to each vendor for a proposal.
3. Be Decisive.
If I could give you one tip, this would be it. Planning a wedding can be an indecisive girl's worst nightmare. The more indecisive you are, the more time and stress that goes into your decision making. There are a lot of decisions to make and many people will come to you with questions (Will you have a sit down dinner? What colors do you want the flowers to be at your shower?). Think through these questions, of course, but don't ponder on them for days and days. Make a decision and move forward. Avoid saying "I don't care" or "do whatever you think" when someone asks you for your preference. In the end, everyone is trying to please the bride and groom, so it will make your life and their life easier if you tell them what your preferences really are!
4. Trust Your Vendors.
I'm a big believer in letting people do their job. I know my florist understands flowers better than I ever will, and that my photographer is much more skilled at taking pictures than the iPhone I rely on. Tell your vendors your vision, and then leave the rest up to them! If they recommend something, you should (in most cases) go with it.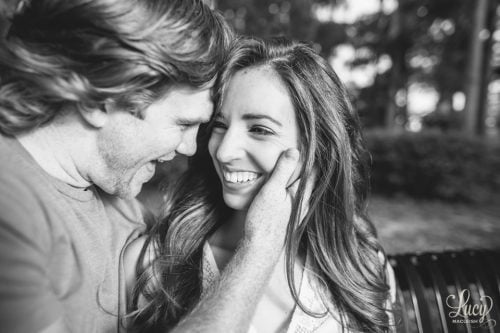 5. Don't Sweat the Small Stuff
Sadly, wedding attendees rarely notice things like centerpieces on their table or whether you chose rice or sparklers for your exit. They remember the big stuff – like how much fun they had dancing to your band, or how delicious the food was. This is why it's not worth wasting a lot of energy worrying about all of the small details.
That being said, if a small detail is really important to YOU, then it's worth focusing on! Focus on one or two details that say something unique about you and your future hubby, and go all in! For example, if you both love Froyo, why not have a froyo bar instead of a cake?
 6. Be Specific About the Guest List.
For me, the guest list is the most stressful part of a wedding. I'm a people pleaser, so I don't want to tell someone they can't invite so-and-so, or hurt someone's feelings by not inviting them. Avoid stressing over this by setting a strict guest list number from the very beginning and stick to it. Give each party involved in inviting guests (your parents, your fiancé, your in-laws) a number for how many people they should invite. Also, make the decision about plus ones early. When you decide who does/does not get a plus one early on, it will be easier to say no when someone asks (and they will).
7. Budget the Smart Way.
f your parents are helping you with the cost of your wedding, ask them (before you start planning) what your budget is, and then decide what items you will need to pitch in on. If you and your fiancé are paying for the wedding, decide together on a budget and stick to it. Refer to your priority list when deciding how to allocate your money. Many of the items on the bottom of your list can probably be DIY projects, or crossed off all together (do you really need a wedding favor?). Always check out Etsy before you buy anything from a store. I found my veil, garter, bridesmaid gifts and flower girl dresses from Etsy for a much cheaper price!
8. Make it FUN!
In order to make wedding planning fun, you have to look at each part of the process as an opportunity for a fun outing with your girlfriends, family or fiancé! Grab your girlfriends and make checking out a prospective band a girls' night out. Over-celebrate finding your wedding dress with a post-I-Said-Yes boozy brunch. Go cake tasting on your birthday (I did this and it was awesome!).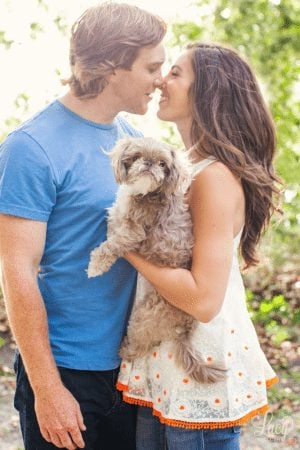 I was lucky enough to have my mom come with me to every vendor meeting, and we had a tradition of going to dinner together afterward. We drank wine, laughed, and chatted about the wedding. It gave me something to look forward to and made the process so much more fun!
Christa Collins is the author behind the blog, Living Unbalanced, which focuses on living a healthy, full life in a messy world. Christa's blog follows her life as she balances planning her wedding, eating real food and completing real fun workouts, amidst all the crazy, unbalanced fun that life brings.
{photo credit: Lucy MacLeish Photography}