A couple of years have passed since my daughter married a wonderful man. Whenever I look back on that day, I get a tug in my stomach, remembering both the worries and the joys of the moment. An engineer by trade, I always try to share the lessons I have learned. These are my top eight wedding observations from the father of the bride.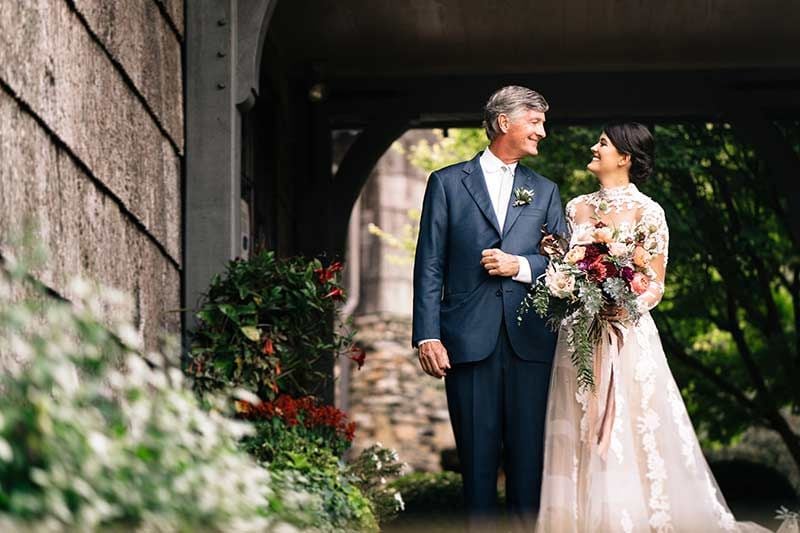 Image provided by Clarkie Photography
Do everything you can to give your daughter her dream wedding.
Honor your daughter's wishes for season, venue, and style. My daughter and son-in-law were students at Texas A&M, some sixty miles from our hometown of Houston, Texas. She dreamed of an early November wedding in College Station, her new home base. Initially, I was against the idea for all of the practical reasons: that's the beginning of deer hunting season; the Aggies might have a football game that weekend; traveling for weddings is challenging; and a wedding during the throws of the school year is a missed honeymoon opportunity. As I chipped away at her dream, I could see excitement drain from her eyes. Big mistake and not necessary. The deer hunters will just have to choose where they want to be that weekend. There is always a way to stay true to your daughter's vision.
Budget does not dictate beauty.
Wedding gowns are expensive. I know this; you know this. When my daughter was shopping for her dress, I thought, This is a place where we can save money. After all, she'll try it on for two or three fittings; wear it for her engagement portrait; wear it for the big day; get it dry cleaned; and then box it up. I know, I know. That's not the point. The point is that she will look gorgeous regardless of the price of the dress, but giving your daughter her dream gown may be well worth the extra splurge. Just remember: compromise is key.
Pay for the bridesmaids' dresses.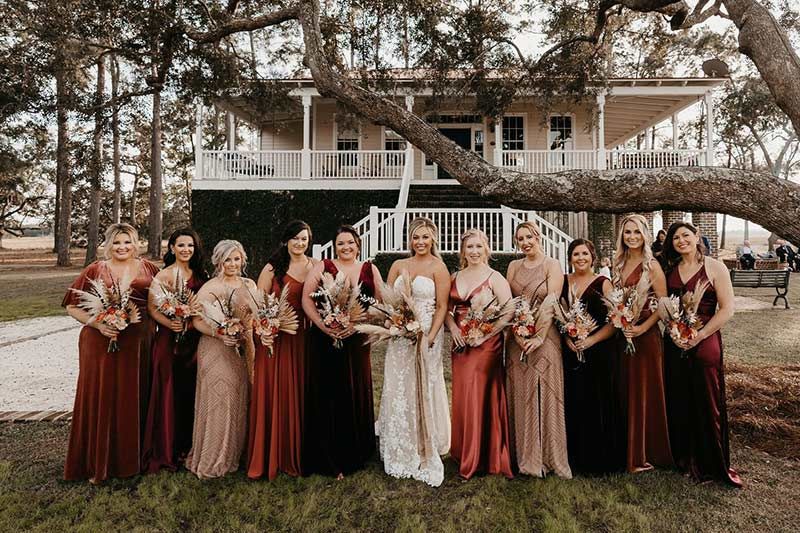 Image provided by William Avery Photography
My daughter and her bridesmaids were still in college at the time of her wedding. Paying for their dresses saved them a large expense and gave our daughter assurance that the dresses were what she had in mind. It's also a nice gesture that reminds your daughter's bridesmaids just how important they are to her and to you. (For the same reason, it would also be nice to spring for the groomsmen's tuxedo rentals, if you can.)
Prepare to invest in flowers.
More often than not, flowers will fall into the splurge category of your budget. Plan accordingly if beautiful flowers at the ceremony and reception are important to your daughter. If you would rather save on these decorations, try to find a venue that sports natural beauty or set the wedding date during the holiday season. Flowers for the wedding ceremony and reception are unbelievably expensive. Luckily, this was an aspect of planning that I wasn't involved with—my practical side would have come out with a vengeance. I'm better for it by not knowing what they cost. That's my wife's little secret, and she's not telling. They sure were beautiful, though. Maybe you'll get lucky and your daughter's dream wedding will be at a venue that sports natural beauty or will be held during holiday season. If not, save up.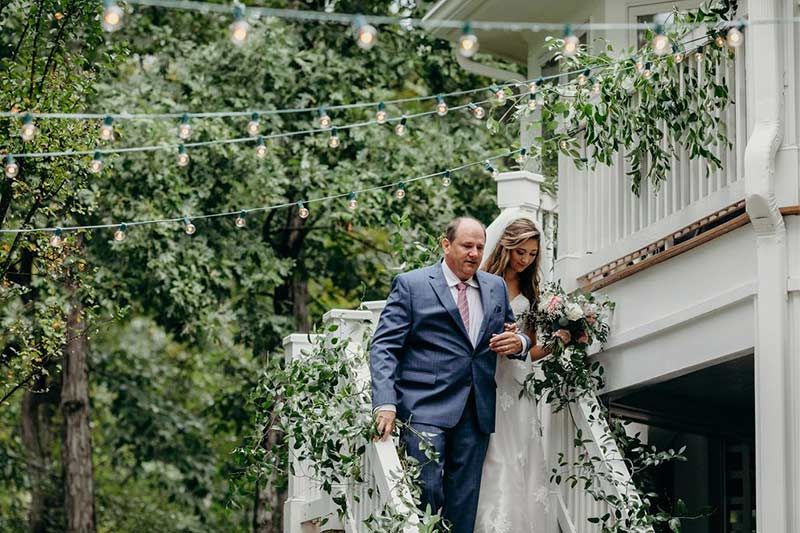 Image provided by Alessandra Lee Photography
Get extra bartending help for the first thirty minutes of the reception.
While your daughter and her bridal party will still be taking pictures, her guests will be arriving at the reception-all at the same time. Most people will want a drink, and no one likes to wait for one. Ensuring that guests are satisfied during the initial reception rush will keep everyone in good spirits as the celebration continues.
Don't stress over the father-daughter dance.
I spent hours researching, listening, and stressing over songs for my dance with my daughter. I wanted to choose a song that would send a message to my daughter and to her guests. I wanted something heartfelt, but not too mushy, something with a beat, but something that was easy to dance to. My daughter gave me some perspective, "Dad, people will watch us for ten seconds, comment, 'That's nice,' and then return to whatever they were doing. Just don't pick anything from Taylor Swift." In other words, the father-daughter dance is a moment shared between you and your daughter: it's not for anyone else but the two of you. We danced to "My Girl" by The Temptations, and it was lovely.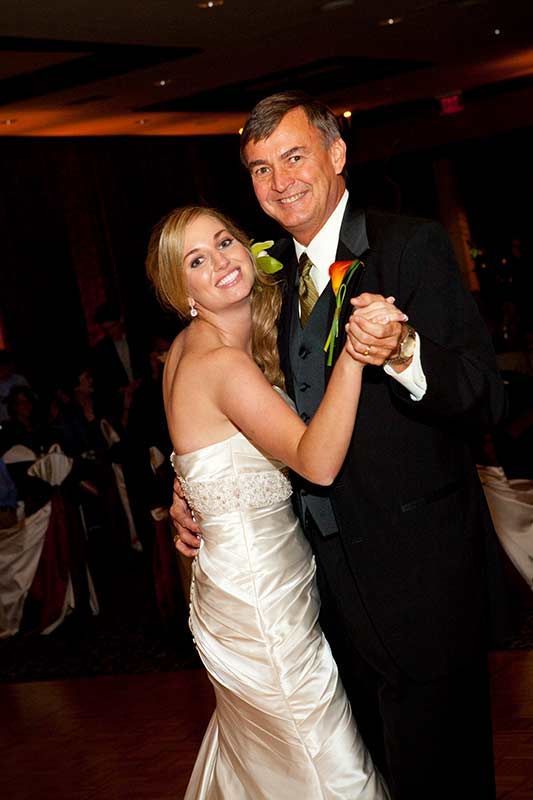 Image of author and his daughter provided by Amy McCormick
When giving the toast, say thank you.
The mother of the bride does all of the heavy lifting, but the father of the bride gets a lot of the glory. The mother of the bride and mother of the groom were both integral to my daughter's wedding. All I had to do was dress up, show up, and walk my daughter down the aisle. Make sure to thank these women (and anyone else) who were instrumental in planning your daughter's wedding.
I thought this expense would be an unnecessary extravagance. This could not be further from the truth. The emotions from my daughter's wedding day flood back every time I watch that video, a tribute to her happiness that no picture could ever capture.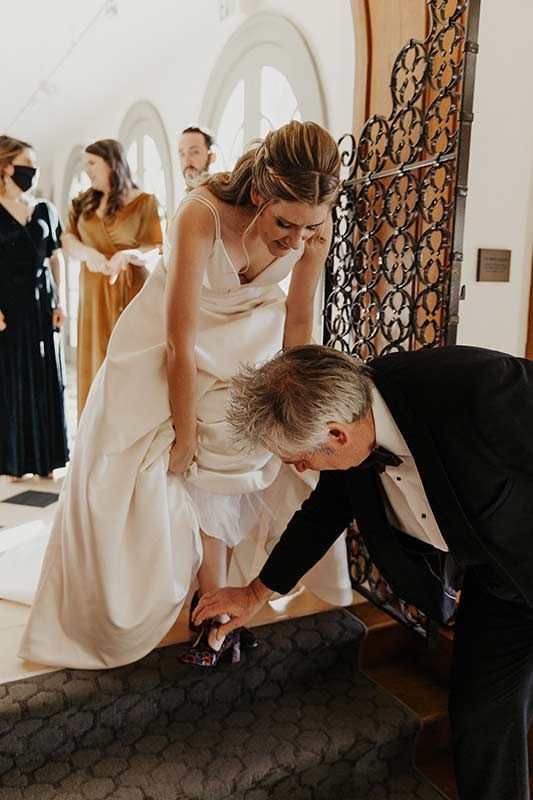 Images provided by Light Visuals Co.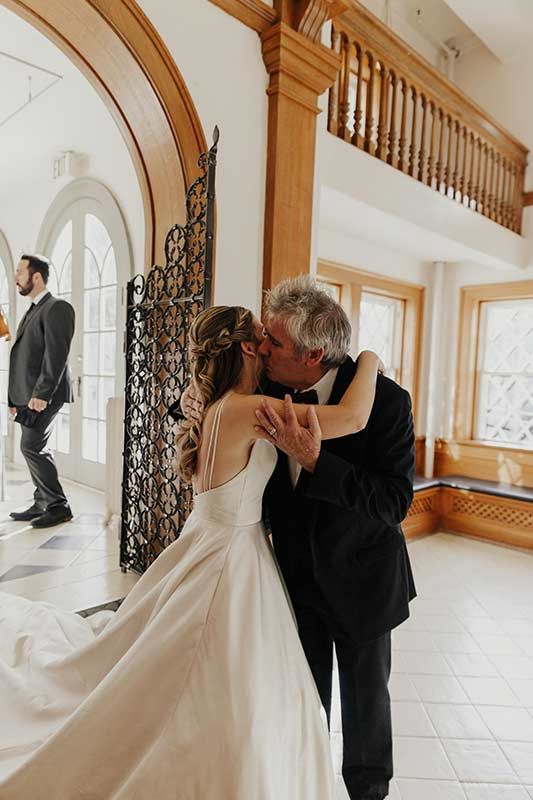 Weddings can be simultaneously exciting and stressful, beautiful and expensive, but remember to embrace and enjoy the experience. Anchor yourself to the reason for all this planning: your daughter. Hopefully, these wedding observations from the father of the bride can be helpful for other dads who are about to begin the process of letting go of their little girls. But if you don't remember anything else, trust me on the flowers.
By Mark Mallett